Your baby's beautiful eyes, lovable smile, and smell will always make you feel at ease. That is why you should focus on keeping their hair, skin, and nail healthy. One way to do that is by grooming your baby.
Taking care of your child's appearance instills a stronger bond which plays a significant role in making them healthy and comfortable. Moreover, a good grooming routine makes your baby feel safe. Your infant will have good hygiene, and that will inculcate a sense of positive lifestyle.
There are various baby care products that you can choose from. Examples include baby shampoo, baby lotion, and baby cream. However, you should not use baby powder as it contains harmful minerals that can cause cancer.
In this blog, we will discuss talcum powder's harmful effects and give you some grooming tips for your infant.
Side Effects of Talcum Powder: An Integral Ingredient in Baby Powder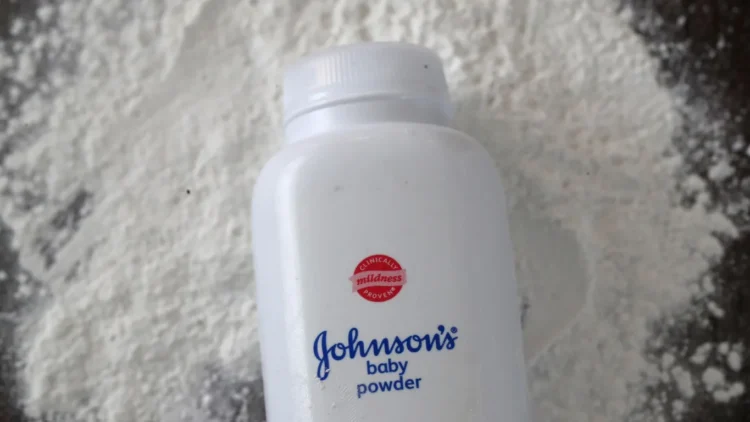 A naturally occurring mineral, talc, is used to create talcum powder. According to Drug Watch, the mineral contains sedimentation from rock deposits from where it is mined. Moreover, it is the softest mineral on earth because of its hydrated magnesium silicate content.
Once finely ground, it becomes smooth and silky. It is best for its moisture-wicking features that reduce odors. Talcum powder was the key ingredient in makeup, deodorants, and baby powder. Johnson & Johnson (J&J) was a leading manufacturer and distributor of baby powder made from talc.
For 125 years, parents used this to groom their babies. J&J baby powder became a staple in American households as it was a great product to deal with diaper rashes and irritation.
However, TorHoerman Law states that recent studies have proven the toxic nature of talc. They state that talcum powder contains harmful asbestos, which is a known carcinogen. Therefore, when inhaled, it can cause fatal complications in the lung and lead to cancer.
Due to the vulnerable nature of babies, they should be kept away from talc dust. Once swallowed, it can cause chest pain, wheezing, and coughing.
The Fight Against J&J
Johnson & Johnson (J&J) put up warning labels the moment they found out about these issues. However, the parents were not satisfied. They started calling the company out for false advertisement and personal injury.
According to these parents, their children developed lung cancer and pneumonia due to the use of J&J talcum powder. Hence, it gave rise to a class action litigation called the talcum powder lawsuit.
TorHoerman Law states that after a few years of battling, the company was found guilty and charged with negligence, failure to warn, fraud, wrongful death, and strict liability. They state that J&J paid USD 100 million in 2020 to the affected individuals.
However, the average settlement for talcum powder lawsuits was around USD 8.9 billion in 2023. There were over 30,000 allegations against the company. As a result, J&J will be discontinuing its talcum products in America and Canada.
Alternative to Talc-Based Baby Powder
Instead of using talc-based products, you can use the following for your baby during grooming sessions:
Arrowroot starch
Kaolin clay
Fuller's Earth powder
Additionally, a mixture of rose petal powder with essential oil is a good alternative to baby powder. You can also create a mixture of rose and Fuller's Earth powder with a few drops of essential oils to make a DIY baby powder. You can even use vitamin E and aloe vera products on your baby.
How to Naturally Groom Your Infant Without Baby Products?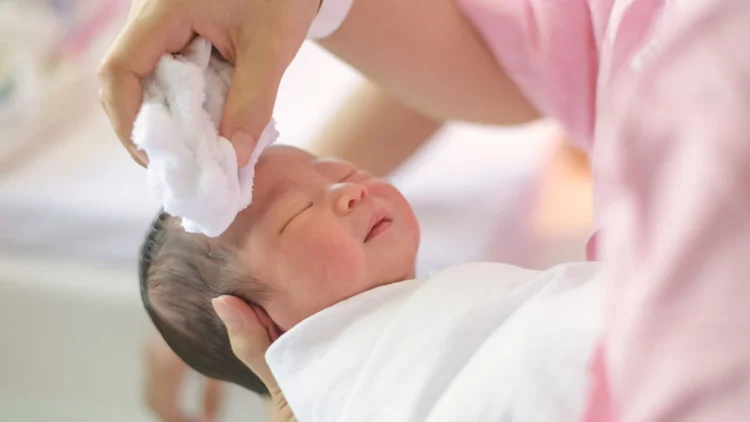 The baby care product market is set to grow at a CAGR of 4.3% by 2028. Due to the demand of this industry, parents are led to believe that a baby grooming session is incomplete without baby products.
However, that is not the case. You can groom your baby naturally using these methods:
Give your infant a 10-minute bath without soap as it can dry their soft skin. Instead, you can put fun toys to stimulate and distract them.
Create a concoction of shea butter, rosewater, aloe vera, and distilled water to create a lotion for the baby after bathing
Avoid biting off your child's nails. Instead, gently file them or cut them after a bath, as the nails will remain soft.
The Bottom Line
Your duty as a parent is to keep your baby safe from harmful products. For many years, baby powder made from talc has been a staple in American households. It was a key product during baby grooming sessions.
However, recent discoveries have proven the drawbacks of using talc-based baby powders. It contains a carcinogenic element called asbestos which you should keep away from babies.
Parents and affected individuals have filed lawsuits against the biggest talcum powder manufacturer, J&J. Plaintiffs have won and gained billions of dollars in settlement.
Moreover, you can groom your baby without talc-based powdered products. All you have to do is bathe them, dry them, and cut their soft nails. This way, your baby will be happy and safe.