Finding a perfect gift for a bachelorette isn't as easy as one might think. It can even be hard at times. Most people even over-think it and do not see a perfect gift in the end. You should try and avoid a scenario like this one, by going through our humble list that can give you fabulous ideas. What we have for you here are nine funny bachelorette party gift ideas. We're sure you'll agree with us on this after going thorough these nine ideas that are rather funny but can also be ideal gifts for a choosy bachelorette.
Bracelet Flask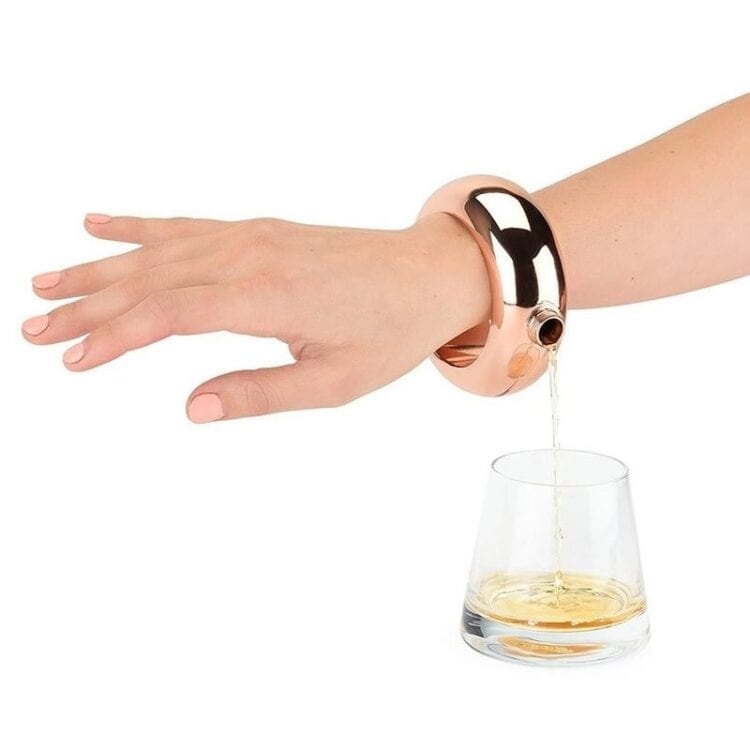 Our first suggestion is both practical and modern gift. At the same time, it's a piece of jewelry and a useful item, not intended only for show-off. This flask is shaped as a bracelet, and the bride can carry it around her waist, and spice things a bit with a beverage of her choice hidden inside. A small touch can also be the name of the new owner engraved on it. The flask can be bought as a funny gift part of a bijouterie collection, or an expensive item made from gold or silver. The choice is up to you, and only you.
Lace Robe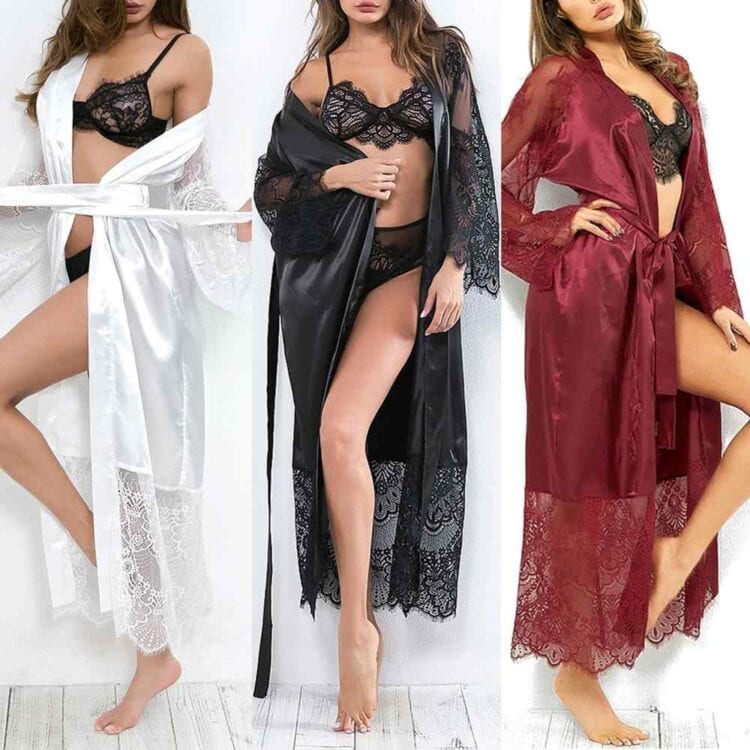 If you want to go with a tested gift that thrills future wives, then lace is your gift. This option is one of the most popular on the market, but it's not yet worn out. It can be used by the bride during the first wedding night or on a honeymoon. In the long run, this present will be enjoyed more by the groomsman than his prettier half. This one never gets old. Classic!
Last Name Sign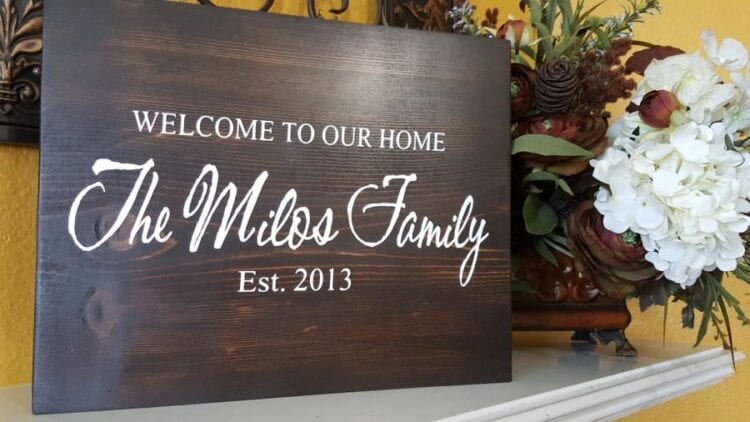 This one is quite ordinary, but it carries a strong message. It is highly personalized, and the newly married couple would know how to appreciate this one. The ideas of what you can do with, for example, a wooden sign are many. One of the most common is to have their last name engraved together with the date of their wedding. This way, they can have a sign like famous worldwide brands that say – established n in 2023, for example—a perfect gift for the start of a new life.
Sexy Lingerie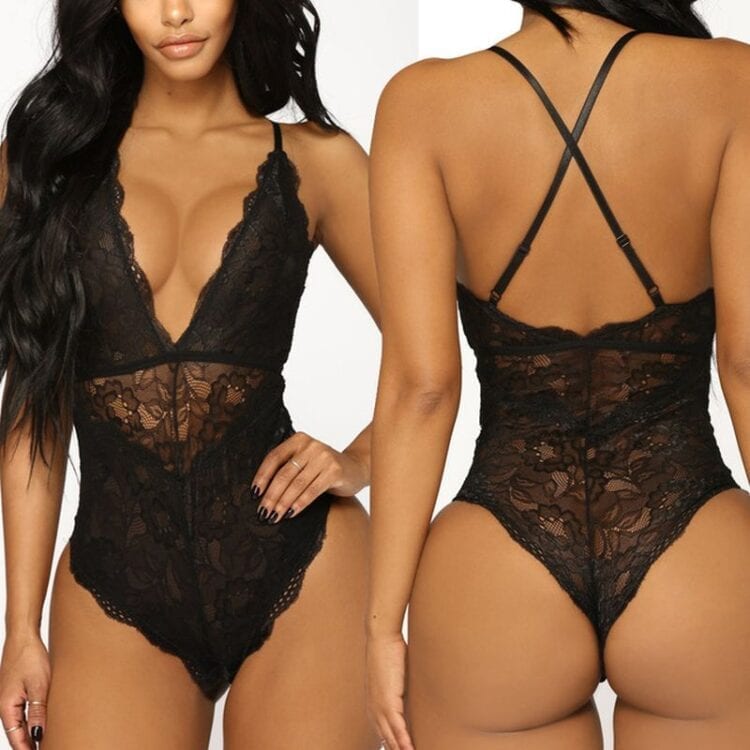 Are you looking for a classic gift? If the answer is yes, then you are looking at this one. Sexy lingerie is one of the most classic bachelorette gifts you can have for a future bride to be. The options to choose from are many, and no woman in the world doesn't enjoy wearing sexy outfits for her loved one. Because of this, sexy lingerie is a bullseye in terms of presents.
Same Penis Forever Funny Wedding Mug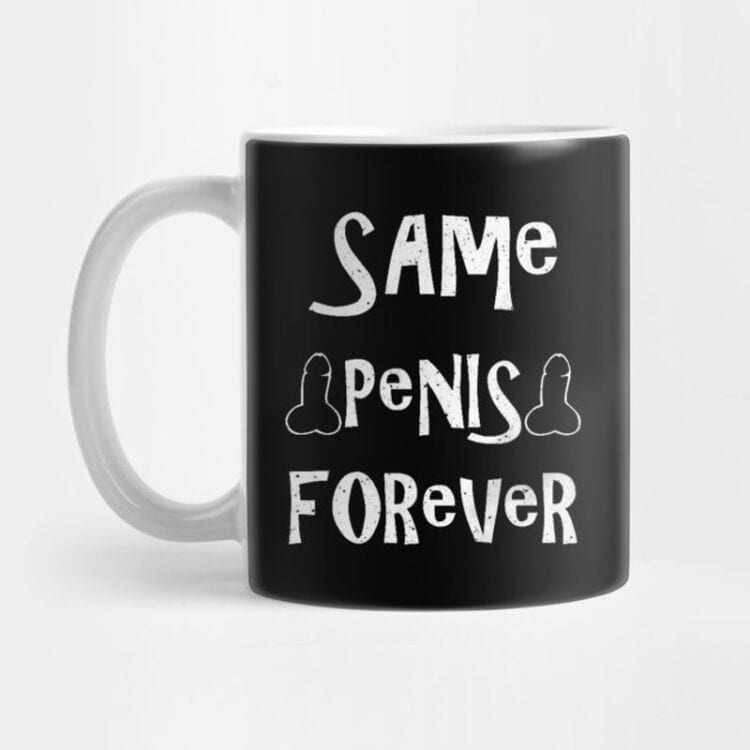 Now this one is funny on so many levels and from all imaginable angles. Imagine having someone drinking their coffee every morning from this mug. It's weird, and while the message can sound a bit cheeky, it is the truth, after all. Everyone dreams of happily ever after, and this mug promises precisely that, it's just formulated differently. A fantastic gift, nonetheless.
Rose Soaps
Talking about beautiful smelling things you can get a future bride, it doesn't come better than rose soaps. The gift is perfect by itself, but it would be better if you'd go for the expensive ones, just to show your friend that you care deeply for her. Also, you can pack it a beautiful box so that she wouldn't put them aside in all the confusion that follows a wedding. Furthermore, a pretty box and lovely smelling soaps combine for a perfect gift. Maybe add some balloons too! Get some cool ideas on Balloons.online perhaps!
Sun Hat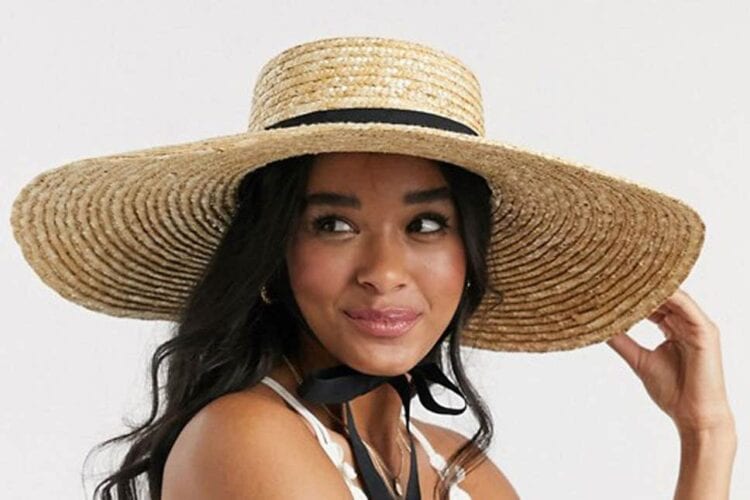 Every good marriage starts with a honeymoon, and you can look to equip the bachelorette for this event. If they are planning on going to warmer areas, then a sun hat could be ideal for her. You can spice it up by adding a written message on the rim of the hat. Something cliche as "newlywed" or "happily ever after" could do the trick, and stove any unwanted courtier. You want your bride geotagged after all, don't you?
Naughty Pigs Salt and Pepper Shaker Set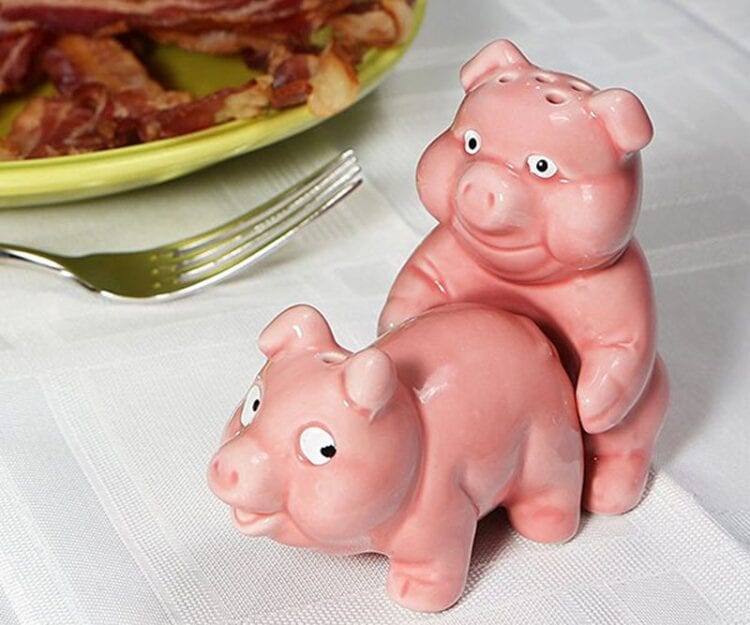 This one is both funny and naughty, and one of a kind thing you could give to your newly married friends. Imagine having salt and pepper shakers shaped like pigs, and having sex at that. A funny thing to imagine, and we're sure you're laughing your ass the same as we do. Do you know who else is going to laugh? The Bride! It would be best if you didn't have any doubts regarding this.
Bachelorette Party Kit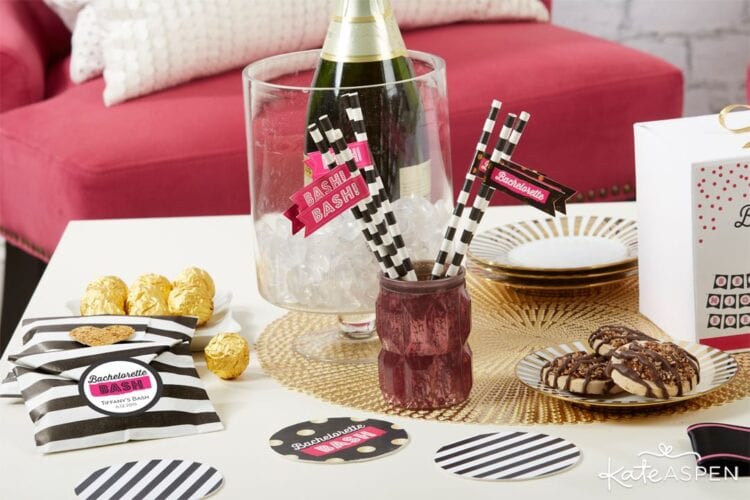 This is a present the group organizing the party can buy together. It has the goal to enhance the party after all, and everyone should chip in. With a present as this one, you're guaranteed to have extra fun and make the bride truly happy. The standard kit carries some funny things such as chambong, instant camera, What Do You Meme? card game, and of course confetti poppers.
LuLu 8+ Wand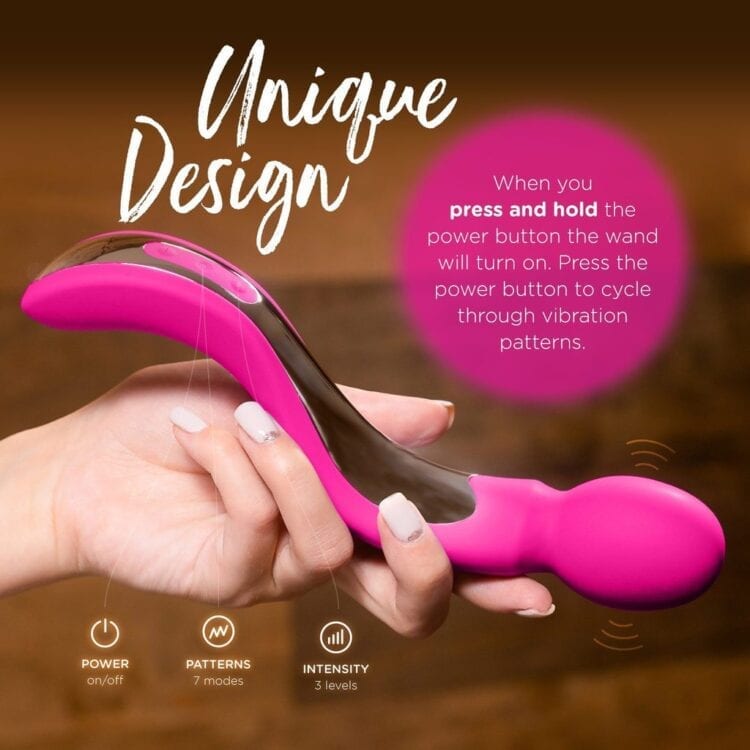 Here we have a frisky one, that would bring joy and excitement in every bedroom. Just imagine the bride pulling this one up on her honeymoon or even later in marriage. If you are still not aware of what this device is, it's a waterproof massager, that comes with seven different modes. Not something a newlywed bride would expect but something she might need or at least find useful later in her marriage.
Conclusion
We gave our best in collecting the best gifts you could give ti a bachelorette. The goal was for them to be funny but useful in the end. The goal is accomplished, in our humble opinion. The variation of ideas we presented to you in this article goes from mugs to inter-coursing pigs to lace and lingerie, to end up with a massager and a sun hat. If you do not find what you're looking for, or you are into something even perkier, you are free to check out sodolls.com as there you can find gifts that are on another level.