'Diamonds are forever' – James Bond, or 'Diamonds are girl's best friend' – Marylin Monroe? Or maybe both? We're certainly not here to just speak about diamonds in particular, but also about all forms of ornaments and embellishments they provide us with. Both women and men have loved jewelry since the beginning of time, bathing themselves in gold and silver with all sorts of precious stones, such as emerald, jade, ruby… The list goes on and on. Needless to say, it has kept its status and significance to this day. It's a part of our daily outfit assemblement, empowerment way and form of expression.
With one of everyone's favourite holidays approaching, and yes, we are talking about Christmas, we found it very fitting to remind you why jewelry makes a wonderful present to give.
1. It's timeless
Let's suppose you're thinking about giving someone a plant? That's quite a lovely gesture, but what if someone doesn't know how to take proper care of it? What if they go for a quick getaway, and forget to call someone to water it while they're absent? It would be such a shame for a present to go to waste. If you choose to give someone a piece of electronics, such as a laptop, or mobile phone, rest assured those gadgets and gizmos will flip after a certain period of time – just give them a few years.
But If you want to give someone a thing they'll be able to keep for years, jewelry is the best option. The chances it would rip, tear, or break are pretty low, unless it's a cheap quality piece, so always make sure to choose wisely when you're browsing for the perfect present, making sure it'll last forever.
2. It brings sentimental value
Now, you must remember the time when someone has given you a piece of jewelry. You probably reminisce of the way they've given it to you, how they prepared you for that exact moment, what they've said, and what was the occasion. It's a great form of evoking all those emotions, just by looking at it. No wonder couples love this form of materialistic affection and mark the most important days of their lives such as the engagement or wedding day. There's always a special piece that will make a lovely memory for them as long as they live.
3. It makes a perfect heirloom
Whether you're giving it to your mother, father, or someone close to you, we can assure you it'll be there for a very long time, and most probably passed down to future generations who'll cherish it the most. We surely think about presents we've gotten from our parents which were presents from their loved ones and our ancestors. You can commence a tradition within the family – wouldn't that be the nicest thing ever?
4. It's a good investment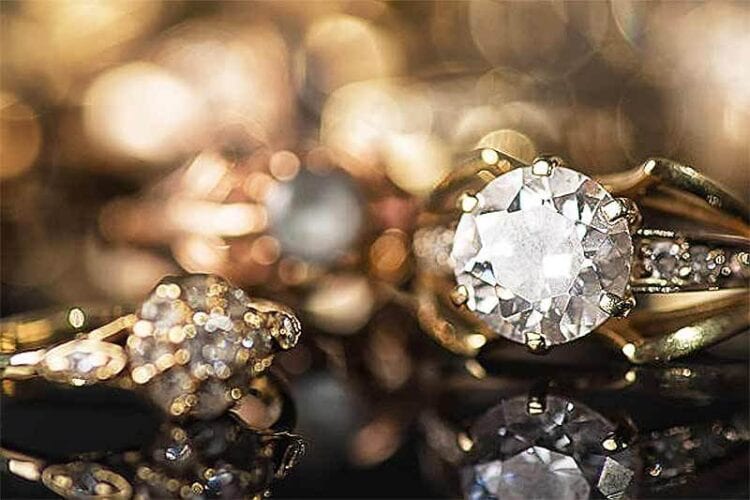 If you're on a good way to decide to purchase something that's definitely not so cheap, but you find yourself hesitating, let us remind you that if you pay a good amount, that'll be doubled or tripled in the future. We know that probably isn't something that would cross your mind, as gifts are gifted in the present moment, but, for example, if you choose to purchase diamonds for someone, know that its value will only increase in time. Therefore it'll always be cherished and considered a valuable gift.
5. You can personalize it
To us, this is wonderful – if you're missing words, or simply do not know how to express yourself or your emotions, or whatever you'd like other people to know, let these lovely pieces do all the work for you. You can embed or engrave words, lyrics of a song, motivational quotes, initials, or literally anything that comes to your mind. If you want it short but sweet, a  simple ''I love you'' on a ring does the perfect job.
6. It can be gifted at any time
We know we've mentioned Christmas, but the good thing about brooches, earrings, or necklaces is that they can be gifted anytime. We know that search can be pretty frantic until you find something fitting, but how could you ever resist places such as Nano-Jewelry.co.il special gift corner, where all sorts of pieces can be found – for birthdays, for graduations, new jobs, or for no reason at all? There's no bad time for this type of present – that's for sure.
7. It suits all skin-tones and body types
Jewels know no race, age or gender. Have you seen someone whose skin is like the prettiest chocolate melting in some fine gold, or snow-white ones which are covered in silver, and vice versa? It's truly astonishing and a perfect asset to anyone. Also, it doesn't matter if you're plus size or petite – there are always pieces that would look absolutely amazing on you, as jewelry never discriminates. It can only make you feel like the best version of yourself and make you aware of a wonderful person you already are.
8. You can commemorate a special date with its help
We think it's also worth mentioning your loved ones, and by that we mean your significant others. Great way to appreciate someone on your anniversary is definitely by gifting a piece of jewelry to perhaps remind them of a specific big day in your lives, as there's absolutely nothing wrong with refreshing those lovely memories.
9. Surprise, surprise!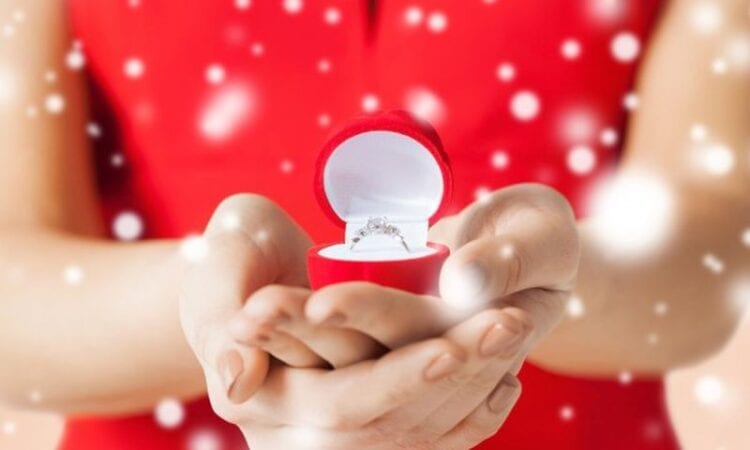 Even though we know and think that this form of present is expected on any gathering, it still doesn't seize to draw out some happy tears and have that element of surprise, because at the end of the day, you never know what someone thinks would be suitable for you, and what you remind them of.
We hope you've enjoyed our guide and that it'll definitely make you purchase something that's classy, timeless, lovely and overall amazing. At the end, we would like to correct ourselves by saying that diamonds aren't only girl's – but everyone's best friend!