If you're at all aware of the newest trend going on in the gaming world, then you've probably heard about battle royale games before It's a competitive gaming mode where you're put against other players who all share the same goal: be the last one standing. No matter whether you're after shooters like PUBG and Call of Duty or you prefer something like Minecraft's survival mode, there's something out there for everyone. So, join us as we explore some of the most popular games to brace our mobile and PC screens in 2023!
1. PlayerUnknown's Battlegrounds (PUBG)
Now, we can't talk about battle royale games without mentioning PUBG at least once! It's one of the most popular games of this genre, and it only seems to be getting bigger. With a player base of nearly 400 million users, it has undoubtedly earned its reputation. It offers a variety of game modes, including the "Survive Till Dawn" Zombie mode, as well as a full-blown "War" version where you fight to get as many kills as possible in a short time-frame. You can team up with up to four friends or grab the "Winner, Winner, Chicken Dinner" by yourself: whatever the case, fun is guaranteed!
The mobile version of the game is completely free, although you'll have to pay to get your character a bit "dolled up" (or not, it doesn't affect the gameplay at all).
2. Call Of Duty (COD)
PUBG's biggest competitor has to be the "Call of Duty", especially when we're talking about mobile gaming platforms. Many people think that COD is a refined version of PUBG nowadays, but we believe both have their unique advantages and disadvantages. Still, COD does offer something PUBG does not: you can fly a helicopter in normal battle royale games. Sounds cool, right?
Well, besides that, you also have many different game modes to pick from. The game never gets boring, as they're constantly updating it with new events and additional gameplay.
You can get it free on both Android and iOs devices, but weapon and character skins will cost you real money. We recommend playing this game with friends, as it's where the real fun begins. You can even 1v1 and compare your skills in one of COD's many game modes, which allows you to improve at the game together.
All in all, the game is certainly worth the try, so free up some storage space and start winning now!
3. Free Fire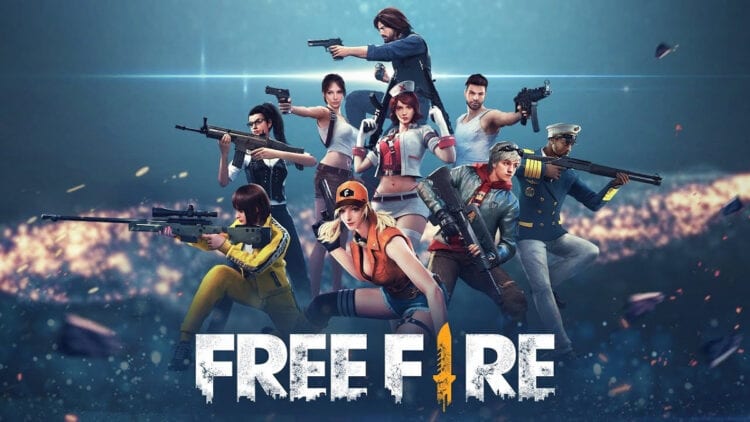 Escape the narrowing "death zone" as you face enemies on every corner and try to survive until the end in this amazing mobile-powered battle royale. While it may seem like every other battle royale at first glance, Free Fire's unique design and fun game modes truly set it apart from its competitors. Learning all the weapon types and finding your own playstyle has never been more fun!
Free Fire is mostly free, but it does have an in-game currency (diamonds) that you can buy for real money. Of course, if you're not willing to spend a fortune on a mobile game just yet, there are some roundabouts you can take. For example, you can find a free fire diamond generator on websites such as pointofgamer.com, if you're interested.
4. Battlelands Royale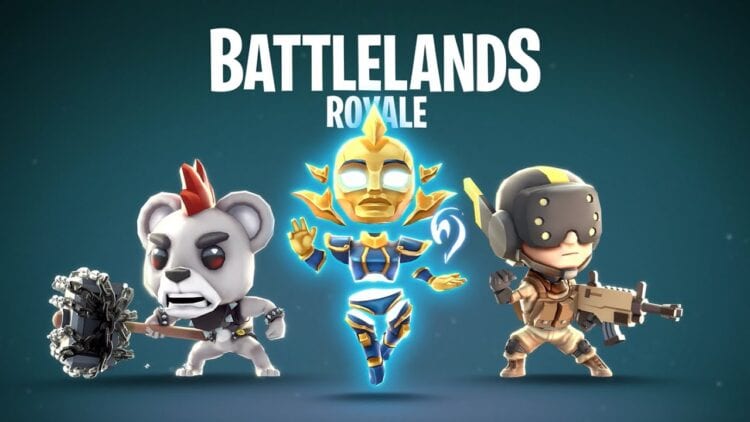 If you want a shooter without graphic violence, this is the game for you! Don't let the "cutesy" style fool you though: the game is incredibly fast-paced. You can let your younger siblings or your kids enjoy it, but it's as fun to play as an adult too.
The matches are shorter than in PUBG and COD, which makes it more suitable for when you're on a short break and looking for ways to pass your time. Overall, it's a fun game that keeps on growing in its player base, so it undoubtedly deserves its spot on this list.
It's free on both Android and iOs, although like many other similar games, it does offer some in-app purchases. Whether these are worth it or not depends solely on how much you like the game, as it's mostly just cosmetics you'll be paying for.
5. Creative Destruction
With Fortnite-like aesthetics and simple in-game mechanics, Creative Destruction is a must-try for all fans of this gaming genre. You fight with the other 100 players until there's only one left standing. Again, the gameplay isn't much different from others listed in this article, but it has its own perks that are completely worth the try.
One of the best things about this game is that it's extremely beginner-friendly: the controls are simple, and you don't need to spend hours playing to become decent at the game. You can get it for free on both Android and iOs devices on their respective app stores.
6. Rocket Royale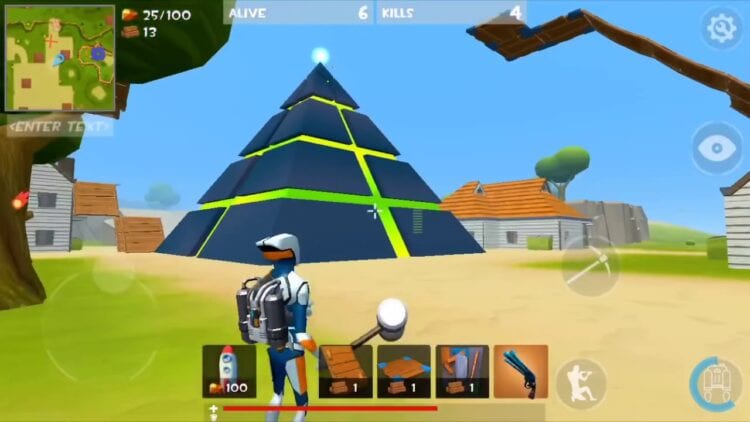 Now, instead of trying to be "the last man standing", in Rocket Royale, your main goal is to be the first one to escape the island. The entire gameplay revolves around you building your rocket before anyone else does. Of course, that doesn't mean your enemies will just stand and watch you do it: you'll need to fight for every piece of loot you encounter.
All in all, if you love bright colors and fast-paced gameplay, Rocket Royale might be your new favorite pastime activity. You can download it for free on both Android and iOs, so don't forget to try it out!
7. Cyber Hunter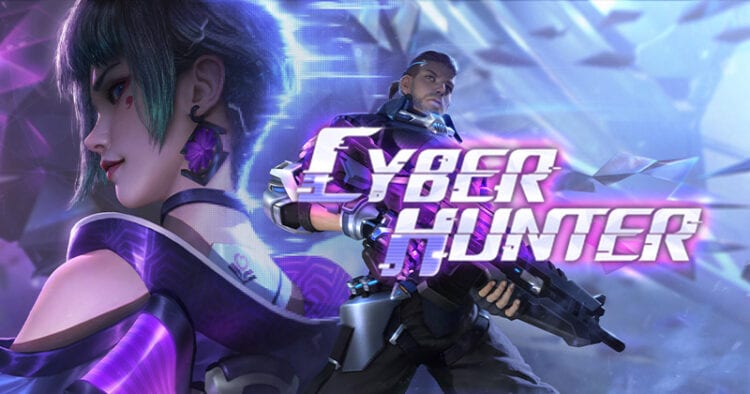 If you're a fan of Sci-Fi and futuristic themes in your games, make sure to check out Cyber Hunter! Everything about this game makes it stand out from your regular battle royale shooters, from the design to the gameplay itself. You'll be able to climb and jump "like a spider" and enjoy some parkour maneuvers as you shoot your way to victory.
This game, just like every other on this list, is free to play on both Android and iOs platforms, so there's no reason at all not to start playing!
The bottom line
The battle royale genre is getting bigger by the day. Luckily, today you can enjoy it on your smartphone too! We've compiled some of the most popular titles to help you get started, so good luck and game on!