A great way to cool off in the summer heat is to "escape" to the seaside. However, after the costs and risks of coronavirus – the biggest drawback of this plan is that the summer lasts three months, and the vacation usually lasts two weeks. Therefore, the question remains how you will fight high temperatures when you return from the beach. But there is a cure for that too – why not enjoy the pool from the comfort of your own home? These are some of the benefits of owning a pool at home.
Summer Is Coming: Enjoy Your Pool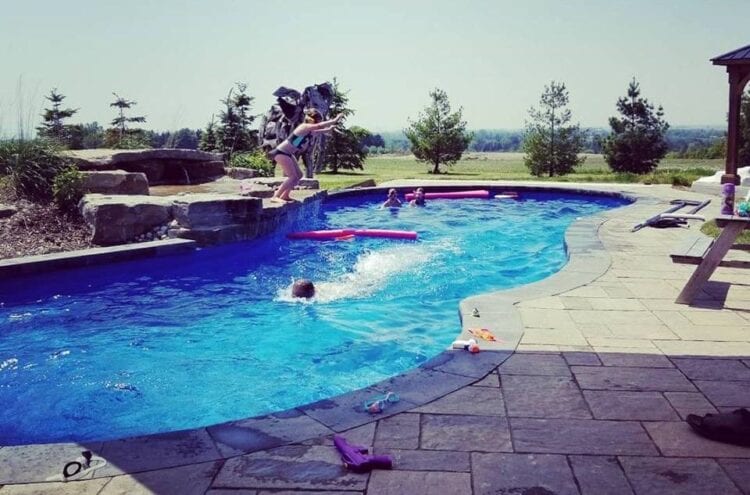 Soon the summer will come, warmer days will begin – and now is the right time to make a plan on how to spend that time. If you have a large enough backyard – make a pool. Swimming pools are a pleasure for the whole family and extend the summer vacation and provide enjoyment during hot summer days. More and more people are interested in setting up swimming pools these days. Classic pools for larger yards are popular, as well as smaller pools or so-called hydromassage pools, in which you can cool down as well as in classic pools. When choosing a pool, the most important thing is to pay attention to the size, shape, quality installation – and then to maintain them properly, so that you can enjoy them without worries.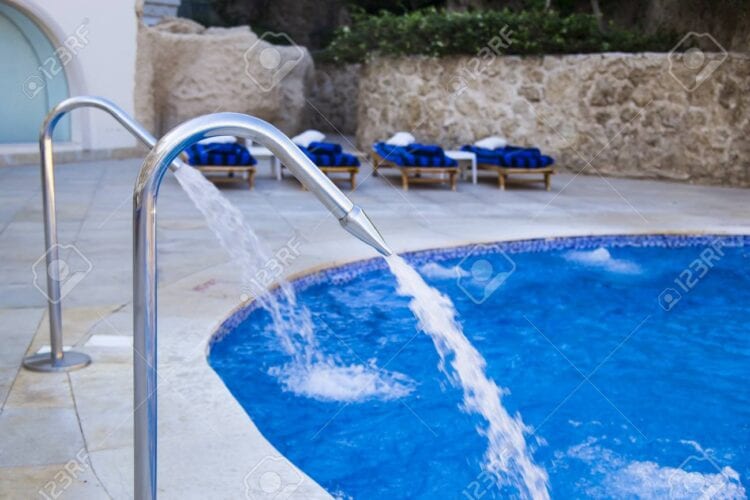 Pool Installation And Maintenance
Nowadays, you can find pools of various sizes and shapes – so you only need to have a yard in which to place it. The type of pool and the choice of materials depend on the budget that is foreseen – and in the last few years the costs of construction and installation have been significantly reduced compared to previous years. In addition to the pool, it is important to anticipate the purchase of accompanying equipment that will make cleaning easier and provide cleaner and safer bathing water. Also, you can find covers that will protect the pool from mechanical impurities such as dust, leaves, etc.
Choose The Right Place For The Pool And Enjoy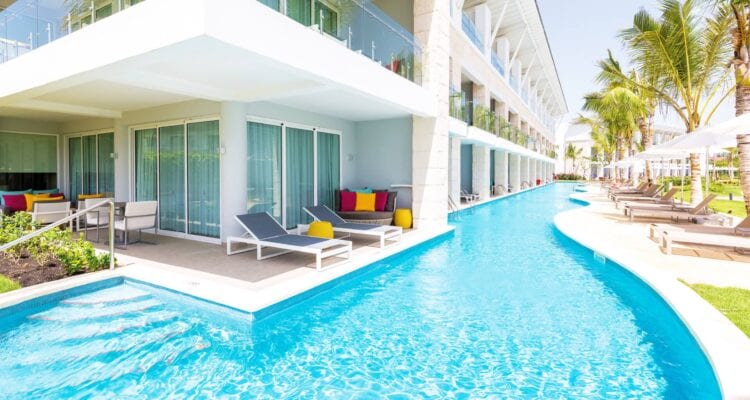 Building a pool is a big undertaking and it needs to be carefully planned and done to reap the fruits of your investment for many years. According to compasspools.com.au, there are some questions you need to pay attention to for the pool to not only fit into your desired budget – but also to meet the needs of your family. When choosing a place for the pool, it is important to pay attention to the following:
choose a place in the yard that is the sunniest during the day, so that the water is heated as much as possible naturally.
the proximity of trees and other vegetation should be avoided due to shade and falling leaves and branches in the pool.
the pool should not be too far from the house, so as not to diminish the enjoyment of it.
Pools Were Once A Luxury And Today They Are A Need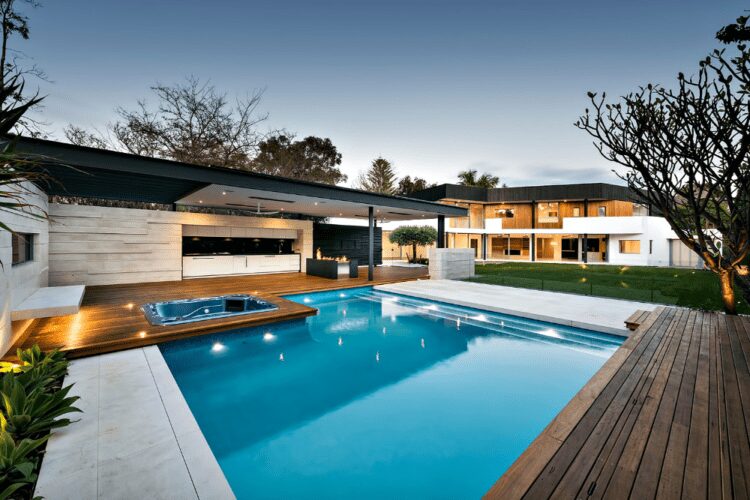 For many years, pools used to be a luxury for the wealthiest. However, today, they have become almost a mandatory ancillary content of many homes. Many house backyards are enriched by the construction of outdoor pools – which are easily used even in winter with the use of pool domes or additional water heating. The pool is certainly no longer accessible only to the few as it once was. So, what are the 4 benefits of owning your pool – read below.
1.    Enjoying In Privacy
Having a private pool in your backyard is a big advantage. You will enjoy during the hot summer days regardless of the length of your vacation. Of course, if you have children – it will be a real training ground for their summer games. You don't have to take them anywhere too far – just take a few steps and you're already in the world of summer water fun. Also, your pool allows you to cool off, swim and sunbathe in the privacy of your home – without being exposed to views like when you are at the beach or public pool.
1.    Reduce Stress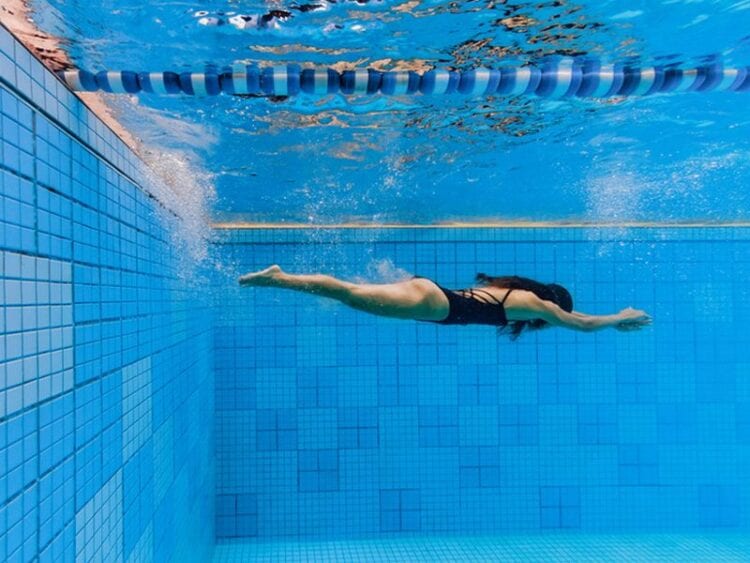 If you are often tense and under stress, you know that swimming will help you. Therefore, the pool is an ideal thing for all of us who are exposed to everyday stress. You can enjoy the sun and swim for recreation and relaxation. You can also enjoy a night swim – that will completely relax you before sleep. Either way, swimming and enjoying the pool will relax your muscles – and limit the production of cortisol which is a stress hormone. You will go to sleep relaxed and unburdened, and the mornings will start better.
2.    A Good Place For Family Games And Mingling With Friends
The pool is a brilliant spot to invest your energy. There, people of any age can participate in having fun, small talks, and getting to know one another while swimming and playing. Even more, you can organize a pool party if you wish. You can invite your friends and family for a pool afternoon party where you can enjoy a barbecue, soft drinks, and good music. It is just the place where you will have so much fun. You can play in the water, practice aquatic aerobics, and stay fit without sacrificing your social life.
3.    Good Investment
Have you ever considered renting or selling a house in the near future? If your answer is yes – the pool will be a good investment. The very existence of a swimming pool can contribute to an extraordinary increase in the price of your property. The situation is the same if you look at it as an investment in the case of renting a house. So, you will invest once, and later you may be able to profit from it.
4.    Providing Comfort And Beautiful Moments
The pool allows you to relax at home, whenever you want. Breakfast on the terrace, lazing by the water, coffee break, dinner by candlelight, swimming, and gymnastics in the water to preserve health. Whether you are alone or with family and friends, the pool will provide you with many beautiful moments! The pool also gives a new dimension to your home and garden. You can enjoy having an elegant, but also a luxurious lifestyle every day.