In today's business world, presentations are a necessary tool for anyone who wants to expose an idea or statistical or any other kind of data to people. The ways in which they're organized are quite diverse, but whatever they're like, they aim to show and represent something to someone in an organized and concise way.
There's an increasingly common situation among employers to practice this concept in the process of selecting candidates for a particular job, as an assignment for interested parties. The task consists of creating a relevant talk or demonstration on a specific topic on their own in order to show their skills and convince the interviewers that they're right people for the job. In this way, people who consider us as potential employees have the opportunity to see if we possess certain qualities that they're requiring and that will allow us to perform some extraordinary work.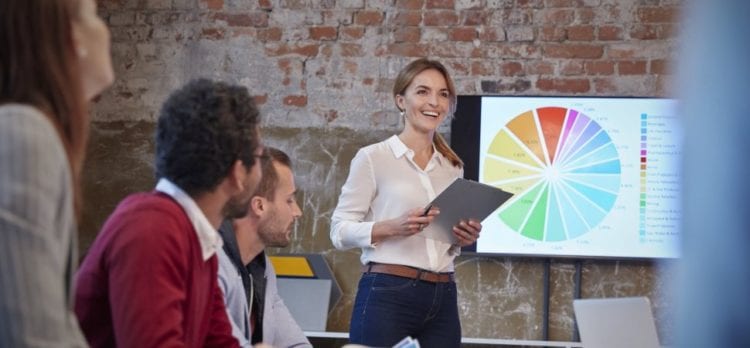 The type and the topic of the presentation that may come into play will depend on the type of qualities required. But anyway, it's of great importance to have a couple of useful guidelines when it comes to creating one, regardless of the specific task. The chance of getting a job will depend on this and we simply can't afford to make a poor talk since dozens of candidates might be competing with us. Here are some key points that can help us create an effective presentation and bring us some splendid success.
Communicate with your potential employer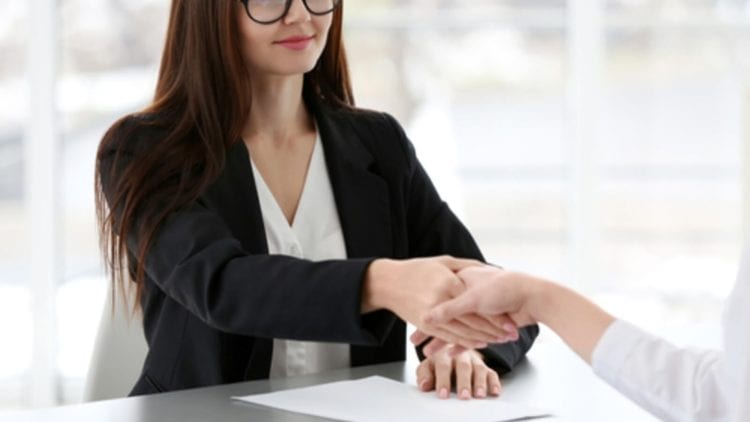 Ask questions. You shouldn't be ashamed of this nor it'll make you look ignorant. Actually, it'll have a quite positive effect. You'll gain some more respect since you'll be showing that you're truly interested in getting more information, hearing opinions and doing the assigned task as well as possible. Get to understand what their point is, what they want to achieve with asking you to do this and what they're expecting to see, hear or learn from you. To be able to do the thing that both you and the interviewer will be satisfied with, it's demanded to understand what your piece of work is in this situation, and of course, this doesn't come out of the blue.
Think about possible questions that might emerge and try to deliver adequate responses; it's always a great idea to check every piece of information that you're not sure about with the relevant team or the person who's in charge of recruiting a new team or a team member.
Research
It's unimaginable to consider doing the demonstration properly if the only thing you know about your potential future workplace is its name or address. Do you know what their story is about? What are their most spectacular achievements? Their goals? Who are their partners? So many questions – but it's not late to learn all this as we're pretty sure you know that Google's your friend. Knowing some facts that few people know about the company will intrigue anyone, but also show an interest and willingness to move forward and get better acquainted with the business.
Develop the structure
After you've done a little bit of research and realized what is your major goal to achieve with this presentation, now it's time to deal with its overall look and content. The first step – make a general outline with key points and then go through the list and develop each and every one of them. Here it's necessary to follow the classic concept – your demonstration talk needs to have its beginning, its middle and its end. Don't let it "fly everywhere" and make sure you put all the things you want to say in an appropriate order. Also, think about all possible ways of catching the team's attention and making your content sound natural and compelling – this will ensure they're all eyes and ears when you start speaking.
When you have a ready-to-go concept, the next step is to put the plan into action, which means creating a proper digital version of your presentation. PowerPoint seems to be a true veteran when it comes to specific programs that could help. Here, we also suggest TemplateMonster – an online place where you'll be able to purchase all sorts of super professional PowerPoint templates that could give a special charm and business look to your slides so that they don't look like they were made by elementary school students. Needless to say – your grammar, punctuation and style must be on fleek!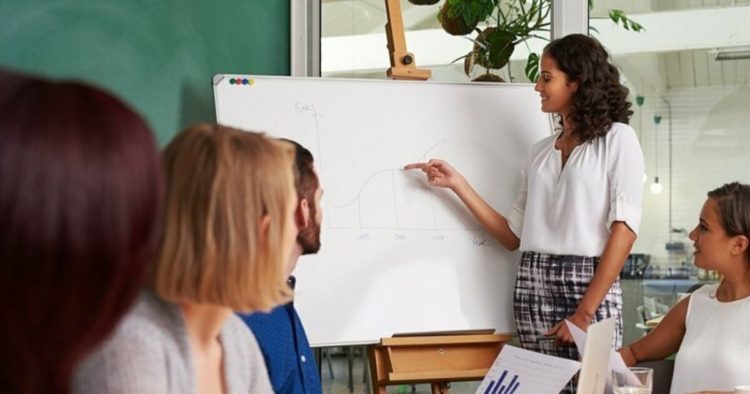 Relax and show some attitude
Are you one of those people who start sweating, trembling or having a whole panic attack even before you think about making any kind of speech that will be listened by more than one person?
Or making any kind of all-eyes-on-you contact? We feel you – and you're not the only one.  But here there's no place for such attitude, and, in order to make this performance less stressful, you must do your best to reduce the anxiety. Herbal teas, getting some fresh air and long, deep breaths might do miracles. When the presentation starts, don't speak to quickly and give yourself some time.
Imagine that you're explaining something to a person who you know well and do your best to deliver all necessary explanations and facts in the calmest possible way. Don't rush, stay peaceful and remember that all interviewers and recruiters have been there and done that – once upon a time, they had to start from the same point and they definitely know what it feels like.
Also, make sure not to look like you're scared to death – even if you are. The attitude is noticeable from the moment you step into the room or the office – your steps, the position of your hands and your posture will speak for you. Always have that on your mind. Don't let everything be so serious and rigid – a subtle, non-aggressive joke or two and a smile on your face can sometimes do wonders.
We will not lie to you or tell fairy tales – this process is often far from easy and doable without too much effort. This is your mirror – a moment where all available knowledge, skills and all the advantages we have as a potential new member of the collective must be demonstrated. It may also take a lot of nerves and time. But, when implemented successfully and when you feel the impact of the benefits that come with it, everything will seem more achievable, even in future professional and business plans and ambitions.