When you think of saving money, you probably picture putting aside large amounts of money in special savings account with every paycheck. However, a more realistic option for many people may just be careful budgeting. This can result in small amounts of savings that gradually add up over time. Whether you are saving up to pay off a loan or purchase a home one day, these tips that we created with PlanetForge will help you save money every day.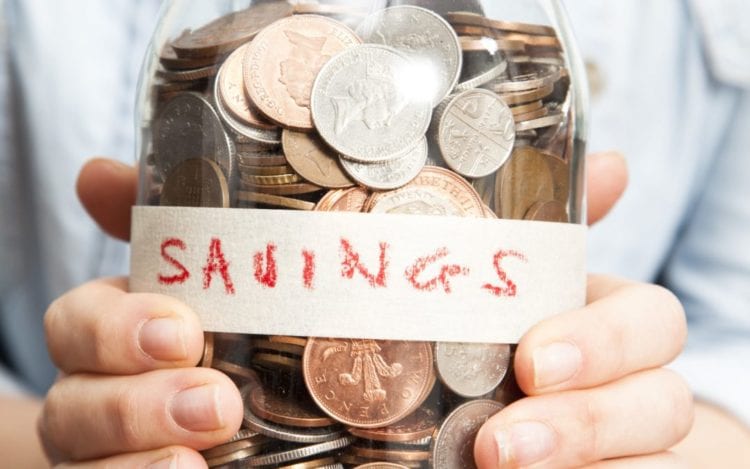 Wait a Day Before Making Online Purchases
Since it's so easy to order things online, a lot of people end up making impromptu purchases they do not really need. Before you buy that novelty hat, new game, or trendy watch online, try just putting it in your cart and waiting a day. Once the rush of seeing the object wears off, you may find that it is not really something you need after all.
Find Discounted Entertainment Options
You do not have to spend all your time sitting at home just because you are trying to save money. Depending on your situation, you may be able to get discounts for being a student, senior, military member, or local resident. Check online to find discounted days and times to visit your favorite spots. You should also look into membership programs for places you visit a lot since joining one of these may help you save.
Pay With Cash Only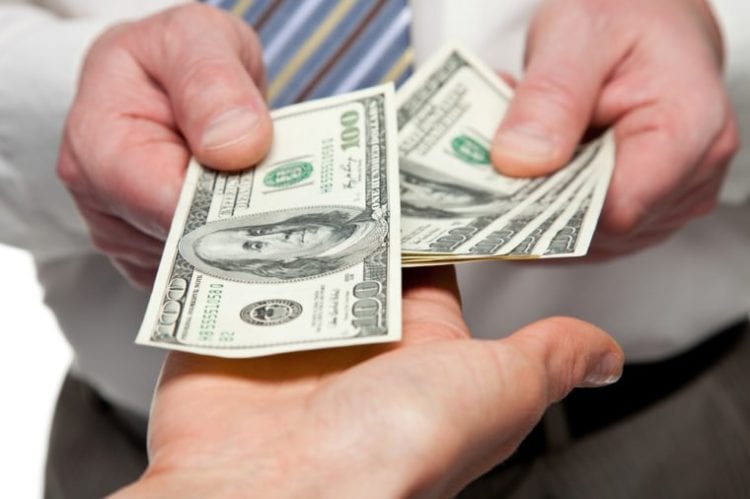 When shopping at retail stores, they are aware of the statistics that show that you will spend at least 30 percent more if you are in a store with a credit card, debit card, or checkbook than you would with cash. A person who carries cash is the last thing they want to see coming because they know how cautious and non-impulsive the buyer is.
Find and Buy Cheaper Gas
Let's face it, depending on where you live gas prices can be pretty high, and it can take a good percentage of your budget depending on how often and far you commute and the type of car that you drive. So, you should consider shopping around for the best possible gas prices around your city. You can use a tool such as Gasbuddy to help you find stations that are cheap, just put your zip code or city, and it will display locations with the lowest prices available.
Also, if you are a member of one of the major warehouse retails such as Costco and Sam's club, you should take advantage of that. Despite the long wait time in line, you'll probably find cheaper gas than at other stations such as Shell, Arco, Exxon, and Citgo, which makes it worth it.
Make a Grocery List
A huge reason for unnecessary expenses is simply impulsed buying at the grocery store. When you go into the grocery store unprepared, you are more likely to buy processed foods and snacks that cost extra. You also tend to end up wasting a lot of food, since you might buy a full pack of an ingredient and just use a pinch of it in a recipe. A more cost-efficient way of shopping is to take a look at grocery store sales and plan a menu that uses up these ingredients.
Find the Best Times to Make Big Purchases
If possible, never wait to buy a major purchase, like appliances, furniture, or electronics, until you need it right that second. Instead, try to plan these purchases ahead of time. This allows you to pick the time of year with the best deals. Statistically, late fall and early winter are the best time for cars, while you can save big by buying electronics on Black Friday and get great mattress prices near Memorial and Labor Day.
Use Coupons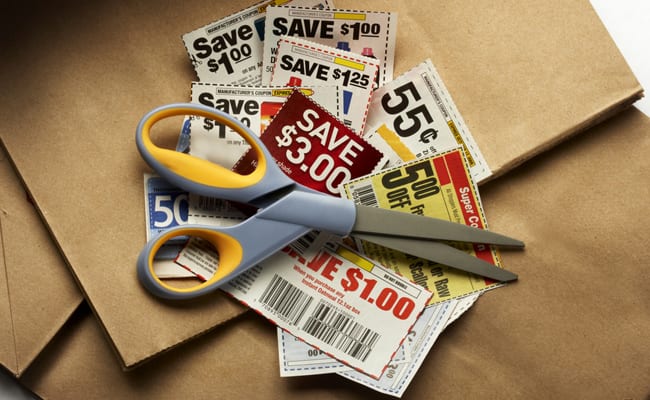 When shopping for groceries, consider using coupons to get cheaper deals and save money.
Use coupons only for items you'd buy if you didn't have the coupon and always buy the smallest qualifying size. You can simply go to websites such as Coupons.com or Retailmenot and search for stores that have great deals so you can print them out.
To stay organized, consider putting together a coupon binder with dividers to separate coupons from each store. That way, when you need something, you'll have it ready to go.
Use Non-Fee ATM's
When browsing stores that only accept cash and you want to purchase something with a credit card, you either have to go to your bank to withdraw money or use the ATM that the business provides for you. The thing about using their ATM's is that they charge a transaction fee, which is determined by how much you are withdrawing. That being said, consider only using automatic teller machines (ATM's) that are networked into your bank's system so that you do not get charged a transaction fee when withdrawing cash in public places or businesses. Things add up and avoiding this can certainly help you spend less money.
Focus on Paying Off Your Debts
If you took out cash advance loans from a company like MoneyKey or your local financial institution, you should try to pay it back as soon as possible. These types of debts, while needed to help out in an unexpected emergency, should be handled responsibly.. This helps you save money because it means you do not end up paying additional interest or late fees. If you have a mortgage or car loan, there may not be a penalty for paying the loan off early, so putting money towards these debts instead of sticking it in a savings account can save you money in the long run.
Pay Your Bills Online
If you have bills to pay, consider paying them through your bank or an independent bill paying site so that you can save a lot of time and money. Doing this will not only save you money from paying for postage, but it can also help you keep an electronic record of your banking activity, so you can figure out what you're spending your money on and where to cut costs.
With this advice, you can make sure that each day results in more savings for you. Through a few tiny adjustments to your lifestyle, you can make sure that you can fulfill your financial goals.