This is a common question that bothers many girls before they go somewhere to dance. Well, we can help you with this dilemma, it is actually very simple. The last thing you want is to be in clothes that restrict movement , that is a prerequisite for everything else.
You should choose something simple and sexy in order to be more confident during your movements and fully enjoy the dance. Also, be careful when choosing jewelry, you must be careful not to wear jewelry that could hook to your T-shirt – such as long earrings or too long a necklace that can hit you in the face and the like.
However, one prop that is certainly allowed, and also highly desirable, are heels. As long as you can walk comfortably in them, they will lift your buttocks and with them you will have even more confidence and inspiration for many miraculous steps that you have not tried so far.
If you still haven't got an idea for the ideal clothing combination to wear when going to a dance, as we have already said, we have come up with something for you. We made a little dress guide if you have dancing event soon, so let's see what we have prepared for you.
1. Chic pants and a white T-shirt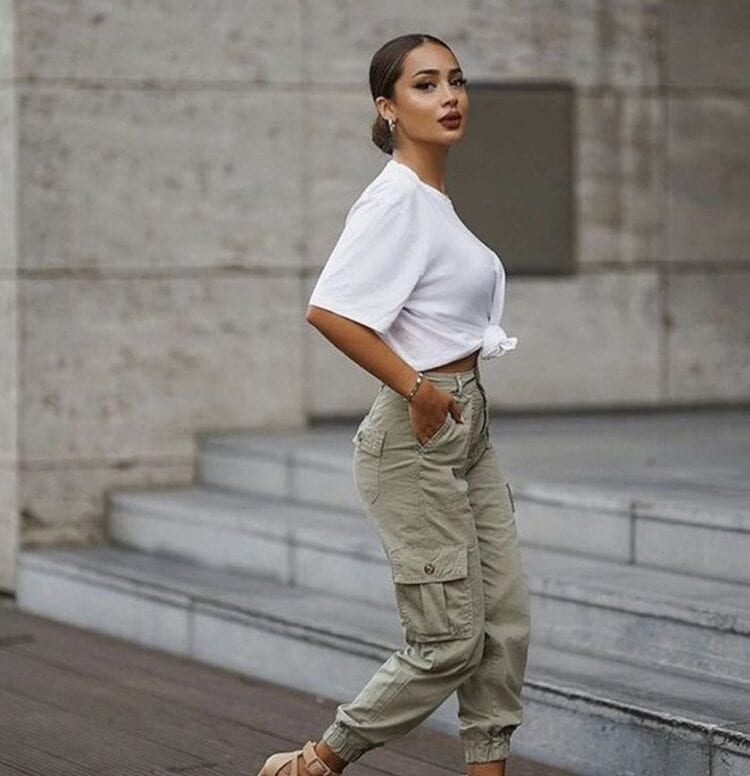 This is ideal for those days when "you have nothing to wear". Although she constantly complains that she has nothing to wear, every woman has a plain white T-shirt in her wardrobe (or with some basic application). It wouldn't be bad to pair that white T-shirt, which is always in fashion, with some chic pants.
What do we mean by chic? These can be fluttery pants with a very cool pattern, a combination of two or three prints or something else. What is important at that moment is to break the basic look with some detail, which means that you can even wear one-color pants, and add a good waist belt, which is very popular this year.
In any case, you can always break the monotony with some good heels or any other footwear that is a little more unusual or a piece of jewelry, a bag.
2. Little black dress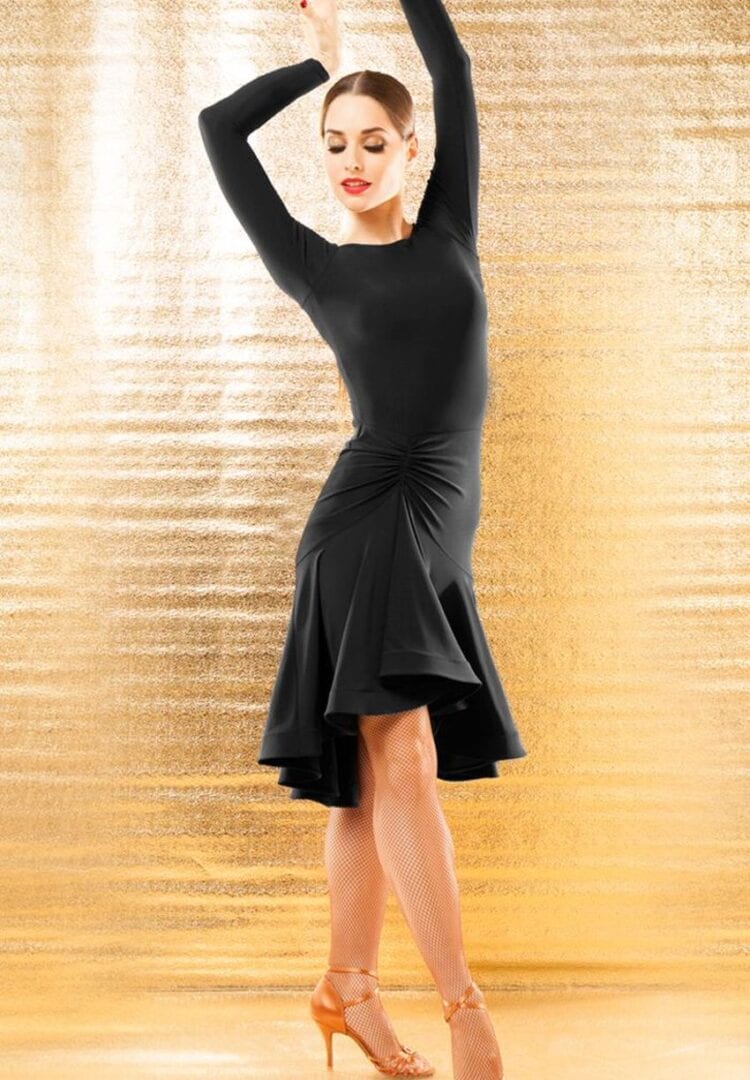 Another piece of clothing that every woman should has in her wardrobe. This dress has been popular for years and can never be a bad choice, and in fact it is our recommendation. If you want to be sexy and elegant at the same time, there is no better dress than this.
As we have already said, it would be good to first of all enjoy the comfort of your clothes and move around carefree, so we advise you to make it a slightly wider dress. A little black dress that will squeeze you in your chest and thus emphasize your natural curves while it will spread down and allow you to dance all night. It's a winning combination if you ask us.
The little black dress is by far the favorite of the ladies found here. With them, every gentleman will have a stunning dance partner and a wild freak in the sheets. Doesn't this sound like the perfect combination. Dancing is one of the strongest aphrodisiacs and a hot night is sure to follow, after you two got closer on the dance floor. The accentuated curves will make everyone turn their heads in an instant. It's classy, it's chic and simply sexy. Enjoy your night with the right look!
3. Pants and silk shirt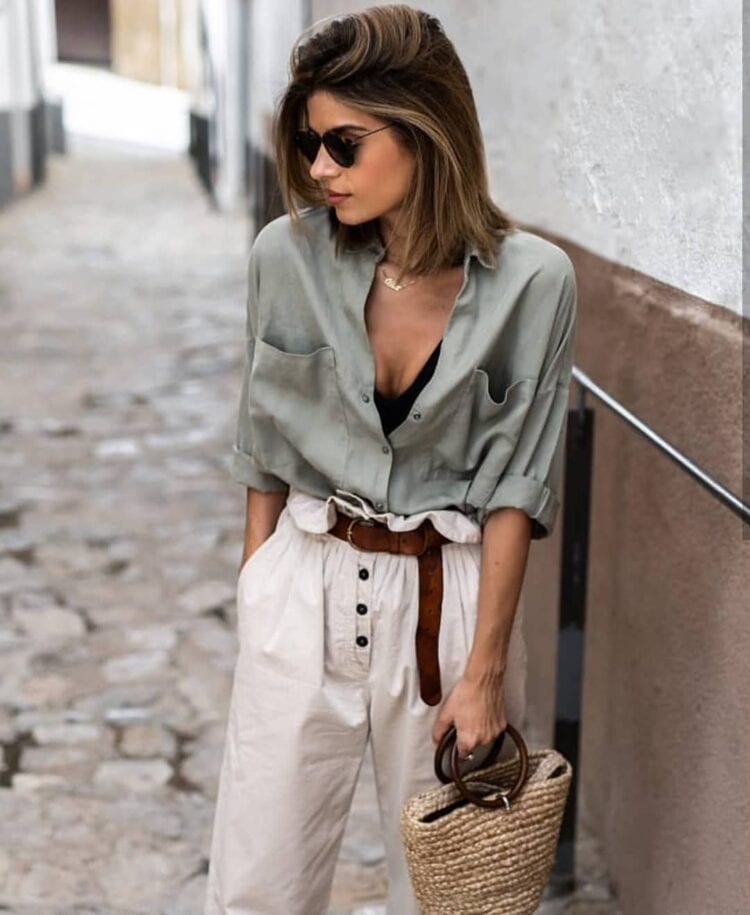 Is there anything more feminine than this? Modest but sexy. This is also a good choice for all women who like a romantic look, and at the same time casual. Of course, we recommend pants with a lighter material that will paint your buttocks and legs. Add to that a good pair of earrings and a necklace and we are sure you will shine on that dance floor!
4. Flower dress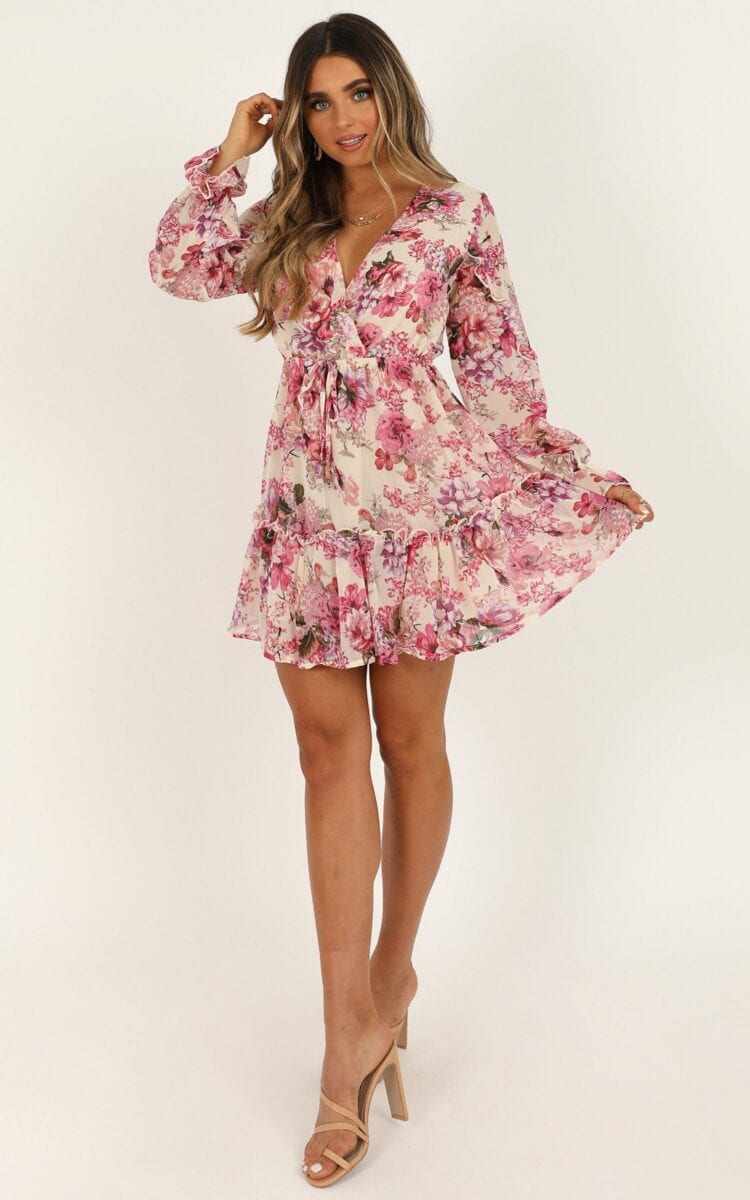 Floral design has been very popular for some time and it seems to us that it will stay that way. That is why our next recommendation is a fluttering dress with flowers. The cheerful flowers that play on the dress together with you while you play can only beautify your look!
Whatever dress you choose, whether floor-length with one slit or completely short, and closed, or many other combinations, we are sure that you can't go wrong with the floral print this season. The Boho-chic looks very seductive on the dance floor. Try it and see for yourself. If you don't know exactly what Boho-chic dresses look like, visit lovethatboho.com
5. Sequins or metallic details
It would not be bad if this metallic detail took up at least some corner in your wardrobe. You can combine it with different basic things. For example, a plain white T-shirt with a metallic jacket can look very elegant on you, and on the other hand, you will shine whole while enjoying the dance.
There is also, as a very challenging proposal, a short sequined dress with thin straps that are barely visible. Add to that makeup that has a dramatic look, tie a bun and take your favorite metallic sandals and a miniature handbag and you are ready to go!
6. Long wide skirt and strapless T-shirt with open back
If you try this on yourself, you will surely be able to attract attention and win over everyone who is around you, and on the other hand, you will have enough relaxation to dance however you want.
Apart from the fact that a long skirt has been a complete hit in the fashion world for some time, it is also a great choice for such occasions. It is also an inexhaustible inspiration for every next outfit, because it can be combined with different pieces of clothing and look perfect on you.
On the other hand, you have a T-shirt with an open back, which is a representative of sex appeal – it gives a modest look in front, and the back is imaginative. In addition, they are an ideal choice for warm days, and we can say that it fits all women of any size. With a long skirt you will look infinitely seductive!
Conclusion: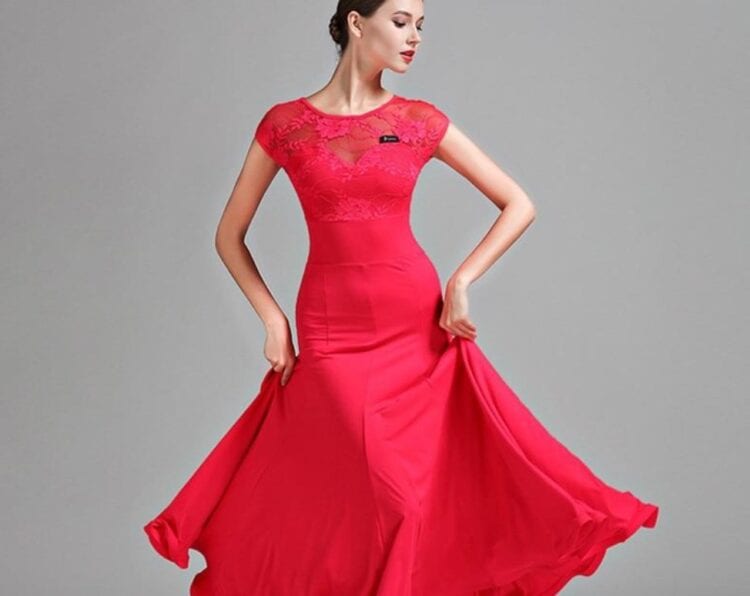 Wherever you plan to go dancing, your styling should emphasize your femininity and grace. Whether to wear a dress, overalls or a T-shirt and pants … Then you need to choose a style: whether you will wear something romantic, sexy or relaxed. When you choose these two, it will be much easier for you. As we have already said, comfort comes first. The idea is sometimes too much, we will all agree on that, but we hope that we managed to help you.