In the world of the internet where 1.5 billion pieces of content are being generated as we speak, over 140 million people are tweeting and over 2 million videos are being produced as well. When we talk about the ever-changing digital world, the robust & reliable way to measure the effectiveness of any piece of content is measured by the inbound links, views, comments and number of shares generated by it. Now, we all are certainly looking forward to grabbing the attention of our viewers effectively & of course, quickly. Informative and rich infographics can surely help you pave the way to success. These are the effective way of presenting ordinary information which can help your audience digest the information in an easy fashion. Further, Infographics can help you deliver an engaging as well as memorable visual endeavours, respectively.
What Really Are Infographics?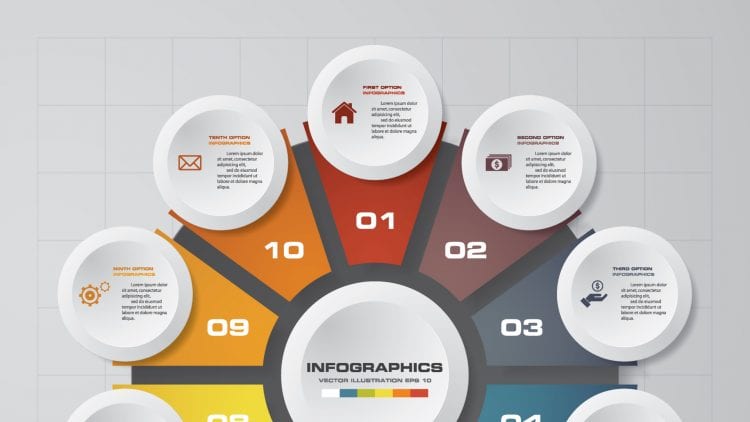 In a nutshell, infographics are a blend of design, analysis as well as writing. Establishing a visually compelling communication medium is what Infographics do. Depicting complex data in an easy way which can further get potentially viral is easy now. In simpler terms, infographics transform deep data to a visual shorthand form. If you have a content that begs to be shared, creating lush and appealing infographics through images, text and a proper design can certainly help you. Not only infographics help to express complex messages to the viewers, they enhance the comprehension as well. It is all about conveying a self-contained principle or even a message with a respective infographic.
Why are infographics useful and important?
If a sign that you see on a road has too much information embedded in it, it surely becomes difficult to read. What infographics do is, they compress the information and display the same in such a way that people don't miss the message and can read it in a pleasing way. Since 65% of the people making use of the internet are visual learners, hence, infographic publishing has become a powerful and effective social media marketing tool. You should know that visual content is appreciated wherever it is put. More engagement is possible with blog posts which encompass more visuals. Considered as effective worldwide, a content strategy backed by infographics can help you generate thousands of social shares easily.
Reasons why infographics are important for content marketing?
Creating Viral Content: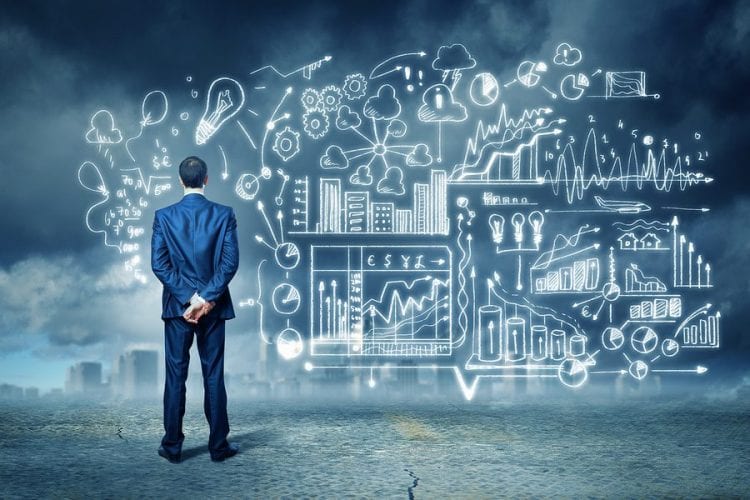 In a world full of digital noise, marketing is all about getting you noticed and not just getting you out over there. Infographics are breaking the stereotypes by making content marketing strategies more engaging as well as noticeable amidst masses. In short, engagement means more sharing. People are more likely to end-up believing and sharing infographics on social networks. Even the tweets which contain some sort of infographics have higher chances for re-tweets. Thus, in lieu of infographics attractiveness, the probability of becoming viral & to be shared on social media is much higher rather than the ordinary text.
Bolstering The Brand Recognition:
When it comes to one-tenth of a second for people to analyse and interpret something, pictures come into play. It would be evident to mention that a picture is worth a thousand words. Humans are more likely to sense a visual scene over anything. One can leverage the infographics to increase the credibility of any brand. Through infographics, the degree of branding and the impact it will create on the viewers is commendable. As they encapsulate a potential to go viral, hence, so does your brand. Your logo on a famous infographic can do wonders for your business and can surely help your name to spread fast and of course, far.
Boosting The Performance Of The Search Engine:
One should know that infographics can be a great source of backlinks and hence, web traffic. More like a virtuous cycle, a dedicated link portfolio can help you get more web traffic, which in turn, equals a good Google ranking. Further, this means more links and hence, unparalleled web traffic. Which finally leads to a superior search engine ranking. If you succeed in making your infographics viral, you can get your hands on a pool of web traffic backed by robust backlinks. Context is everything, accompany the same with right hashtags, links and text for optimal results.
Securing A Place In The Visual Web:
When we talk about Instagram, Snapchat or even Pinterest, they all rely on the images that are being shared. Today, over 69% of the online traffic is video. Thus, people are naturally pretty visual creatures. You are more likely to look at something captivating rather than a random chunk of text. If the data that is being shared is gaudy, colourful, interesting and of course, unique, more people will surely take time to look at it and develop a say. Social Media is flourishing with images and if you start making use of infographics to ace the platforms, you're certainly unlocking a great tool.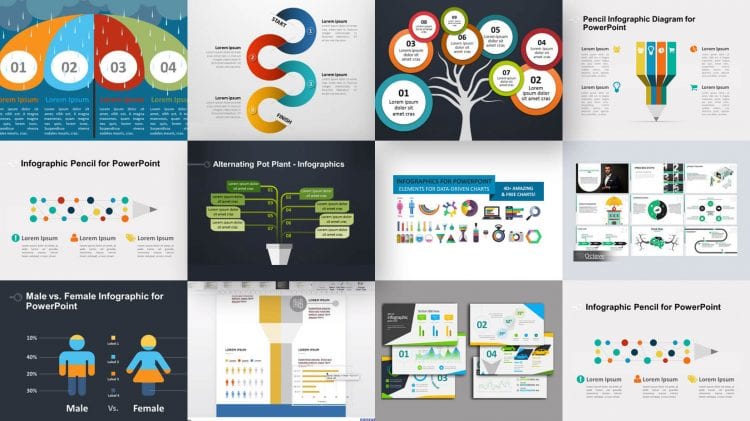 Making most mundane information an interesting one is what, infographics are doing. Don't worry people always appreciate a great and simplified piece of design. You can also consider making use of a professional ready to use Infographic PowerPoint templates. This will not only simplify the infographics making process, you can also customize the template 100%. Increasing the brand awareness, improving the SEO as well as Web traffic & showing off the abilities, everything is possible with infographics. You can learn more here.
There are an array of online tools available which can help you design creative infographics. But, one can even consider making use of Infographics PowerPoint templates by SlideModel.com. Always remember that the prime goal of an infographic is to tell a story. Introducing the topic with relevant data and information and that too in a compelling way is crucial. Infographics successfully and succinctly enable you to showcase your knowledge on any topic. Keep the theme central and the flow easy. Back your infographics with relevant statistics, this can make you look like an expert in your respective field.