So, you pack your products in cardboard boxes and want to stand out from your competition? That's good. However, taking care of visual identity or graphic solutions in business is not usually considered a No.1 thing when you're making your business outset. Nevertheless, branding and making your product packing original – has a major significance. We hope that after presenting the following six reasons – you will understand why it is important to devote yourself to graphic design and customization of your cardboard boxes from the very beginning of your business.
Packaging Design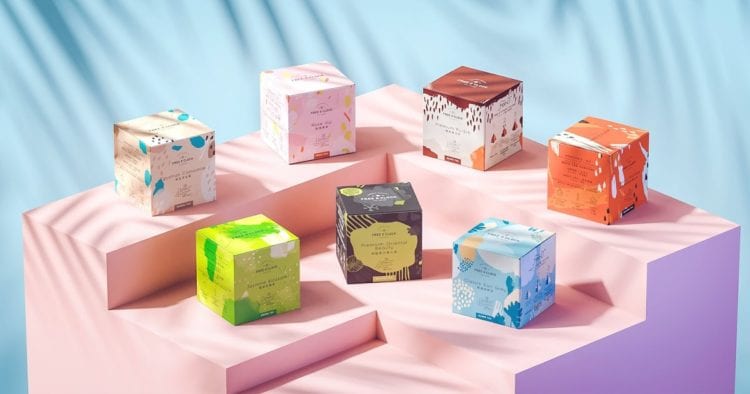 Did you know that packaging design has the power to persuade a customer to buy in less than three seconds? According to recent research, about 70% of purchase decisions are made immediately in the store, which means that the three seconds in which a decision is made should not be neglected. Many manufacturers think the product and its performance are paramount – but packaging can play a vital role in the success or failure of selling a product. So the question is, is the design look of the product packaging so important? The answer is – absolutely YES!
Increase The Value Of Your Product
The design of your boxes adds to the value of your product by highlighting its features through a clearly defined visual form. Of course, we must not forget about custom printing as well. An effective cardboard box can help you to attract your customers to a specific product. It is a powerful tool that can set you apart from your competition. How? Very simple – a good cardboard package can draw the attention of buyers and add to the perceived value of your product. Also, a box like this can improve the protection, use or transportation of your product. However, the most important role of packaging is to single out your products from others, similar and competitive, on store shelves.
What Functions Does A Cardboard Box Have?
The packaging first has a useful function, which also can serve other purposes. For example, if a particular wine manufacturer packs a bottle into a nicely designed box that can serve other purposes – then customers will prefer to opt for a beautifully designed package. A particular attention is paid to the marketing function because with the development of industry and consumer habits – much investment is made in marketing. The packaging of each product is practically a shortcut to a faster decision to buy a product. Customers will prefer a product that has better graphic design, customized print or better packaging – even if the two products are of the same quality. In addition to visual communication, packaging also has an informative role. Therefore, the attractive packaging will soon draw consumers' attention.
Why Use Custom Printing On Boxes?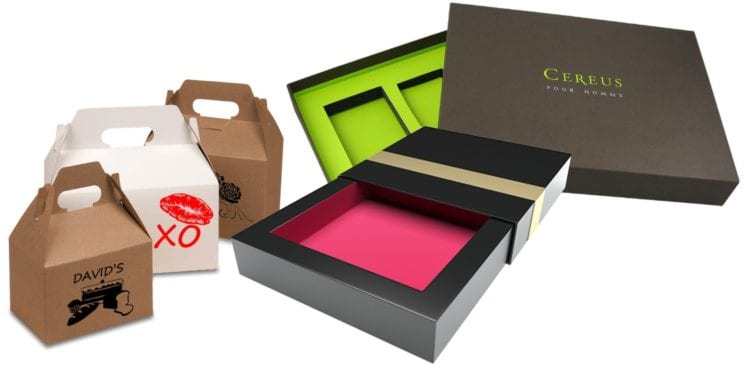 Many aspiring individuals who want to grow their businesses put the most effort into building the product as well as website, store, e-sales or material acquisition. Just a few of them will start thinking about the packaging or the visual identity of the boxes in which they pack their products. The fact is – the cardboard boxes in which they are manufactured should have the same attention as all other factors in the business. There are many reasons for this. According to IMColorPrint, this helps you promote your brand. For example, opting for custom printed boxes will most certainly get your customers' attention. We will give you 6 reasons why you should customize the print on your boxes, and how it can help your business.
1. The First Impression Is The Most Important
The first impression in every business is the most important, and you have only one opportunity for it. Whether it's your website or the product description you offer – your customers will judge its quality based on what they see. Quality printing and graphic design gives your business credibility. Therefore, if you do not invest in the visual – no matter how good your product is – you will not attract anyone to discover it.
2. Design And Print Say A Lot About You
A print can speak more than a thousand words, and your cardboard box prints must say what you are doing. With the right choice of colors and shapes for your clients – it can be an association with the product or service you offer. For example, this is how the visual identity of a pizzeria is very different from the law firm. By the same logic, your business needs a design that captures the image of what customers can expect from you.
3. An Excellent Printed Box Makes Your Business Compelling
Good printing and design enable the branding of every visual element and develop a consistent image of your business. Professionals will use good print quality, precise colors, distinctive font and images for everything your business needs. This way, customers will have the same experience when they see a good product packed in a quality and beautifully printed box. One should adhere to this as one of the basic business postulates. Consistency symbolizes your professionalism – which will create an additional sense of confidence for your clients.
4. Creativity Is What Sets You Apart
If there is one thing that is common to all small businesses, it is the fact that they all face a lot of competition. To stand out, they try to differentiate themselves in price, services or new products. What can help them stand out – is the design and print on the packaging. A visual communication plan is something that should be designed in the beginning, and in addition to many other purposes, it also aims to be unique and differentiate you from the rest.
5. Custom Printing Pays Off
The design of the cardboard box should not just be appealing to the eye. Its role is to persuade clients and take advantage so that they choose to buy or make deals with you. Cleverly designed print on cardboard boxes can drive a visitor to action and greatly increase interaction with potential customers. An interesting print will make customers turn the other way, and investing in print on the boxes will bring visible results.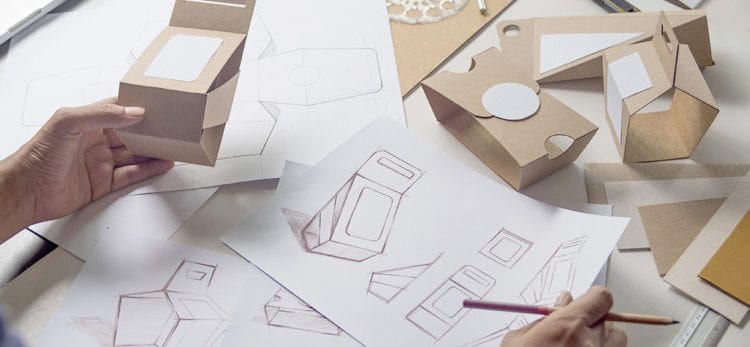 6. The Cost Of The Print Design Pays Off In The Long Run
When start-ups do not take the print design role seriously – it is mainly because they plan to deal with the visual aspect afterward because they consider it cosmetics. However, as we have found out, print design is extremely important right from the start. Creating packaging is one of the first things you need to solve. The value that you put into making your boxes look good is very small – given that you will use all the material for years and that it will set you apart from others. So, invest in print design, because that's what is long-lasting.