If there is an industry that looks like it won't see a dip, it has to be the health sector. Based on the growing world population, the health industry is one sector that would keep expanding. There are more senior citizens now more than ever who need medical attention at an increasing rate; more and more infants are born into the world in minutes. All this indicates that the health sector is one that would continually experience stable growth. But interestingly, 2019 wasn't just a year of steady growth but of exponential growth.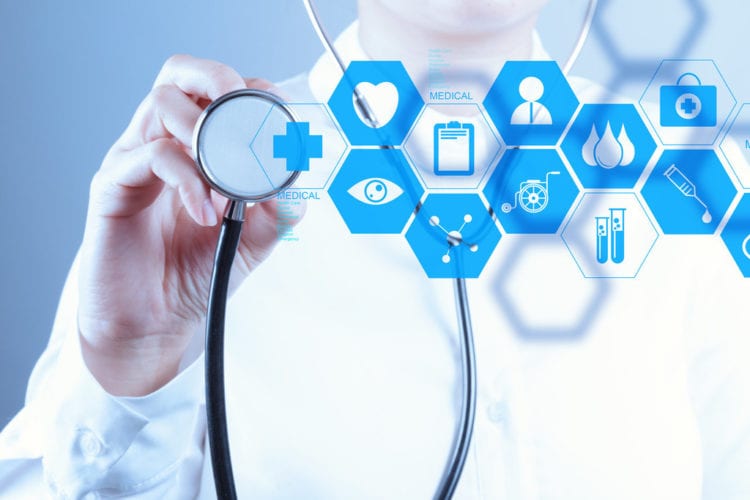 The health industry is vast and has different sub-sectors that all function as one whole unit for the collective good of human wellbeing. They include life sciences, pharmaceuticals, biotechnology, e-healthcare, alternative medicine, and more. Statistics show that there are about 14.3 million health professionals in the U.S., and over 3 million more jobs would be created in the next eight years. Healthcare employees enjoy amazing benefits and the more reasons why so many people are attracted to the industry, coupled with the fact that job security is high.
Another reason for the rapid growth in the health industry can be attributed to increased cash flow into orthodox and alternative medicine as a result of chronic diseases such as diabetes, hypertension, and cancer. Which now cumulatively is responsible for about 75% of a current diagnosis. Aside from the government, another key player in the health sector is the health insurance companies who have also established themselves as a household name, providing insurance, and managed health care. Global health expenditure is about $9 trillion and is still growing.
Healthcare services were the most significant sector that contributed the most to the numbers of the health industry—amassing about 80% of the total sales, followed by pharmaceuticals and medical equipment. North America was the most significant contributor to healthcare among the regions at 41.9%, followed closely by Asia and Europe. And going forward, healthcare services would still be the most significant contributor to the industry, offering more opportunities would be the healthcare products for female end-users, and the American market would be the strongest at about $800 billion.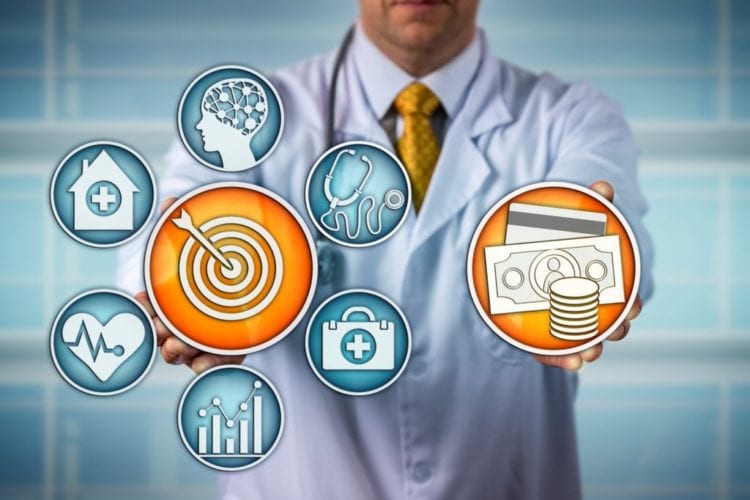 Massive Growth
Statistics show that Americans spent $3.65 trillion on healthcare in 2018, which is more than the GDP of Spain, Canada, and Hitting an all-time GDP high of 19%. All these and more are triggered by the increase in aged people and a rapid increase in chronic diseases.
Impact of Technology
Technology's influence has been increasingly felt in the health industry and more so in the year 2019. Artificial intelligence is one such area that made a massive entry into the health industry last year. It was mostly used in disease management, clinical decision support, and health plans. Telemedicine was another considerable line breaker; more and more patients were more comfortable consulting their physicians remotely, using gadgets or devices to monitor their body conditions and give feedback to their doctors. The telemedicine market industry is expected to be worth $65 billion by 2025.
But interestingly, it made about $15 billion in 2019 and is also estimated that if all Americans opt for this option, the U.S. government would be saving $7 billion. Nanotechnology has been used for precise diagnosis, treatment, and, importantly, prevention of diseases seeing that it can reach atoms and molecules in the body that was thought impossible years ago. Virtual reality and 3D printing are also areas that have caused massive expansion for the health industry last year.
Alternative Medicine
That is another area that saw exponential growth in 2019, going by the ever-increasing cost of healthcare and reducing efficacy. Americans sort out other options for treatment. Alternative medicine involves the use of natural products, procedures, and methods to bring healing and improve the wellbeing of individuals. Alternative medicine last year gradually grew from being the alternative to a more mainstream option for so many people because of its efficacy in combating illnesses that conventional medicine wasn't too successful against. 38% of Americans use one form of alternative therapy or the other.
Medical Marijuana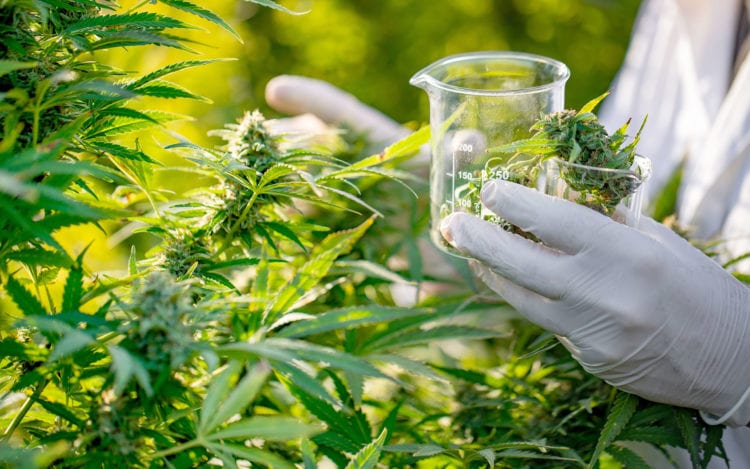 Cannabis over the past years has been revealed to be a versatile plant with substantial medicinal benefits. Various researches corroborated the fact that medical cannabis was active as a treatment option for chronic pain, epilepsy, cancer, glaucoma, and many more illnesses. The U.S. has been one of the first countries to identify the opportunities that abound in commercializing the use of the product medically. Total medical marijuana sales eclipsed the $5 billion mark.
The medical marijuana program has developed so much and introduced the use of online applications across most of her states. Being able to get the medical marijuana card online with a company like Veriheal has also increased the relative ease of use. You apply online, and your marijuana card is sent to your mail address. Easy peasy! The recent expansion of qualifying conditions has also radically increased the number of medical marijuana patients across the U.S.