According to numerous studies, the first thing that a man notices about a woman is the way she looks. This is a fact that we are all aware of. No, we are not saying that you should choose the clothes based on what men are going to like. You should dress for yourself and opt for items that make you feel great.
Still, it is no secret that women tend to choose certain clothing items with the goal of attracting men's attention. They opt for something that will make them feel and look good. One would be surprised to learn that some simple items can go a long way when it comes to grabbing men's attention. In this article, we are going to make a list of those clothing items, and surely you will find some that you would wear.
1. Sundresses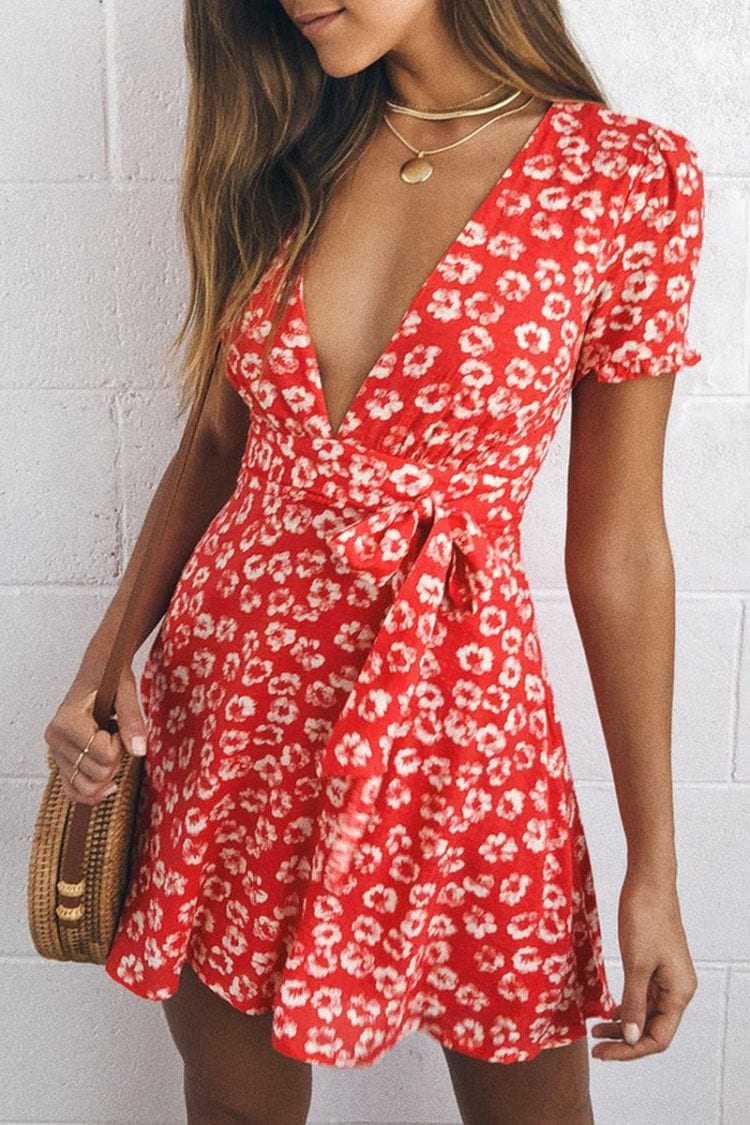 Who doesn't love these? They are gentle, comfortable, feminine, and not only do they make a girl feel like a goddess, they make her look like one. They are flattering for any body type, and depending on the model, they emphasize just the right parts.
In addition, these usually come in vivid colors with different designs (floral one being the most popular) which is why they are perfect for greeting the spring. Without a doubt, these are going to make any woman feel magical and super confident, which is what men love.
2. Shorts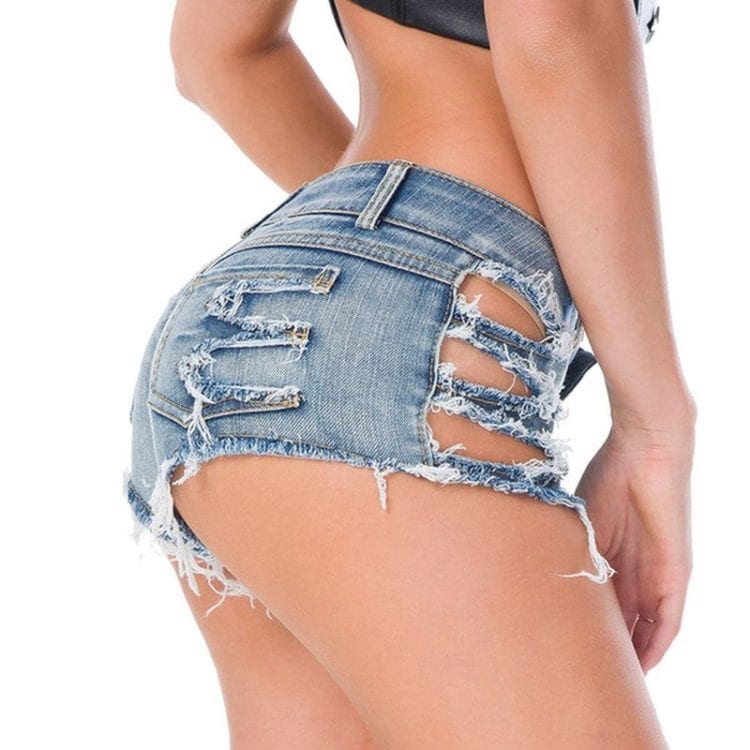 This item is an essential piece of clothing that all girls wear during summer months. Not only do they provide you with freedom movements, but you won't be hot in them. Is it really necessary to explain why men love these?
One piece of advice, since there are so many designs available, and new trends appear every year, you should choose a pair carefully. Men are simple beings thus go with some simple design. Avoid those that are ripped at the bottom or that have spikes over the pockets. Sure, some tiny details are allowed, but there are some designs that do not look appropriate on anyone. Also, don't even consider those that are too short, there is nothing flattering and feminine about that.
3. Skinny jeans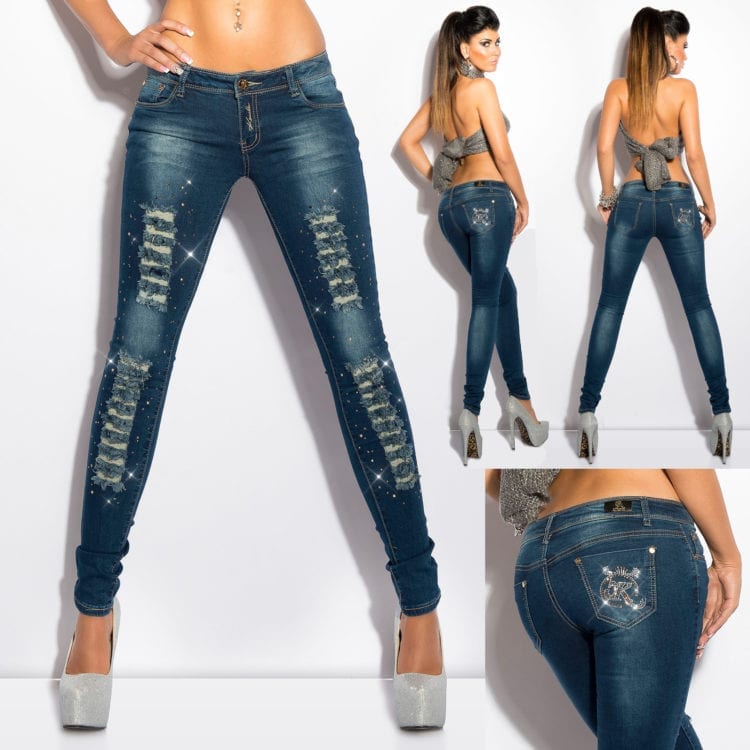 Skinny jeans are another piece of clothing that every woman has in her closet. They outline all the curves, make you look slimmer, and your legs longer, which is something that women want, right? At the same time, the thick fabric conceals all the imperfections you want to stay hidden.
Another great benefit of these is that you can wear them on numerous different occasions. Pair them with a simple cotton shirt for a casual outing, or put on a blouse and heels and you are ready to go out and grab a drink.
4. Off the shoulder top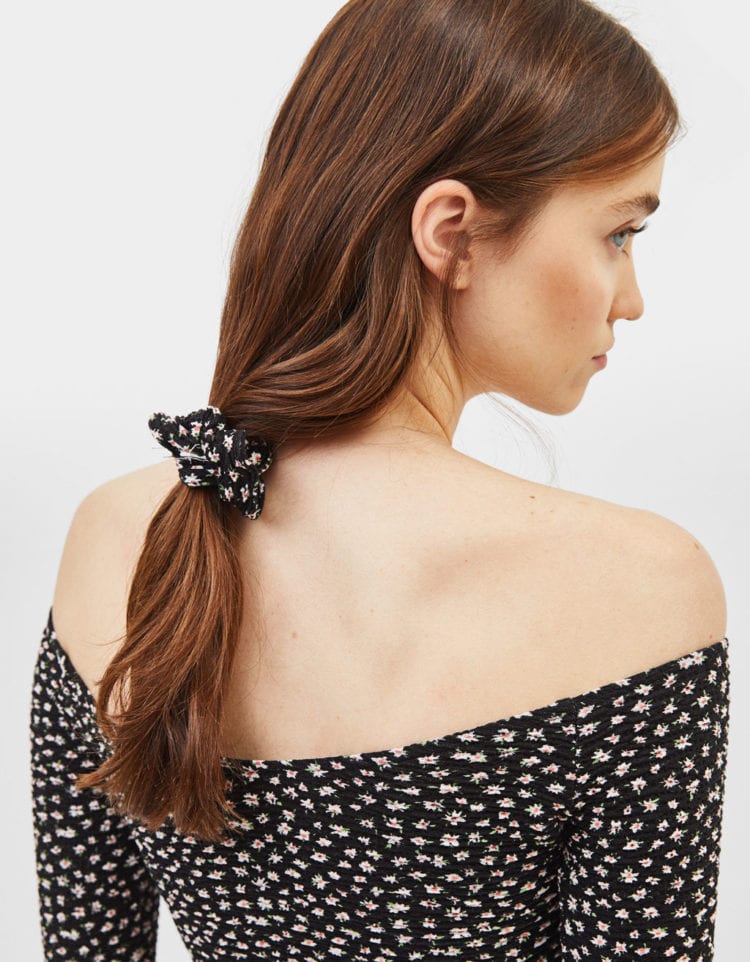 This is another piece that can be paired perfectly with jeans. Guys just love when a girl shows a hint of the skin without exposing too much. Besides, this item is going to make you appear fun and playful which is always a good quality.
In addition, these come in numerous designs and colors, so you can choose it according to your preference. Go with some interesting pattern for a casual outfit, or something more elegant to pair with a skirt for more special outings.
5. Pencil skirt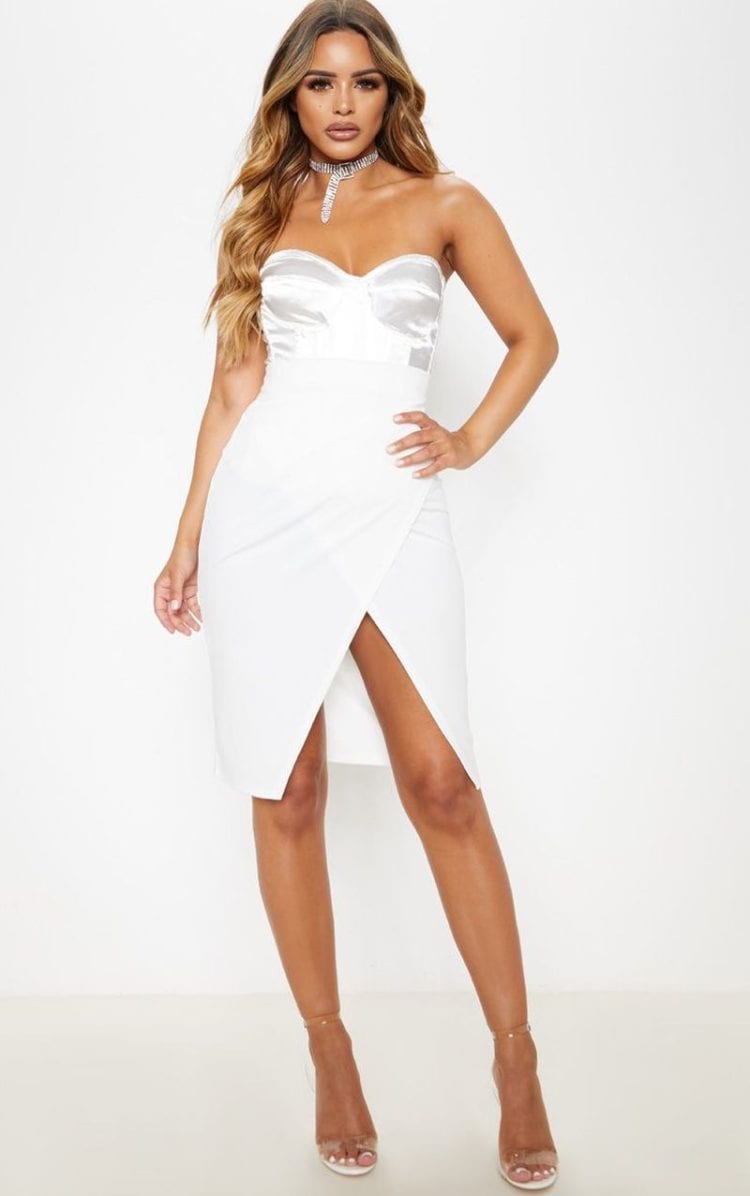 This type of skirt is one of the pieces that ladies love the most. Why? First of all, it follows the line of their bodies perfectly and gives them that hourglass shape that they all want. Secondly, it makes them feel confident and powerful.
When paired with a blazer, it is the best outfit to wear to work because it makes you feel and look professional. Some might tell you that men do not like women that look 'bossy', but that is simply not true. Every man wants a strong and brave woman by his side, and this outfit always provides you with the opportunity to emphasize that side of your personality.
6. Jumpsuit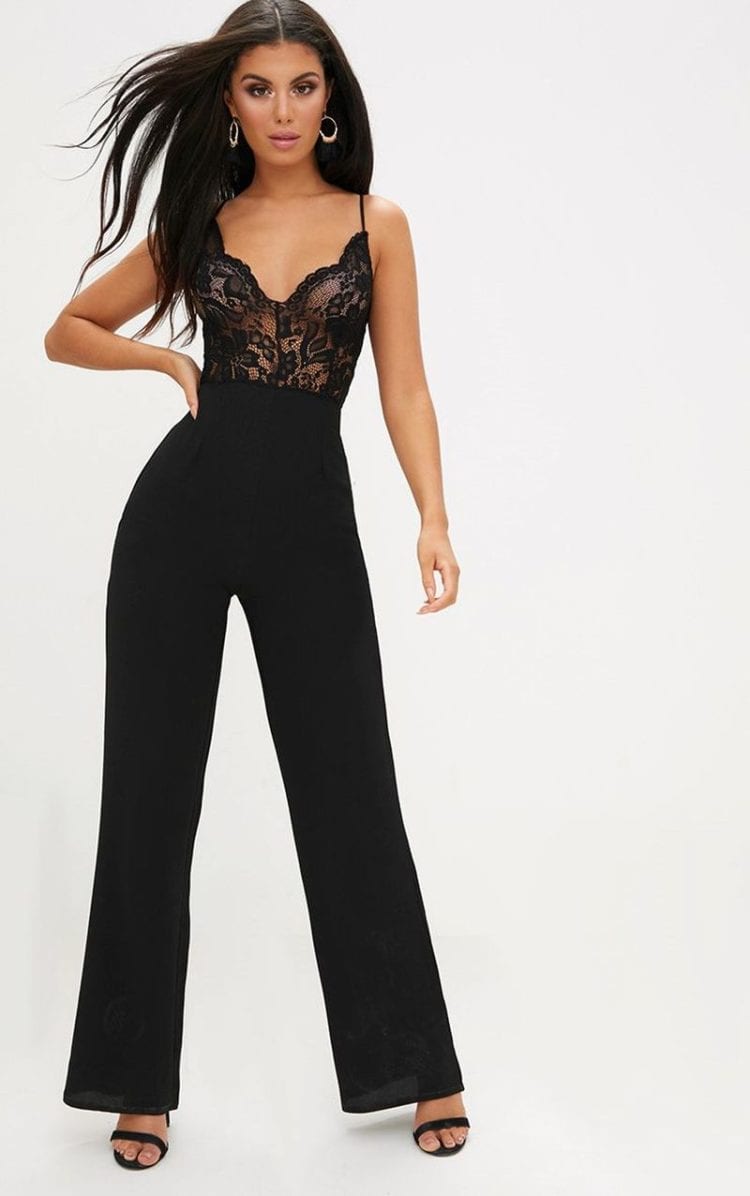 Depending on the design, these can fall under the same 'business' category as pencil skirts. When paired with a blazer, they give off that independent, confident woman vibe that men just adore. This outfit only attracts men that are worth one's while, those who are not scared to approach strong women and step up their game.
On the other hand, you can opt for a type that is more laidback and that you can wear on some casual, everyday occasions. Besides being chic, they are super comfortable, something that all women want is.
7. Lace pieces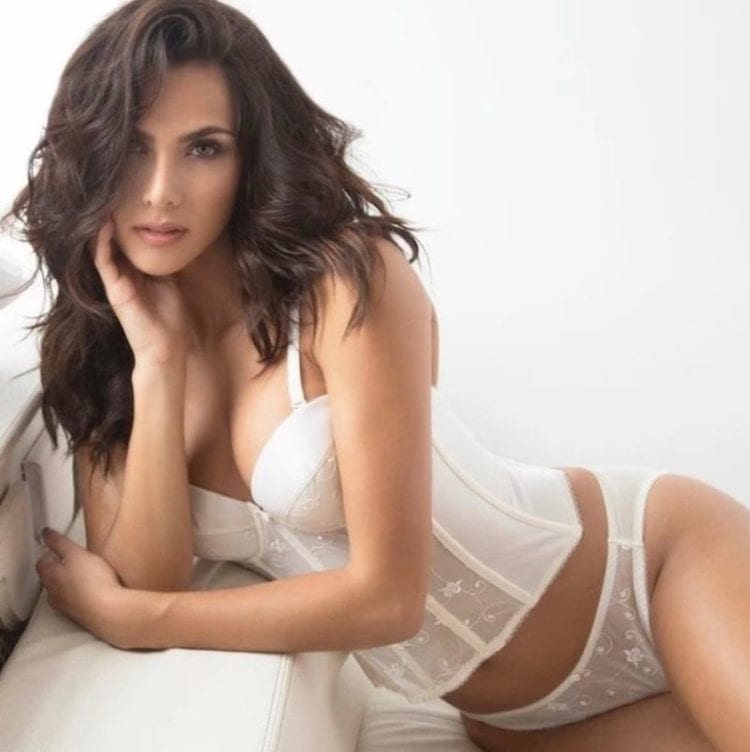 In the past, lace was only used as a detail on lingerie, and if you are looking for these, check out the HauteFlair website. However, in the past few years, it has become an essential feature of many other clothing pieces. You can find it anywhere, from shirts and blouses to crop tops, skirts, and dresses.
Yes, it does still remind men of intimate pieces, but depending on the clothes you pair it with, you can look chic and classy. Wear a lace dress with sneakers and a jacket and look stylish and cute. Buy a blouse with some subtle lace details and combine it with pencil pants for a more elegant look.
8. Leather jackets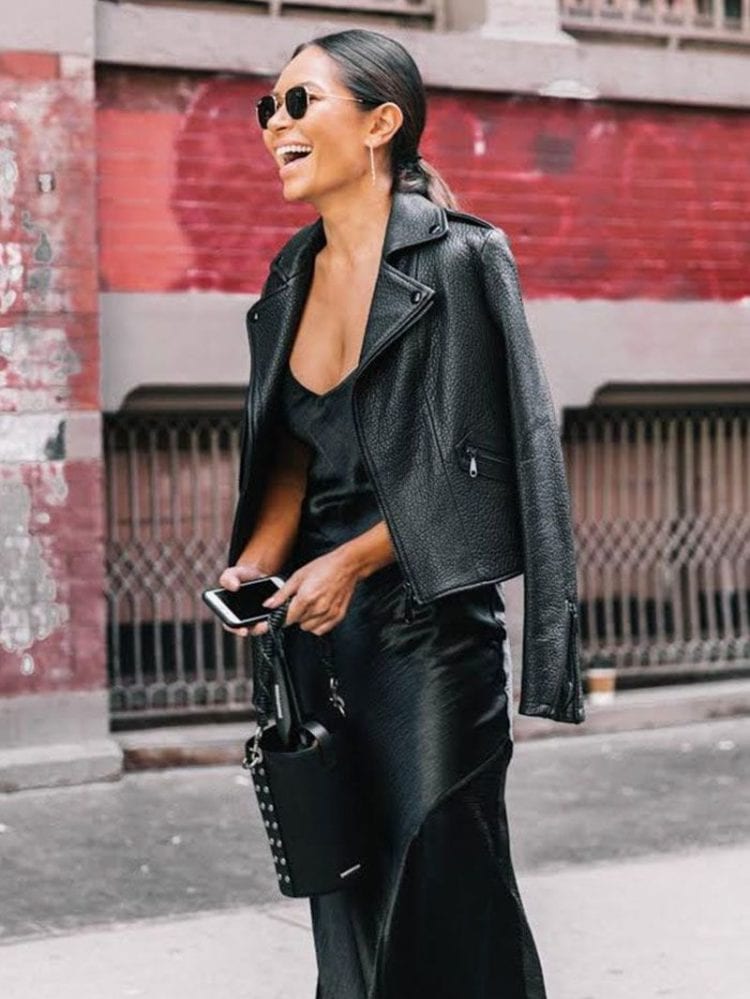 You know how you find men wearing these attractive, right? Well, it is the same in the men's world. Some might argue that these are not very girly-like, but this jacket will make you look strong and tough with just a little dose mystery that is going to make a man go crazy about you.
A leather jacket paints a picture of a woman who is confident, knows her worth and doesn't let others push her around.  Generally speaking, men like a challenge when it comes to impressing ladies, and that is what the 'rough around the edges' look attracts.
Conclusion
All in all, in this article we have mentioned a number of clothing items that every woman has in her wardrobe and that can make men go wild. As you can see, each of these conveys a specific message and creates a unique image that is going to draw men's attention.