Are you wondering where to buy rave outfits for upcoming festivals? Well, there are a few notable rave and festival clothing sites that you can check online to buy a perfect outfit and fantastic accessories. Review the following websites:
1: iHeartRaves
When it comes to rave wear and festival clothing, iHeartRaves is one of the best sites to order outfits online. You can expect to enjoy a lot of exciting sales during the festival season. You can easily purchase from the massive collection of bra tops, rave bras, bottoms, skirts, bodysuits, bikinis, swimmers, activewear, and outerwear. You can also expect a vast range of shoes, platforms, sneakers, sandals, etc. Moreover, if you are looking to get your hands on the most fabulous rave bags and accessories, then this site is suitable to well serve your needs. You will love a good sale, fantastic outfits, and the fastest delivery.
2: Rave Wonderland
Next, I have Rave Wonderland on my list, which is another top-rated website to purchase perfect and beautiful rave clothing. The site even carries different kinds of face jewels. In addition to gorgeously designed festival outfits, the site has to sell handmade rave items to get a full feel of an event. However, the website may take some time to ship. It can usually take up to 10 days. Therefore, you would want to order before the festival season set in, but not too long.
3: Dolls Kill
Thirdly, I have Dolls Kills on my list, which is an amazing blend of old-style rave clothing and modern-day outfit trends. You can hope to shop from a full collection of extreme patterns outfits and modern silhouettes pieces. This site has to showcase the modern-style gear with an old twist. It wouldn't be wrong here to mention that the Dolls Kill website can instantly grab the attention of visitors and potential buyers. You cannot leave the site's page without loving a brand and checking a few of their rave outfits. Besides, Dolls Kill also has to offer super cute and stunning shoes. Visit Dolls Kill site if you can wear rock patterns and neon outfits.
4: RaverNationShop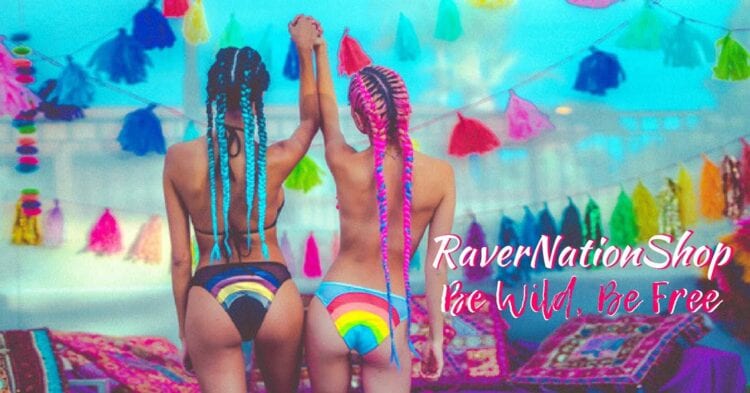 RaverNationShop has to offer enormous rave clothing and festival fashion collections for both women and men. Primarily, the site deals in festival fashion and covers exciting blogs on the festival news. You can expect to shop from a range of factory-made and handmade outfits, bodysuits, bottoms, skirts, tops, outerwear, bikini sets, Halloween costumes, etc. RaverNationShop also includes rave accessories like zip-up hoodies, glitter, jewels, masks, bags, gloves, leg wraps, hats, chokers, headbands/crowns, etc. You can impress everyone by buying the latest rave clothing from this site.
5: Alien Mood
Lastly, I have an Alien Mood on my list, which is a well-known site for rave wear and streetwear. The ideal collection of Alien Mood begins with rave tops, neon bras, bodysuits, pants, and platform boots. The site also deals in accessories to directly enhance your festival look. The site only deals in women's clothing, and you can expect exclusive rave outfits. However, there are some jackets and kimonos available on Alien Mood that can work well as unisex.
6: Freedom Ravewear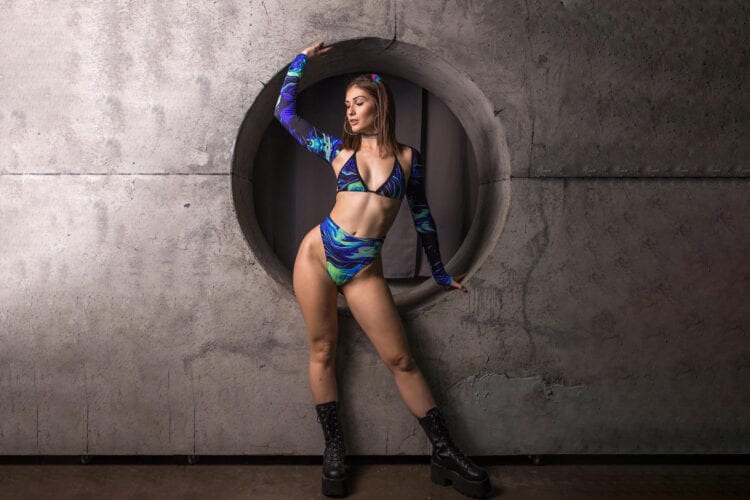 Freedom Ravewear is a widely-accepted online store when it comes to festive fashion. The website has to offer great deals specifically on rave outfits. You can choose from a range of stylish outfits to wear on rave events, music nights, parties, etc. You can get everything from boob tops to full bodysuits. Every year, before the festival season sets in, Freedom Ravewear comes up with different collections based on different themes to keep ravers spirits high. Each collection is unique in its own way. Back in 2018, Freedom Ravewear introduced the collection called "Dark and Dangerous," which was a big hit in the rave market. Moreover, this online store always has to offer iridescent outfits to satisfy the ravers' souls.
7: IEDM
In 2023, IEDM is one of the best online stores to shop rave outfits and accessories at reasonable prices. Luckily, the site has a collection of rave outfits to serve the needs of both men and women. Apart from festival clothing, you can even buy full-sized blankets with stunning rave designs to keep your soul happy. You can instantly fall in love with patterns and prints displayed on this site. Visit the IEDM store to shop from wild cat hoodies, Pickle Rick tank tops, and colorful Llamacorns (llama unicorn). Most interestingly, you can expect to have free shipping on orders above $75.
8: Little Black Diamond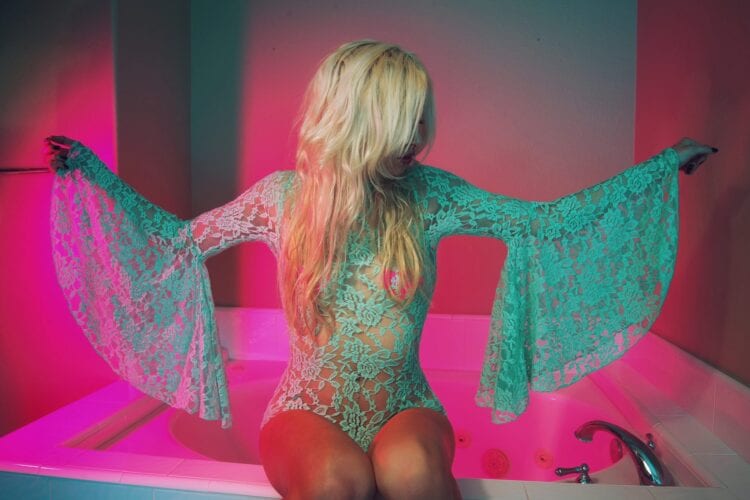 When it comes to pasties, the Little Black Diamond store has a vast collection. It is said that no rave event can be rocked without festive panties and colorful top bras. Perhaps, you already observed that other rave online stores have to offer limited designs and pieces of pasties. However, Little Black Diamond has dedicated five pages on its website for cute little items to cover booty and boobs. You can check on this online store to buy some versatile rave pasties to match with your different outfits.
9: Yandy
Yandy is again a popular website from where you can get everything from outfits to bodysuits, to shoes, to accessories, to patches, to glass dildoes, to glasses, and shirts. This online store has a lot of customization options to help you design graphic panties, bras, tops, swimsuits, and shoes. You can go with whatever style you like and prefer. Yandy can be an excellent site for you to shop plain tops and bottoms to keep your mix & match game strong. For instance, you can pick a crazy top with a jet black bottom. You can further rock the look with a neon handbag and neon shoes. It would be appropriate here to say that Yandy is the only website that has a dedicated section to "fluffies," so if you are looking to get your hands on bright fuzzy leg warmers, then visit Yandy for sure.