If you are not an AC professional, installing a unit for your home might seem like an arduous task. That is why it is always recommended to let the professionals handle air conditioning installation. Efficient installation is the basis of long-term air conditioning usage. If it is improperly installed, you will always face problems related to one or the other aspect of its working.
The best that homeowners can do is schedule a professional AC installation in Austin from the technicians at Lantz's Lakeside Plumbing & AC. The
company has been in this business for over 50 years and knows how to install ACs of all makes and models efficiently.
Here are some of the best tips for quality air conditioning installation.
1. Choose a Professional AC Installer in Austin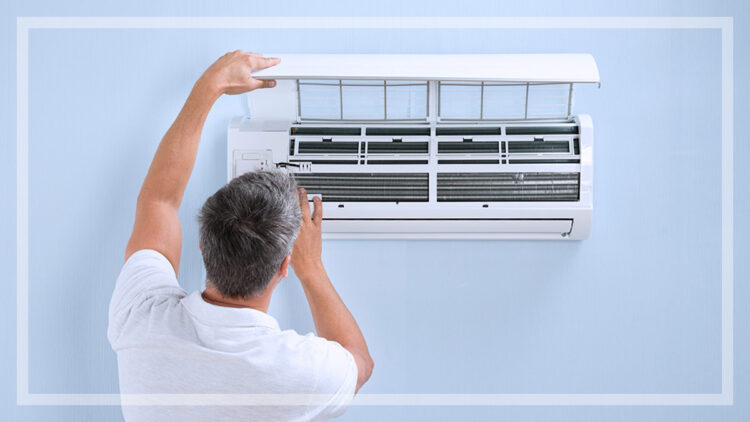 Do you want to ensure that your air conditioning installation goes smoothly? Let a professional handle the job. Proper AC installation requires you to know the refrigerant levels, voltage, pressure, secure mounts, and many other things. If you do not possess a good understanding of all these variables, you should not try to get the job done yourself. More than the installation, it can be dangerous for your health. A professional contractor installs while adhering to industry standards. Thus, they provide world-class, accurate, and efficient service, ensuring your system is primed for efficient use.
2. Convey Your Needs to the AC Technician
If you have a particular requirement during the installation time, inform about the same to the technician. For example, you may want the outdoor unit to be placed only in a specific area, or you may want the cooling to be concentrated in a specific part of the house. When you communicate these needs in advance, the technician will find an alternative location for the condenser unit. They will categorize your home into zones. Always remember to convey your distinct needs to the technician beforehand and not while they are in the middle of the installation. It is good if you create a list of your needs before the technician arrives. It will prevent the wastage of technicians' time and effort. At the same time, it will save you from experiencing many inconveniences as well.
3. Ensure that the Distance Between the Indoor and Outdoor Units is Appropriate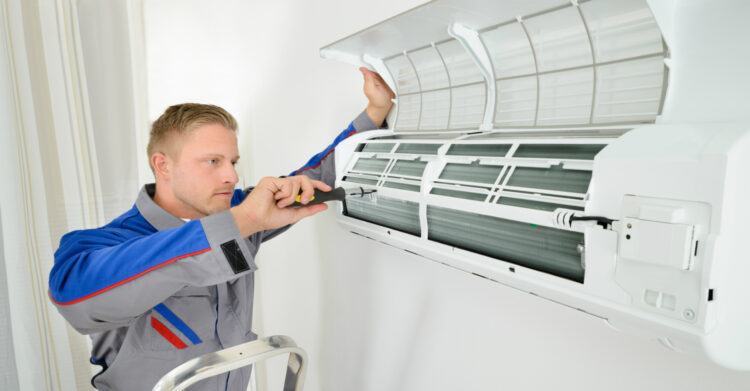 You must ensure that the distance between the indoor and outdoor units is always correct. The coolant moves at a low temperature via the copper tube between your indoor and outdoor AC components. At the time refrigerant flows between the machines, some amount of cooling effect will be lost to the atmosphere. In order to minimize it, you must check that the distance between the indoor and outdoor AC units is the lowest. The maximum space between both these AC units is close to 15 meters. While installing AC, the copper pipes must be of good quality.
4. Select the Appropriate Size
Many people unknowingly think that bigger household central air conditioning systems are always better than modest-sized counterparts. But too large ACs can easily prevent proper cooling from
happening. Professional HVAC technicians use heating, ventilation, and air conditioning (HVAC) load estimates to determine the most appropriate size. They begin by understanding the square footage of the home and, after that, consider other parameters. These include the environment, grade of insulation, the total number of windows and doors, and how many residents are there.
Also, the British Thermal Units or Btu needed for appropriate indoor cooling homes are assessed with the same parameters. It is advisable to contact a professional HVAC technician when sizing a house air conditioner system.
Lantz's Lakeside Plumbing & AC provides HVAC installation, repairs, and AC maintenance services in and around Austin, Texas. If you are looking for a reliable HVAC contractor, let your search ends now. We are a family-run business that has been operating for over 50 years. Our technicians are trained and certified experts with years of experience to carry out accurate and efficient jobs. With their in-depth knowledge and expertise, you can have the peace of mind that your heating and cooling system is in good hands. Contact Lantz's Lakeside Plumbing & AC to schedule a service call.