In the world of road cycling, income is a question about the biggest names, a significant proportion of sports fans and followers are aware that only the outstanding ones, the ones who compete in the biggest races are earning really big numbers, the cyclists at Continental level are just making a modest living from sports.
Moreover, even the highest incomes in professional road cycling are in a completely different dimension than, say, the best footballers, as the salaries of the best cyclists seem quite acceptable compared to the salary of some of the football stars. Salaries are made up of several amounts. On the one hand, there are salaries from teams, which is a significant item, but the prizes available in competitions also contribute significantly to the possible earnings in cycling.
What about the women in cycling?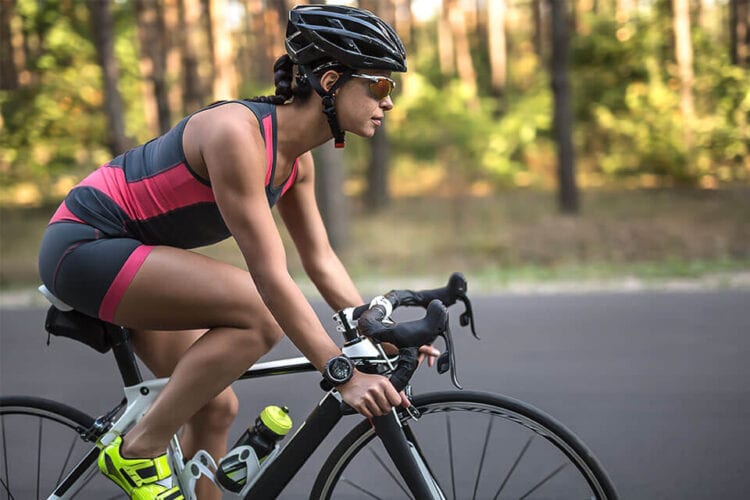 As an example, in the Amstel Gold competition, which is a little-known competition, in 2019, the total prize pool was € 40,000 for men, and women received significantly less, just € 10,000. Because unfortunately, because of the number of viewers and advertising revenue, male professional cyclists are always earning more than their female counterparts. The biggest ones are getting money to participate in a race, for example, according to unconfirmed news, Chris Froome received € 2 million for participating in the 2018 Giro d'Italia. Going back to women, however, in 2017, for example, official figures came out that half of the women's peloton is receiving a salary of € 10,000 a year, and also half of the peloton also has a civilian job to be able to live properly.
And finally, the best women (10% of the total peloton) earn more than € 35,000, which is roughly equivalent to the minimum wage in the men's peloton. Because yes, there is a minimum wage in professional road cycling, but this only applies to riders who meet a certain level. Those who are not at that level will probably have to look for revenue from other sources as well. In 2019, the minimum wage for Pro-Continental-level male cyclists was € 30,000, and for a World, Tour-level cyclist was € 40,000.
Incidentally, this shows a more significant increase compared to previous years, as the minimum wage for both categories was below 30 thousand euros years earlier. But how much do the biggest ones earn?
The top salaries in cycling
We can only rely on rumors and leaked information from 2019 onwards. Teams and competitors will rarely report specific details about their contracts, so the data presented below is based on available information for 2019. Click here for more info.
At the bottom of the top ten salary list, Vincenzo Nibali stands with a salary of "only" € 2.1 million. Although he earned € 4 million a few years ago, he was forced to settle for less because of his less steep performance in recent years. By the way, Nibali is one of the few cyclists who has been able to win all three major races during his career. A similar amount of pay will go to Ecuadorian Richard Carapaz, the ninth on the list, who exploded into the news with his victory at the Giro d'Italia in 2019. Big names in the road cycling are Alejandro Valverde and Julian Alaphilippe, the former receiving a € 2.2 million salary from the Movistar team.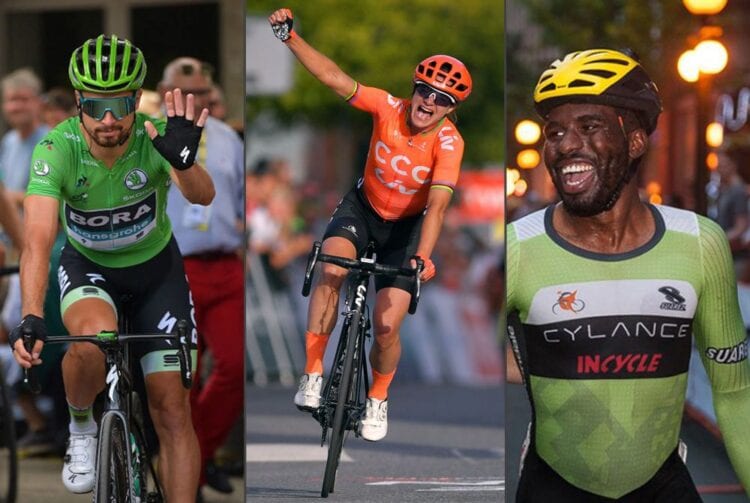 Although he is 39 years old, he can still show very good results. Alaphilippe is one of the current best French cyclists who were able to win more one-day and smaller races in 2019 and has been a cornerstone of the QuickStep team for years. Poland's Michal Kwiatkowski is still outside the top five in terms of salaries, with a salary of € 2.5 million as a member of the Ineos team and the first Polish cyclist to win the World Cup.
And with that, we reached the top five, where there are only the biggest names in this sport, and these are the salaries that approach the dimensions of other sports.
The top highest salaries in 2019
In the fifth place is Fabio Aru, who is the current captain of the UAE team, and although 2019 was not such a good year for him from the perspective of results, there is no doubt that he is one of the biggest riders currently on the field. According to current rumors and unconfirmed news, he will receive 2.6 million euros a year from the Arab team.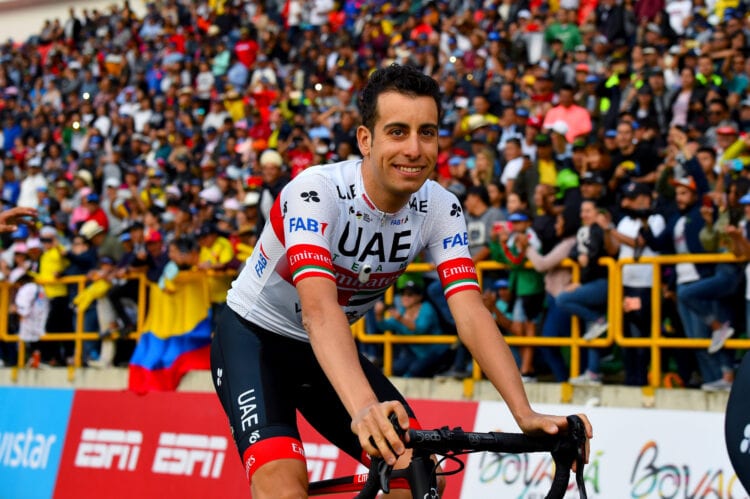 Fourth on the list is young Colombian Egan Bernal, who at the age of 23 became the first rider to win the Tour de France from the American continent without representing the United States' colors. He has had a contract with the Ineos team since 2017, which he has signed for five years, and his current salary is estimated at 2.7 million euros. Still, considering his performance and achievements, it is not ruled out that he will get even higher.
Geraint Thomas from the Ineos team, who, like Bernal, took a huge surprise by winning the biggest race in road cycling, the Tour de France, in 2018, came in third on the imaginary podium of the salary list. He has proven several times since then that he is a really good leader of the Sky team, and so in his case, there is no doubt that he deserves his annual salary of 3.5 million euros.
Undoubtedly, the biggest name in the sport of road cycling right now is Christopher Froome, who is known even to those who barely keep track of cycling events. He is considered a three-time Tour de France winner, and although it is unknown whether he will ever be the same again due to his serious accident in 2019, everyone expects that he will participate in the next Tour de France. He has made a big contribution to the promotion of the sport so far, so if the news is true that he has an annual salary of € 4.5 million, then Froome deserves it.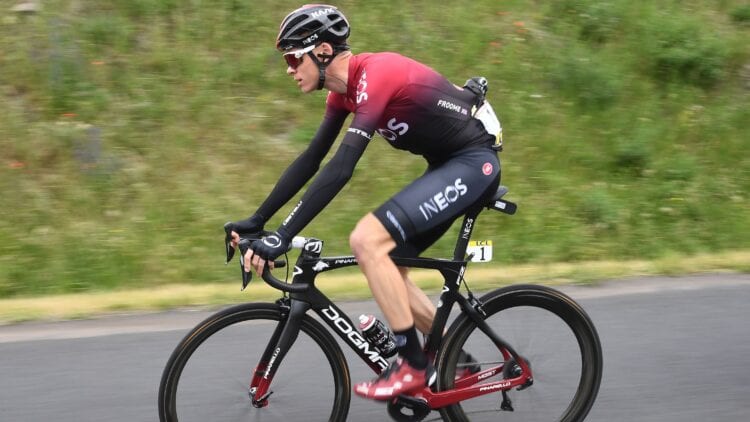 And at the top of the list is the superstar, Peter Sagan, the best-earning rider in road cycling, confirmed by all sources, and experts say he is perhaps the best cyclist in the current peloton. Although he has not been able to regain the world championship title, he continues to win stages in every race he starts in and represents a wide range of cycling techniques. He has great popularity and publicity; his personality itself represents a serious marketing value, no wonder he receives 5.5 million euros a year from the Bora-Hansgrohe team. However, part of this is paid separately by a sponsoring company.
Conclusion
As a conclusion, we can say that very few people in the world of cycling are given high salaries. They have to make serious sacrifices because let's think about it. A professional and well-performing rider competes 80 days a year, spends 220 days away from home, rides at least 10,000 kilometers in various races, and then we didn't even talk about workouts. Advertising value matters a lot, so victories and successes in stages contribute significantly to the increase in salaries, no wonder the most prominent names already receive millions in salaries.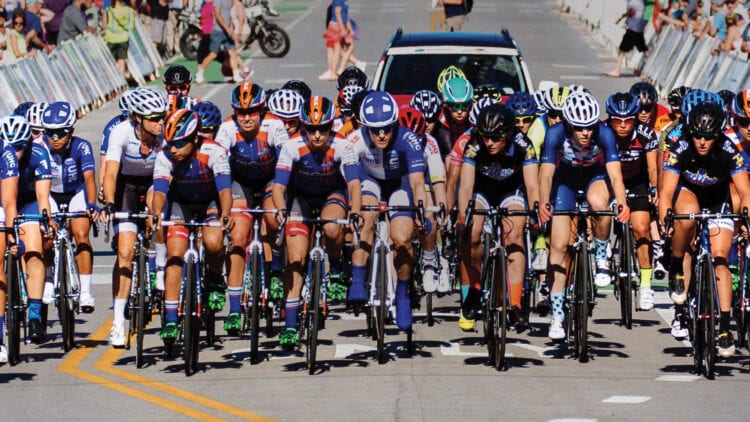 In contrast, the salaries of newcomers to the best teams will not exceed 60-80 thousand euros. And overall, the biggest teams are sure to spend 70-80% of their total budget on salaries, as in these teams, in addition to the star competitors, the helpers are usually really good competitors as well – for example, Bradley Wiggins, who is a star among the helpers, can get a maximum of 500-600 thousand euros a year.
Incidentally, what is very important lately is the history and biological passport of the given competitor, as no sponsor or team wants to connect their name with a doping scandal, so teams usually sit down with the competitors before any contracts, look at their past and achievements in previous competitions. And nowadays, it doesn't matter much that someone pulled in a stage in a single big race, the teams mainly pay attention to the progress and continuous development of young talents. If we look at earning opportunities strictly, then in addition to salaries, bonuses, and rewards for various successes and stage victories are also a serious factor in the income of cyclists.
Still, it can be said that a significant part of the professionals competing in this sport should pay for their expenses, personal needs. Many are even forced to work while participating in cycling races.