Welcome to Hamburg St. Pauli District! From the winding streets of Reeperbahn to modern bars, this district has something for everyone.
It is a place where old meets new, providing visitors with an exciting mix of culture and entertainment. Whether you are looking for historical sites or vibrant nightlife, St Pauli has it all.
You can explore the cobbled roads which have witnessed centuries of history and discover hidden gems in its diverse array of shops and cafes. Or take in the lively atmosphere at some of the established clubs and pubs that offer live music and good food throughout the week.
With so much to see and do, there's no doubt Hamburg St Pauli will provide unforgettable experiences for any traveler!
The Notorious Red Light District: Exploring Reeperbahn
The Reeperbahn is a notorious red light district in the Hamburg St. Pauli district, world-renowned for its vibrant nightlife and adult entertainment. Historically a hotbed of activity since the 19th century, this area has long been considered one of the most interesting parts of Hamburg to explore.
From late-night bars and clubs to unusual restaurants, there is something for everyone in this bustling part of town. Visitors often come here looking for an unforgettable experience – whether they want to socialize or just people watch – as no two nights are ever quite alike on the infamous Reeperbahn.
Not only does it offer unique experiences that can be found elsewhere in Germany, but it also serves as a living example of how modernity and tradition have coexisted side by side throughout history. The energy emanating from this street is palpable; brimming with life day and night, you won't forget your time spent exploring Reeperbahn anytime soon!
A Rich History in Music and Entertainment
Hamburg's St. Pauli district has a rich history in both music and entertainment that dates back centuries.
From the iconic Reeperbahn, where sailors once roamed and singers sang for their supper, to modern bars with state-of-the-art sound systems hosting some of the biggest names in music today, St. Pauli is alive with culture and fun.
Through its many eras of change, Hamburg's beloved district has maintained its musical vibrancy as well as its unique charm – from traditional folk songs to world-renowned jazz bands to the latest EDM hits heard on every corner at all hours of the night. Whether youre looking for a place to catch your favorite artist or just enjoy an evening out listening to local talent, St.
Pauli offers something for everyone – no matter who you are or what kind of music you love!
Unique Shopping Experiences on St. Paulis Main Street
The St. Pauli district of Hamburg is renowned for its bustling nightlife, with the infamous Reeperbahn and its numerous bars being a major drawcard for tourists and locals alike.
However, away from the hustle and bustle of the nightlife scene lies an array of unique shopping experiences on St. Pauli's main street, Hafenstrasse.
From vintage stores to modern boutiques, there are countless hidden gems to be discovered in this part of town. Vintage lovers will revel in exploring some of Hamburg's most iconic secondhand stores alongside more contemporary hipster shops selling clothes sourced from all over Europe.
For those looking for something a bit more offbeat, a stroll down Hafenstrasse will uncover quirky bookstores full of rare finds as well as quaint cafes serving up delicious treats made with local ingredients. For foodies seeking out specialty items, there are plenty of ethnic grocery stores offering exotic spices and hard-to-find produce that can be used to create authentic dishes at home or enjoyed onsite in one of St.
Pauli's many international restaurants. Other notable spots include independent record labels specializing in vinyl releases alongside art spaces showcasing work by local talents – perfect places to pick up unique souvenirs before heading home!
Exploring the Creative Art Scene of Hamburg-St. Pauli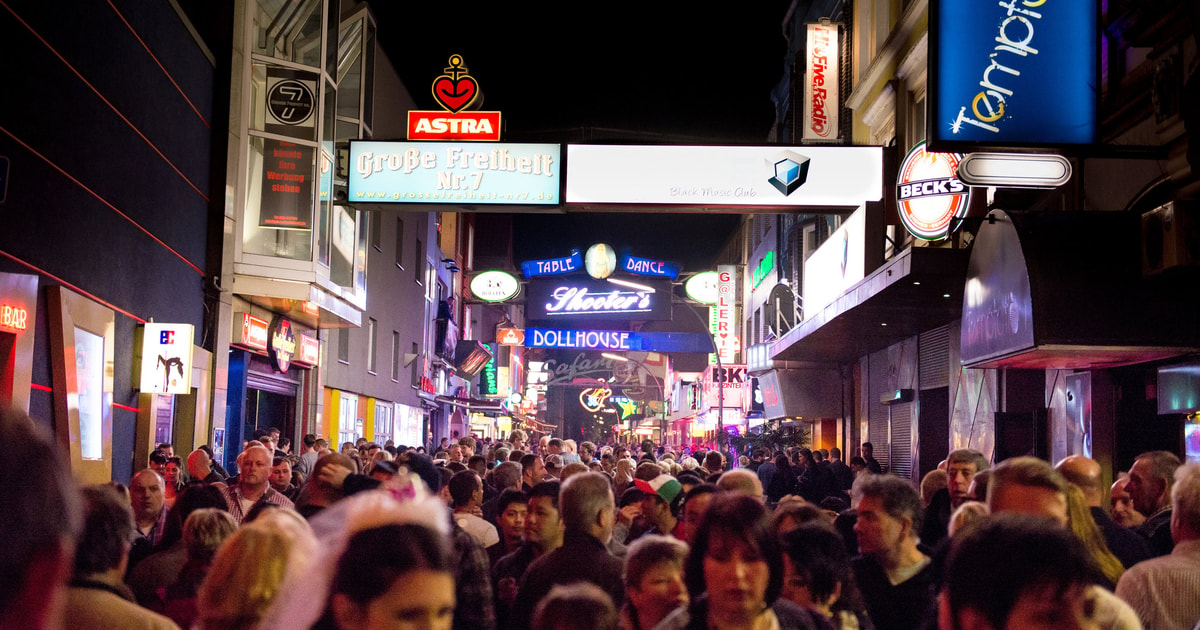 Hamburg-St. Pauli is one of the most vibrant and creative districts in Germany, full of unique sights and experiences.
From its famous Reeperbahn to modern bars, Hamburg-St. Pauli has something for everyone who wants to explore the local art scene.
The area's rich history dates back centuries and plays a major role as an artistic center today; galleries display works from both well-known artists as well as up-and-coming talent while street art lines almost every wall and alleyway you pass through in this city district. It's easy to get lost wandering around here, discovering hidden gems like independent theatres tucked away behind mysterious doors, or finding your way into underground clubs playing the best music around town until sunrise – if you know where to look! When it comes to nightlife, there are plenty of options available ranging from traditional pubs with classic German beer, hip cocktail lounges boasting some of the world's finest spirits, or even bowling alleys that stay open late into the evening – perfect for those looking for a different kind of fun! Whether it be day or night, St.
Pauli always provides something unexpected that will leave lasting memories long after your visit is over. As you can see, Hamburg-St Pauli District offers a lot more than just partying on Reeperbahn – it's also home to an incredibly dynamic creative arts scene waiting just around the corner; No matter what interests you have when exploring this part of town there's sure always be something interesting nearby waiting for discovery!
Enjoying a Range of Nightlife Options from Traditional Pubs to Modern Bars
Hamburg St. Pauli District is a great place to explore the range of nightlife options available, from traditional pubs to modern bars.
Whether youre looking for an old-school experience or something new and exciting, you'll find a venue that suits your needs in this vibrant part of town. From cozy beer gardens tucked away down cobbled streets to chic rooftop bars offering spectacular views of the city skyline, there is something for everyone here.
Traditional pubs offer hearty German fare accompanied by pints of local draft beers while ultra-modern cocktail lounges provide craft concoctions and delicious snacks. Visitors can also find late-night clubs and discotheques where they can dance until dawn with friends old and new.
With its diverse selection of venues, Hamburg St. Pauli District has become well known as one of the hottest spots in Germany for enjoying a night out on the town!
Conclusion
Hamburg St. Pauli District is a must-see destination for travelers, with its iconic Reeperbahn street offering an array of attractions and activities.
From the historic theatres and lively bars to modern art galleries and trendy clubs, there is something for everyone in this vibrant neighborhood. But what truly sets St.
Pauli apart from other places in Hamburg is its ability to cater to every kind of traveler – from those looking for a wild night out on the town to those seeking more refined entertainment options such as Escort München services or even sightseeing tours around some of the area's most famous landmarks – you can find it all at St. Pauli!