The world of online casinos is ever-evolving, offering players more and more diverse gaming experiences. One of the biggest innovations in recent years has been the rise of live dealer games.
Thanks to advancements in technology, players can now enjoy a realistic casino experience from the comfort of their own homes. Live dealer games offer an immersive and engaging way for players to get involved with some classic casino favorites like blackjack, roulette, baccarat, and poker.
Not only do they provide an exciting atmosphere but also allow for social interaction via chat features that create a unique community feeling between all participants. With live dealers dealing cards or spinning wheels right before your eyes, it's easy to see why these interactive games have become so popular among gamers worldwide.
The Technology Behind Live Dealer Casino Games
The technology behind live dealer casino games has allowed online casinos to offer a more realistic and immersive gaming experience than ever before. With these games, players can interact with real dealers in real-time, via webcam, while playing classics such as Blackjack or Roulette. The technology used for this is state-of-the-art streaming video and audio that uses advanced algorithms to ensure high-definition visuals and crystal-clear sound quality.
This includes sophisticated software that enables players to view the cards being dealt and other game elements. In addition to providing an engaging visual experience, the technology also offers a range of interactive features such as chat boxes so players can communicate directly with each other; betting options for side bets; automatic card shuffling machines; and even virtual reality experiences for those who want something extra special! All of these features ensure an excitingly unique gaming session every time.
Live dealer casino games are revolutionizing how we play online — offering the closest thing you'll get to a brick-and-mortar casino without having to leave your home! With their cutting-edge technology, they have become one of the most popular ways in which people gamble online today.
Popular Types of Live Dealer Games
When it comes to live dealer games, there are several popular options available in online casinos today. The most common type of game is blackjack, which involves a player competing against the house (dealer) to get closer to 21 without going over.
Roulette is another classic casino game where players place bets on numbers within a spinning wheel and wait for the ball to land to determine who wins. Baccarat is also becoming increasingly popular; this card game rewards those who bet correctly on whether either the banker or the player will win each round.
For an even more immersive experience, many online casinos offer variations such as Infinite Blackjack, Lightning Roulette, and Dream Catcher Wheel – all offering unique features that create a thrilling gaming experience for players.
Advantages and Disadvantages of Live Game Play
Live dealer games have become increasingly popular in online casinos due to their superior quality and immersive experience. While playing these live games can offer many advantages, some drawbacks should be considered before taking part.
Advantages of Live Game Play: One of the main benefits of playing a game with a real-life dealer is the social aspect it provides. Players can interact directly with dealers as well as other players through chat features, which makes for an incredibly engaging experience compared to traditional virtual casino games.
Additionally, live dealer games are typically hosted by professionally trained staff who know how to run the game properly and answer any questions you may have quickly and efficiently. Finally, since the outcome of most live casino games is determined through video streaming technology rather than random number generators (RNGs), players can rest assured knowing that they will get fair results every time they play. Disadvantages of Live Game Play: The main downside associated with live dealer gaming is its reliance on internet connections, which means that if your connection isn't strong enough or stable enough then you could suffer from lag or even disconnection during gameplay.
Furthermore, as these types of games require more bandwidth than regular slots or table games do; this could lead to higher data usage costs for those without unlimited plans – something worth keeping in mind when considering whether or not to give them a try! Lastly, although all reputable online casinos take measures such as encrypting data streams and using secure payment methods; it's still important to ensure that youre gambling at a safe site so you don't risk falling victim to fraudsters operating illegally within the industry.
Conclusion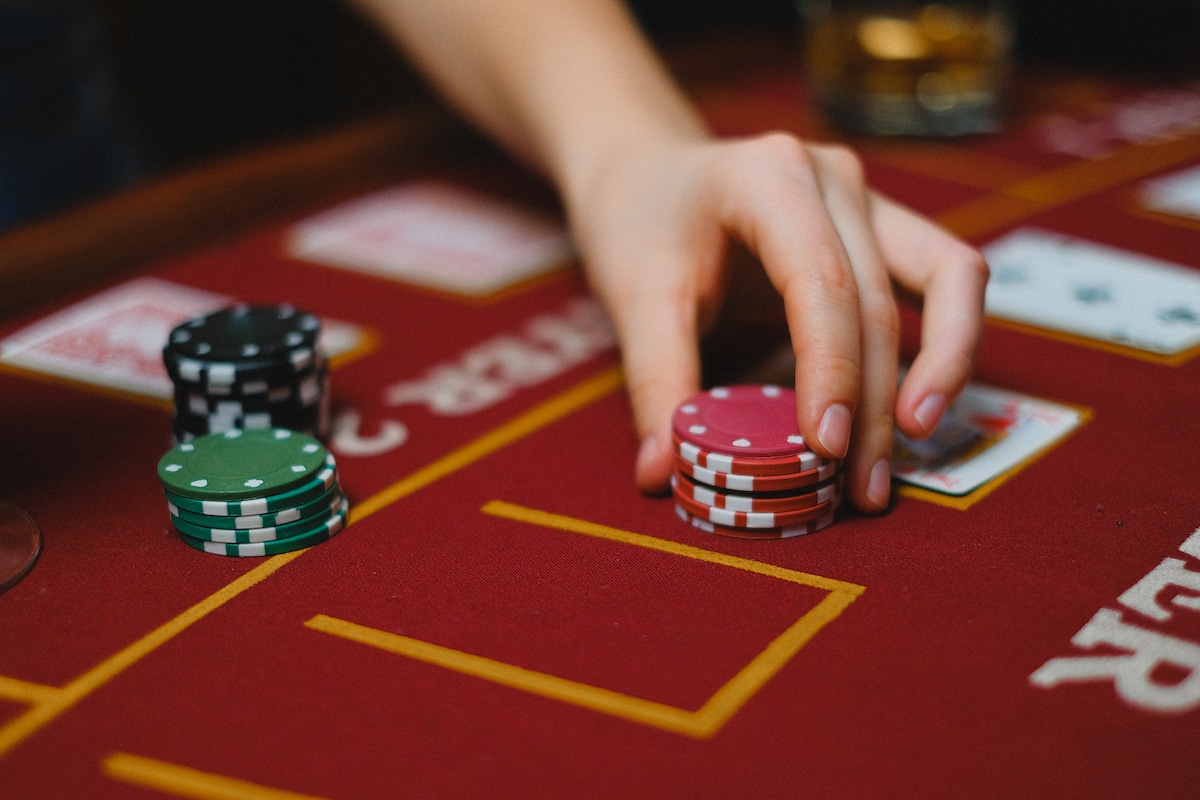 Online casinos have seen a huge rise in the popularity of live dealer games over recent years. This can be attributed to the fact that these games offer an immersive experience, much like playing in a real-life casino.
Live dealer games are also becoming increasingly popular due to their convenience, as players don't need to leave home to play them. Moreover, online casinos often provide no deposit bonuses for players who try out live dealer games, which makes them even more attractive and accessible. Overall, it's clear that the future of gambling lies with live dealer games – and online casinos are making sure they keep up with this trend by offering more incentives for people to join in on the fun!