Running an ecommerce business requires you to make some big decisions. One of them is whether it makes sense to outsource the services of a digital marketing agency for e-commerce like Digitawise or to constitute an in-house team. If you have been thinking about hiring a digital agency to help you market your company, but you are not just sure about where to start or whether it makes sense, be glad that you are reading this.
Indeed, this isn't an easy decision, especially if you're a bulk of your operational budget is already taken up by other day-to-day expenses that are associated with running a business. Here's why hiring a digital agency rather than an in-house team, is worth every penny you'll spend.

Skill Diversification
Generally, e-commerce professionals like you and those who work at your company possess limited skills sets. To see your business thrive, you may have employed different e-commerce experts to undertake specific roles. If you are considering adding a digital marketer to the in-house team, you should think twice. Digital marketing for e-commerce is just too complex to have one person doing it.
By hiring an in-house digital marketing expert, you will expect him/her to do a great job when spearheading your PPC marketing efforts, for instance. However, the employee's skills-set will be out of pace if PPC isn't panning out, or if your competitors choose to attain excellent results by leveraging content marketing.
By outsourcing the services of a digital agency for e-commerce, you will bring on board a diversified skills set. Your in-house employees may find it difficult to diversify their digital marketing efforts, but the same can't be said of an agency. Rather than getting stuck in one digital marketing channel that may not be delivering the desired results, it would help if you considered bringing a marketing agency on board.
Predictability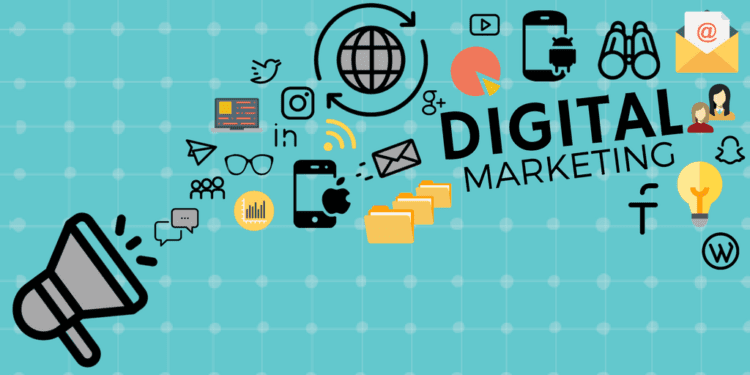 Most digital marketing professionals are creative individuals who can design and manage brilliant digital campaigns. However, this creativity also tends to cause an aversion to boredom. Great online marketers always expect to encounter new, challenging projects every day. Imagine an in-house digital marketing expert who spends every day of looking at the same keywords while leading a campaign. Indeed, it is possible, but boredom is likely to creep in.
It takes a lot of money and time to acquire and train a new marketer to suit your company's needs. However, they are likely to leave if they keep performing the same roles every day because their creative juices won't be flowing as they expect. Digital marketers employed at an agency work with various businesses within the e-commerce sphere. They bring in new and fresh ideas that can be of great help to you.
Besides, multiple people with different skill sets will work on your digital marketing campaign when you opt to hire an agency. This goes a long way in ensuring the success of your digital marketing campaigns.
Partner Perks
Often, e-commerce businesses allocate relatively low budgets to their digital marketing campaigns. This means that whatever you spend on an online advertising platform may not be enough to merit the platform's attention. For instance, spending $200,000 annually on AdWords may seem like a big deal to you, but it isn't even a minor blip on Google's radar. This might sound harsh to you, but a few hundred grand isn't a big deal to most advertising platforms.
However, working with a digital marketing agency for e-commerce helps you make the most of your advertising spend when using platforms such as AdWords, Facebook, Twitter, and BingAds. Typically, agencies manage large amounts of ad budgets on behalf of clients. Therefore, they work hard to ensure that those clients get the best results possible.
Agencies get exclusive perks from ad platforms, which are not available to individual advertisers, such as the in-house digital marketing team that you might be thinking of hiring. Often, these perks are passed along to the e-commerce businesses that the agencies work with. For instance, you are assured of faster customer support and access to ad programs that boost your campaign. Such perks make it worthwhile to hire a digital marketing company.
Maintaining Focus on Your Business
There's so much that you are supposed to do on a daily basis while running an e-commerce company. If your attention gets diverted, your business will suffer. One of the things that can divert your attention is managing a digital marketing campaign on your own. In this case, you will have to worry about hiring in-house marketers, and bringing them up to speed with your company's digital marketing goals. This requires a lot of time and effort.
Having a digital marketing agency for e-commerce as your partner makes things easier for you. It frees you up and allows you to focus on other essential aspects of your business, such as growth. Agencies employ experts who know what should be done to drive your company's growth via digital marketing. By working with an agency, you'll have peace of mind knowing too well that your digital marketing campaigns are being spearheaded by a reliable and experienced team of experts.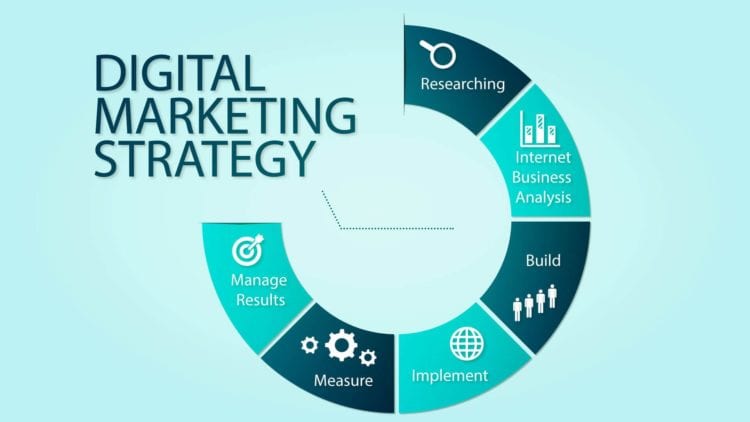 An Agency Helps You Gain Objectivity
Your e-commerce company is your baby since you definitely have a sentimental attachment to it, and you make all the major decisions to ensure that it runs smoothly. Nonetheless, this often makes it challenging to step back for a moment and look at aspects such as digital marketing from an outsider's point of view. When you work with a digital agency, you will garner insights about your business from an objective point of view.
Indeed, it's difficult to let go of the reins and allow an outsider to do what he/she thinks is best for your company. However, this is one of the best decisions that you can ever make. An expert will look at your marketing needs and the efforts that you are putting in place from a new, independent, and objective point of view. This goes a long way in helping you gain objectivity as far as running the business is concerned.