The Internet has become a staple these days. We have become so dependent on it that surviving without it even for a while makes us anxious, probably because we have become addicted to social media so much. Addiction aside, we do have become dependent for our daily tasks as well. Whether you are at work or at home, there is an infinite number of activities that require the use of the internet.
So, you have a great plan at home with high-speed internet, but what about when you step outside and your cellular data starts acting up?  In this time of need, hotspots come in real handy. They let you access the internet and that too for free so you can save up on your mobile data plan.
Let us discuss these hotspots in further detail so we can answer all your what's, hows and wheres.
What are Wi-Fi Hotspots?
Hotspots are our saviors in times of need when cellular data is not performing up to the mark or if we are worried about consuming it all. They are internet access points, which are mostly accessible by the public.
Basically, it is similar to any other wireless connection. Most of the hotspots require you to enter the access credentials in a browser before you can start using the service, but some are available for immediate use without entering any access details.
Types of Hotspots
Paid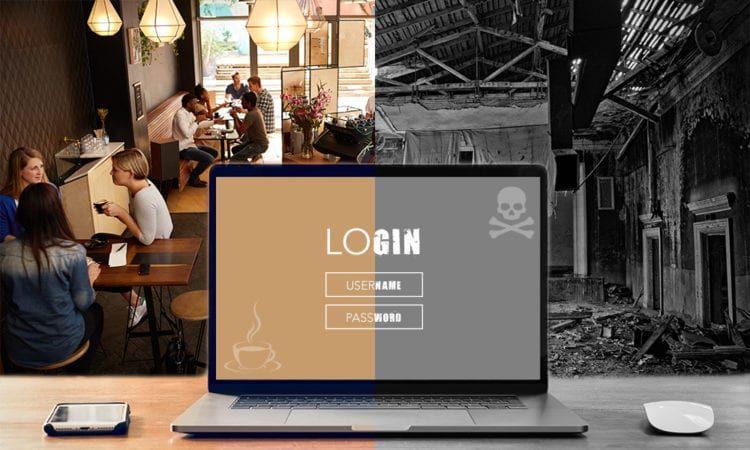 There are many places all over the country where you might have to pay in order to get access to a hotspot. The most common places that come to mind are flights and hotels. Prices may be exorbitantly high, but if you need to go online urgently it is the only option you have over there.
Free
The best form of hotspot would definitely be a free hotspot. They are spread all over the country in malls, restaurants, and many other public places that you could imagine. You may have to enter an email address at times to access them though.
Portable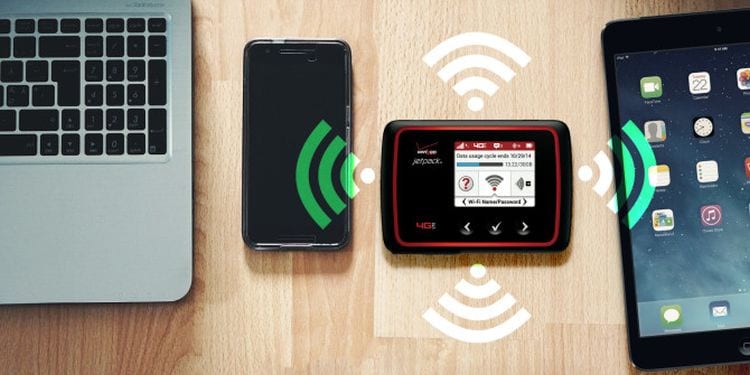 If all else fails and you just cannot find a hotspot near you, then you can always rely on your portable hotspots and cell phone hotspots. There are devices out there that you can carry around in your pocket and stay connected all day long.
How to Find a Wi-Fi Hotspot
There are many different ways you can find a Wi-Fi hotspot near you. Some of them include:
Mobile App
There are a lot of pretty amazing mobile apps out there that can help you locate a Wi-Fi hotspot near you including WiFi Map, and Wefi. You could search for hotspots near you on a map displayed on these apps.
Visit a Café near You
You can always go into a local café or a coffee shop to get access to an internet hotspot since most of them are offering them nowadays. There is hardly a restaurant or café out there that doesn't offer free hotspot service anymore.
ISP Hotspots
It is becoming very common for ISPs (Internet Service Providers) to offer internet Wi-Fi hotspots in public places throughout the country. Many of the major providers include Spectrum, Cox, and Xfinity among others.
All you have to do to connect to these hotspots is enter your account credentials and you will be able to go online.
Create Your Own
One more thing you could do to get a hotspot is make one of your own. Your smartphone has the ability to create a hotspot of its own. Simply connect your tablet or your laptop to your smartphone's hotspot and you are good to go.
Wi-Fi Finding Apps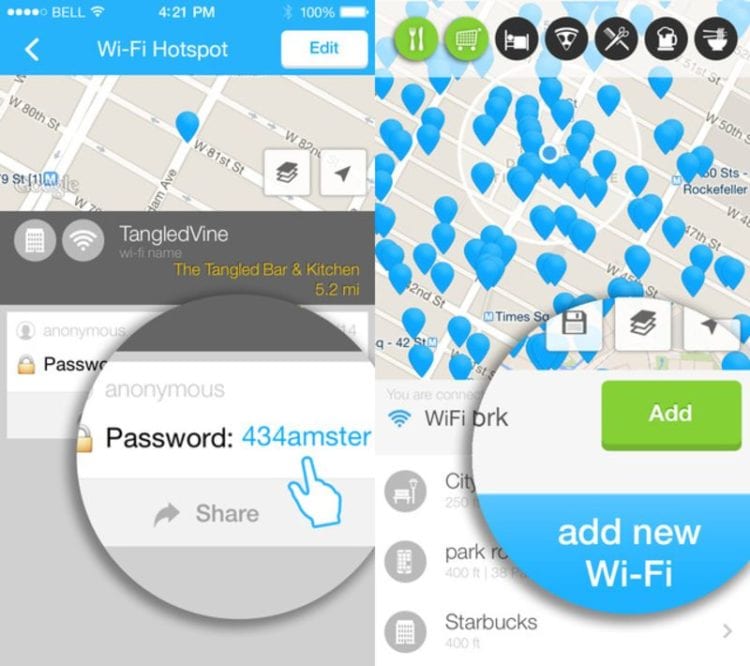 In case you are wondering about which apps can help you find a Wi-Fi hotspot near you, check out some of the exceptional apps below.
Wi-Fi Map
Wi-Fi Map is a great app you could try that is available on Android and iOS both. You can choose from a collection of over 100 million Wi-Fi hotspots all over the globe. You can even access a list of passwords that let you access the protected hotspots out there. Just in case there are no or poor signals, you can also use it in the offline mode.
Wefi
Wefi is another great option for you to help you locate a hotspot near you. It has a plethora of hotspots for you to choose from and all of them are conveniently laid out on a map. Get hold of this app and find out why millions all over love to use it.
WiFi-Space
This one is a web app that lets you locate a hotspot near you. The easy to understand map lays out all the hotspots near you in a color-coded format. You also have the option to search for hotspots by city.
Stay Connected All the Time
With hotspots you can always stay connected on the go. Now you do not need to worry about missing important updates from the office or your social media pages.