Everyone says that finding a gift for newly wedded couples is one of the hardest things to do. They are just starting their life together, and if you want to surprise them with a present, you need to think about them both. Finding something that will fit both of their styles may be a hard task, but we are here to help you choose the right gift.
One thing you can never go wrong with the home décor items. There are so many different types, so whatever your budget is, you can find something that will make your friends happy. If you are not sure what the couple will like, check this list out and choose the best present for them.
Ivory Bone Box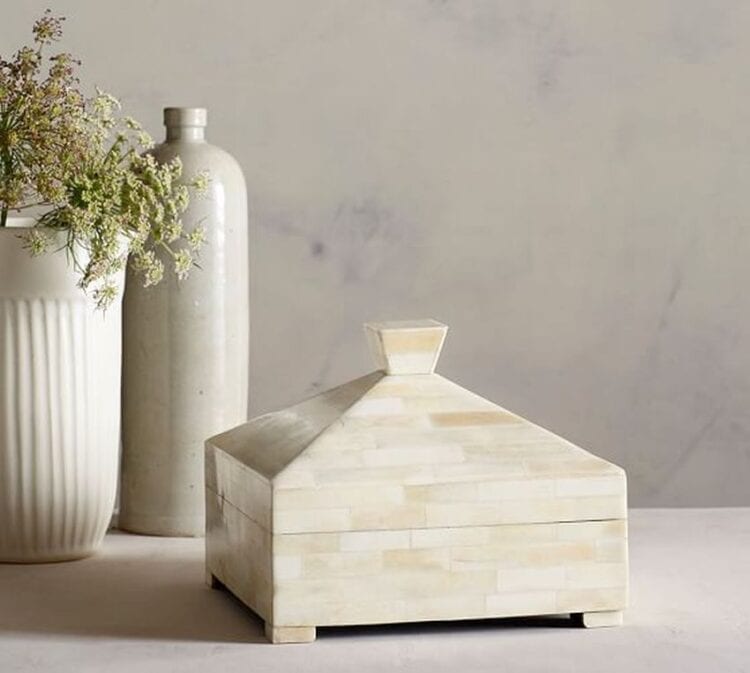 This gift is for people who know how to appreciate luxury items. You can find the box in different sizes and it is made from ivory bone. It is a beautiful present you can give to your friends and they can use it to store different things.
The price of these boxes is about $500, but users say that it is definitely worth the money. The design is magnificent and the finishing touches are close to perfect. The box is durable and it won't wear in time. Just make sure that your friends know how to clean and maintain it. It should be kept away from water and direct sunlight.
In case you don't want to spend that much money on this box, but you still want to get something that resembles ivory bone, you can find similar products made of other materials that are a lot cheaper.
Decanter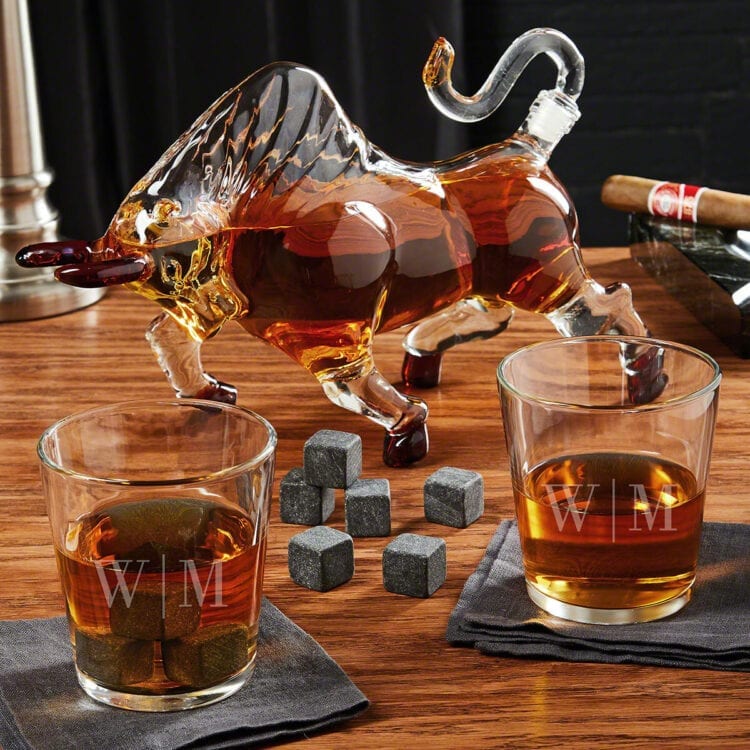 No matter what your budget is, you can find a great decanter for the newly wedded couples. These decanters come in different shapes and sizes and you can also choose the material they are made of.
The most popular one nowadays is glass combined with stainless steel. You can also choose gold-coated items and get your friends a set of decanters with different sizes. These items will help the couple when they are hosting parties and when they have guests to entertain. It is not just a beautiful item, it's practical as well. The prices vary between $50 and more than a few hundred dollars depending on the size and materials used.
Glasses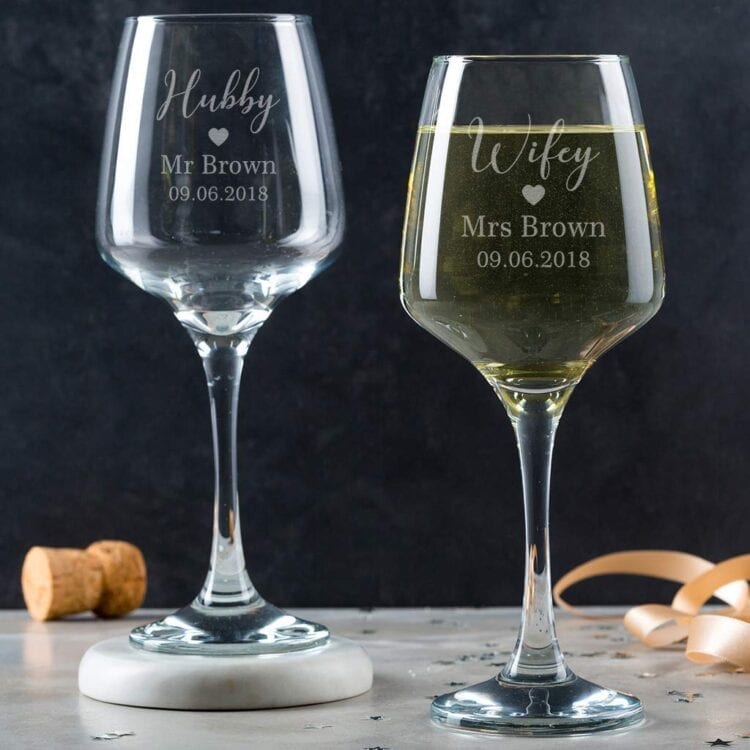 This is probably the most practical gift you can give people who just got married. They are probably overwhelmed with buying new things, and a nice set of glasses is always welcomed.
With these items, you can be as creative as you want. You can even get them a few that are not made to drink from, but they can be used only as décor. There are a lot of different types, sizes, and designs for glasses, so make sure you choose a set that your friends or family members will love.
You can even choose something that is made from colored glass, or if you want, you can choose different materials. If you plan on getting glasses that will only be used as decoration, then you can choose other materials like stainless steel, wood, or even rope or yarn.
Inspiring Art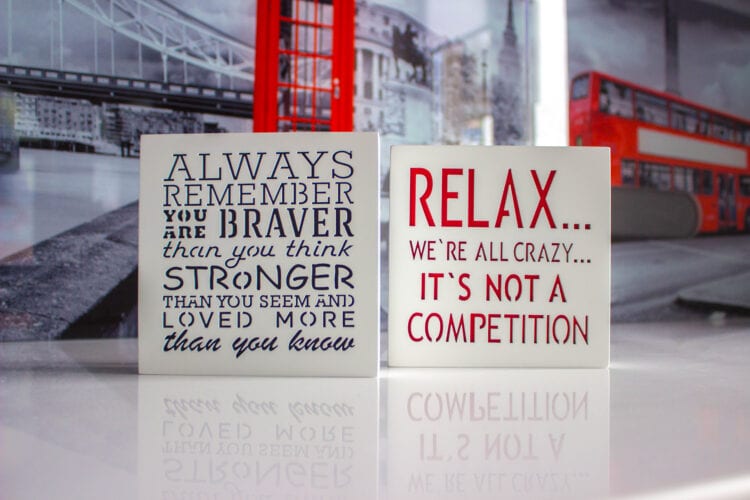 This is something that every person can use and these art pieces will make the house feel like a home. If you are interested in getting a decorative plaque that you can give your friends, coworkers, or family members, you can visit here. This type of art comes in various sizes and you can either choose what you want to be written on it, or you can find one that already has a unique inspirational quote.
You can wish the newlyweds health, happiness, love, or anything else that you want them to have in their life together. It is an extremely thoughtful gift, plus you won't have to spend a lot of money to show your appreciation.
Personalized cutting board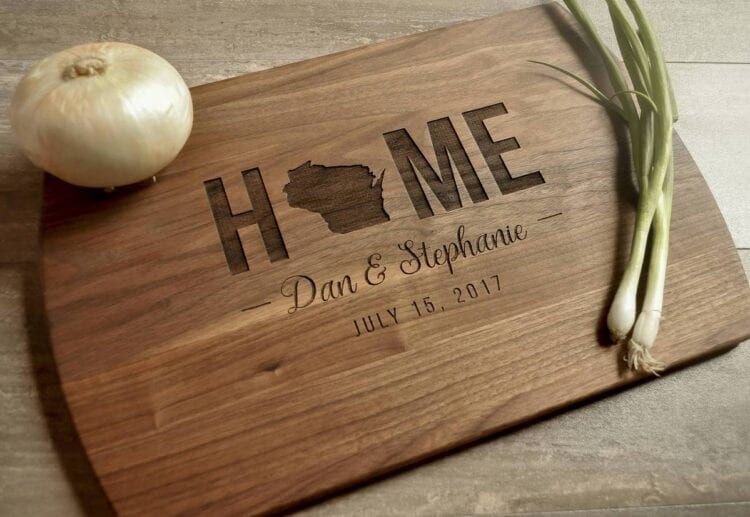 If your friends love to cook together, then you might want to get them a cutting board. This may sound too simple, but you should know that you can make it personalized and one of a kind.
There are a lot of different boards you can find on the market, made from different materials. The bamboo ones are recommended and they will last a lot more than any other type of board. They are hard to damage and they have a long life. These cutting boards won't get damaged when you use them and there won't be any cuts from even the sharpest knives.
You can put the names of the newlyweds on it, or you can have their initials engraved. If you want to get even more creative, you can put a picture of their wedding day, or you can get a personalized quote on the board. Be as creative as you want and your friends will love your present.
Bookends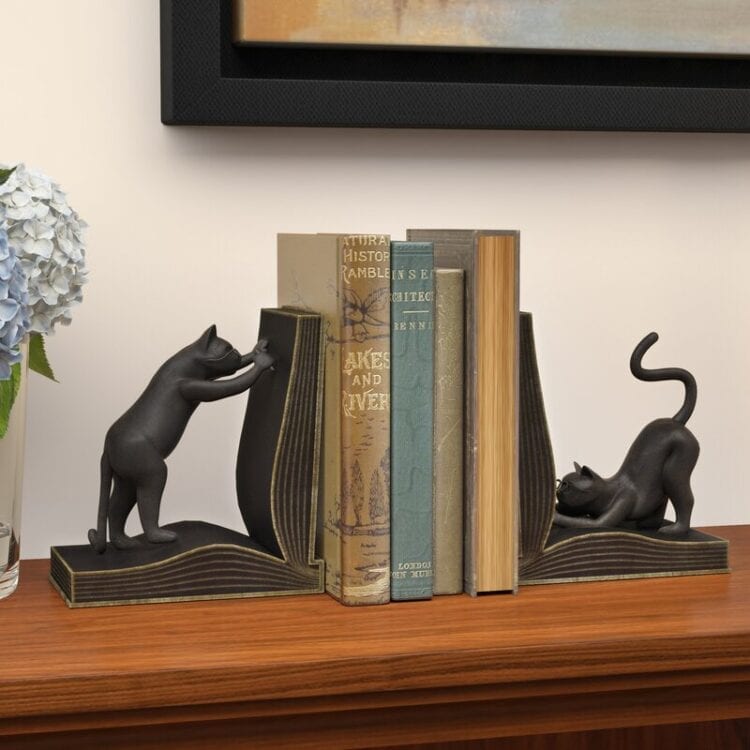 Who does not love bookends? They are the perfect addition to every shelve and they look adorable. You can find many different types of bookends on the market, and if your friends are fans of Marvel or DC, you can even find some cool-looking Avengers or Batman products. They are durable, lightweight and your friends will be thrilled when they see them.
When it comes to price range, it all depends on the material and the type of the product. You can find some as cheap as $20 and the bigger and better-made ones may cost you a few hundred dollars. If you want to go with something more luxurious, you can buy them some jewel-toned agate ones that will make the whole place look more luxurious.
You should know that it is the thought that counts, so no matter what your budget is, as long as you get something the newly wedded couple will like, you should not worry about the price. You can choose a ceramic candle or even an herb plant collection. One thing you should remember is that almost all presents can be customized and you can choose different engravements, shapes, and colors. So, talk to the seller and ask them about the options you have before you swipe your credit card.