Every tow trucking company will charge depending on many variables such as how urgent you need towing care. Some companies will take advantage of your situation especially if they are one of the few that are available during that time.
This is why it is crucial to get estimates from at least 3-5 towing companies regardless of your car situation, however if you are in poor physical condition this is a different situation.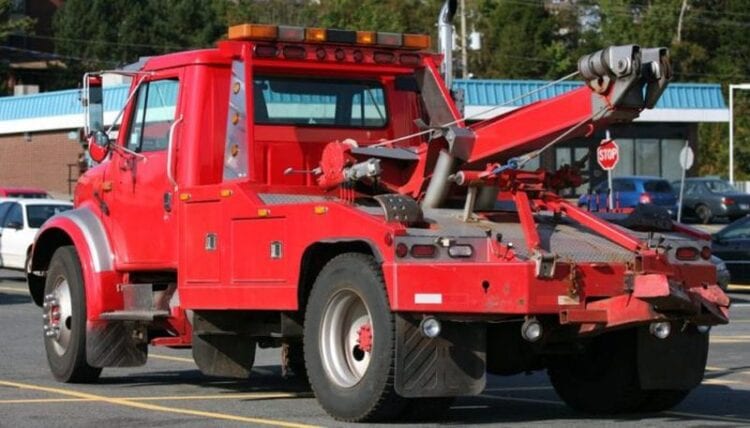 A towing company will generally charge based on mileage, time of day, size of vehicle and condition of the vehicle. If you require towing in the middle of the night, they can get away with a higher premium, and if your car's wheels are totalled, this will require a flatbed tow truck versus a traditional one costing you more.
Today we are going to look at each of these factors in greater detail to help you understand how much a towing experience will cost you in total if you are in a situation where you require one.
If you would like to see an example or a reliable towing company, and want to learn more visit blueangelstowing.com.
Now let's continue…
Reason for towing
Now before we begin, let's look at the reasons for you requesting a tow truck.
If you are in situation where your battery has died, your car is stuck in a snowstorm, your tire has popped, you get into a car accident that is unsafe for you to further drive your vehicle, need fuel recovery, lost your keys and need to bring your vehicle home, need to take your car straight to a auto repair shop, or even to just start your vehicle without actually towing it.
Another reason for towing is to take a vehicle off your property that isn't supposed to be there, and bring it to a tow truck parking lot.
If you have low fuel or battery, paying for a tow truck to provide you fuel and battery charge to give you enough boost to bring it safely to your home might be a better solution than paying for the whole tow truck ride.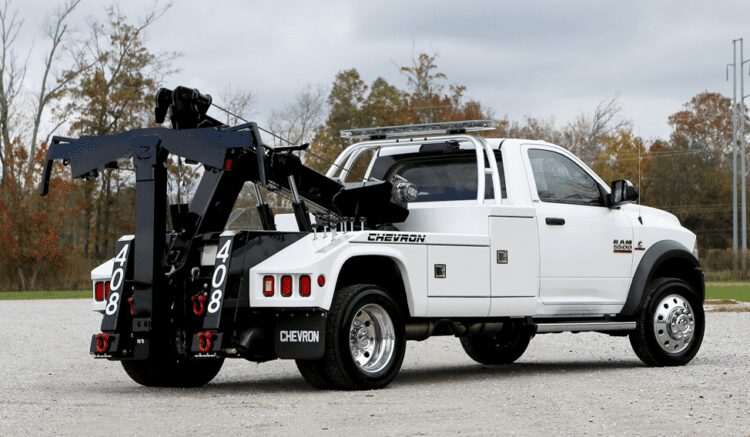 Common Services:
Fuel Recovery

If you are low on gas, forgot your credit card, and thought you would make it to the gas station in time but didn't, this is where a towing truck can come in handy. Call a tow truck to deliver fuel at your location to fill up your gas, and pay the premium.
Typical Cost: $1.45 – $1.66 per litre
Automotive Locksmith

Losing your keys or misplacing them at home is a nightmare. If you are stuck somewhere and need help getting into your vehicle let your towing company know over the phone your vehicle type, and see if they can help you get back into your vehicle, otherwise you will have to tow it back to your home location.
Typical Cost: $65 – $110 per session
Flat Tire Repair

Sometimes we drive and hit a pothole or something sharp that pops our tire. If you have a spare one in the trunk but need help installing it, a tow truck can help you with this.
Typical Cost: $80 – $125 for every 5 to 10 km
Jump Starter Help

Sometimes your car just shuts off in the middle of the road due to a winter storm, or it simply won't start. Call a towing company and they can jump start your vehicle so you can get home safely.
Typical Cost: $50 – $90 per session
Flatbed Towing

If you have encountered a vehicle accident that has totaled your car, you will need to request a flatbed towing vehicle and not a general one.
Typical Cost: $100 – $150 depending on the vehicle size and incident
Emergency Towing

Being stuck in a ditch or you are in the middle of a highway and you can't move your car. This requires emergency towing as the situation could escalate if not solved.
Typical Cost: $100 – $200 is charged at a premium rate
Roadside Assistance

Stuck on the side of the road due to any of the above situations, this will be required to safely tow your vehicle or use the necessary tools to get your car to start running again.
Typical Cost: $50 – $150 per session
Travel Mileage
Mileage is where towing companies make a large sum of their money, and will typically charge you at a flat rate for the first X kilometers and adding $4.00-$5.00 for every added km after that.
Your mileage price will incorporate how far the tow truck has to drive to the physical location, the time it takes to drop your vehicle off to their parking lot, auto repair shop or your home. The time of day and the time it takes to connect your vehicle to the tow truck also plays into consideration.
Here are some examples of the rates of different types of towing rates:
General Rate: $80 – $110
Flatbed Rate: $100 – $250
Mileage Rate: $3 – $5
Large Vehicle Size Rate: $5 – $25
Vehicle Type Rate: $10 – $30
Time-of-Day Rate: $50 – $100
Vehicle Condition Rate: $25 – $50
Time-of-Day
When you are looking to get your vehicle towed or need help with repairing your car, is it during rush hour, weekend or weekday, or even night time when everyone's sleeping? All of these will play a role in determining the rate at which you are charged. Of course during rush hour a tow truck will take much longer to reach your location and will come at a higher cost. If it's during the night you will pay a premium as this might be outside of working hours.
Vehicle Type & Size
The size of your vehicle is a big factor because it will determine what type of towing truck is required, how much weight it adds onto a tow truck and how that affects the time it takes to get to your location.
A motorcycle will be the cheapest charge, versus a sedan and a large SUV will typically require an additional cost to your overall payment. Although there isn't much you can do in this situation, communicating this to your towing company is crucial.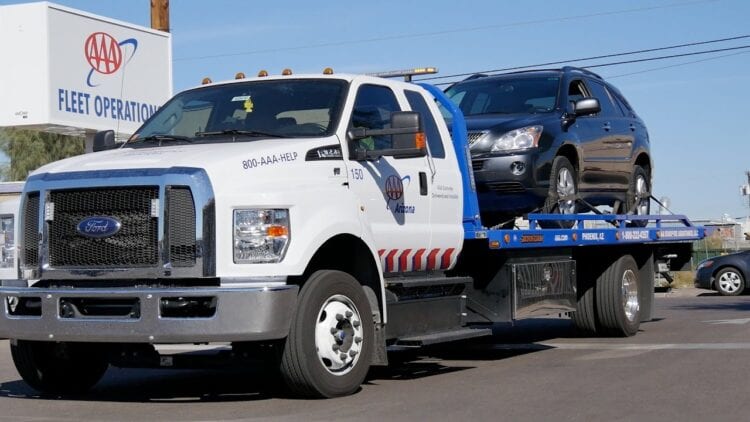 Conclusion
Towing your vehicle is the last thing we want planned in our schedule, but sometimes things happen if we are careless on the road, if we didn't come prepared with the right tools, or if you are facing the consequences of someone else's negligent actions.
Always come prepared, whether it's keeping a spare tire or always ensuring your gas is filled up before you start commuting.