When it comes to interior design, bedroom mirrors are nothing new. However, many people wonder whether this is a true need – or just a design stamp. We can't claim that we don't need mirrors in the bedroom – but it is certainly very important to think about their size and where we will place them. Therefore, in our guide for 2023, find out where it is best to place them – and how tall should a bedroom mirror be.
The Mirror Represents The Bedroom Energy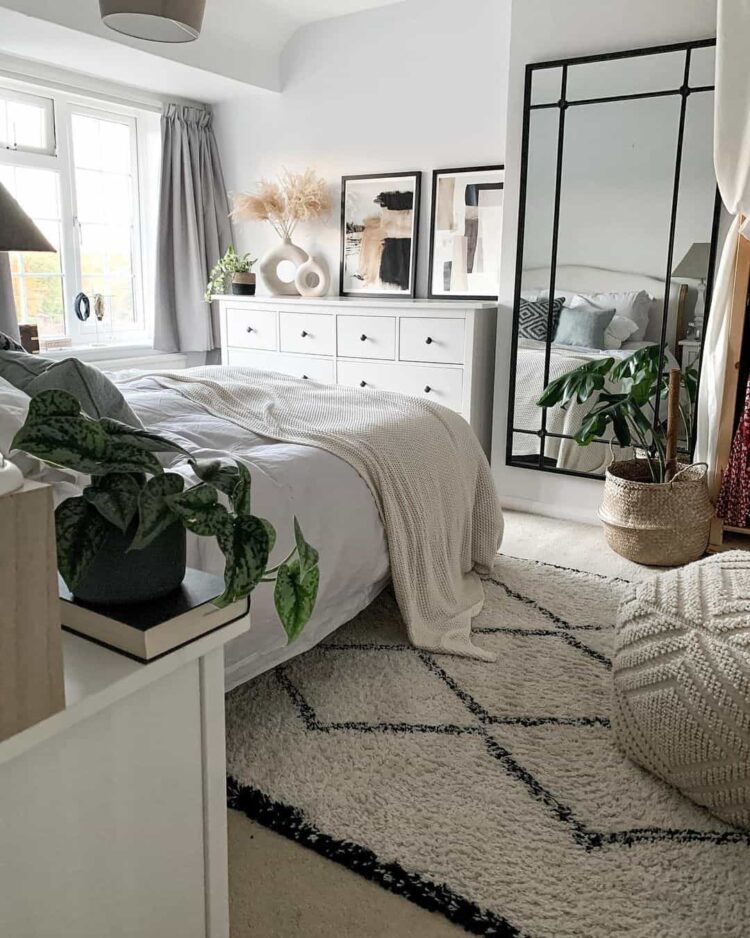 When we're arranging the interior of our home – one of the rooms that we pay attention to is the bedroom. Although we spend time in it mostly at night, the essence is that this room should be arranged so that it relaxes us – and gives us the comfort and rest we need. Also, we want the design of the entire room to be tailored to our needs. Therefore, the bedroom is almost unthinkable without some details that make life more comfortable. One of such details is the mirror. Of course, the bedroom as a room in which we relax should fulfill its purpose – and many people will agree that the mirror fits perfectly into this requirement. However, some interior designers as well as experts in Feng Shui – believe that it DOES MATTER where you will place the mirror – as well as what size mirror you choose for the bedroom. Quite simply, some consider it very important for the "energy" of this room. So, let's take a look at what you should take into account when it comes to the size of the mirrors for your bedroom.
How To Choose The Right Mirror For Your Bedroom?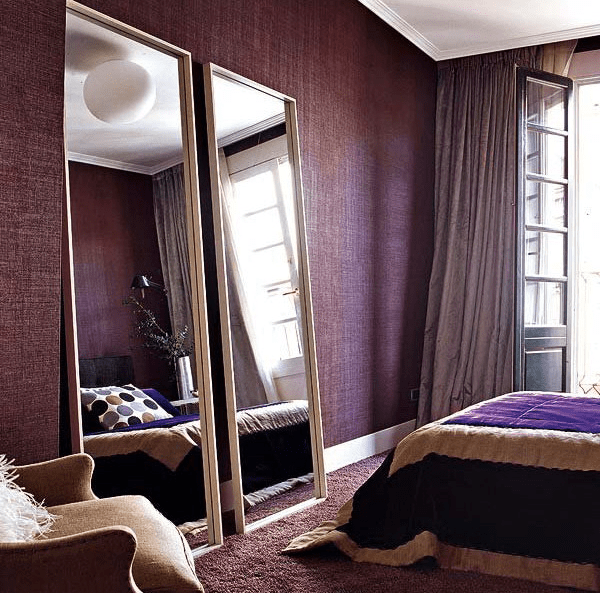 First of all, we must keep in mind that the mirror is both a practical and a decorative accessory. The mirror has the power to perfectly illuminate and optically enlarge the interior of the room. For the bedroom, people most often choose mirrors that stand in an effective frame. This is a very common choice – especially when your bedroom also plays the role of a wardrobe. In many bedrooms, mirror wall galleries are increasingly replacing traditional wall decor. You can also opt for standing mirrors that are back in fashion. Of course, it is important to choose a mirror that will fulfill its purpose and at the same time be a beautiful decorative detail in the room.
What If You Can't Find What You're Looking For?
Of course, sometimes it happens that we fail to find and buy a mirror that would fit into our desired space. In that case, don't despair. For example, if you want to have a tall bedroom mirror, but you have not been able to find and buy what you wanted – you can always turn to professionals who deal with production. Moreover, you can click here and find out more about some manufacturers who already have their designers and see what they can offer. Or you can find those who can make a mirror according to your idea – which will be exactly what you were looking for. This way, you can fit all the elements, functionality, design, and size of the mirror.
How Tall Mirror Should You Get For Your Bedroom?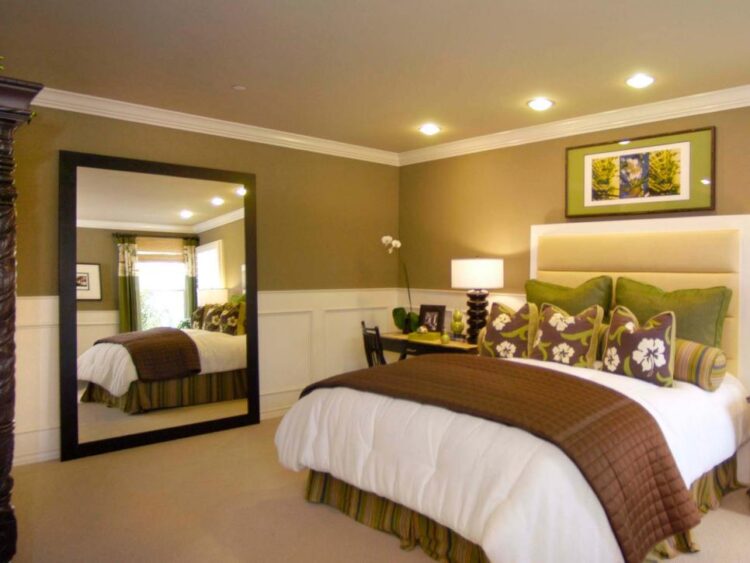 This question depends primarily on the fact that you need a mirror. Large mirrors in the bedroom are often placed as sliding wardrobe doors. This trick is most often resorted to by people who do not have a walk-in closet and therefore keep their wardrobe inside their bedroom. In order not to make everything look crowded – a good design solution is that instead of sliding doors, you have large mirrors in your wardrobe. This is practical for several reasons. First of all, after choosing a clothing combination, you can immediately see your appearance in full figure – and on the other hand, these larger mirrors will visually expand your space. For this reason, many people choose floor or ceiling mirrors. These are certainly larger mirrors. Some recommendations of designers and experts say that in these cases, the reflective surface of the mirror should not be less than 170cm. This is what designers call the optimal visual effect. The room will look far bigger and brighter than it is.
What Can Be A Good Choice Of Mirror For The Bedroom
●     Mirrors Leaning Against The Wall
When it comes to wall-mounted mirrors – try to choose particularly slender and tall ones. You can even try larger ones that can look very sophisticated. It is only important that they do not reflect parts of the room that we do not want to expose too much. When it comes to wall mirrors for the bedroom, some basic rules should be followed. First of all, the reflective surface itself should not be less than half a meter – because then the mirror will have no practical, but only a decorative function. Also, if you are a fan of large wall mirrors, that doesn't mean that you should exaggerate. If the range of the reflecting surface is more than two meters, it will significantly disrupt the perception of space in the room – and give the opposite effect than expected.
●     Freestanding Mirrors
If we want to use the decorative qualities of mirrors in an interesting way – it is worth paying attention to standing mirrors or those that can lean against the wall. The great advantage of these mirrors is that you do not have to drill anything during their installation. Standing mirrors with support will be a great choice for both small and large rooms. It is best to organize them so that the window is reflected in them – especially when you need to better illuminate the interior. A standing mirror will also be useful every day. Since such mirrors are usually placed at an angle, they reflect more – so even quite tall people will be able to fully see themselves. That is why mirrors of this type are so popular in bedrooms.
●     Tremo Mirror – Classic In Interiors
A high-standing mirror that extends even from floor to ceiling, and is usually supported on a small console – is often called a TREMO mirror. This is a classic style model, usually with a frame made of elegant, dark wood. In the former palaces, such mirrors are eagerly displayed in representative chambers. The golden frame has always been a sign of luxury. Contemporary TREMO mirror incarnations are perfect for apartments furnished in a classic, eclectic, or vintage style.
The Bottom Line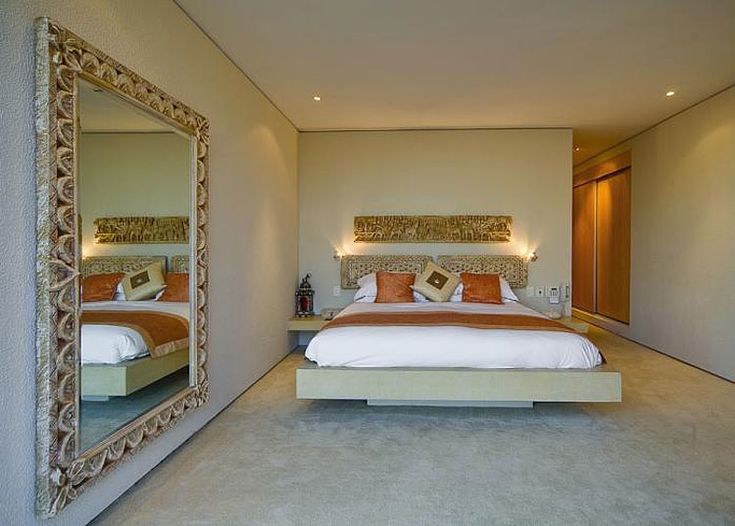 In the end, no matter what kind of mirrors are a reflection of your style – it is important that you enjoy them and that they have their function and decorative role. Most people may not even be aware of the fact that such details can change our living space a lot. Therefore, if you have decided to do a makeover of your bedroom – maybe you could put a mirror in it for a start. We are sure you will be pleased with the effect.