Not to be Captain Obvious, but the best way to reach the generations completely absorbed by smartphones is…well through their phones. And even though all of us got very comfortable calling the Gen Zers our smartphones addicted bunch, with more than 3.5 billion users worldwide, we're pretty sure some Millennials, Gen Xers and Boomers have slipped into that crowd, meaning in-app advertising covers just about everyone. Additionally, according to Pew Research Center, just in the US alone the number of adults that own a smartphone as of last year was 77%.
Another thing making in-app the new royalty in advertising is the time people spend on their mobiles: the newest eMarketer data shows that we've finally reached the point where time spent on our smartphones surpassed the time we spend in front of the TV screens. Oh, and, as you may have heard, there's a world-wide crisis with an almost full-on global quarantine knocking on our doors, hence, it looks like we are going to spend even more time staring at the mobile screens.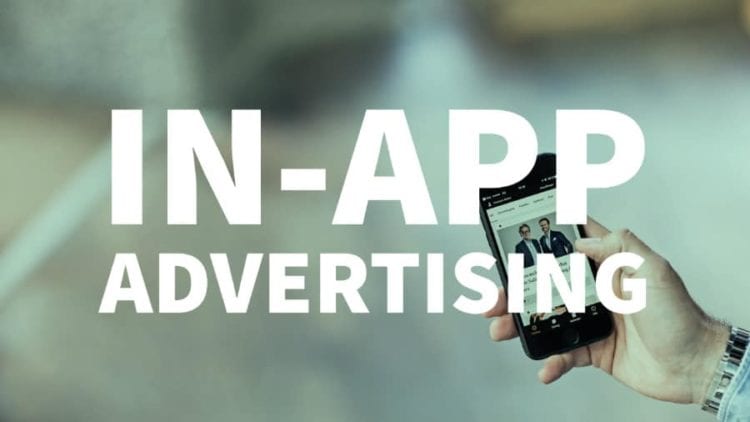 On top of that, huge brands are stepping up and putting up a united front against COVID-19: just last week Comcast became the 4th major US ISP to suspend Internet data caps in order to keep more people at home. Or, as marketers should look at it: at home, in-app with unlimited Internet, bored and ready to learn. This is the time to convey any information you want to your audience. The only thing left to do is to learn a few helpful tips on mastering the in-app. We've got five of those for you today.
Nota bene
We're not going to spend much time on the in-app vs mobile web, this is not that sort of article, though understanding why in-app is better might save you some time and money. We're all waiting for the 5G to take the center stage and when that finally happens we may just see the emergence of the mobile web we've all been promised. But, for now, let's stick to the facts, shall we?
First and foremost, data shows that 90% of the time spent on mobiles is, in fact, spent in apps. Secondly, apps can offer personalization and precise targeting, which these days is the key to the customer's heart. Furthermore, most of the time people willingly share their personal information on apps, so, anything from interests, location, age, behavior down to the access to the camera is a definite bonus and targeting your audience is much easier and way more effective on apps. Lastly, another research by Medialets dated a few years ago showed much bigger click-through rates: it was 0.58 percent for apps and 0.23 percent CTR for the web. Now, let's move on to our tips.
Tip 1. Take time to choose the right ad network
It's rather baffling why people think they can choose any ad network and figure it all out as they go, many seem to have forgotten that a) we've long past the times when we were choosing between about a few dozens of ad networks and now have hit hundreds, hence there are way too many choices; and b) technology moves faster than ever before, so yesterday's top of the rating networks may just be offering outdated soft today.
Thus, just like with anything else – you have to roll up your sleeves and get to work: read, search and study until you find what you need. You can start by clearly identifying the differentiating features and functions of ad networks that you find fit, think of what sets them apart and what resonates with your needs. Pinpoint what your software should be able to do for your in-app ad campaigns. In the end, it boils down to a few things you should consider before signing a contract with that ad network for your in-app campaigns. At the very least you should be able to reach, effectively engage and accurately measure the success of your campaign.
Tip 2. Find yourself a good professional in-app guide
A professional guide to in-app-advertising is essential, not everyone has years of practice, in-depth knowledge of the subject and even professionals can use a helpful reminder at times. Easy to understand guide of in-app advertising gives readers something they can't get elsewhere – a deep grasp of the advanced in-app advertising capabilities, knowledge of the advanced solutions and vital insights on how to get the best possible results with the in-app.
One of those guides is authored by Admixer, it's a great read for those aiming to succeed in-app. Furthermore, in addition to all of the above mentioned, you'll be able to brush-up on the popular ad formats, the newest trends, learn how to pick inventory based on your goals and even get a good perception of how to measure the effectiveness of your in-app ad campaigns. This guide will get you set up and ready to work in no time, you can read the full post here.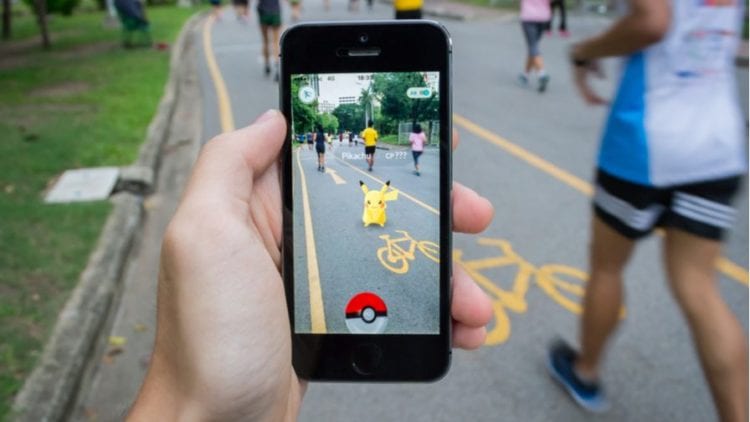 Tip 3. Learn how to run respectful in-app campaigns
This is a very important step that should become a crucial part of any brand's customer engagement strategy. As more and more people implement ad blockers, businesses need to step up their game and put the customer experience front and center.
Just to give you a general idea, there's a very helpful HubSpot Research study which showed that 64% of users use ad blockers because of intrusive and/or annoying ads and 54% because they disrupt the experience. Overall, 32% of worldwide page views are being impacted by adblocking. Also, according to Frost & Sullivan, this year customer experience will overtake price and product as the key brand differentiator.
All of the above can be easily addressed by just partnering up with a good ad network, with a professional DMP and DSP. That is a sure way of maintaining a respectful approach and being mindful of your customer's virtual personal space. Professional partners will offer precise targeting, so you'll be reaching only those interested in your products and services. You won't have to worry about where your partners get their data and they'll boycott fraudulent customer data for you. Moreover, staying on top of trends and using popular in-app ad formats (rewarded ads, playable, 360-degree, interactive, etc.) can be a game-changer for any campaign. You should always be vigilant, and try your best to run considerate ad campaigns.
Tip 4. Always pay careful attention to the regional characteristics
Today's cutting edge adtech along with proper storytelling and unlimited creativity allows us to run highly engaging in-app ad campaigns. However, a good analysis of the regional insights should be in order before a campaign launch.
For example, if we are talking about the US, you can count on extremely large numbers of smartphone users, high-speed internet, and high income as our key factors and pretty much run any ad campaign you want. The same goes for Canada, most of the EU countries and the UK. All of them are clearly early adopters for emerging cutting-edge tech and this is where in-app ads are at their best performance. Nevertheless, moving around the world, especially in developing markets, you're going to have to adjust and base your strategy on their high mobile penetration but low internet and smartphone use.
Tip 5. Stay on top of trends
Mobile in-app advertising is a great place to test out any trend. People are on their phones 24/7, so if you make an effort to lure them in with a trending ad, you might just get a lot of loyal customers.
In-app advertising blossomed in the era of cutting-edge tech. Now, with AR, gamification or attention-grabbing video formats, it is truly unstoppable. We urge you to check out all of the trends to know for sure how in-app advertising  is changing in 2023.
Rewarded video ads and precise targeting have been trending for a while and are even perceived as perfect anti-ad blocking machines. Rewarded video ads quickly became a crowd favorite – when offered an incentive, the audience perceives ads as a very welcomed disruption. Studies show that rewarded ads exhibit higher levels of retention and dedication to watching over long periods of time when constantly offered a bonus. The same bonus-based approach can be used for obtaining customer insights, helping us to understand personal preferences and, in the end game, run highly effective marketing campaigns.