People try to ensure a passive income in different ways. However, it seems that most of us would decide on investing in real estate. Any kind of real estate can bring additional money. For instance, if you purchase an apartment, there are two ways how you can profit. You can rent that apartment to people that will pay a monthly fee. On the other hand, if you decide on the right location, you could potentially sell your real estate for a better price and ensure a handsome profit in that way.
The most important phrase in the previous sentence is "on the right location". It won't be enough to find affordable real estate online, buy it, and wait for the money to come. Instead of that, you should educate yourself and try to gain the best possible information that will help you find the real estate that will truly be profitable for you.
Fortunately, this article gives you some answers. We will analyze a few useful real estate investing tools and resources you need to know. Each one can bring you different benefits and teach you something new. That is the reason why we recommend you use them one by one. So, let's go!
Privy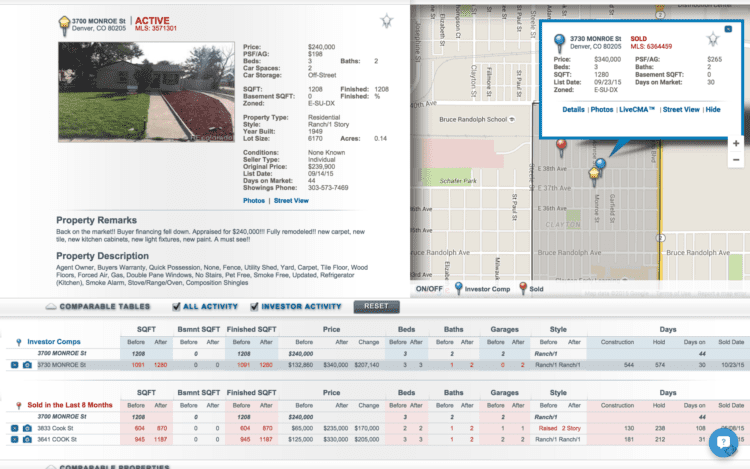 Privy is one of the real estate investment tools that deserve your attention. It helps you explore the market and understand how things function in the real estate world.
Using this software is actually quite easy. You primarily need to sign up to use the program by providing your email where you will get all the instructions in order to access the software and use it as best as possible.
After you sign up, there are three things you will manage to do. First of all, you will manage to locate all the available real estate in different neighborhoods in one place. Imagine how time-consuming it can be to search for the best location manually. That is the reason why many users consider this tool valuable and helpful.
Another thing you will manage to do is to plan your investment strategy. While using the software, you will manage to hear some pieces of advice that real estate experts are sharing. This will allow you to boost your knowledge and develop an investing tactic that will bring you profit.
Logically, after you see all the metrics and hear some useful pieces of advice, the last thing you will do is investing in real estate.
Landlord Studio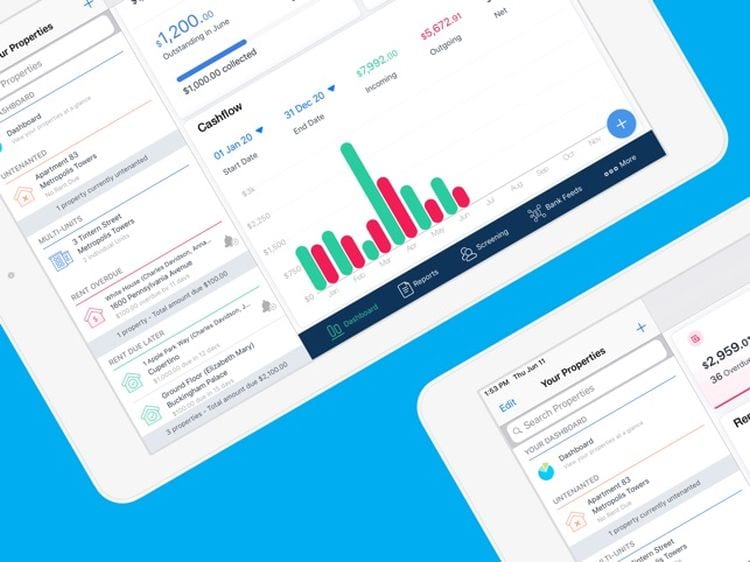 This software is an excellent choice for all the people that manage their rentals alone as well as those that hire a property management company to complete that job instead of them. You can download it on your Android, iOs, and computer devices. In other words, you can use it on almost all devices that exist.
There are many reasons why this software deserves your attention. It is a time-saving opportunity for all the investors that struggle to follow the income from the rentals they get. This won't only show you how much money you earned, but it would also tell you how much money you need to spend on taxes.
Another thing Landlord Studio allows you is to connect your bank account with the account you made for the app. Every user will get the chance to download all the transactions directly from the mobile and send it to the accountant.
DealMachine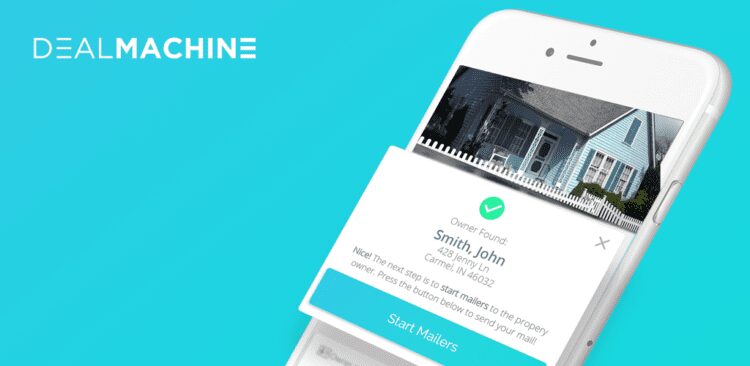 The name of this tool probably says the full story. However, there is one disadvantage that we need to highlight here. If you are not an American, then this app is not going to help you a lot. It is a tool that allows all the real estate investors from America to find the properties that no one else knows they are for sale. This ensures that you do not have to compete with other investors and boost the price of your offer to convince the seller you are the one that deserves his attention.
So, how exactly does this function? Believe it or not, it is quite simple. Your task would be to take a picture of a house in every possible neighborhood in the US. After you do that, the app provides you with the information of the owner. You are free to contact him on his email and write down your offer. Of course, keep in mind that not all people are going to accept your offer. More precisely, most of them won't, but there will probably be a group of people that still haven't published an offer, and it is much better to reach them before they even do that.
Point2 Homes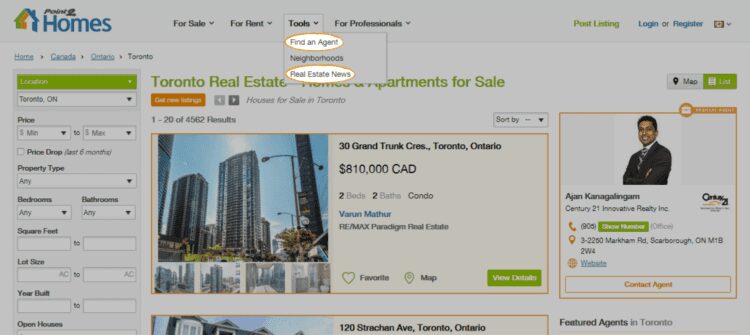 As previously mentioned, DealMachine is an app that will allow you to find the best real estate only in the US. Because of that, we have to mention a tool that is going to be useful for people around the world, and one of them is Point2 Homes without any doubt. Believe it or not, you can use this tool in more than 70 countries and find different types of property.
Of course, this doesn't mean you will only get the photos of houses, premises, apartments, and other stuff. You will also get contact info from all the owners that are ready to sell the property. Despite that, you will get additional local information about the property that will help you make the right decision in the end.
Knight Frank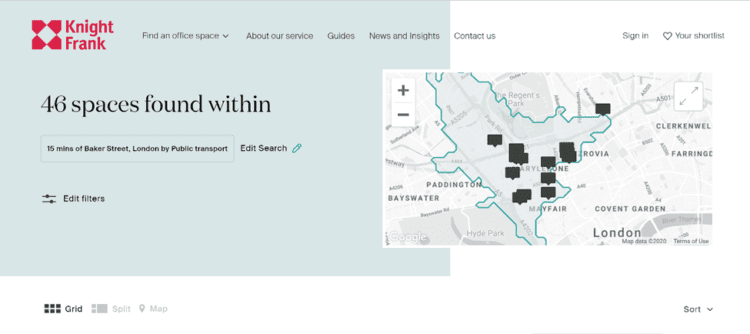 Last but not least investing tool that can be quite helpful for you is Knight Frank. This app gives you insight into all the features of the real estate you plan to purchase. You won't only know more about the previous owners and the condition of the property, but you will also know the demographics of the area, local weather, the ratings of the schools around that property, etc.
Final Thought
These five real estate investing tools are going to help you ensure a decent passive income and long-term profit. Sooner or later, you will gain the necessary experience and start to recognize good deals without any program. However, even then, these tools can help you confirm you are making a good decision.