In modern society, it has already become a rule for parents to develop their kids diversely: intellectually and physically. No one will be surprised, having known that your kid speaks English or French, as those languages are taught practically all over the world. Another thing is an exotic language: Oriental, African or Slavonic.
According to diplomats, political analysts, and linguists, knowledge of Russian will help young people build a brilliant career. The issue is only to find a proper Russian online school with a tutor who specializes in teaching kids. Thus, you can help your child to become a more competitive and successful person in the future.
Essential points of teaching Russian to kids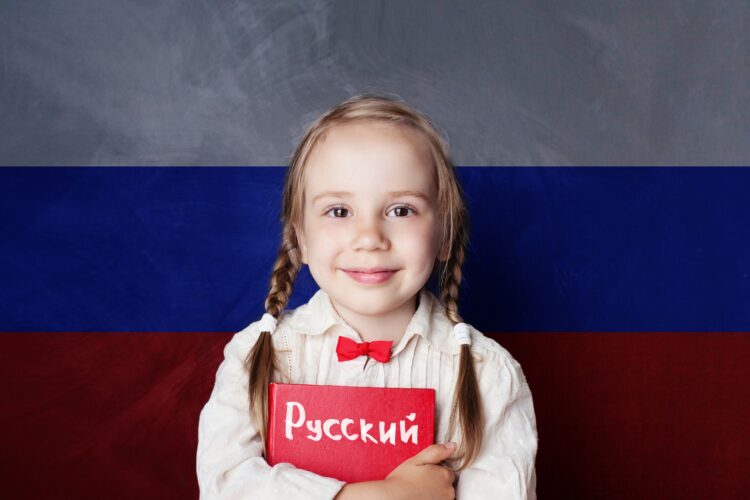 Bright animated materials.
Short 20-30 minutes classes.
Playful learning activities.
Educational films and cartoons where the main characters are animals.
Songs and chants.
Movable class structure.
Fingerplays.
Needless to say, working with young learners and teens requires special skills, qualifications, and modes. The educational process should be based on a communicative approach with a lot of speaking and audio practice through different types of games.
It is important to mention that first, we introduce the sounds of letters to our little students rather than how to write them. After we see kids start to recognize sounds, we teach them the Russian alphabet. Also, it is a good idea to compare letters to animals or flowers that will make the educational process more entertaining and lead to faster results.
As soon as learners are familiar with Russian basics, we may start teaching them reading simple phrases and stories. All books must be colorful with bright pictures and big letters.
And the last stage could be handwriting. We would rather call it optional since to become a great speaker it is not really relevant. But as it has been mentioned earlier, we are developing our kids diversely. Moreover, there are hundreds of necessary amusing worksheets for such activity.
At first, do not expect quick results. As a rule, children tend to keep material in passive memory. Not to make them bored is already a huge achievement in the beginning. After a while, you will be shocked having listened to a compelling story about an event from their lives.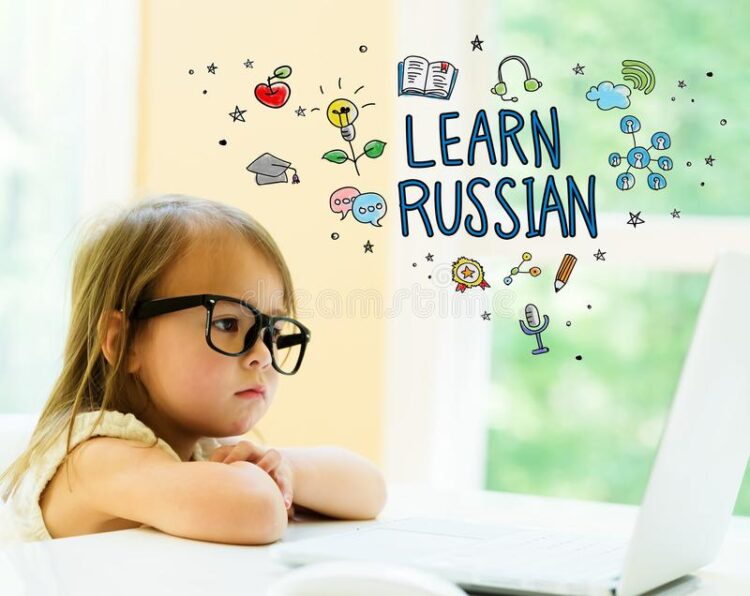 Another thing is when you have a bilingual kid with an unknown Russian level. Here, the approach should be slightly different and it will depend on the final goal: communicating with Russian-speaking relatives, chatting on social networks with friends, or passing the exam for entering a university. Also, a lot is determined if a child has an environment of the targeted language.
Some of such kids could speak fluently but have no clue how to write or read. In that case, we help them to enhance their weak points.
In other words, teaching Russian kids must be entertaining, never exhausting. The child should feel happy learning the language without any pressure. Otherwise, we risk losing our learner as he/she can be afraid of speaking it. Happiness and satisfaction from the educational process are motivation for every human.