You might not know this, but, the recreational vehicle market has been thriving in recent years, thanks to camping becoming more and more popular all over the world. And, when you think about it, imagine how good it would be if you had a vehicle that has everything – including a small kitchen and bathroom. Camping is truly easier if you have a 4-wheel recreational vehicle!
If you are thinking about buying a 4-wheel vehicle for your camping trips or trips around the country, you might find this article helpful. The text below will feature the top 6 recreational cars that you can buy, as well as some items that you might consider having in it. Let's take a closer look at the list:
1. Quantum LF31 – Manufactured by Thor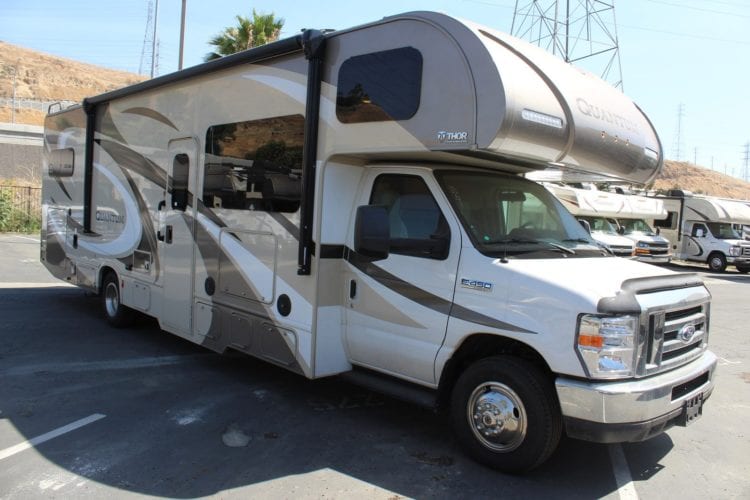 Price: 132.000 Dollars
The traditional class C vehicles are some of the most versatile RVs that you can find in the market. Most of them do feature a heavy-duty base frame, meaning that you will have more space for living. This new model from Thor s incredibly large and strong, especially since it can tow up to 8.000 pounds!
This 32'7''-foot-long mobile house has an 11 cubic-foot fridge that you can store your food and beverages in, it has a queen-sized bed which is perfect for larger families, it also has a flat TV, as well as air conditioning which will help you sleep like a baby during your summer trips.
2. Intent – Manufactured by Winnebago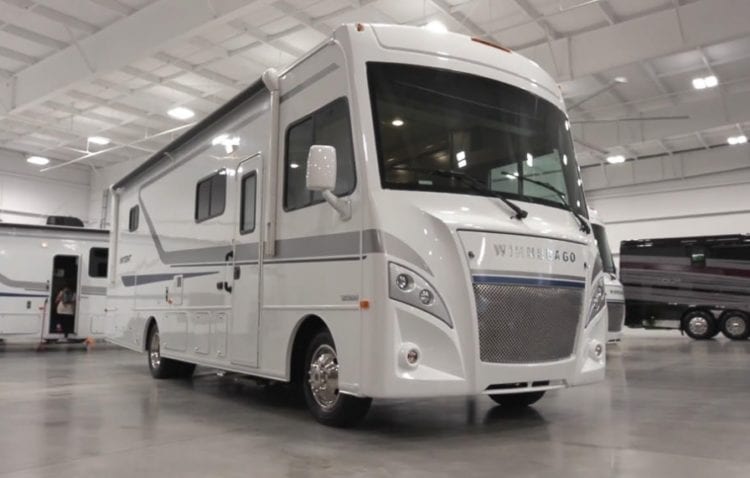 Price: 116.000 Dollars
This innovative and brand-new model from Winnebago is a Class A mobile home designed to give people an experience of a lifetime, however, for a lower price. The best thing about this vehicle is that it offers a wide range of options such as choosing between four different floor plans.
Besides the possibility to customize this ride as you wish, it will also allow you to take a lot of things with you since there is a lot of storage spaces. The visibility is incredible, and it also features a queen bed, a flat TV set, as well as a bathroom with a shower. Having this vehicle will seriously make you consider permanently living in the great outdoors.
3. Sportsmobile 4WD Sprinter Vans – Manufactured By Mercedes-Benz
Price: 100.000 Dollars
If you are planning on going beyond the paved roads, one of the best choices you could make is to get this camper that is equipped for overland camping. This company has years and years of creating and improving the 4×4 vehicles for various journeys. This motor home is capable to take you anywhere you want and it is full of camping essentials that you can store on board.
Although it is smaller than other models on this list, it has the same features as Class B 4×4 cars. They are often referred to as the coolest and most capable campers on the market. If you want to see more information on 4-wheel drive vehicles, check out Skoolie Livin.
4. Simplicity – Manufactured by Roadtrek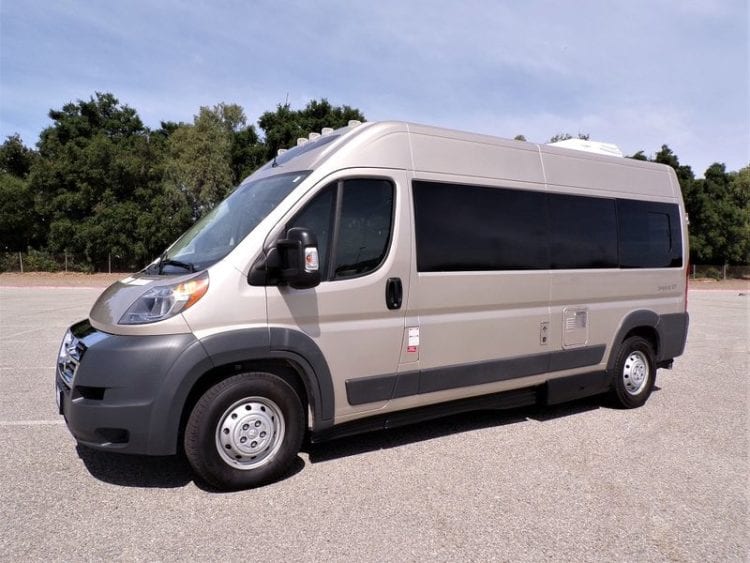 Price: 85.400 Dollars
This company is one of the leading ones in manufacturing luxurious van campers, and this one features a RAM frame that offers durability and strength. As you can see, the price is quite low, however, you will get all the luxurious features that you need for your camping trip.
Although it is quite smaller than other campers on this list, you will still have a small kitchen and bathroom, as well as a lot of storage space. Besides these things, you can also choose if you want it to have a TV, and of course, you can also customize the size of your bed.
5. Finch – Manufactured by Wheel Campers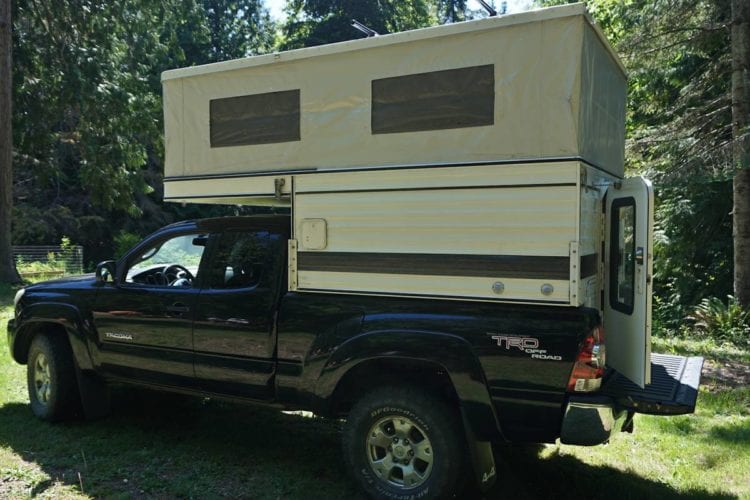 Price: 12.595 Dollars
Now, if you are on a tight budget, you can opt for this inexpensive, yet extremely useful 4-wheel camper. Slide-in campers have seen a rise in popularity, not only because they are cheaper than other options, but because they are incredibly compatible with pickup trucks.
The Finch can accommodate two to three people, and it is equipped with a sink, stove, couch, as well as countertops with storage places. Although it is small, it also includes a fridge with a freezer, a roof system that can allow you to look at the stars at night, as well as a water filtration system which is quite useful when you are in the wilderness.
6. Maggiolina Carbon Fiber Rooftop Tent – Manufactured by Autohome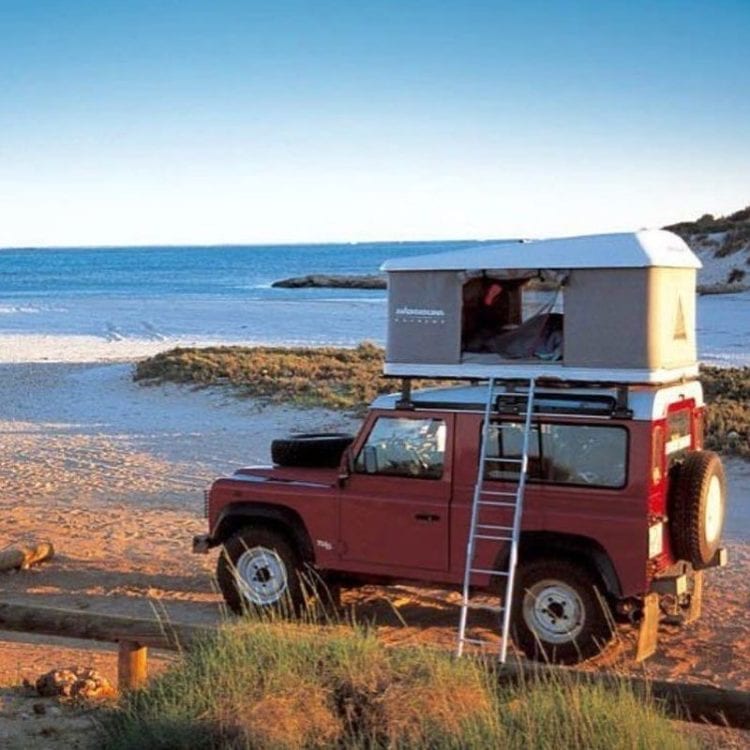 Price: 5.599 Dollars
If you are not looking for an entire camper, but rather an add-on to your vehicle, you should opt for this "tent". It will offer you an option to sleep on higher ground, hence, you will be protected from the wildlife. This tent can be added to almost all vehicles, which means that it is a budget-friendly option for people who like road trips, camping, or adventures.
Of course, it is relatively small, hence, it can fit two adults and a child and it weights a bit more than 100 pounds. Another additional feature is that it comes with an adjustable ladder, which means that you can adjust it to fit the height of your car, van, or camper.
The Essential Equipment That You Will Need in Your Camper
There are some things that you should consider purchasing, especially since they can ensure that you and your travel companions are safe while camping. These things include purchasing a surge protector, adapters for your electricity, a water pressure regulator, leveling blocks, a tire pressure gauge, extension cords, jumper cables, a first aid kit, and a fire extinguisher. These items will keep you and your family safe, and it will also keep your vehicle well-maintained and functional.
Conclusion
The vehicles mentioned in the article above are only some of the thousands you can choose from. Of course, the one you choose will depend on your personal taste, needs, and of course, your budget. So, now that you know which ones you might want to opt for, do not waste any more time and start searching for a 4-wheel recreational vehicle that will make your camping trips more comfortable, easy, and efficient.