Every time we think that we have already seen everything on the Internet and that probably nothing can surprise us more – the opposite happens. The latest Internet phenomenon that has intrigued us is called ASMR and has been succumbed to by everyone, including the celebrities.
What Exactly Is It?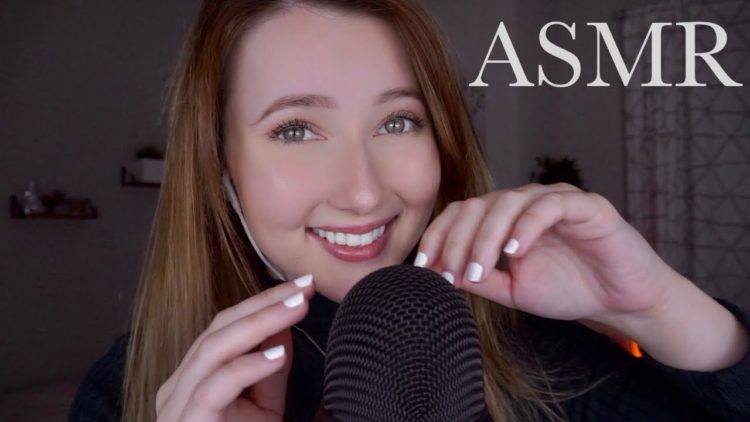 For starters, we might try to explain this technique in the simplest way possible. It's a technique where you listen to subtle speech or watch a person's movements, such as gently rolling their nails over a sponge or biting an apple. When we consider that Dr. Sandra Lee, better known as Dr. Pimple Popper, has over 4 million followers on YouTube, ASMR seems like a trend we should welcome and encourage. If this story has sounded interesting to you, then continue reading the article and find out more details!
What Effect Does This Method Produce?
This method indicates the occurrence of a pleasant tingling sensation or flicker that we begin to feel on the body. It occurs most often on the scalp, then descends along the spine, due to listening to certain sounds. What is the final result? The result is complete relaxation and calm – at least if thousands of satisfied ASMR users are to be believed. Moreover, numerous studies conducted at universities have shown that this technique can lead to the same psychological effects as meditation. It is also encouraging the secretion of endorphins, oxytocin, and serotonin, which are responsible for a sense of security, happiness, satisfaction, and confidence. In addition to insomnia, a stimulated state of mind and body also helps to treat depression and anxiety.
Does It Really Work And Is It A Sexual Thing?
If you need further proof that this method works and that it has an incredible number of fans, go to Instagram and post #ASMR, or just watch a video on YouTube. A whole new world that you didn't know existed will open up to you, and regardless of whether you want to try this method or not, we can guarantee that you will have a good time just exploring it. Must we even mention that many have already begun to sexualize this technique? However, we'll remind you that its basic purpose is to relax and most people use it to help them fall asleep. Cardi B also admitted to watching such videos obsessively at bedtime, to her husband's general amazement.
ASMR As A Trend Among Celebrities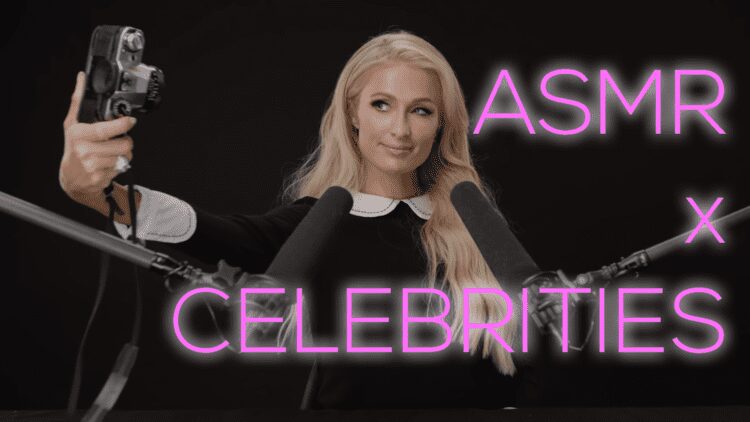 That this is indeed a trend that is taking hold is also confirmed by the ASMR video interview cycle of the prestigious W Magazine. They would host celebrities and ask questions, to which they then respond by speaking very quietly and calmly – with accompanying soothing sounds. You guessed it – Cardi B was one of the guests, but also Margot Robbie, Ashley Graham, Jake Gyllenhaal and many others who we found interesting to hear in such a different release. Likewise, rumors have spread on social networks about the precursors of such videos that were not recorded for this purpose but apparently have a similar effect, namely those of television personality and painter Bob Ross. Finally, let's remember that some of the world's most famous YouTube channels are mostly posting videos that watch hands unwrap candy, and it is not clear to parents why this is completely appealing to their children. Maybe we should give the whole story a chance?
Celebrities Who Participated In ASMR
No doubt you find yourself in a situation where some everyday noises, such as whispering, rustling paper, or nibbling on chips, make you feel comfortable. But what would your reaction be if you see a celebrity doing this? Would you find that soothing? Everyone who has had this experience claims that ASMR sounds evoke emotions such as happiness and relaxation, and this phenomenon has become incredibly popular on YouTube where there are over 13 million ASMR videos! Of course, not even celebrities are immune to the new trend, so in the past, a large number of videos have appeared in which celebrities experiment with this phenomenon. Selma Hayek, Gigi Hadid, Jennifer Lawrence, Gal Gadot, Margo Robbie and Paris Hilton are just some of the celebrities who have embraced the new trend. Such a trend has made ASMR gradually become part of pop culture and a special type of content that is increasingly being searched on YouTube. Aside from the positive effects and good emotions, these videos can also be a lot of fun, especially when we are in a situation where some everyday situation is evocative of whispers and sounds. If you want to see for yourself, put on your headphones and take a look…
ASMR Video As A Profession – Gibi
There are thousands of videos related to this method. Gibi is one of the most popular bloggers who has dedicated herself to ASMR. She has a large number of videos, calling her the queen of ASMR with over 1.5 million subscribers on the YouTube channel and almost 8 million views on every video she hangs. This is a really big deal on YouTube. There is virtually no person who has not viewed these recordings. These are videos that have a relaxing effect and make people sleepy. Several different sensations are the trigger for a lullaby, so it's reminiscent of the white noise you turn on when you're asleep, Gibi said.
What Do Doctors Say?
Although still under investigation, many physicians see this as a technique that has a huge potential. We live in a society where everyone wants to avoid using drugs. People want to find natural alternatives and that is very good. This can be a great way to calm down and fall asleep faster, according to medical and psychology experts. They also add that we can only benefit from this method because it does not involve the use of drugs and chemicals. If you have trouble sleeping, you can try this method because all you have to do is go to YouTube and find an ASMR video that has sounds that will tickle your brain.