Taking into consideration that this is one of the most important trips in your life, feeling the pressure of making it perfect is understandable. You want to have a once-in-a-lifetime experience and you want your spouse to feel the same, right? Planning the honeymoon while organizing your wedding might seem like just another thing to stress about, it is doesn't have to be that way.
Just think about – it is an opportunity for you to take a break from all the wedding-related decisions and spend some time thinking about your perfect holiday. If you think that you need help, continue reading this article before we have gathered a list of tips on how to plan the best trip ever.
Plan together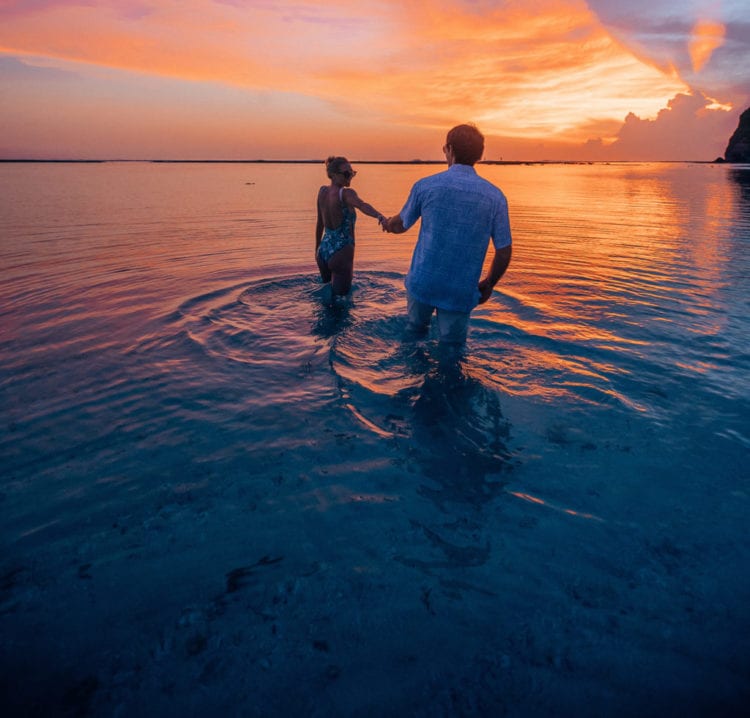 Without a doubt, this is an essential thing that has to be done. Sit down with your partner and discuss your visions of how the honeymoon should look like. Start listing destinations, places you want to visit, and clearly, the things that you want to experience. If your expectations are similar, then you won't have the problem of deciding where to go.
On the other hand, if this is not the case, you will have to make some compromises. Once again, make a list of activities and find a place where you can experience most of them. After all, both of you have to enjoy this trip, right?
Plan it in advance
If you want to go to some foreign country, which is probably the case, you have to organize as many things as possible beforehand. Why? Well, simply because you are probably going to need a visa. This is something that depends on the country you want to visit, but to be on the safe side, you have to gather all the information in advance.
Besides, there are other things that you have to consider such as the time of your vacation, weather, accommodation, budget, and so on. This is the best way to ensure that everything goes smoothly and that both of you have the time of your lives.
Read other people's experience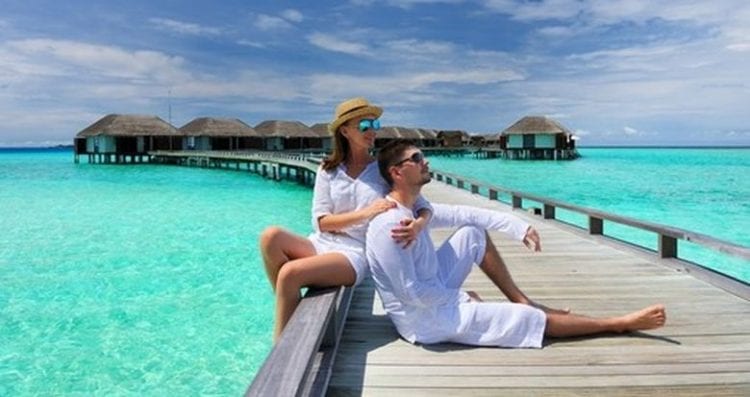 Inquiring about other people's experience is something that you should do before going on any kind of vacation. First-hand tips are always the best. You can turn to your friends and ask them whatever you want to know. If this is not the option, you can always do an online search on popular travel websites.
Set the budget
This one seems obvious, but it is something that many couples skip to do. Clearly, you shouldn't feel guilty about paying for luxurious things, but still, you should try not to exaggerate. Be smart and think about how much money you will need. Include everything, from plane tickets and cost of accommodation to meals, visa expenses, and sightseeing fees.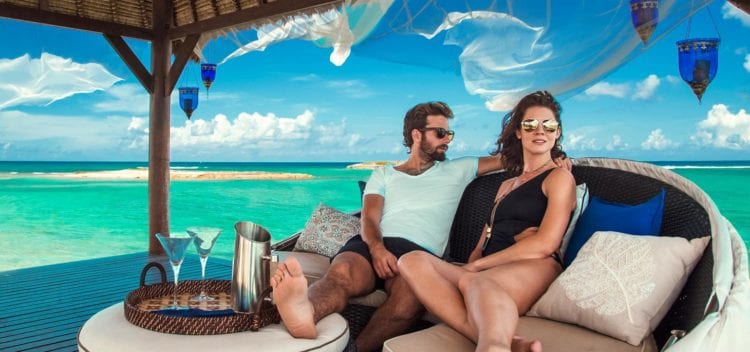 Book the right hotel
When it comes to choosing the hotel, there are a few things that you have to consider. First of all, clearly, you have to find something that is within your price range. Secondly, you should know that some hotels have special offers for newlyweds. When you choose a few potential places, you should contact them and inquire whether this is the case.
These rooms usually include some amenities like a plunge pool or a Jacuzzi. Plus these suites are designed to be romantic, just what a newlywed couple needs. Buy some flowers, light a scented candle, and enjoy your stay.
Furthermore, you should always look for a place that can offer you some privacy. Yes, we are sure that there is a popular hotel that you have been dying to visit. Still, you should always go in the opposite direction when it comes to planning the honeymoon. Simply put, this is the time for you and your spouse to enjoy not only the holiday but also the first days as a married couple.
Pack everything you need
When it comes to packing your stuff, our advice is to start by making a list. This is another thing that you should do a few days in advance, before the trip, just to ensure that you have enough time to think of everything.
First of all, you have to pack all the documents – passports, IDs, visas, plane and other tickets, and so on. Secondly, if you are going to a beach, you have to bring sun protection, besides bathing suits and other light clothes. On the other hand, if it is a winter vacation, make sure to pack warm boots, gloves, earmuffs, etc. Moreover, don't forget electronics such as smartphones, cameras, chargers and a power bank, iPad, earphones, speakers, and other things you might need.
In addition, there is one thing that you absolutely cannot forget – sexy lingerie. If you want to pleasantly surprise your partner, you should go and buy a few of these outfits. Visit the Haute Flair website to check out their offer.
Mix adventures and relaxation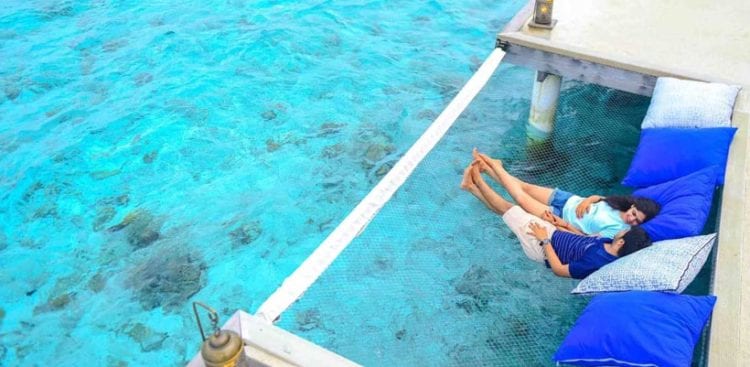 We have already said that you should make a list of all the activities that both of you want to do. Now, it is time to plan them all. This is especially important if one of you is an adventurous person, while the other one just wants to unwind.
This plan is something that completely depends on the activities you choose. For example, if you want to try some water sports, you can do that in the morning and relax in the afternoon. On the other note, if you want to go hiking or trekking, you will probably need an entire day.
Surprise your partner
If your spouse is one of those people that adore surprises, you have to plan one for them. Since you will be on your honeymoon, we are certain that whatever you decide to do, they are going to love. Why not go and plan a private picnic on a beach while witnessing a sunset? If there is a restaurant or cuisine that they have wanted to try, why not book a table? Lastly, maybe there are some activities that aren't on your list, but you still want your partner to have that experience.