In the offsetting moment where our smart devices stop operating as expected, it is essential to take advantage of the top data recovery mobile applications. Either through physical damage to the mobile device or compromised software data, users will need to either purchase a new device with factory settings or backup existing stored data onto another device. When transferring, or "recovering" data, from a defective device to another operational one, users will remain productive, better secure their data, and improve their management over their data, rather than working from a new factory device.
Although there are many alternatives to data recovery mobile applications within the market, most users appreciate the mobile systems that include important security and data recovery features. To list a few, these data recovery mobile applications typically include alerts of backups, diagnostic reports, emergency or 24-7 support, remote and on-site data recovery, and more. Before deciding on which solution for mobile data recovery to pursue, businesses may choose to invest in a custom-developed data recovery mobile app that best accommodates their business needs and assists businesses with reaching organizational objectives. Simply reach out to a local Los Angeles mobile app development agency, like Sunlight Media, to learn more about custom apps for data recovery and the necessary features that will boost business operations.
What to Look for in a Data Recovery App?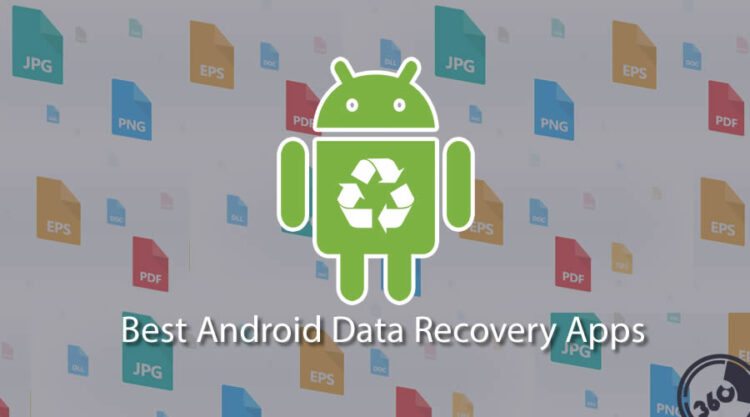 When deciding on which data recovery mobile app best serves your needs, there are several considerations worth mentioning. Primarily, users may search for a mobile data recovery app that is listed on well-known app distribution stores, such as the Apple Store and Google Play Store. To ensure the functionality, security, and compatibility of the mobile app, individuals and businesses may search the mobile apps certified secure recovery processes, customer reviews, app ratings, and ranks on trusted and credible associations, such as the Better Business Bureau (BBB). For all interested users seeking data recovery alternatives, it is best to understand how does data recovery works, and which mobile apps may best support your specific organizational needs.
The Best Data Recovery Mobile Applications
Secure Data Recovery Services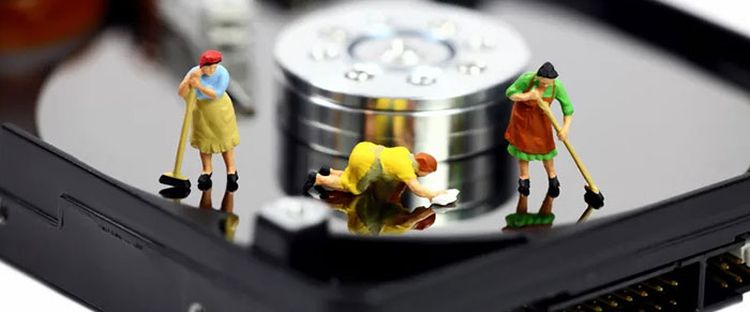 Reputable, trusted, and certified, Secure Data Recovery Services provides their clients a secure data recovery process with industry-leading customer satisfaction. The mobile app is available on both iOS and Android devices but may support various mobile systems such as tablets and smartwatches. As a benefit for its users, Secure Data Recovery Services has an A+ ranking from the Better Business Bureau (BBB) and shows certifications for the following: SSAE 18 Type II SOC 1, 2, & 3, Certified Class 10 ISO 4 Cleanrooms, HIPAA Compliance, EU-U.S Privacy Shield and SWSS U.S, TRUSTe Enterprise Privacy and Data Governance, PCI-DSS Compliance, and FIPS 140-2 Level 2 Validated Data Handling Practices.
From these certifications, customers may learn the specific practices the organization follows to keep data confidential, stored, recoverable, managed, transferred, and distributed. With chat support features, Secure Data Recovery Services makes gathering information from various mobile devices simple and effective. The data recovery options available for clients are listed under various labels such as standard, Expedited, Emergency, Remote Data, On-site, and high-security data services, and include different useful features. These include diagnostic analysis of defective media or compromised data, RAID Configurations, Audits, and different levels of data recovery.
iMyFone D-Back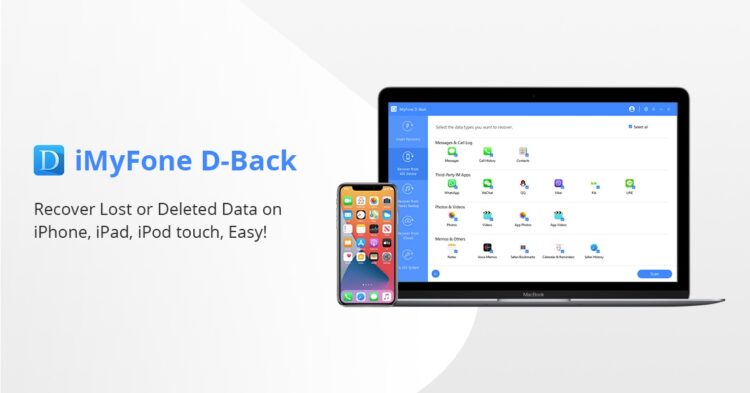 Compatible across iOS platforms, iMyFone assists iOS users with recovering deleted data. The mobile app may retrieve files, messages, media, or contact notes from your smartphone and watches, and tablets. Within the mobile app, users may review lost or deleted data and then preview the data before restoring it. Users may restore directly from the app or integrate the mobile app with iCloud accounts. iMyFone keeps iPhone data secure and is free to download. The paid version of iMyFone includes 24/7 hour customer support, high recovery rates, various recovery modes, deleted data scans, and unlimited data recovery.
Dr. Fone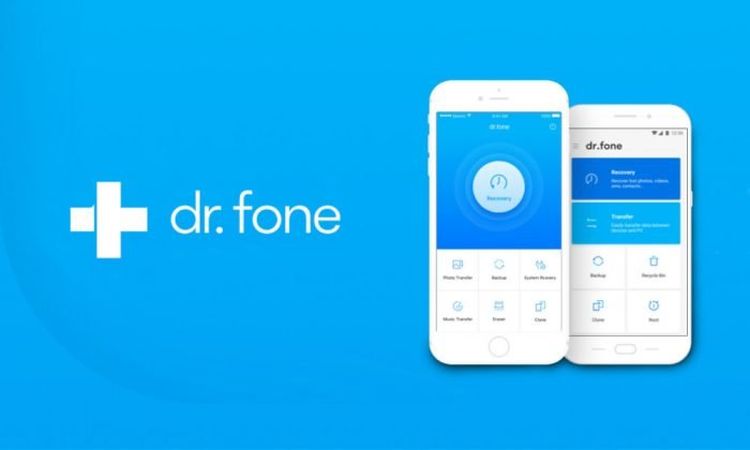 For both android users, Dr. Fone provides customers data recovery services from within one simple and effective mobile application. Data recovery options are available for both iOS smart devices and tablets. Additionally, users may recover files, data, and media such as contacts, social messages, direct messages, photos, videos, and music. Mobile users with Dr. Fone may recover their data even during scenarios of accidental deletion, system crashes, forgotten passwords, device defects, stolen devices, ROM flashing, and errors when synchronizing backups. Lastly, Dr. Fone consists of three recovery models. There is recovery from Android internal storage, broken android, and recovery through Android SD card.
Tenorshare UltData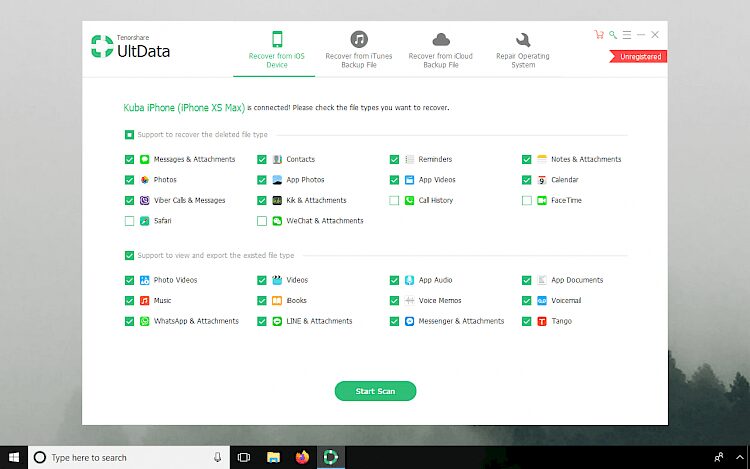 Recover important files and data using the Tenorshare UltDta mobile application. When using the mobile application, users may recover contact information, photo and video files, retrieve call records, and backup internal memory storage. Due to the design, Tenshor UltData may assist users with data recovery even through scenarios such as accidental data removal, OS crashes, broken screens and devices, and system roots. Alternatively, users may recover their device data from internal device memory or SD card. Also, the mobile program enables users to preview files before recovering to ensure more secure data transfers.
Data Restore Tool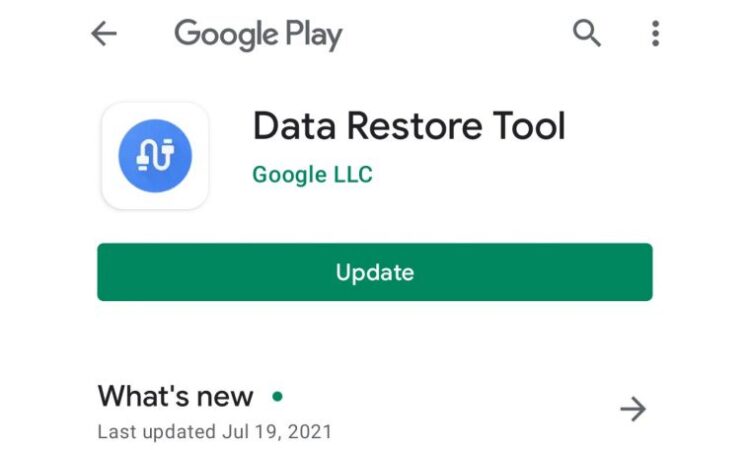 Available on the Google Play Store, Android users may install the Data Restore Tool onto their mobile devices to select which data to restore. When operating the app, users may choose to copy various apps and file data, transfer media from one device to another, and restore lost data with the use of a backup or cloud drive. The mobile application shows a reputation of being used within Android systems in the past, offers a user-friendly interface and recovery features, and makes downloading and transferring files from one source to another easy.
Conclusion
While current smart devices within the market now consist of backup and data recovery features, individuals and businesses rely on the top data recovery mobile applications for enhanced recovery features and tools. Unfortunately, the data on these mobile devices may be easily lost, stolen, and corrupt due to errors in updates, defects to devices, or physical damage to the mobile device. As a solution, data recovery mobile apps offer users the ability to locate and restore their data from their old or defective devices. With some mobile data recovery apps, users may take advantage of chat support, diagnostic reports, and alert updates for when device data is lost, stolen or compromised, to best recover the data. Remain productive and keep mobile device data secure with mobile data recovery apps.
Bio
Jhonathon works at Sunlight Media LLC in Downtown Los Angeles, California. As a Project Manager, Jhon collaborates with clients on website and app design and development, marketing, and creative solutions for campaigns. In addition to Project Management, Jhon is a content writer who writes articles that rank well on Google and other social media platforms. His skill sets include social media marketing, eCommerce, brand development, programming, web design, and graphic design.