Nowadays, raising children is very expensive. The moment you find out you are expecting, you need to start buying stuff. It seems that this spending won't ever end, but you will just buy new things. Every parent's main goal is to provide their child with the absolute best. Often, they need to get a second job or purchase things on a budget to meet this goal.
Clothing is an essential thing, and you will spend a lot of money on it. When we say a lot, we mean a lot. First of all, kids grow very fast, so the chances are they will outgrow certain items quickly. Secondly, they don't care if they will destroy or rip their new pants but instead will simply continue with their day. Due to these reasons, we have gathered a list of tricks you can use to save money on children's clothing.
End of Season Sales
For whatever reason, not many parents take advantage of this sale. It is available every year, during each season shift. If you are looking for a way to save a significant amount of money, you may want to start shopping for certain things during different times of the year. For example, you should purchase warm jackets and boots at the end of winter/beginning of spring. The selection may not be the best in traditional stores, which is why many people don't finalize the purchase, especially those with kids with strong attitudes.
Well, don't forget that oftentimes, these sales are also available online. That's right. You can simply go over the offer, fill up your cart, and wait for the items to be delivered, and you can explore these on Kiskissing.com. Naturally, don't forget to get clothes in a bigger size since your kids won't wear them for almost a year.
Use coupons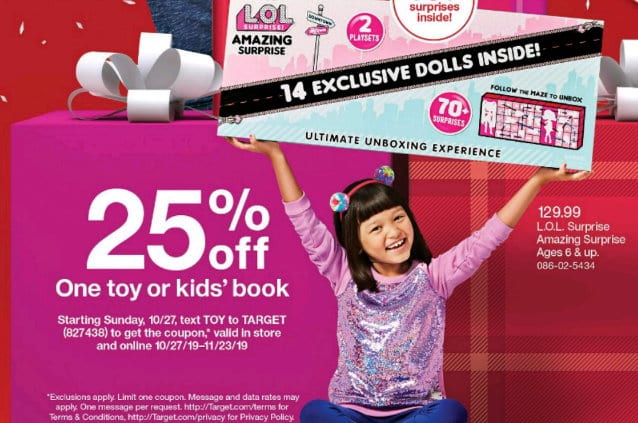 These are your biggest asset when it comes to any kind of online shopping. Once again, few people use them because they don't fully understand how beneficial these codes can be. Firstly, obtaining these is pretty easy. There are several websites where you can find them, or you can receive them directly from brands via newsletters. Next, in some cases, you can combine them, and therefore, further decrease your overall receipt. Learning about these and how they work precisely can be a bit challenging, but we assure you that it is entirely worth the time and effort, and you will see this very quickly.
Swap the items
If you are a parent, there is no need to tell you how many clothing items are left almost brand new because your kid didn't want to wear them or outgrew them. Surely you agree with us that buying these was an absolute waste of money. Well, it doesn't need to be. You probably have friends who have kids similar to your children's age. Why don't you swap clothes that no longer fit? You can turn it into a semi-annual event and gather your friends to participate.
On the other hand, if this is not an option for your right now, there are always similar events organized by communities. These probably occur quite frequently, and you can probably learn more information about the place and time of the next one online or from a mom friend.
Buy gender-neutral clothes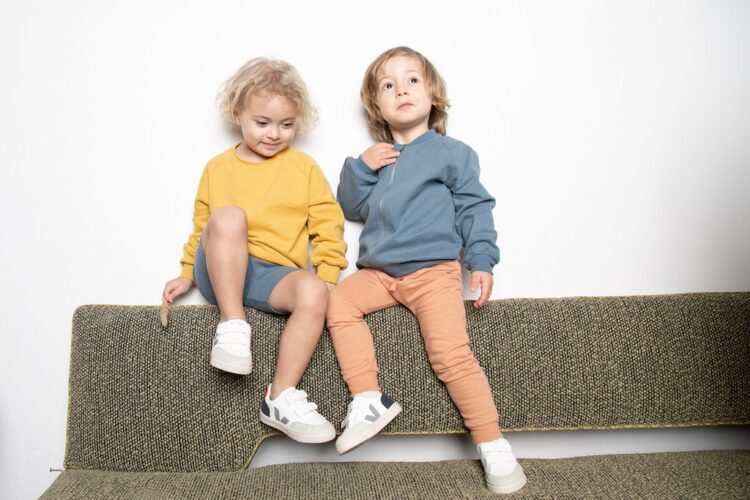 This is the best advice anyone can give you, and you should stick to it. If you plan on having more children, you can store these items once your kid outgrows them, so that you can use them once again when the baby arrives. Obviously, we are not saying that every single piece should be gender-neutral. Instead, go with those colors that can be mixed and matched. This way, you will not only save a lot of money in the future, but you will also create unique outfits for your little one every time.
Hands me down clothes
Okay, people have been debating whether it is insulting or a natural occurrence when it comes to this one. There are individuals who will tell you they grew up wearing the clothes passed down from their older siblings and cousins. On the other hand, there are those who aren't very familiar with this concept.
The truth is that it comes down to your perception of the situation. Instead of observing it as something insulting, you should think about it as a great way for children to bond and have something to talk about and joke about. Plus, you will have a chance to refresh your kid's wardrobe without spending any money on it. Clearly, if your child refuses to wear some items, you can always pass them along to a friend or another family member.
Purchase comfy pieces
This last tip leads us to this point. Whenever you go out shopping for new clothes, you need to make sure that every piece is comfortable. This is absolutely critical because the last thing you want to do is buy an item only to have your kid refuse to wear it because it is scratchy or too tight. Due to this reason, you need to inspect every item before making the purchase. It doesn't matter how adorable it looks because you should not get it unless you are sure your child will wear it. Otherwise, it would be a waste of money.
Sell clothes online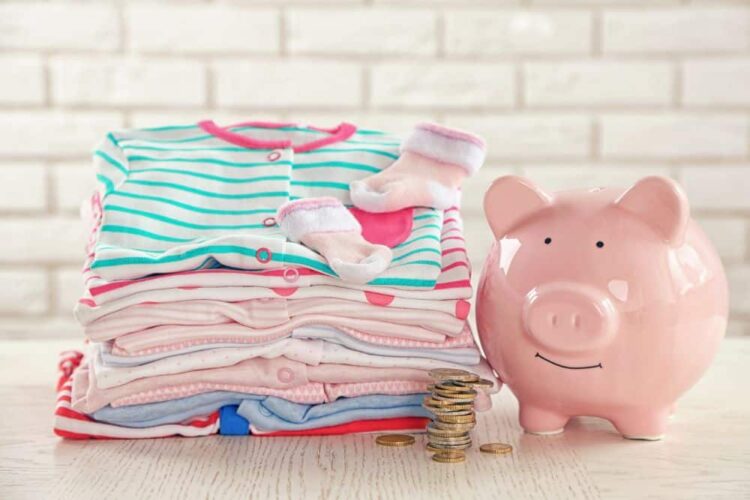 The previous tips are regarding different things you can do to save money, but why not earn some of it in the process? If you have a bunch of fairly new pieces and are looking for a way to increase your budget, you can always sell them. There are numerous websites you can use, and this process is pretty simple. Nevertheless, you need to check the conditions and ensure the clothes meet all of the website's requirements. It goes without saying that they don't accept damaged pieces with stains that cannot be removed. This is another excellent way to increase your monthly budget and get rid of the pieces that create clutter in the wardrobe.