With the emerge of the internet, business owners were provided with a plethora of opportunities to reach out to a wider audience. As if this wasn't enough, it can be said that with the increased usage of mobile phones for searching the internet, businesses got even more opportunities. Just think about it, every business is able to reach people from all over the world who have smartphones. This is how digital marketing was born. This means that the business owners are now in a position they weren't before. The influence they've got over reaching potential customers are now bigger than ever. Nowadays, we can see all of the effects of their strategies. At the same time, it can be said that many people don't use this advantage.
According to the report done by Smart Insights, only 16% of business owners have a marketing strategy that is not yet implemented into their modus operandi. Furthermore, about 46% of brands didn't define their digital marketing strategy. This calls for pure logic. Since you didn't do a good job of implementing your strategy, you can't really expect to see your business grow. The reason is that digital marketing is essential for the success of every business nowadays. So, it is of the utmost importance for a brand to start working on a strategy. This is the reason we've decided to compile an article that will provide you with answers to all of the questions you might have about creating one of these.
What is a Digital Marketing Strategy?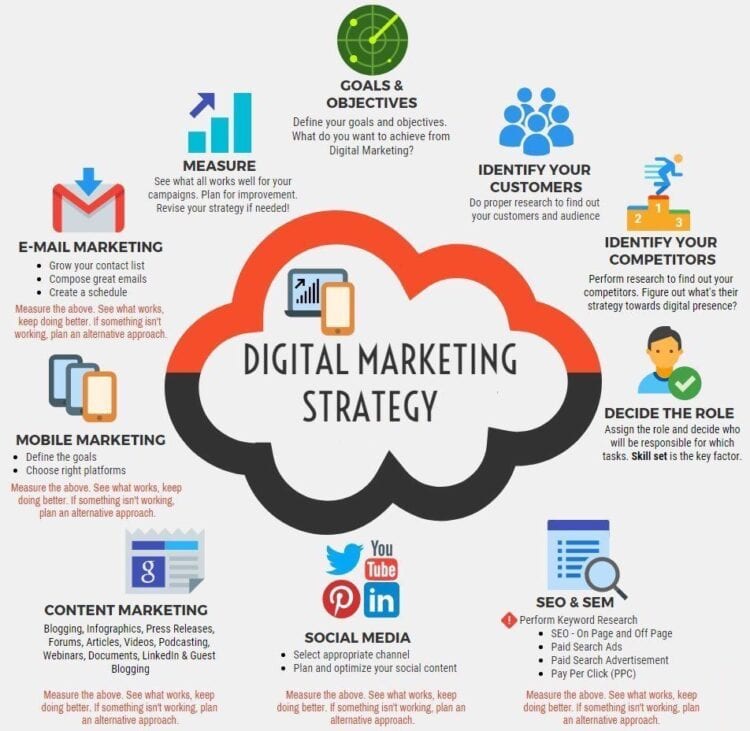 A digital marketing strategy is a set of actions that have the task of achieving a certain goal, through various marketing channels. This strategy will allow you to create and commence your online marketing strategy with the best possible outcome. You should be aware that every strategy created since the emerge of digital marketing is completely unique. There is no formula that will provide you with results you would like to have. In order to create a perfect one, you will be required to do proper research on all of the elements and provide solutions for every possible problem. There are three main types of digital marketing strategies short-term, medium-term, and long-term. By making scenarios for different cases, a brand will have the option of developing a more complex plan for the business itself.
Implementation Tips
When you create your own digital marketing strategy, the next task before you is to implement it. There are several tips on how to do it properly. As we already said, there is no exact formula on how to do it. So, you will have to conduct research on more than just one topic before you do it right. Also, you should have in mind that you can hire professional help. If you are interested in taking a look at an example of a company that can help you, you can check Medianovas. Anyway, we are going to provide you with some of the implementation tips.
Social Media Platforms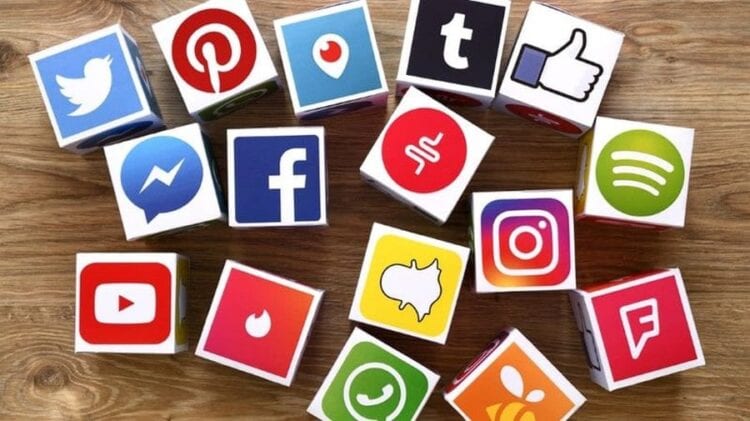 The first thing that you need to do is to find what is the right audience for your brand. This is the most important thing, known to everyone, so we are not going to get into greater detail with it. However, after you have found your target audience, you should find the proper channels for reaching them. You should take a look at what is the most common social media platform within your target audience. Thankfully, there are a lot of prominent and popular social media channels that will surely provide you with ways to provide you with a way of reaching a certain audience.
Strategy Needs to Be Adaptable
When you have in mind that digital marketing has the nature that changes every now and then, mainly because a plethora of new tools, trends, and techniques are invented regularly, you should create a strategy that can be adapted in various situations. When you have a proper, adaptable strategy, you can be sure that you are ready for a plethora of different scenarios that you can stumble across. At the same time, it will define the role of any platform or channel that will have an influence on the success of the marketing strategy. However, with it being adaptable, it means that it doesn't need to be unchangeable. We can say that the success of your campaign heavily depends on the flexibility of your digital marketing strategy.
Set Goals and Track the Performance
Investing a significant amount of money into your website, digital marketing campaign, and promoting on various social media platforms is not as hard as it looks. However, all of these need to be tracked and thoroughly analyzed. This is all done with the task of ensuring the proper level or ROI or return on investment. By performing these checks and analyzes will provide you with detailed information about the changes that need to be done in order to provide an improvement to your strategy. What's more, sometimes these metrics can give you a hint to completely abandon your strategy before you invest more resources and time into it and come back empty-handed. This is something that we would recommend you to hire professional help in case you don't have a proper experience.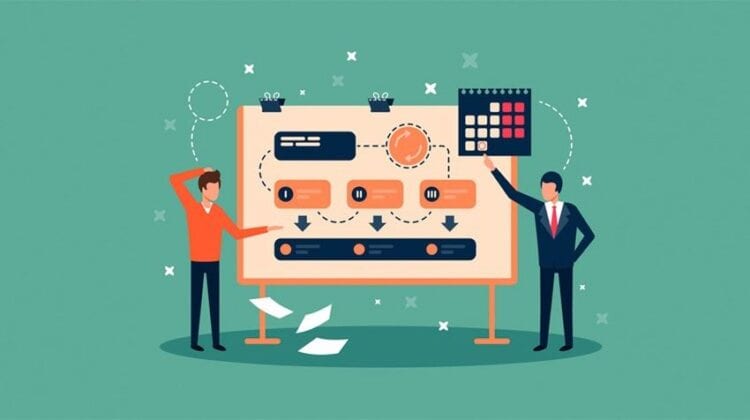 Customer Journey
One of the most important checkpoints for creating a proper digital marketing strategy is creating customer sales funnel. It is of the highest importance for you to have complete knowledge about this process before you start making these. When you have a complete understanding of those, you will have a much easier job and the chances for mistakes will be at a minimum. Having one of these is highly important because you will be aware of how relevant your brand is and what needs to be done in order to improve the strategy to the point where actual customers make the purchase. After then you can proceed with creating the messaging that will be relevant for mapping online channels for your customers.