The difference between open and closed car transport options is most in the price of the service. Many vehicle owners are concerned about whether safety standards have been met. But we have to say that safety comes first because even though it is a significantly cheaper service, it still costs a lot of money. Well, none of the famous car shipping companies will risk harming their customers by providing unsafe service. Therefore, if the security aspect is your primary concern, there is really no need to worry about it.
Most auto transport companies have been offering these two options to their customers for a long time. However, the dilemma remains until the moment when you need to sign the transport contract with them. In this article, we will try to cover the advantages and disadvantages of both choices, so it would be easier for you to decide which one to take in the end.
However, several aspects must be considered for the decision. First of all, you must know that only 10% of the users of such a service choose enclosed transport. Also, the price of closed shipping is up to 40% higher than that of open shipping. But on the other hand, safety is far greater and the car is not exposed to various external influences. In most cases, the car arrives at the owner's safely and in good condition.
Important factors to look out for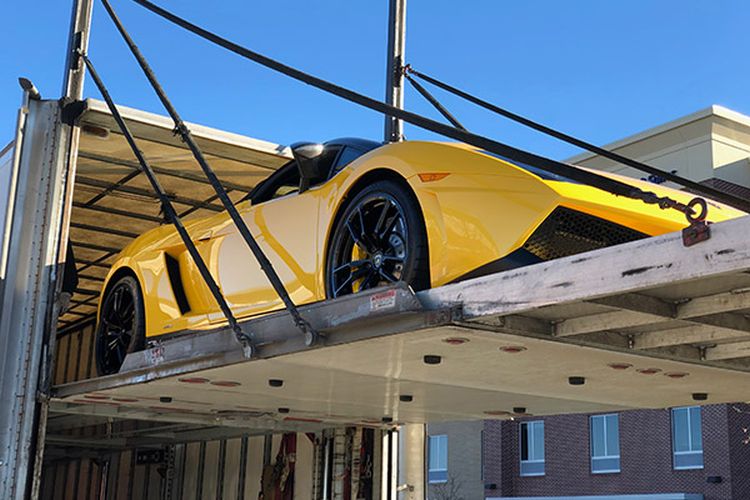 The cost of transport is formed according to the length of the journey, the weight of the vehicle, and the special safety protocols if any. Long distances cost less per mile or kilometer compared to short distances. The destination also plays a role, as each shipping company has popular top destinations and less cost-effective routes. It is also important to note whether you pick up the car from the terminal yourself or make sure it is delivered to the desired address.
If the price is not important to you and you want only the top service, choose the enclosed shipping type. If you want to save money, go with the open variant.
Pros and cons of both types of shipping
We will first look at the advantages and disadvantages of closed-loop transport. There are a few of them only, but relevant enough so you can easily make the final decision.
The advantage of course is in:
– Increased security and protection
– Great choice for expensive and luxury vehicles
– Reduced risk of damage
– Weather protection
– Protection against dust and debris
But the disadvantages may be the following:
– A higher price for less efficiency
– Slower transport
– Waiting for a certain period to meet the enclosed transport quota
But when it comes to the open type of vehicle transport, we must keep in mind the following positive aspects:
– A price you can afford
– Fast transport
– Flexibility in choosing dates
Also, there are some drawbacks, including:
– Less protection of the car from weather conditions and dust
– Risky safety aspects compared to the closed type
– You will have to wash the car immediately after it's delivered
So, if any of this is important to you, or makes a difference, you should go with the one that fits your needs better.
What does your decision depend on?
Decisions are based on many factors that we consider to be important to us. Knowing the pros and cons, you are already aware of what you actually get with both options. It is also important to choose a reputable company with which to achieve your goal completely.
To make sure you make the right choice, consider whether the value of your vehicle is commensurate with the amount you are investing. Of course, even old cars have a high material value, but still, try to reasonably decide whether it is worth spending thousands of dollars on this type of service, especially if the final destination is not so far away.
At the same time, do not forget that closed trailers have a smaller capacity, which means that about four vehicles can be transported at once, but not more than six. On the other hand, in an open trailer, it can hold up to ten vehicles. This makes open transport much more efficient, economical, and practical.
When it comes to safety, there are not really many examples of incidents or major damage. Sometimes the damages are so minor that the company gives an additional discount or pays compensation to the owner. They do this because they are confident in the high security of the service and that such incidents are really rare.
When to choose enclosed transport?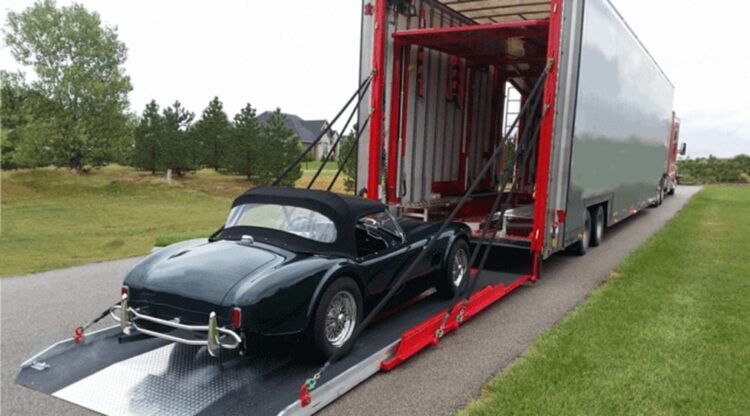 Except in situations where you can afford it, there are other examples when it is better to choose this option. If you own an expensive and luxurious vehicle, transport it in a closed carrier. The same goes for old-timers, antique car models, exotic cars, etc.
This option is invented just for such customers, who have vehicles that simply can not share space with others. In such cases, this is a more cost-effective option, because even with the compensation from the transport company it will not be possible to compensate for the damage.
In any other case, other than the ones we have described, open transport is a more economical and cost-effective option.
Conclusion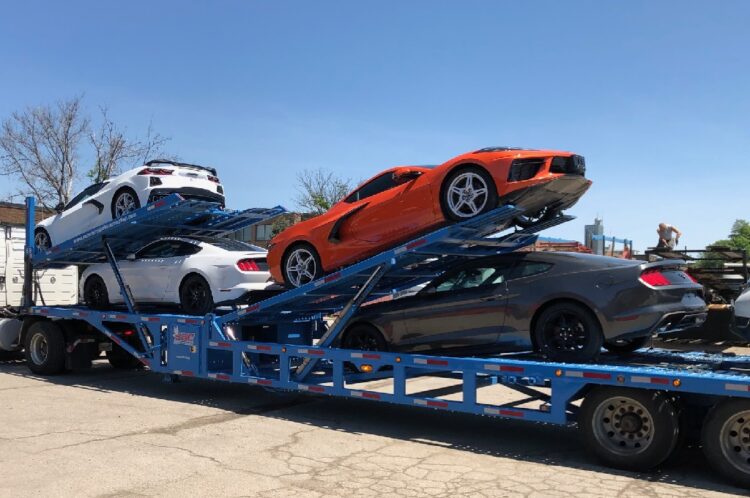 When making your final decision, consider all the pros and cons we have described in this article. Do not forget that the closed type of vehicle transport can be much slower, although the price is almost twice as high. The demand for this type of shipping is really much lower compared to that for open transport.
Always choose a reputable company with a long history of successful collaborations. Be smart when choosing, especially for open transport. In such cases, it is worth concluding an agreement with more expensive companies. But be prepared that when you get the car, you will probably need to take it to the laundry right away – which is still a much lower cost than enclosed shipping.