The safest way to secure your cryptographic keys offline is a hardware wallet, but which one is  suitable for you? You can use your hardware wallet to manage your digital assets according to your technical knowledge. The best hardware wallets are Trezor Model T and Trezor one. They both are praised for their usability, security, and capability for various crypto assets. Both have excellent security features, but they can select the suitable one according to user requirements.
Let's closely check Trezor Model T Vs. Trezor Model One. Model T is more expensive and has updated hardware. Let's start the discussion.
Comparison Table Of

| | | |
| --- | --- | --- |
|   | Trezor Model T | Trezor One |
| Storage Form | Hardware (Cold Storage) | Hardware (Cold Storage) |
| Currencies | 1649 | 1500+ |
| Cost | $185 | $70 |
| Mobile App | No | No |
| Device Size | 22g | 12g |
| Touchscreen | Yes | No |
| Incorporated Exchange | Yes | Yes |
Description
The first hardware wallet was Trezor One, which was released four years after Bitcoin was initially announced.
Accessible code is used to run both devices. You may check the raw data and modify your firmware using a Trezor.
Trezor One
This is the first hardware wallet that was developed in 2014. The goal was to make a user-friendly and straightforward bitcoin wallet. This is an effortless and highly used hardware wallet with less money.
Model T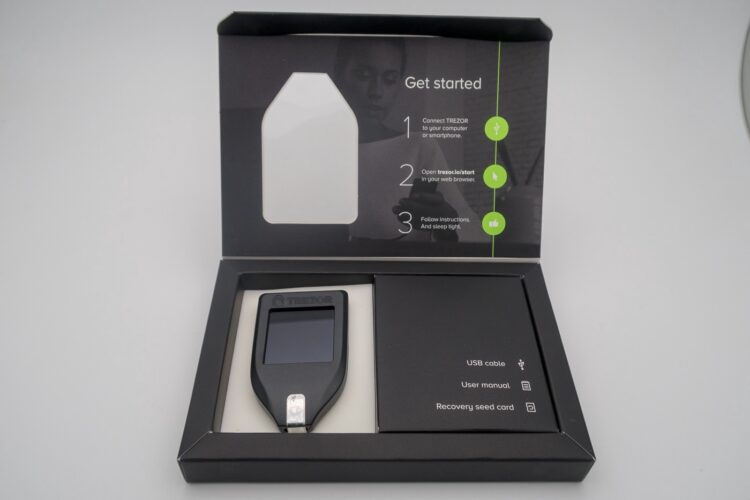 The Trezor Model T is a premium physical device for storing digital assets. It is the most efficient hardware wallet of the next generation. It combines powerful technology with an intelligent touchscreen user interface.
Hardware
Both devices are without batteries and are operated by USB. Let's compare hardware.
Trezor One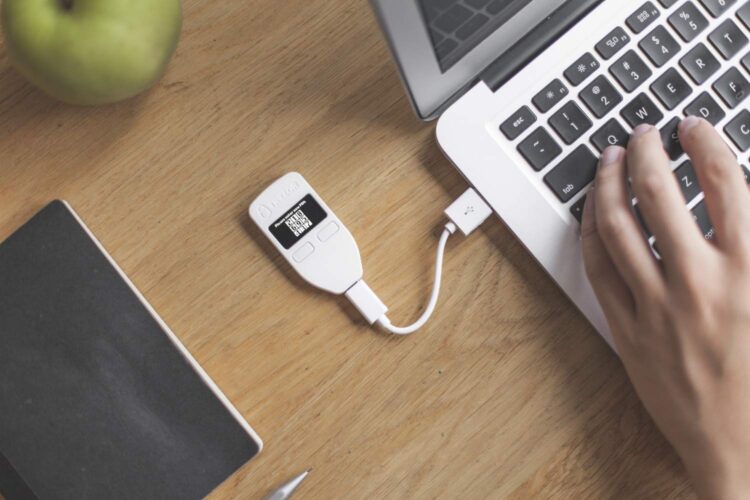 The device is made of ABS plastic which is safe from damage. ABS is renowned plastic which resistant to both chemical and physical damage. The device is powered by an ARM Cortex-M3 processor that operates at 120 MHz. It uses an STM32 F2 microcontroller.
Thanks to the hardware, your digital assets are easily accessible.
Model T
Reinforced ABS+PC plastic is used to create the wallet's exterior. Model T contains an integrated STM 32 F4 microcontroller and an ARM Cortex-M4 processor running at 168 MHz.
There is a built-in SD card slot. Future onboard secured storage will be possible thanks to the storage. Right now, you can protect your PIN using an SD memory card. Every computer is compatible with the inbuilt Micro USB-C connector. Your Android cellphone can be connected using the connector as well.
For Beginners, Which Is Best?
How a beginner will connect with a gadget is the most crucial factor to take into account for beginners. The Trezor One features a more straightforward,  less innovative design when compared to the Trezor Model T. Because it is an old device, the Trezor One lacks a touchscreen. The Trezor Model T, on the other hand, features a touchscreen that is physically part of the gadget. Often, it is significantly simpler to create a customer experience accessible to practically any user on touch screens.
The Trezor One is still the best option for anyone who desires a more "hands-on" experience, despite the Trezor One's design and physical gadget appearance being a drawback.
The Model T, on the other hand, continues to be a sophisticated, elegant improvement in almost every other aspect. Because the touchscreen is incorporated, the gadget is more accessible for beginners to operate and offers a broader range of features. Users manage everything directly on the hardware wallet without connecting it to a cellphone or computer. For the beginner's Model, T is a more convenient device.
Security
A crucial security difference between the Trezor Model T and Trezor One is where users keep and store their keys. The Trezor One must use a computer or phone. However, this connection could generate problems. The hardware may be infected if a user visits or sets up cash through a phone with security problems.
Users of the Model T can protect sensitive storage cards using the MicroSD port and keys that are kept on the Trezor device. Only those who physically hold the hardware wallet and the associated PIN code can see the data on the card.
Functions & Features
Both devices enable you to carry your private data with you at all times and from any location, and they both run on Windows 7+, Linux, and macOS 10.11+. Both models work with ERC20 Tokens and well-known native coins, so you may avoid using MyEtherWallet or MyCryptoWallet interfaces.
Both gadgets support hot wallets like Metamask or Exodus. You can also invest your cryptocurrency assets using Exodus.
The Trezor one has a built-in 128×64 pixel OLED display. There are two buttons on the Trezor that you can use to navigate the system. Trustworthy displays check the information to clear out any possible attempts at network manipulation.
The color touchscreen is the crucial benefit of Model T. The wider screen improves security during the recovering seed process and dramatically improves usability and accessibility. There is not necessary to utilize a device that might be hacked. Moreover, the Model T has an SD card slot built in.
Although the space needs to be completely operational, it will have capabilities like integrated secured storage. Passphrases, recovery seeds, or private keys will never be stored on the card.
Supported Crypto Currencies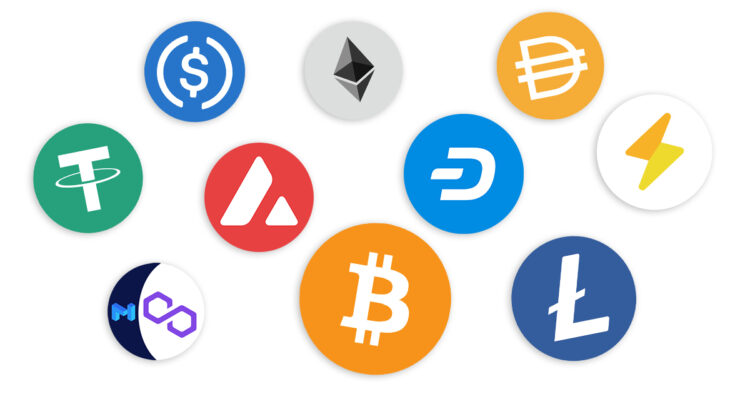 The Trezor Model T and Trezor One have identical basic functionality, but the Model T provides more compatibility for a broader range of cryptocurrencies. Some familiar examples like Ripple and Monero, which users cannot store on the Trezor One. The Trezor One and the Model T cannot hold the same digital assets. Trezor One supports the most well-known assets, including Ethereum and bitcoin. The following are a few storable crypto alternatives that the Model T can use:
EOS
Cardano
Monero
Ripple
Tezos
Conclusion
Which wallet is superior is challenging to determine. It largely relies on your requirements and desires. Both wallets are fantastic and won't let you down. Both versions offer very high-security conditions, an easy-to-use interface, and are quick and straightforward to set up.
The Model T is for daily use, convenient coin access, and digital data. It lacks a physical button and is fully controlled via a colored touchscreen.
The Trezor One is ideal if you have a limited budget or want to use your hardware wallet to store your digital assets but expect to conduct something other than everyday transactions. The Trezor One is sometimes used in addition to the Trezor Model T as a backup device. Against any remote hacking technique, both devices provide an exceptional defense.
Get your hardware wallet to get started protecting your cryptocurrency assets!