A wedding video is a precious memento for your entire life. Once you have hired a videographer, you must wonder how much time they will take to shoot and finish the whole video. Well, the timeline of the wedding video depends on a variety of factors. Continue reading to understand the aspects that contribute to the timeline of your finished wedding video.
1. Types Of Wedding Videography And Their Duration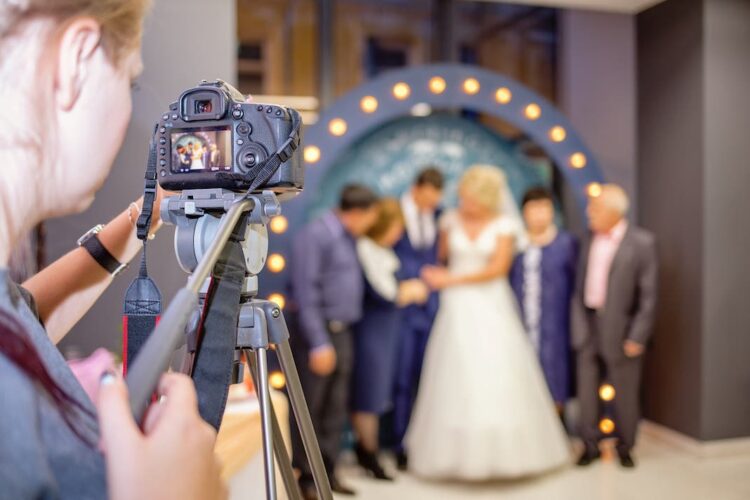 Wedding videography comes in a variety of forms.
Highlights: Typically, highlights are covered within 3-5 minutes. Only the most memorable moments from the ceremony are included in this type of video. Video editors add enchantment to the highlights by putting filters, music, and voice-over narration to make it more appealing.
Short Film: Short films are usually between 7 and 10 minutes long. It's an honest depiction of the wedding day, with all of its lovely details. Short films are generally made with the intention of being shared on social media.
Documentary Style: Documentary wedding videos are longer, ranging from 60 to 90 minutes in length. This format may contain short interviews with friends and family members who narrate the couple's story and shed light on other elements. Of course, it includes other events in the couple's lives that build-up to the celebration and beyond.
Cinematic Style: A wedding video in the cinematic style incorporates all dramatic aspects. Aerial vistas, slow-motion, narration, and dialogues are all present, just like they are in any other featured film. It could last anything from 60 to 120 minutes. If you want an impactful cinematic-style movie, you should only hire the most incredible wedding videographer.
Pre-Shoot Video: A pre-shoot is a brief picture or video session that takes place roughly 2-3 months prior to the wedding. Typically, these videos are prepared as part of an invitation that is delivered to attendees. It usually contains romantic photographs and videos, as well as an enchanting "save the date" slide.
Wedding videos allow you to see details that you might otherwise overlook. Perhaps this is why wedding videography is the most effective approach to document a memorable occasion. As a result, it's crucial to discuss your preferences with your wedding videographer and editors. It would help if you searched for a wedding videographer who shoots all of the styles. To know more visit https://peonyluxe.co.
2. Moments To Include In The Video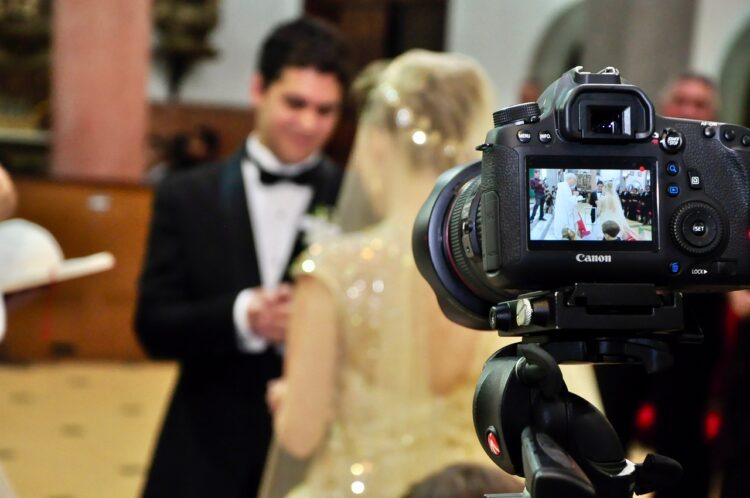 Every moment of your wedding day will be unforgettable, making it impossible to condense it into a few minutes, especially because most weddings stretch several hours from beginning to end. However, the following are the most important moments to remember:
Preparing from each person's point of view
The bride and groom exchange their first gaze at each other
Vow ceremony
Events for the reception (cake cutting, first dance, and tossing the bouquet)
If you're attempting to keep the wedding film short, skip the extended coverage of the venue or guest arrivals and departures. This type of footage simply takes a few seconds to portray the tale of the day. Guest reactions, unique looks between the bridal couple, and family customs are all key features, and you cannot possibly skip them from your wedding video.
If there's anything that you can't miss, make sure to tell your videographer so that the moment is captured in its entirety. Although most wedding movies include the events mentioned above, it's worth being transparent with your videographer if you want something unique or more attention devoted to a particular aspect of the celebration.
3. The Time To Finish A Video Depends On Number Of Days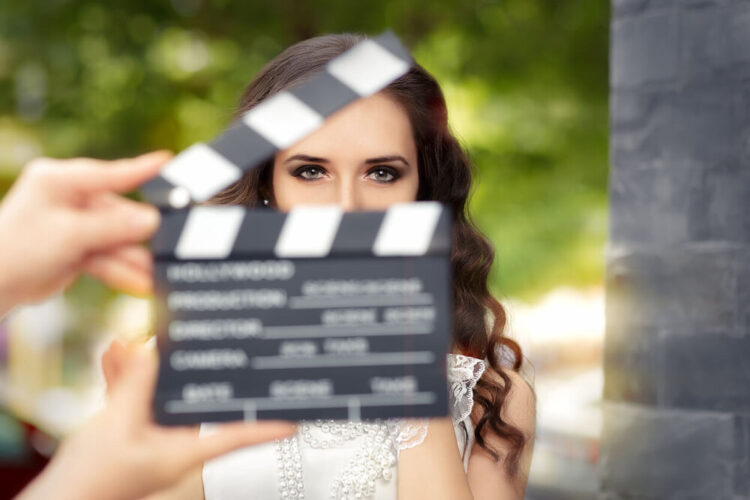 Every wedding has several rituals that must be followed. However, you'll need the videographer to concentrate on specific events based on various circumstances, including the budget and duration. If your wedding is only a few days long, you will have fewer hours to edit the video. If your wedding is longer than two days, the filming and video editing will take longer.
4. Types Of Edit
Your videographer will undoubtedly play a significant role in your video editing. The length of your speech will influence the size of the wedding video. Wedding vows written by the couple can be encouraging to revisit as a pair. Poems are frequently included in wedding vows to make them more personal and are a moment worth having recorded entirely. The editor should be aware of how to cover it properly. The views of the couple's reactions and the reactions of the guests to the vows must be filmed and edited correctly.
5. Editing The Video
One of the most crucial components of determining how lengthy your wedding film should be is editing. A well-edited video makes for an entertaining movie to watch and share. To make the film more fascinating, remove background noises, add crucial talks, record speeches correctly, and replace whispers with music. If it's well-edited, you'll want to revisit it, sipping wine over it at your anniversary parties.
How long does it take for the wedding video to arrive?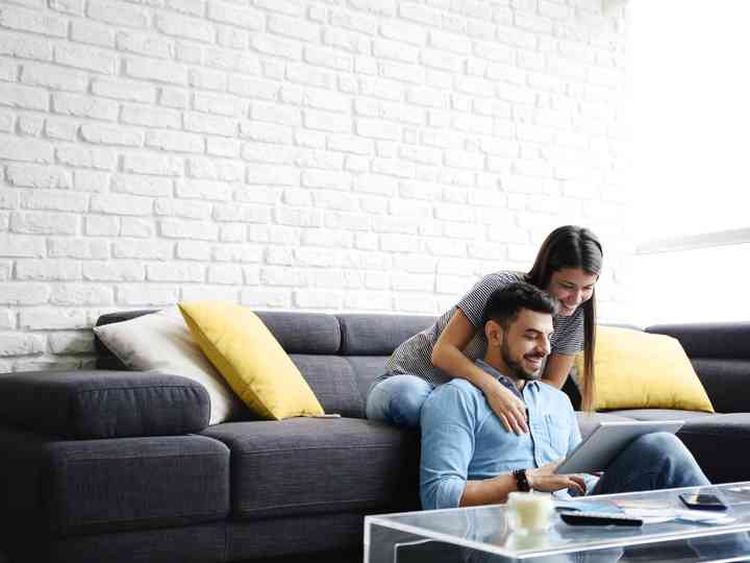 The length of your wedding film will determine when it is delivered. Still, if you're working with a prominent company, they may have a staff of editors who can provide you with the video quickly.
Whether individuals or businesses, most professionals spend several days gathering snippets, adding additional effects like music and filters, and editing it down to the desired duration. Your videographer should provide you with a timeframe for when you may expect your footage and keep you updated.
There are advantages and disadvantages to hiring a solo videographer over a video production firm. When conducting research, consider cost, experience, and timeliness to search for the ideal videographer.
You simply need to find someone who shares your vision for how you want your big day to be captured on film. Choosing a company over a solo videographer can make your video process a lot easier and faster. It also helps to shoot each and every moment with precision.
Conclusion
Moving forward, talking about the beautiful experiences over a shared bottle of wine and some delicious food will most likely become a crucial part of your anniversaries. For your big day, a wedding film is a must-have.