Writing about various topics on a daily basis can be fun, entertaining, useful, educational, but let's face it – overwhelming and at times even boring. If you are a word wizard and you like to play with words, being a writer will bring you lots of money. However, that doesn't mean that you shouldn't use all the tools available to make your job easier and utilize your time better. Thanks to the Internet, lots of things can be done faster, so take a look at the tools that can make your job much easier! You can also use such services as https://thesisgeek.com/ to get great content
1. Grammarly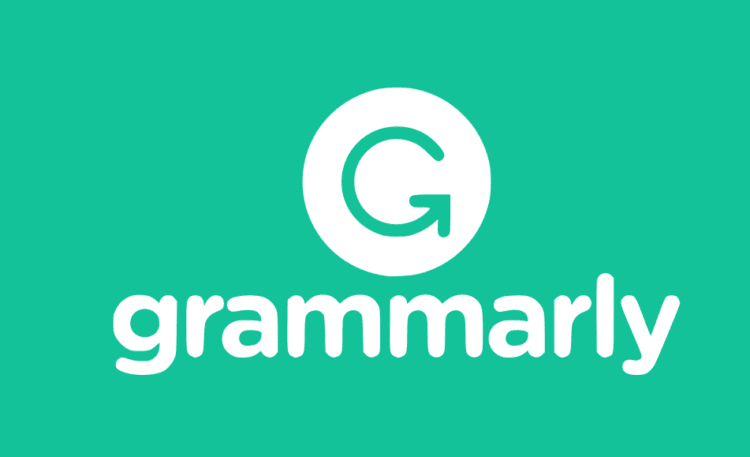 This divine tool has been sent to the writers straight from heaven. Writing fast will surely result in numerous grammar and spelling mistakes which is not desirable when you want to deliver great content. You can open up a free account that will do the work just fine, or if you are a complete perfectionist but still with lots of things to learn, you can opt for a premium account. The great thing about it is that you can install it on Chrome and spell check everything which can truly be useful.
2. EasePDF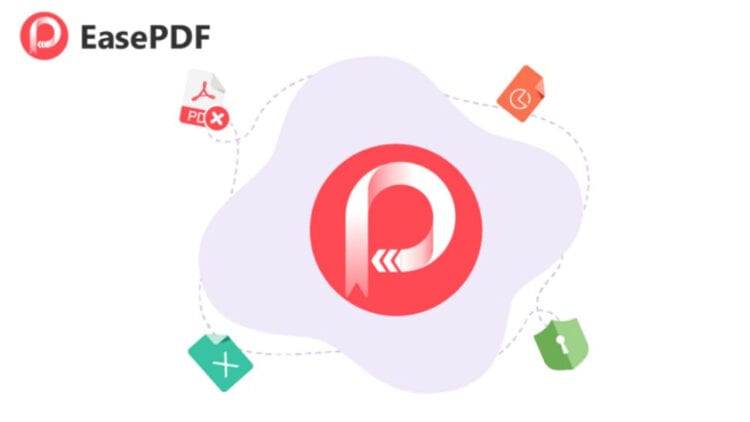 Sometimes it is simply necessary to have the option to convert the document fast and EasePDF will make it simple for you. There are options to compress, split, merge, rotate, or edit PDF. In addition, you can convert Word, Excel, PPT, JPG, HTML to PDF. There is also the option to convert PDF to Word, Excel, PPT, JPG, or HTML. It is pretty simple for use and it can convert your files very quickly.
3. Wordcounter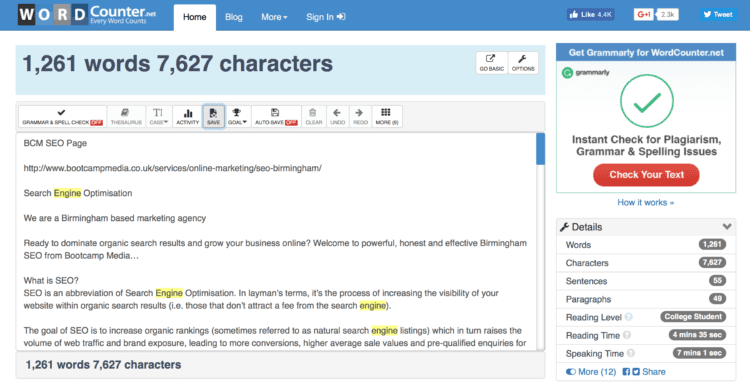 If you don't use Word for some reason or you are writing online, this tool can be pretty handy. It is especially useful for writers who get paid based on the number of characters used. It counts the number of words, characters, and sentences. It also shows the reading level which will help you understand better if you need to improve your writing style. The best part – it will give you the time necessary for reading and speaking, which is perfect for writing speeches. In addition, it will show you which words are used too often so you can change them to make one great text that will be appealing to the readers.
4. Hemingway Editor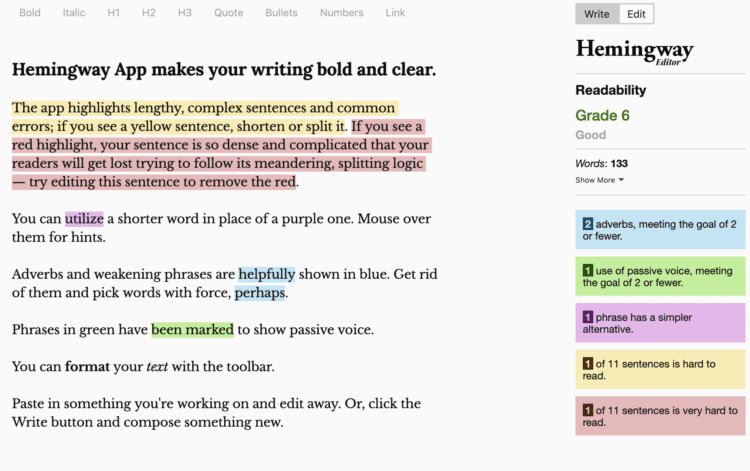 If you are actively working on improving the content you are providing, then Hemingway Editor is the right one for you. Don't be scared by the number of bold areas and all the colors you will see. Take some time to read through all the suggestions and you will achieve significant improvement in time. It is a free app that you can use easily. It will show you the sentences that are hard to read and will count the adverbs and detect the passive voice every time you use it. It is better to reduce the number of passive sentences in order to improve readability.
5. OneLook's thesaurus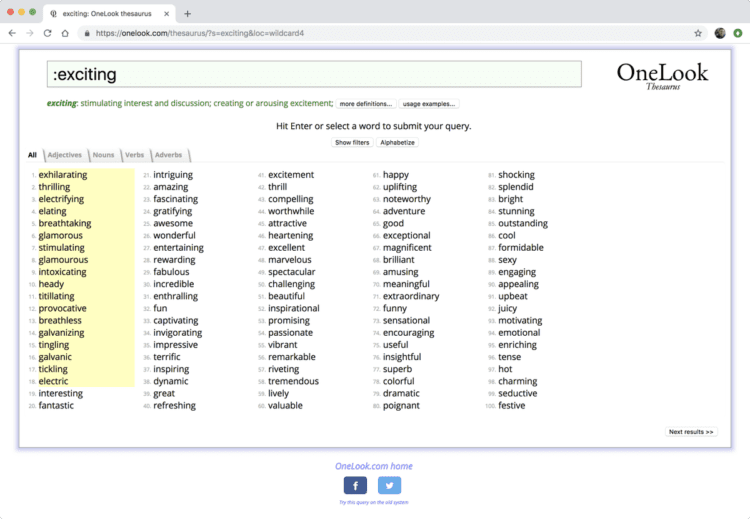 You know how sometimes you want to use some word but you simply can't remember it's exact form? Well, this is the tool that will help you to overcome this issue easily. You can type in what you can remember about it and then search for the one you want. It will give you plenty of suggestions, so you can be sure that you will find what you are looking for.
You can find the synonyms and the words in the related category or concepts. It is pretty useful indeed, especially when you notice that you keep repeating the same words over and over again. Avoid this by expanding your vocabulary. Learn new things. It will surely help you significantly in upgrading the quality of the content you are making.
6. Cliche Finder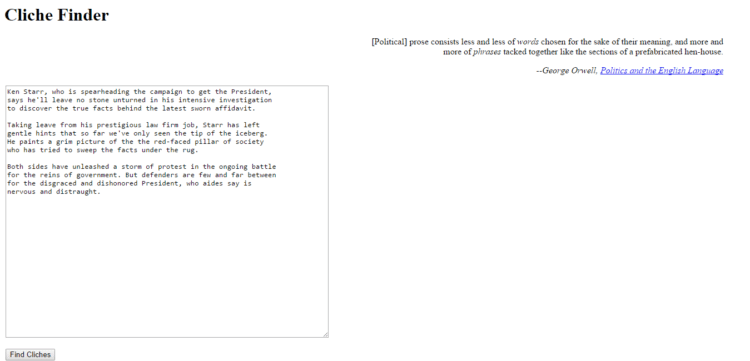 Considering that there are millions of articles online, there is a very small chance that something new will appear. However, what you can do is to avoid using clichés and replaces them with something that cannot be read that frequently. This tool will highlight the phrase that is used too often, so you can replace it and improve your content.
7. StayFocused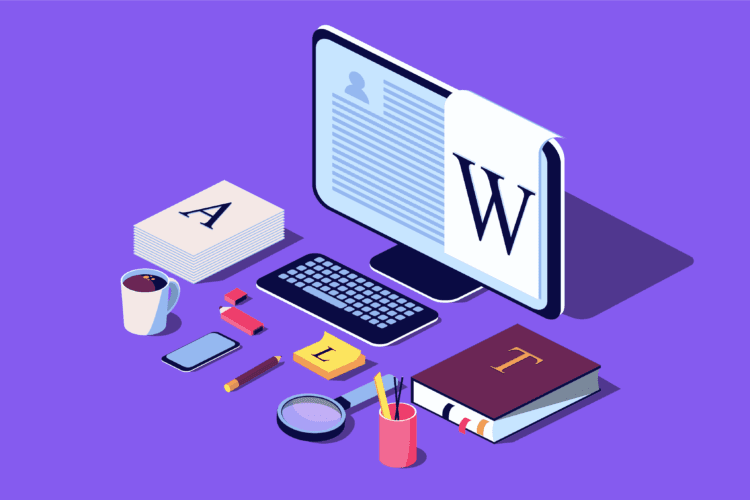 We've all been there. We sit and are fully focused on what we are doing, but somehow we would like to find out more about the daily news, or we would like to check Facebook, Twitter or Instagram and suddenly we realize that we have waisted an hour that we could use for working and tackling our obligations. Writing demands commitment, so it is necessary to block out all the other things that prevent you from being fully concentrated on what you are doing. This tool will help you to block all the websites that are too appealing to you. Help yourself stay productive and use your time well.
8. The Most Dangerous Writing App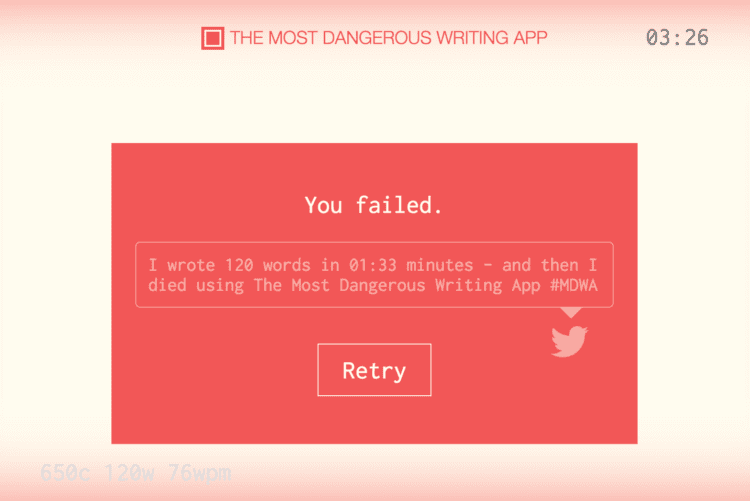 It is a known fact that writers like to read what they wrote dozens of times before sending it to the client. However, this translates into a waste of time which can be utilized in a much better way. If you are procrastinating and constantly revising what you have written or you keep reading some unimportant things online, then you are up for the challenge. Use this writing app that will make your work faster, or everything will be erased. If you work better under pressure, this app can make you finish everything in significantly less time than you would without it.
We are sure that you will love these tools as much as we do and find them useful. It is important to find the apps and tools that you like so you can make progress in your work and deliver better quality in significantly less time. Check out each of these tools that we chose and see what suits you the most. It is important to give yourself the chance to test it for a few days and then bookmark the ones that are the most practical and useful to you.