Where am I going next , should I explore a new place? That's the exciting thought that makes us feel happy and advantageous when we think of our next journey.
To travel is to take advantage of everything a destination can offer to her visitors .
Exploring a new city is a fun and exciting thing to do , no matter if you are a spontaneous or a pre-planner type of a person.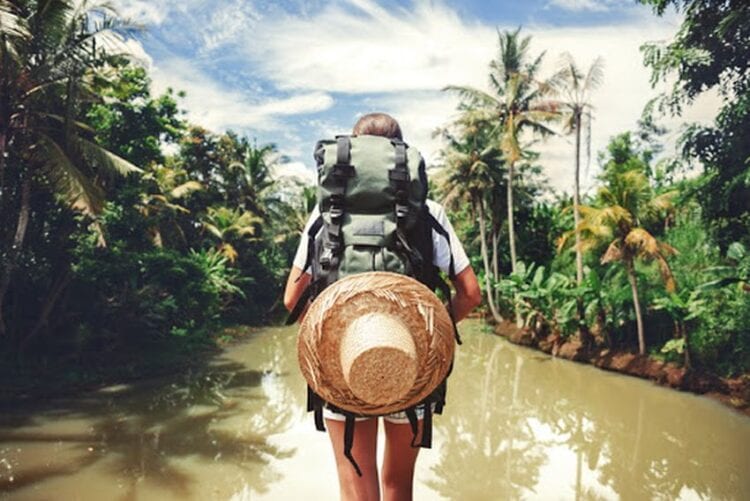 Being a spontaneous traveller can help you to see and visit as much as possible, as you don't have a checklist that you have to follow.
On the other side ,being a pre-planner type of a traveller will also help you a lot. From doing all the research in advance about the new place itself, to the fulfilled days ahead of you , your trip will be exciting and pleasing.
Wandering around in a new city doesn't have to be a problem anymore by following these 3 simple tips:
Do some research but don't plan everything!
Tripadvisor is a tool that comes in handy here. It is an online travel company, with a lot of generated information by users , which offers different comparisons in the tourist segment .
Here you can find some previous travel experiences , bookings for transportation and accomodation, best food and beverages places , recommended to be visited.
It is one trusted brand, followed by a lot of satisfied people who trusted the feed and were guided to several  awesome places during their trips.
The big number of travel blogs , also offer interesting storytellings followed with videos , pictures and sound effects , which will definitely boost your imagination about a certain city that is on your wishlist for a long period of time .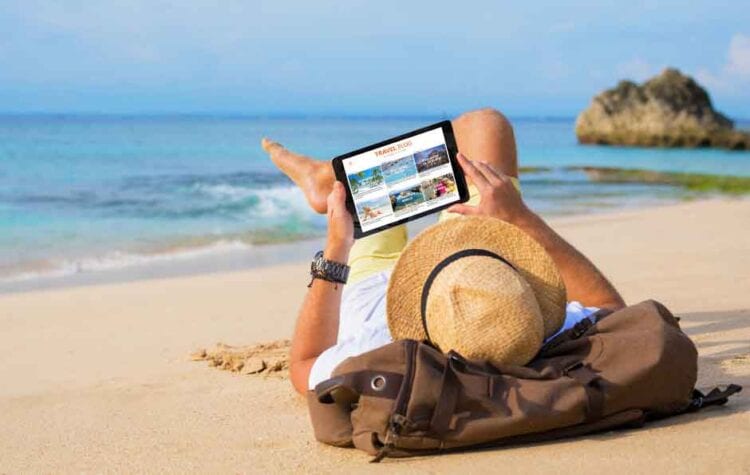 These blogs offer short films by tourists who filmed their trips, on which you can see the captured atmosphere and the splendid time they had in some wonderful place .
Another important thing here is to not expect to see all the top famous sites in the city in a short period of time , for example if your stay is only 3 days.
You will need a strict and prioritised plan in order not to get lost, but if you do, you can learn more here how to pinpoint your exact location.
Google some photos of your soon to be seen city! Believe it or not, pictures do tell a story.
They have the opportunity to mentaly transfer you there .
Explore the transport opportunities and how to get from one place to another.
Book a walking tour !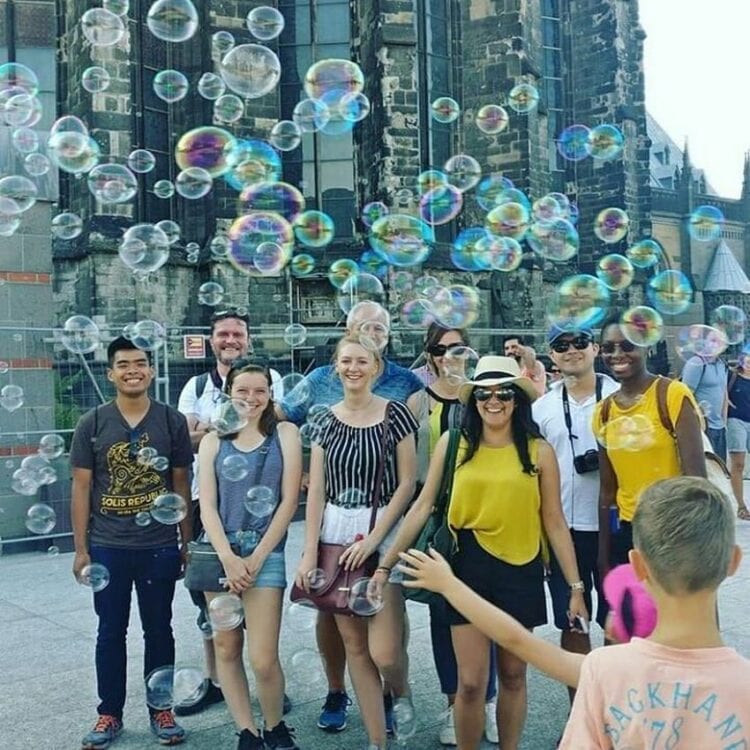 Almost every major city that is visited by a ton of tourists on a yearly basis, has its own tour guides who organize walking tours.These tours in some places can be found for free,  as the tour guides are freelancers who offer that service without a price tag. At the end of the tour, depending on the quality of the service in this case of the tour , tourists decide how much money to tip the tour guide .
Some cities offer different kinds of tours, depending on your wishes and what exactly you would love to see and explore . There are specific historic tours, if you are interested in the ancient history details and sites. General tours, or tours on which you can see every single famous site are also available.
The tours can be organized by bus, where the buses that are used are specific ones, called sightseeing buses. They have two floors and no roof, for a better scenery.
Another type of a tour is the walking tour . This way you can hang out with many tourists and enjoy walking and seeing all the places you always dreamed off. Who knows, you can make a few new friends like that.
Follow bloggers and influencers!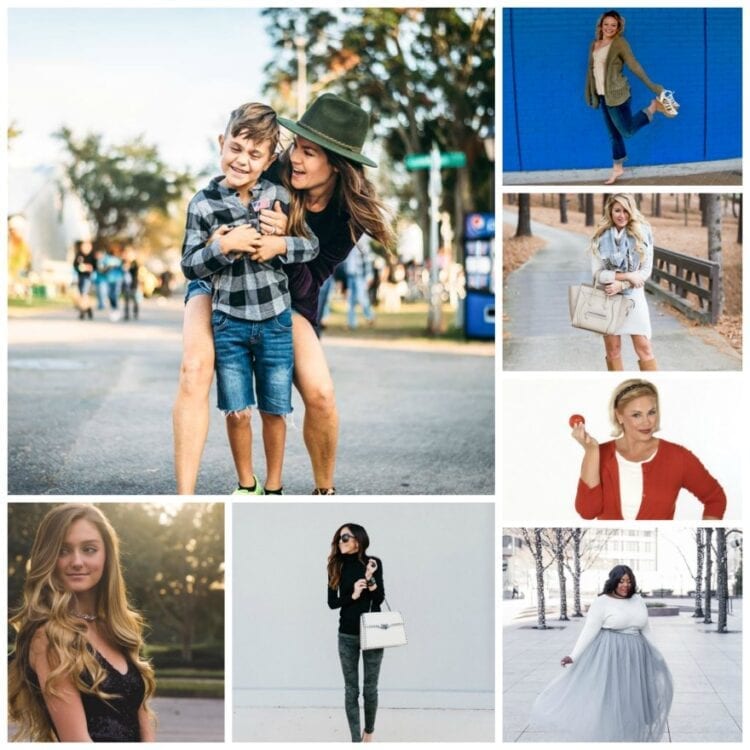 As cheesy as it sounds , bloggers and influencers actually travel a lot and it is in their nature to share almost every detail of their lives.
They use technology in its fullest and enjoy sharing their daily experiences on different travel blogs.
Their content is always creative and attractive, as they are competing with other bloggers in the field . Some of them make money from it , some are randomly filming their everyday life, but they will provide you some quality information on places they visited and how much they liked it .
Do your online research. Maybe you will find out that a blogger already visited your chosen city and use their advice .
They share the simplest details of their trips. From hotel choices , to food dishes they tried  , outdoor and indoor activities they 've done , everything.
Details like that can help you to finally make a move and book your trip.
These were some of the tips you can use on your journey.
Make a plan and finally go on the long awaited adventure to visit your favorite city.
Get moving and make the most of your day. Try to maximize the time you are out of your hotel, in order to see and explore as much as possible.
However, another  important thing is to relax. Yes , you want to see as much as possible , but you have to find time to relax and enjoy the details. Visit a few places on your list and find a cozy restaurant to try their specialities and local dishes .
Make sure to take pictures. They make a great memory which you can cherish for a long time.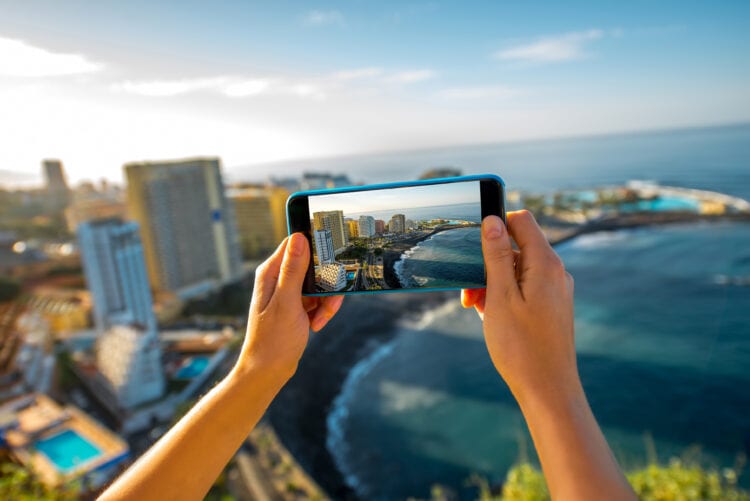 Choose to travel with someone who is as advantageous as you .
Someone who is passionate and eager to learn new things and explore new places by your side. It is perfect  to have company when making memories.The good things are always shared with good friends.
Travel and read the world like a book with an unlimited number of pages .Seek adventures and fulfill your life with lifetime memories.
Trips are more valuable than any other thing that money can buy. Those memories are worth every penny you invest.
Be curious , use your imagination, be advantageous,cozy,  feel privileged and lucky as in the end everything that truly matters is how we lived and how we take care of ourselves, both physically and mentaly.