Have you ever wondered how the stone carvings and engravings are made? If you are new to the business and you want to excel and be better than the competition, you have to get the best tools on the market.
Carving the stone is something that people have been doing since the beginning of time, ever since the people exist, the rock engraving exists.
However, now we are doing that in a faster and more sophisticated way that is letting us explore all possibilities and create pretty much everything that we can imagine. Here we are going to talk about the machines behind the engraving and carving, what they do and how to choose the best one for your type of business.
Mechanical Machines
The mechanical process of working on rocks and other hard materials will give you different results than the laser one. You should know that the difference is that the mechanical machines cut in-depth into the material, and the laser machines discolor the stone, and it gives it a bleached effect.
This process is used usually for engraving of headstones and after the process is complete, then a message can be glided or painted.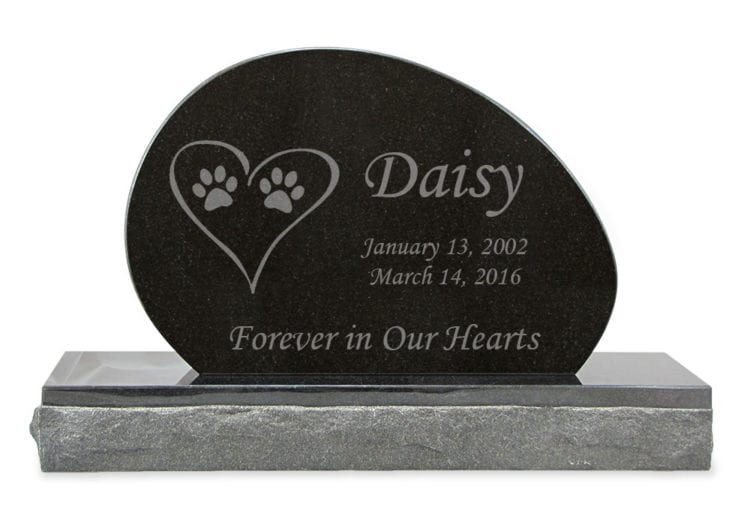 If you want to personalize or create jewelry, then you can do it with these machines. They work on almost any precious or natural stones and you can change the shape or do anything that you can imagine to create the perfect piece of jewelry.
If you are using a mechanical engraving machine, then you will need a cooling system to prevent premature tool wear and overheating. For small engravings, you can use air cooling, but if you want to cut deeper into the stone, then you will need continuous lubrication.
The most common use of mechanical machines is:
Engraving on granite and marble
Engraving on headstones and graves
Shaping of jewelry in precious or natural stone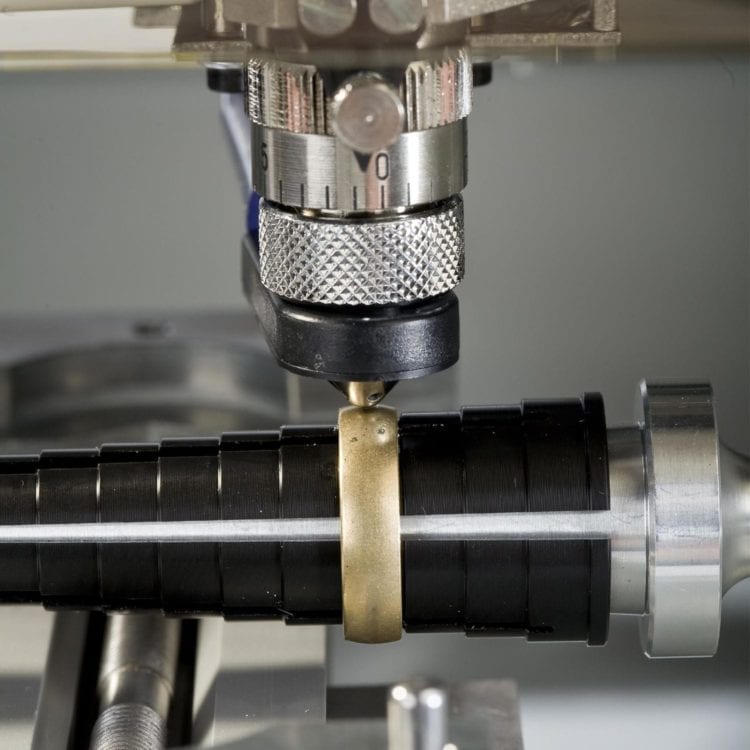 Laser Machines
These machines are great! They can work on the hardest materials on the earth and if you use a laser you can create beautiful products.
Did you know that you can put letters, logos and photographic details on any type of material and have that piece for the rest of your life?
The way they work is that the machine is directly placed over the rock, but it does not come in contact with it. Then a beam of light hits and melts the surface. The laser is directed by a computer, so you can be as precise as you want to be. Because of this, people are able to put even the tiniest details in the material and CNC machines are used in this process.
However, you should know that the color of the rock may change because of the reaction of releasing oxidizes to oxygen. This is not very common when it comes to hard materials, but it can happen. The process can also be done on purpose if you want to get a new color with a practice called laser marking.
Polished slabs that have a really smooth surface will provide the best results. If you are using a material that does not have a flat surface, the final result will not be distorted by curves.
However, if you want to work on a rock that's not really flat you will need to use support like modeling clay. Try to use an average value of the area so that the end result is as uniform as possible.
Stone Types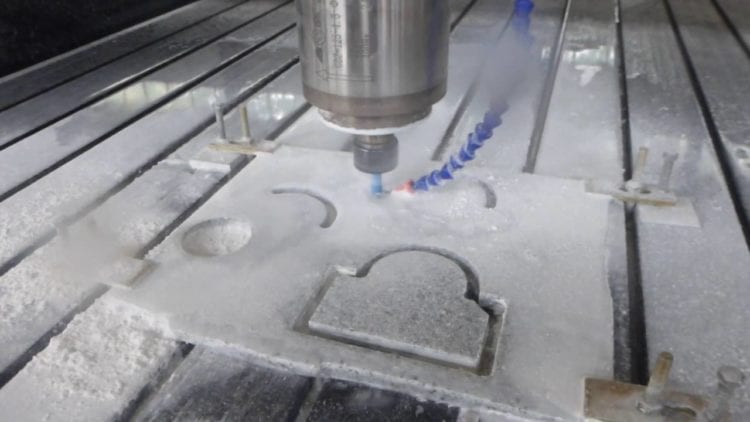 Pretty much all the materials can be changed with a laser CNC Router with different types available here or a mechanical machine. When it comes to laser machines, they are really effective with natural, dark and polished materials like marble, basalt, and granite. The more fine-grained and homogenous the stone is, you will get better results.
White marble is also good for this type of application and it will produce a white stone result. However, you should know that you cannot cut stones using a laser machine.
Other types of stones that can easily be changed and carved, include:
Ceramic, porcelain
Natural stone
Stone tiles
Salt crystals
Pebbles
Slate
Applications for Stone Engravings
The laser process is used to create a lot of different things. Some people even use the machines in their homes for their small home businesses. These machines allow you to be precise, so you are free to do anything that you could imagine.
Gift items and lucky charms are created with laser machines and this is one of the most common things why they are used. They are great for DIY projects as well, including arts and crafts.
You can even use them to create decorations for all seasons and the great thing is that they can be used both indoor and outdoor. The possibilities are limitless when you are working on hard materials that are durable.
Other applications include:
Headstones
Design
Stone tiles
Interior design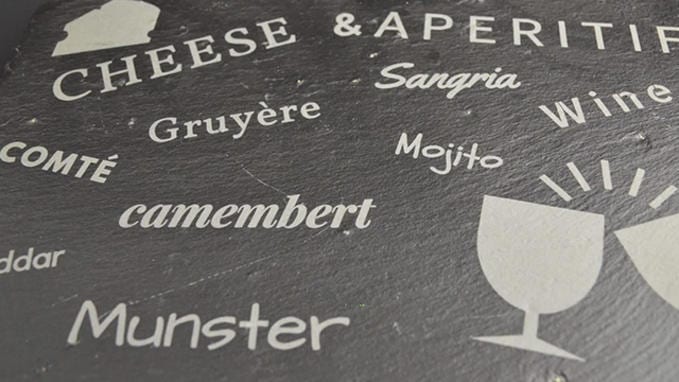 Tools and Gear
Before starting the carving or engraving process, you need to make sure that you are safe and protected. Always wear protective gear.
Depending on the thing you are doing you may need a dust mask that's used for small jobs and gives you minimal protection against dust. If you want something better, that protects you a bit better from dust and silica, then you should choose a disposable respirator with N95+ filters. For the best protection, you should choose a full or half-face respirator with N95+ filters.
Always wear protective goggles over your eyes and don't forget to put heavy-duty gloves while handling the material.
For carving the stone you need a particular set of tools. If you want to invest in it and if you are serious about your business, then you want to get a carving kit.
You can find them starting from $30 and it all depends on the tools the kit has and the quality of them. The three things that are a must are hammer (usually soft hammer), chisels and files. You cannot get anything done without these 3 tools. You can get them on Amazon or at home gardening companies and local art stores.
Make sure you know what type of material you are dealing with so you know what type of gear and tools to get.
Have you ever tried to use any of these machines? If you want to become a professional in carving hard materials, then you need to know that practice makes perfect. Have patience and use the best machines to get the needed result.