The future of business ventures and the most favourable way of presenting your own work and gaining a career can be called by one name – digital marketing. Everything that TV commercials used to do is now being done by content managers, entire teams of designers and other creative people whose job is promoting their company or business in the optimal way. Within any such organization, monitoring trends and enhancing the way we communicate with target groups must never be neglected. After all, the overall success of campaigns, demand and reputation depend on it.
Therefore, whether you're an individual who's just beginning to get acquainted with the concept of digital marketing for the needs of their own ideas, or it's already a well-established company full of experience that just wants to take your business to the next level, sooner or later you'll need some additional aids. Mostly in the domain of creating content and newsletters, but also in many other procedures that this sphere implies. In fact, you may not even be aware of what you need – and we're helping you decide by creating a list of the most useful tools entrepreneurs use this year.
1. Google Analytics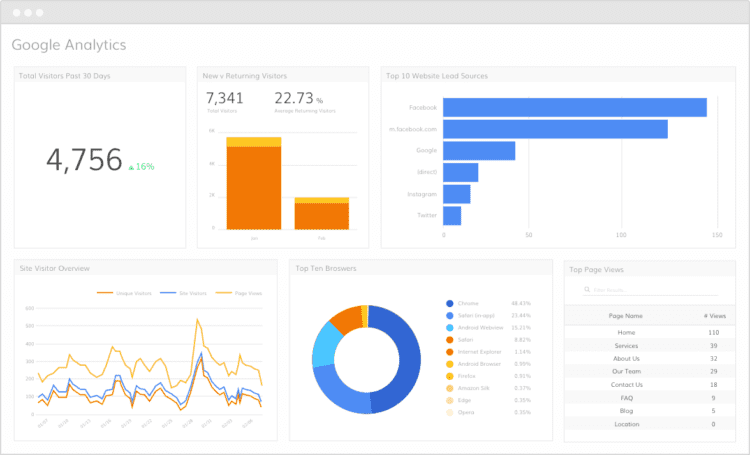 This program has no competition when it comes to analytics, as it's still used with the same zeal and success with which it was used in previous years, and many swear by it. Anyone who opens a suitable website for the purpose of promoting their business and easier informing potential clients will definitely want to have such a tool. It provides insight into the activities of your readership – what part of your content they like the most, how long they stay on the page and what they click on it. This is extremely significant for better feeling the pulse of the audience and creating texts, articles and other forms that'll interest them more. The system is free and easy to access.
2. Google Ads
You've probably noticed that, when you google things and surf the Internet, the first results you get after clicking 'search' next to it are marked with the tag 'ad'. It usually means that it's a paid advertisement placed through another of the irreplaceable marketing services – Google Ads. So, for a certain amount of money you pay, with this tool your website or content can be placed directly on the first page of the search, which greatly increases the probability that someone will open it first. We don't even have to explain to you how much this could matter, especially if there are multiple competing companies within your business sphere.
2. Canva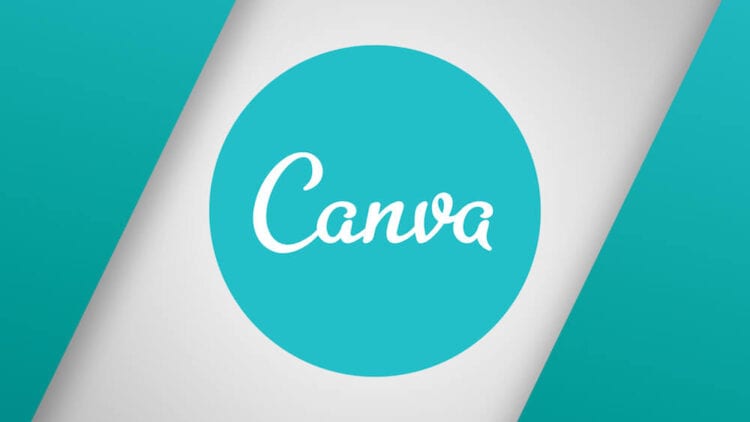 Along with the flourishing of social networks, there comes a bunch of programs that enable the creation of content in the form of photos, videos, banners and other shapes. However, besides Canva, most of them seem like pure amateurism. Particularly suitable for Instagram and Facebook, it works on a drag-and-drop system, allowing anyone with a basic knowledge of computers to create custom content in the form of images through various shapes of fonts, figures and more. It contains countless templates for various occasions, needs and purposes. You have the option to create a free account, but only with paid versions will you have access to some special features that take your stuff to a higher level, 7-8 times more templates and the ability to add your own logos and fonts. Perfect!
4. HubSpot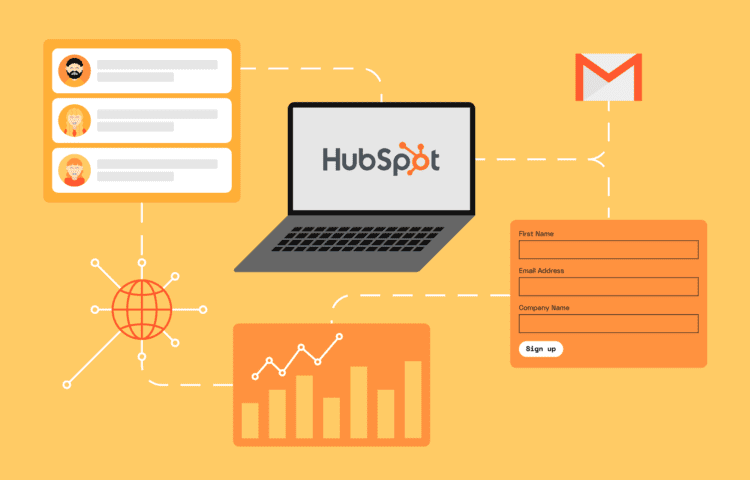 Here's a platform that brings more than one benefit to its users. In addition to the ability to create pop-up mechanisms, as well as live chat options, it can provide significant assistance in creating an email marketing plan. It's also a magnificent tool for improving SEO content optimization and examining the preferences that the reader body has and tracking the interaction that the readers have with you. You can get the free version, but also the professional one, which costs $800 per month. A lot of cash, but it definitely pays off if you have serious intentions or a bigger company.
5. Buffer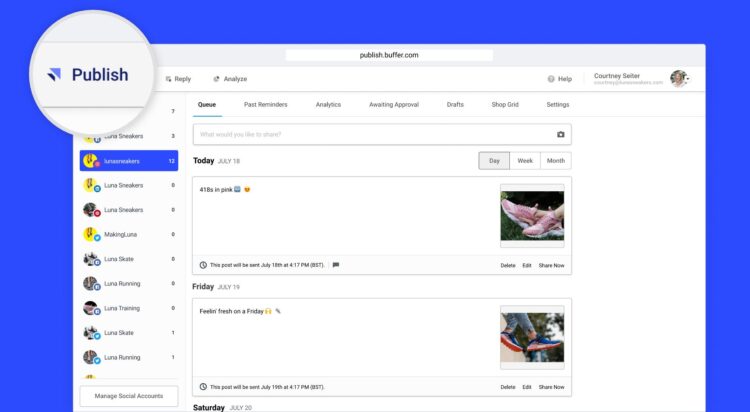 Buffer facilitates your interaction with customers and visitors on all social networks into one platform. Juggling a dozen profiles can be quite tedious and you can always forget some while trying to maneuver them. The program helps you plan what you want to post on social media, and also has an option that allows you to create a posting schedule. Of course, analytics is also there as a form of additional assistance. And, well, another platform that offers you a free plan and a paid one – the prices goes up to $199 per month.
6. MailChimp
Email marketing is definitely a thing from which the whole concept of digital marketing started even before social networks came into the spotlight. However, we all know how badly a poorly designed campaign could deter potential as well as existing clients. MailChimp organizes email campaigns and automates the process of performing them, has a neat interface and allows you to create a professional look of emails that you send to your target group. It also has the ability to create surveys, sign-up and pop-up forms, as well as observe the interaction in the form of openings, clicks and other parameters.
7. Adspy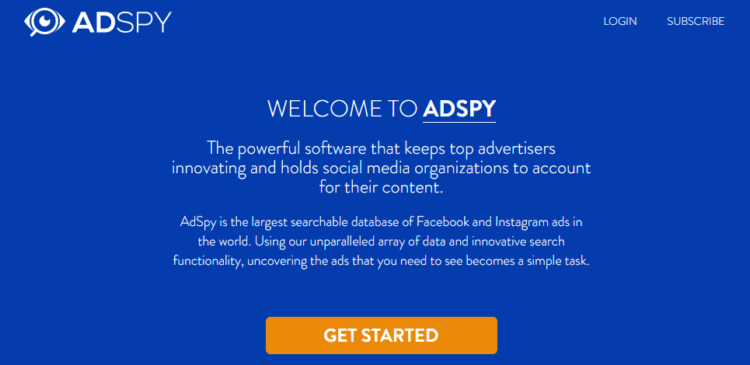 This software is called 'a social media spy tool'. Why? It represents a huge search database where you can find a bunch of ads for your social media profiles and helps people who opt for it save some money that would go on split testing. It provides insight into the required demographic data and at the same time locates competing firms and helps copy their ideas. So, in case you're left without inspiration, here's a platform you can turn to, and if you check this out, you will even find a coupon for a $75 discount
Have you already decided which one of these options would suit you perfectly and come in handy when improving your own business? Or maybe you think you could still use two, three, four… all of them? Now you have a choice – a little research and trying out these programs doesn't hurt, but might bring you multiple benefits. What are you waiting for?