Time is indeed our most valuable resource that is important to know how to save – but not when it comes to painting walls. Spring, summer, or early autumn are the ideal times to refresh the color of the walls in your rooms because then the paint dries best. If you are embarking on a painting adventure yourself or if it is your first time – we bring you a list of things that are important to pay attention to so that you do not have to repeat the procedure. Therefore, read our guide for 2023 on what are the most common problems in painting walls and their solutions.
Painting The Apartment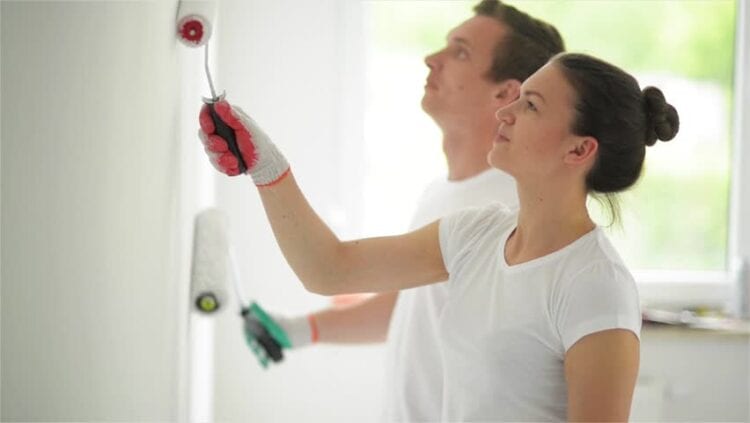 Painting is an important part of the renovation of the apartment, and we pay great attention to it. Before starting work, be sure to protect the floors and furniture – so that everything is neat and clean behind you. Ceilings and walls occupy the entire surface of the apartment – so their appearance is important for a complete impression of a beautiful interior. This effect is achieved by appropriate works such as:
Painting apartments to refresh the old color
Smoothing and painting with semi-dispersion, dispersion in all tones,
using the best smoothing mass
Painting with the highest quality colors
By painting radiators, doors, windows, fences, etc.
By removing wallpaper if there are any
By repairing damage to the walls caused during other works
Painting Ideas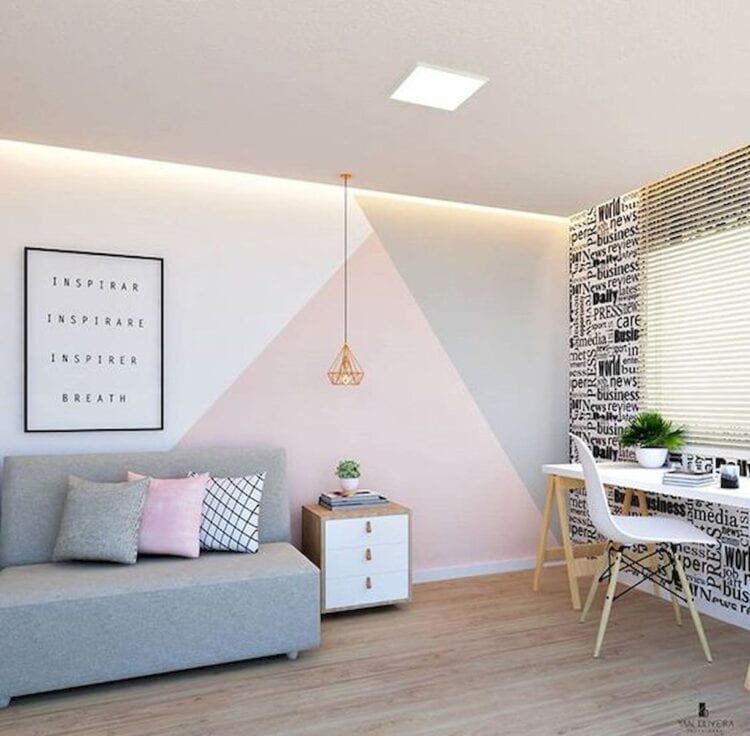 Painting is a quick and cheap way to give a new freshness to an old room. Also, you can make your house more attractive to the buyer – if you are planning to sell. Of course, it is important to do a good job but also to choose a good color.
Which Paint Color To Choose?
The paint colors come in a variety of shades – and can be oil or latex-based. Latex paints are the most common and most desirable because they are easy to clean and last a long time. They retain their original color longer – and the walls breathe better than when oil-based paints are used. There are also minor bubbles during painting. It is recommended that you use latex-based paints for most of the walls in your household. However, oil-based paints are a better choice for painting wood – because they close cracks and knots on the wood better than latex paints. However, they need more time to dry. It is best to first paint the moldings and woodwork with oil-based paint – and use latex paint as the final coating.
What Kind Of Paint Color Glow To Choose?
The oilier the paint – the easier it is to clean the stain on the wall. This is useful if you have small children, or in the kitchen – because you can clean stains with a little water and a sponge. However, these colors are not suitable for all rooms – because all the cracks and imperfections on the wall come to the fore. However, they can be very effective for painting moldings, because their shine in combination with the right color of the walls – can give the room a special look and shine. Semi-oily paints are also a good choice for painting kitchens and bathrooms – as well as moldings because they retain ease of washing and give less shine. They are usually cheaper than greasy paints, so they are a great alternative. Satin shades can also be used in kitchens, bathrooms, and hallways – so they are a good choice if you want a little shine and easy maintenance.
How To Solve The Problem Of Wall Imperfections?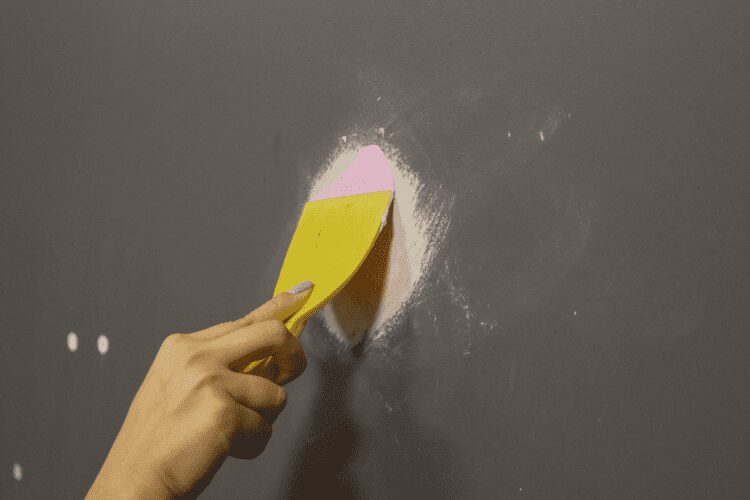 If your walls have a lot of imperfections, you should still choose non-greasy or matte colors – for which one coat is usually enough. The downside of these paints is that they can't be easily cleaned and more stains are staying on them – so you should use them on walls that get less dirty. The most popular shade of bright colors is Egg Shell – because this color can hide imperfections on the walls as well as matte colors. However, it has all the properties of greasy colors – that is, it is easy to maintain and smooth to the touch. Therefore, it has the best properties of both types of paint.
Most Common Home Painting Problems & Their Solutions
1. Blisters On The Painted Surface
They can be caused by retained moisture that tends to come out through the paint layer. Also, this can be caused by the application of paint before thorough drying of the previously applied layer, too much heat – or if there are too many layers of grease under the paint. The coating sometimes dries too fast, and the solvents later evaporate – which puts pressure on the upper layers. This phenomenon occurs more often when using dark colors since they absorb heat much faster.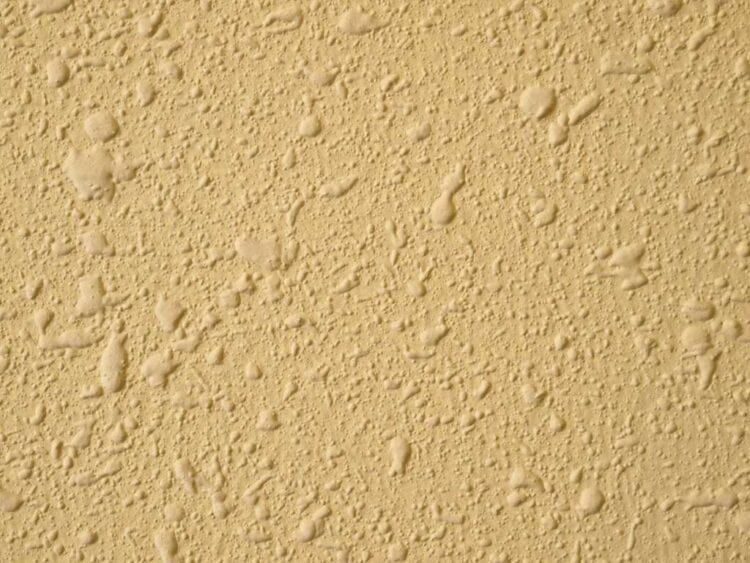 Solution
Determine the cause of the presence of bubbles by breaking one of them. If a bare surface appears – the probable cause is moisture. You can read more expert advice on specialized websites. However, the most probable cause can also be heat. Thoroughly remove paint by scraping and sanding and/or apply a pressure washer. If the first coat is undamaged, repaint without applying primer. Otherwise, apply a primer and topcoat using top quality products for external use. Control humidity with proper ventilation. Re-coat the surface at moderate (not too high) temperatures and out of direct sunlight.
2. Poor Color Overlay
This phenomenon is usually caused by a radical change of color between the two layers or the application of too little paint. It can also be the result of using poor quality paint, too porous a surface, using poor quality applicators, too much thinning paint – or improper color mixing.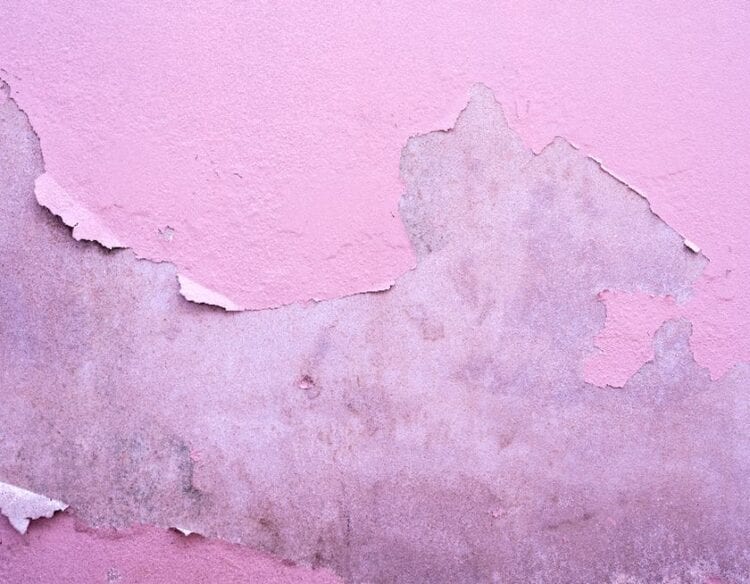 Solution
Adequate coverage is usually provided by applying an additional layer or layers of the same product and paint – with the help of a suitable painting tool and in the recommended coating thickness. In case of a radical change of color or extremely porous surface, use a layer of primer. See the recommended toning list on the coating label or ask your local independent dealer and do not dilute too much. Keep in mind that darker tones do not always cover better than lighter ones. For better coverage, use the best quality paint.
3. Changing Features Of The Paint Color After Removing The Wallpaper
Failure to remove the remnants of glue and wallpaper leads to staining or discoloration of the paint. Poor wall cleaning techniques after removing the wallpaper can lead to the layer of freshly applied paint not drying well – mainly due to chemical reactions between the resin in the paint and the glue residue on the wall. The paint may separate in layers, especially if a latex-based product is used.
Solution
Use a product to remove the glue and follow the instructions – to make sure that all wallpaper and glue residue is completely removed from the wall. If you are not sure about the cleanliness of the surface, use a high productivity primer. If there is any damage to the wall during the removal of the wallpaper with a spatula – use a high-performance sealant that is specially designed to seal the wall surface from which the wallpaper was removed.
4. Leaking Paint
This is a very common problem caused by uneven movement or leveling of the paint – which leads to the appearance of depressions in the form of elongated drops, which disturb the final layer. Also, probable causes are applying paint over a hard or glossy topcoat, applying too much paint – or over-diluting the paint.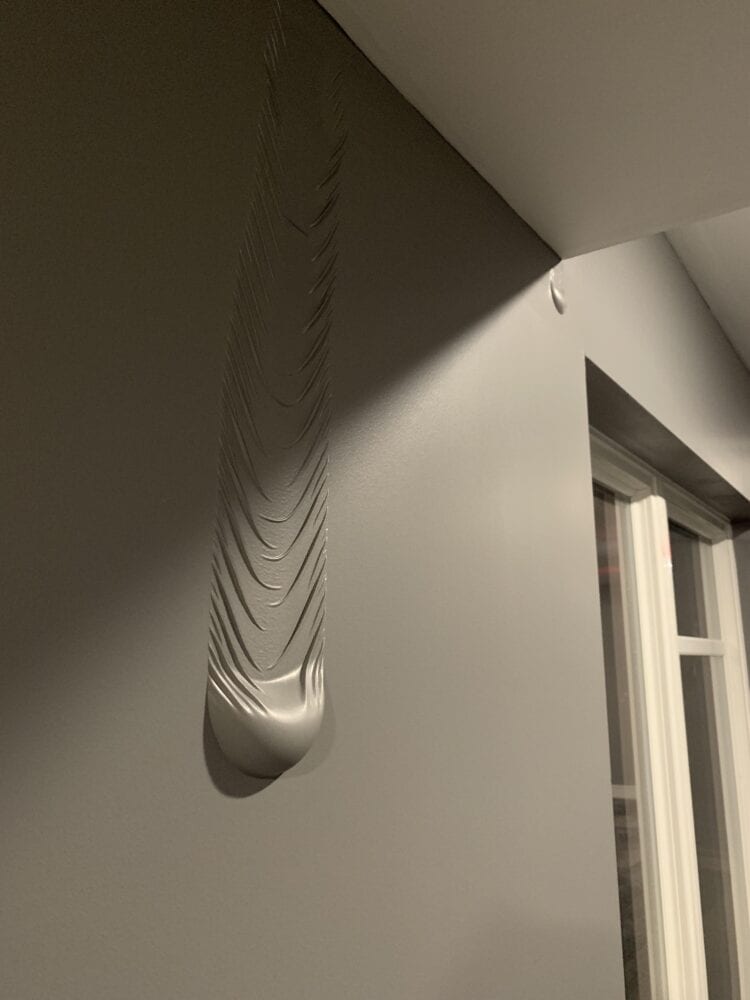 Solution
Before painting, sand the smooth layers or use a liquid matting agent. The paint should be applied in the recommended coating thickness. Do not apply too much paint and do not dilute it too much. It is not recommended to paint a wall when the humidity exceeds 85%.
5. Uneven Shine
The appearance of uneven gloss. When bright spots are noticeable, this problem is sometimes referred to as "glare". The most common cause is the uneven application of paint – which leads to differences in the thickness of the paint layer and uneven gloss. Uneven shine can also be caused by painting over a layer of paint that is not completely dry or it is too soft.
Solution
If the bottom layer was not dry, let the flattened paint dry well and then apply another topcoat. To make sure the paint has dried, scratch the surface with your fingernail.