It is very normal that in our adolescence many of us suffer from acne or spots on our skin caused by the sun or other factors. Severe acne can wreak havoc on our skin and our confidence. Adolescent or adult, acne appears at all times due to hormonal changes, a diet that is too high in fat, or even a period of stress that can alter our body. And when acne appears, we do everything possible to make it disappear, using products that can attack and damage our skin or even proceed to pop those annoying pimples, causing much greater damage to our skin.
To overcome acne in an effective, natural and gentle way (just that!), We offer you a synergy of essential oils, which is a true plant concentrate. Better to watch out for pimples and acne marks!
Natural treatment for severe acne: the recipe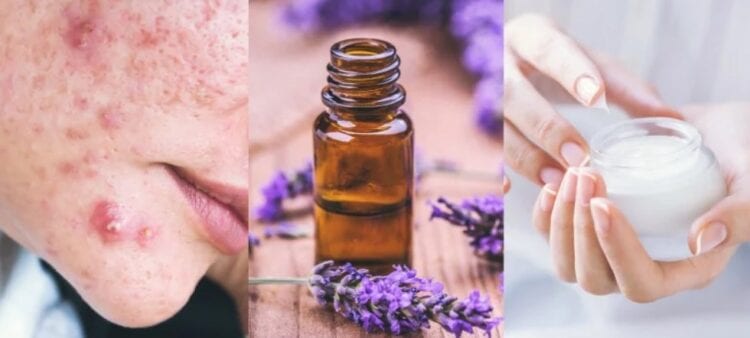 To perform your anti-acne treatment with essential oils, mix:
3 drops of Palo Santo essential oil
5 drops of Palmarosa essential oil
2 drops of Italian Helichrysum essential oil
5 ml of vegetable oil (Jojoba or Hazelnut)
Apply the mixture by massaging the face, paying special attention to the areas where acne is concentrated.
If you only have a small pimple to remove, you can mix it without vegetable oil and apply it to the pimple with a cotton ball.
If you do not like using essential oils, you can use natural soaps based on essential oils, in my case I use the Palo Santo natural soap, which has small granules of rosewood that serve as an exfoliant, in addition to Palo Santo essential oil that helps you fight and eliminate blemishes and acne, leaving your skin more hydrated. For more information about this oil, visit EcuadorianHands.
Why are these ingredients in acne treatment?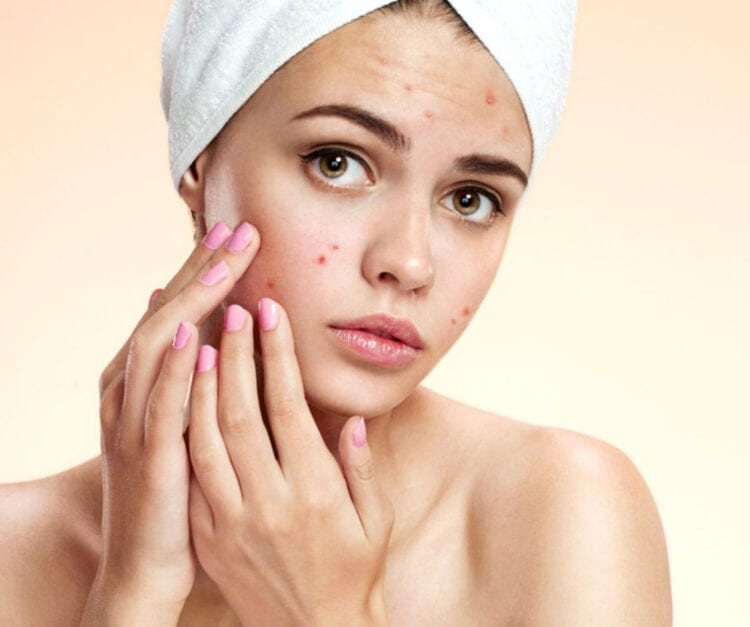 Acne treatments found in pharmacies or supermarkets can sometimes attack the skin and make it dry. Therefore, they dry out the pimples but leave the skin sore. In the long term, the skin will continue to produce excess sebum to compensate for this dryness. It is then an eternal restart: acne returns, always stronger, and leaves indelible marks on your skin. It's time to stop this vicious cycle and switch to essential oils for acne. To better understand why this synergy fights against pimples and oily skin, let's take a look at the ingredients that make it up.
Palo Santo is believed to have multiple properties including limonene, an anti-inflammatory, antibacterial, antiseptic and anti-fungal agent which makes it the quintessential anti-acne treatment.
The essential oil of palo santo (bursera graveolens) is currently being used more frequently thanks to its multiple healing properties and its high concentration of limonene.
When it comes to acne: In fact, it is a reference oil for removing pimples and blemishes. combat pain, ideal anti-inflammatory and also a relaxant par excellence. A simple drop on a button in the process of pressing is sometimes enough to stop growth!
Thanks to its antibacterial and antifungal properties, it cleanses the skin and prevents the multiplication of germs responsible for acne. This prevents the formation of buttons.
Additionally, palo santo essential oil helps the skin heal, preventing new acne marks from forming.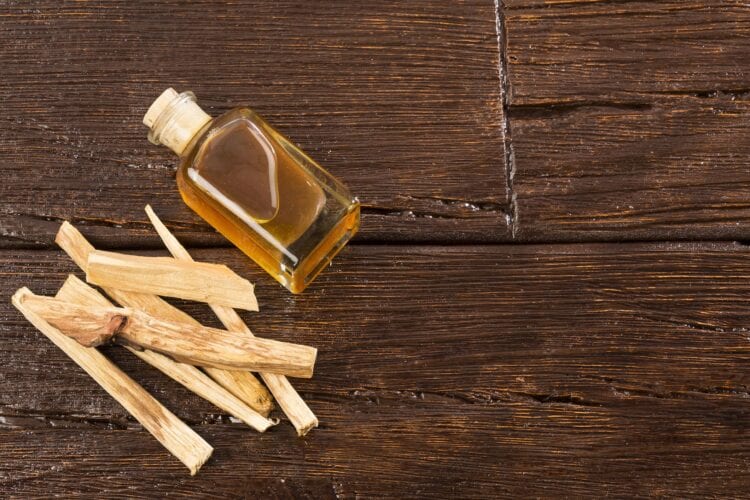 Palmarosa to repair and clean the skin
The essential oil of Palmarosa (Cymbopogon martinii) completes the action of the Tea Tree here. Thanks to molecules different from those present in the Tea Tree, Palmarosa essential oil fights a wide range of bacteria and parasites, to eliminate even those against which the Tea Tree is ineffective. The skin is thus completely clean and the buttons develop much less.
Palmarosa essential oil also allows the skin to regenerate more quickly. Thus, the small sore that can appear when a pimple is removed is repaired more quickly. No new acne scars thanks to Palmarosa!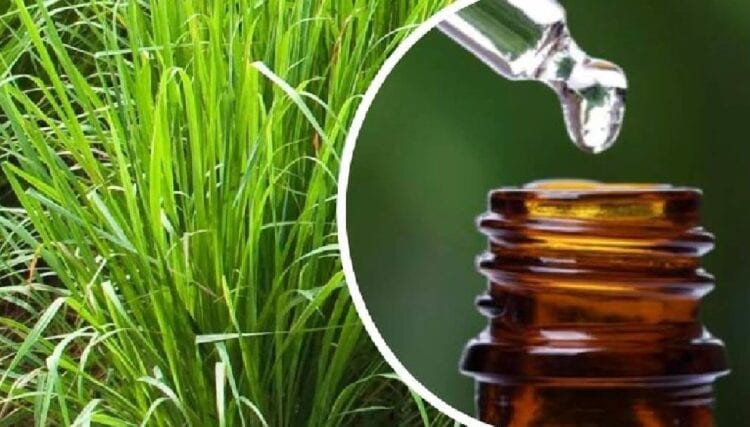 Helichrysum italiano, to remove all scars and traces of acne
The problem with severe acne is that it leaves complex marks and fading marks. This is where the Italian Helichrysum (Helichrysum italicum) comes into this formula.
Thanks to its unrivaled skin regenerating properties, it helps reduce scars and acne marks, even the oldest ones. Clear skin can be found, without pimples or traces.
Vegetable oil, ideal for nourishing and hydrating the skin.
The addition of a vegetable oil in this synergy is important if you want to use it on a large surface. In fact, essential oils are plant concentrates. Those present in this synergy are especially recommended for oily and acne-prone skin. However, over-drying this skin type is not doing them any favors. That is why it is important to choose a dry vegetable oil, such as Jojoba or Hazelnut to dilute this synergy. Thus, these oils will hydrate the skin and rebalance sebum secretion. This will prevent acne from coming back and make your skin glow with health.
Employment precautions
The use of essential oils requires that certain precautions be taken. First of all, it is important to conduct an allergy test before using the mixture. To do this, place a drop of essential oil in the crook of your elbow, then let it sit for 24 hours. If no reaction has appeared, you can use the mixture. If you have an allergic reaction, wash the area with soap and warm water.
Essential oils should not be used by pregnant or lactating women, or by children under 6 years of age.
Natural acne treatment: your tips
We have given you our tips and suggestions to reduce acne in adults and adolescents. Now it's your turn to play! Share with us your experiences, your feelings, and your personal advice to fight acne and keep your skin healthy.