"Dream big. Start small. But most of all, start." If you've ever thought of opening your own clothing boutique, visionary leader Simon Sinek's advice to you is to simply "start". Take your dreams and turn them into plans. In the planning, you will set goals. Goals will lead you to see the results you dream of.
In the wake of the COVID-19 pandemic, having a diverse range of income has become more important than ever, and for those with a passion for fashion, opening your own clothing boutique is an attractive entrepreneurial option. You have a golden opportunity to inspire others to dress their best.
Unquestionably, your own clothing boutique comes not without commitment and effort, but both will go a long way to establishing a successful brand of clothing that allows you to express your creativity, while at the same time ensuring you have a fall back option in case you are out of work due to potential lockdown. On the other hand, it could provide the chance you are waiting for to quit your day job and be a full-time small business owner. Either way, this guide has five tips to see you building a thriving clothing boutique. When creating a boutique, it is important to choose a good boutique name; check out these boutique name ideas on Technasite.
First Tip – Have a Unified Aesthetic
Style is everything. This may seem obvious since you are, after all, opening a clothing business. But a good boutique has an aesthetic that transcends your products. Your website, customer service, name, physical store (if you have one), and yes, your products all must present a cohesive style to your customer. Do you want them to see your business as quirky or modern, luxurious, or classically elegant? The choice is up to you – just make sure it is a unified and coherent image.
Second Tip – Figure out Your Online Platform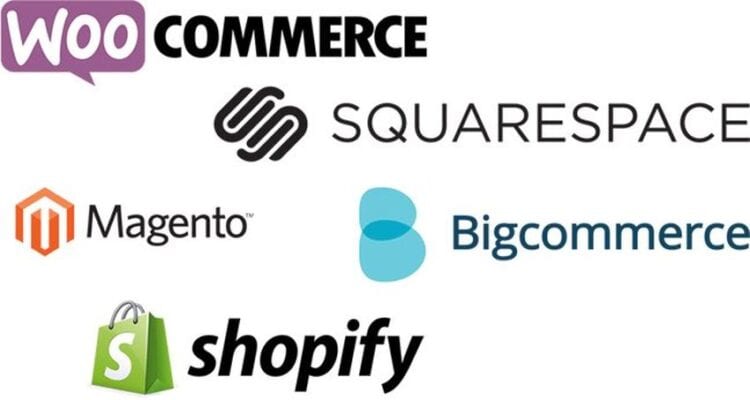 With the world making the necessary leap into the digital arena, you will need a strong website to set yours apart. It's more important now than ever; indeed, it can be the difference between life and death for start-ups. Many different eCommerce platforms – Shopify, Etsy, Bigcommerce, and more – all offer exceptional features these days, which means you don't need to have the IT know-how to create a reliable and effective site. There are a number of guides you can reference as you build your site.
The main thing to keep in mind is to stick with a platform you can understand and be sure to make the most of its features. Remember that aesthetic we talked about earlier? Bring it into your website design. As Patryk Pawlikowski (CEO of Shoplo.com) confirms,
"A store's website is its representation. That is why it has to be beautiful and professional, especially if products being sold are very aesthetic. If a client seeks an outstanding dress and comes across a neglected and ugly website, he will back off. Customers having thousands of online stores to choose from, will pick the one whose design is the most modern and aesthetic."
Third Tip – Keep a 2023 Business Strategy in Mind
No one plans to have an unsuccessful business. But as the saying goes, those who fail to plan, plan to fail. Having a business plan has always been essential, but it wasn't until this global pandemic that we realized how unprepared we were with our economic atmosphere in a state of constant flux. We have new questions to ask now: How will my business function under quarantine? Could I run my business in lockdown? While many commentators consider this a hard time for small businesses, there is also the potential that yours may be nimble enough to adapt to changing economic conditions if you perceptively plan for it.
Fourth Tip – Get Proactive with Marketing
So, you have an aesthetic, an attractive website, and a plan. Now you need to let people know about your store. The keyword here is marketing. There are three key marketing strategies that are going to attract customers to your store: word of mouth, paid to advertise, and social media activity. The best businesses make use of all three of these, producing more conversions (actual purchases), store visits, and online presence.
You want to be the talk of the town. That means getting people talking about your business and your clothing. This will be incredibly effective for increasing conversions. At the risk of sounding obvious, a key element of this is that your clothing is of such a quality that people talk about it. Getting feedback on the level of satisfaction your customers have with your products should be a tool you are regularly using to achieve this. Another idea employed by many businesses is to offer discounts for referrals in order to get the word out about their products. Word-of-mouth is an efficient and operative way of increasing awareness of your brand and is worth investing time to strategize about.
Reputation is key, and this can be developed through a strong online presence. Posting and engaging with potential customers on sites like Pinterest, Instagram, and Facebook are avenues for free promotion and getting people familiar with your brand. Keep up to date with which platforms your target customers are spending their time on. These are ever-changing, and you will need to be alert to catch onto them.
Increasing awareness of your brand through paid advertising on platforms such as Google or Facebook tends to be worthwhile investments to make. Online adverts are purchased using a bidding method, and you'll need to be prepared to spend some money, but the reality is that if you want traffic to your store, you'll need to invest some of your money into online adverts.
Fifth Tip – Prioritise Logistics
Although less exciting than developing an aesthetic or making Facebook posts, ensuring that you have reliable suppliers for your business will enable you to adapt to whatever the rest of 2023 may throw your way. If those plans you've made are strong and you're able to still deliver and produce your clothing even during quarantine or lockdown, you will survive and maybe even thrive.
There are several ways to ensure this. One way could be to diversify your suppliers and strategic partners. Another could be to cement relationships with your suppliers so that you are able to have a mutual plan in case of unexpected circumstances.
Your Clothing Boutique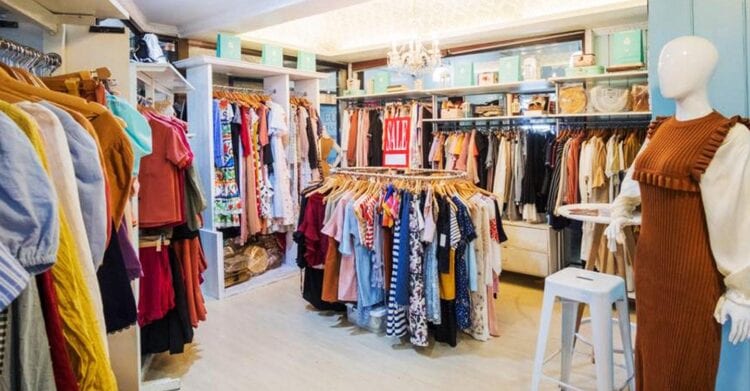 For those individuals with both passion and style, opening a clothing boutique can be the perfect outlet (excuse the pun) for their entrepreneurial spirit. With job security at an all-time low, it can also be a way to build up a secondary income, and should you love where it's headed, and it could even become a meaningful full-time job.
However, you cannot sugar-coat it – it is going to be hard work and requires commitment and planning. You are going to have to be willing to put in a lot of effort in designing your brand, building a website, creative marketing, prudence in the supply chain, and developing a business strategy. All these things are key to unlocking your potential in launching your boutique into success.