Drawing a hot bath and adding Epsom salts to the water is probably what you reach out for when you want to relax – and trust me when I say, you are not the only one. Showering or bathing is one of the best methods for alleviating stress, as well as relaxing both your body and mind.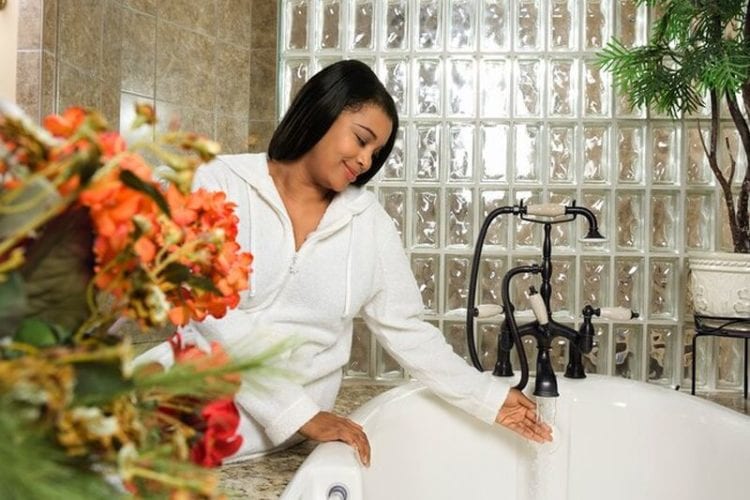 However, you might not be as lucky to have a bathtub at home and if you do have one, you might not always have the time to draw a bath for yourself. But, fear not – this article might have a solution. Showering is practical and economic, and if you know the right moves, it can be as equally as pleasant as taking a bath. The text below will feature some tips that you can follow for having a relaxing shower. Let's take a closer look:
Choosing The Right Shower is Important
Can you imagine a bathroom without a shower or tub? Well, neither can I. Depending on the size of your bathroom, you can choose from a wide range of solutions, especially one that can fit your needs and taste. If the room is spacious, you can choose a wider shower, with two doors that will provide both comfort and free movement.
The doors can be hinged, sliding, or folding and you can choose a base that is made from steel or aluminum. Another important thing that you should focus on is the faucets – especially since they range from simple to richer models that can personalize your entire shower.
Once in The Shower, Breath Easily
Breathing properly is important, even essential, however, we tend to do it when we are in the shower. It will help us with alleviating stress, tension, as well as fatigue. Hence, you may want to take advantage of those few minutes that you are showering to reset your settings to zero.
That is what psychotherapist Jess Henley recommends doing in the shower on the Byrdie site: "Just focus on your breathing", she advises. Focus on the temperature of the air coming through your nose. Then, focus on all the smells around you as your lungs inflate and deflate. She also advises taking slow, deep, belly breaths as long as the shower lasts.
Use a Waterproof Bluetooth Shower Speaker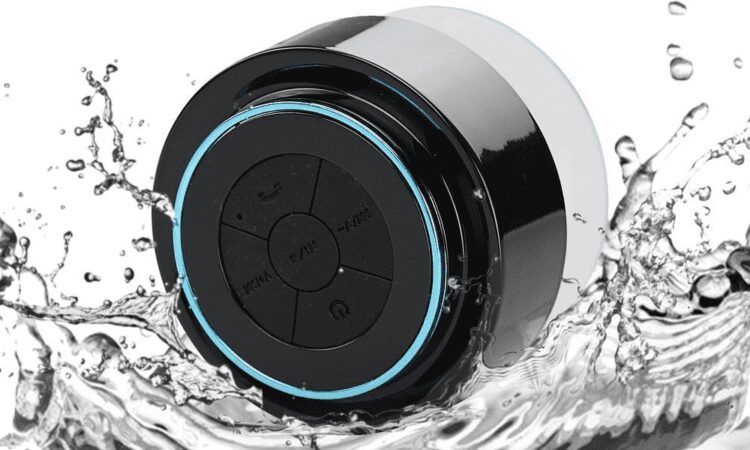 The Kinps Sound Circular Bluetooth wireless speaker is easy to install in the bathroom, thanks to it being small. However, besides it being waterproof – it can last more than 30 minutes at one-meter depth – it is also quite compact. Its battery can last approximately 32 hours.
The sound it produces is amazing, mostly thanks to its two active drivers and two passive radiators, which allows it to deliver that deep bass sound that we all love. It is compatible with most smartphones and tablets. If you want to see more information about it, you can find a complete review of the SoundCircular at My Shower Speakers.
Choosing The Right Shower Gels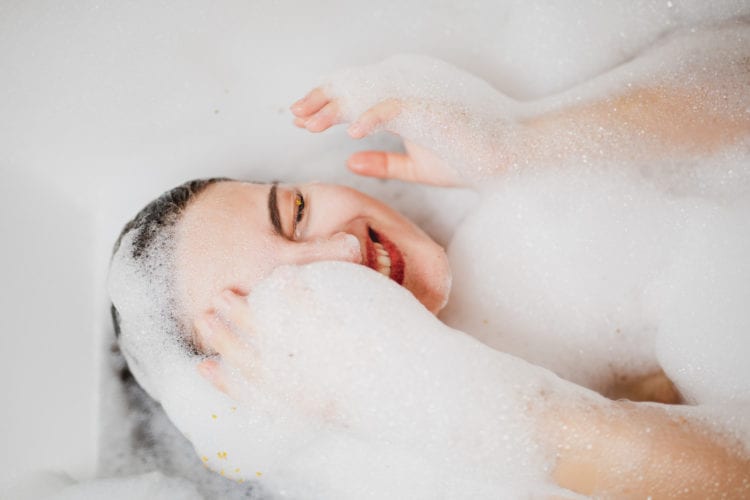 Since it is important to breathe well, you might want to boost the experience more, which is something that you can do by choosing the right shower gels that have relaxing and soothing scents. More and more cosmetic enterprises choose to implement scents to their products, ones that will help us relax.
This is the case of the very elegant Aesop brand and its shower gels that feature amazing scents such as its Coriander Seed Cleansing Gel or the Lush with its soothing Lavender Vida Loca soap with chamomile oil. Other companies combine both textures and smell, such as Rituals that is well-known for its gel that transforms into foam when applied to the skin.
Nice Decoration is Important
It will be impossible for you to relax in an uncomfortable environment – and this applies to bathtubs and showers. What can you do? Well, you can redecorate your bathroom. Add some Zen decoration, soften the lights, and add plants that will produce oxygen and purify the air. Besides being pretty, adding eucalyptus branches can make your bathroom smell wonderful.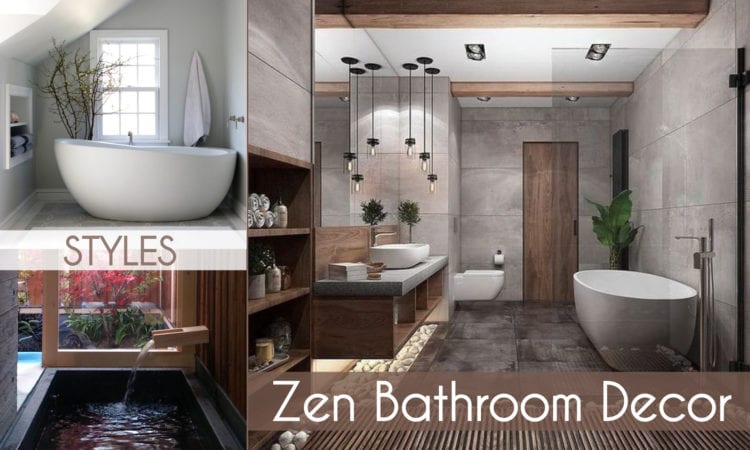 Invest in Shower Masks
Showering is still one of the fastest and effective ways to take care of your body, why now improve the experience by trying face and body masks? For the face, you can choose a mask from Perricone MD that will bring you a lot of benefits. For the body, choose an ancestral technique used by Middle Eastern women – black soap or clay.
Create More Storage Space
We all know that keeping the shower clean and tidy is sometimes impossible. Do the shampoo bottles slide on the floor and make a mess? Do you want the edges of your shower completely dirt-free? All of these questions will be answered by a few clever and easy tricks.
Now, you might not have a lot of space to store your products and although there are shelves that can solve this particular problem, you will need to screw them into the tiles. By adding removable shower bars with clip rings, you will finally have a place for storing – or should I say hanging – the products you use.
If you have bottles that you cannot hand, choose a waterproof shoe rack and place it on the shower floor. You can also use nets or plastic storage. There is one thing you should keep in mind though, you should only use stainless steel or plastic racks for your bathroom since other materials can get damaged.
Decorate with Accessories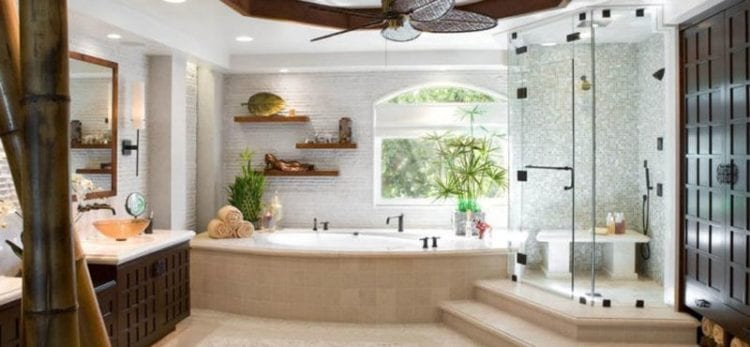 If you want to add and define the atmosphere in the bathroom, you should try accessorizing. You can have loads of fun when decorating your bathroom. For example, you can add stickers to your mirror that will instantly make everything more fun. You can also add a colorful carpet or rug that will make the room feel comfy and warm.
Conclusion
By following the tips from this article, you will be able to make your showers so much enjoyable, relaxing, and soothing. So, now that you know what you can do, do not waste any more time, and start thinking about how you can change your bathroom.