Everyone knows the beauty of frame signs. Previously, you could see the use of these signs just outside restaurants, cafes, and other commercial spaces. However, things have changed over the past couple of years, and now even the homeowners are using frame signs right outside their door to provide guests with a warm welcome.
Let's give the simple name plate a break and try something new in its place! Welcome to the world of A-frame signs, which you can place just outside your home with all the thorough details you want. It can have the names of homeowners on it and placed right in front of the house's porch. Nothing can beat the uniqueness of such ideas, as those basic nameplates are too mainstream these days.
Perfect for your farmhouse: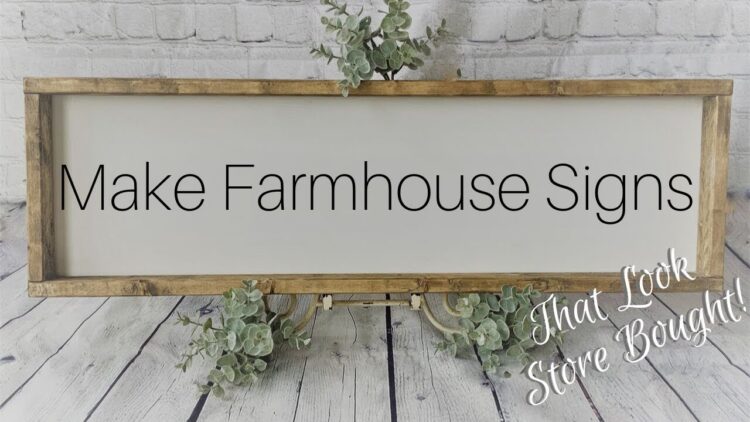 If you own a farmhouse, then you must head towards these frame signs now. These farmhouses work as leisure places for the homeowners as they don't generally stay over there for long. It is only during the weekends and holidays that you can see the farmhouses buzzing with life.
When you are not present in the farmhouse, you better place such frame signs outside the property to avoid trespassers.
The signs can have all kinds of warnings on them, like not to enter the property without permission, not to park in front of the house, and so on.
At least, you can rest assured that your house is taken proper care of without any trespassers when you are not around. So it is a good idea to use the signs for your home,
Go for the painted and customized ones: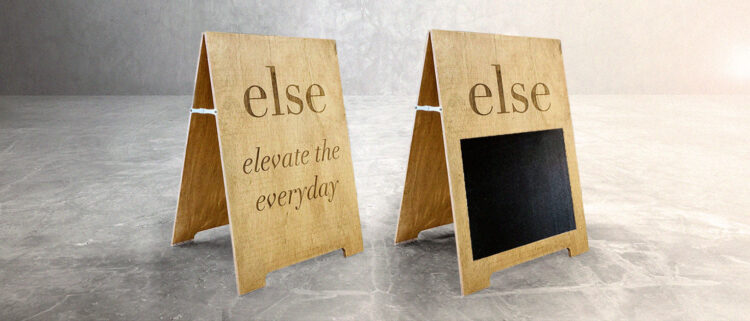 There are some basic A-frame signs available these days. You can either try for those signs or can paint and customize some, according to your will. You can choose any design you want and won't be held answerable. Right from some sleek designs to some extremely embellished ones, you have so many options left in front of you.
Be sure to check out the materials on which you want to make these signs.
If you are out of your place for a long time and want to protect your property, go for the metal-framed signs. These products are durable and can withstand harsh weather conditions well.
Just like the materials, the engravings need to be clear. The signs must have proper engravings on them and with correct information. It is a must if you want to protect your property for a long time.
Some of the most common signs widely used:
If you own a house and want to decorate it well, then be sure to invest some money in framed signs. People usually get signs like a pantry, laundry, and more and place them in their exact places. So, whenever a guest comes over, he or she won't have any difficulty as the signs are rather self-explanatory. You can get such framed signs outside your bathrooms or just on your door. The choice is yours regarding the style you want to portray through these signs. Explore templates for professionally designed A-frame signs at Bannerbuzz.com.
When it comes to the style and the design of these signs, ensure you use a good mix of color, theme, and font. If everything is placed correctly, you will find that your message is visible from afar and can catch the desired attention. Artwork and graphics are the keys to signage advertisements, and the same principle will work here.
Get the versatility and portability you need
With the help of these frame signs, you can get the versatility and the portability you are looking for. They are so light that even a child can pick them up and move. If you want to ensure that your sign stays securely in place, all you need to do is fill in its base with water and sand. In this way, the sign stays permanent, and there is no fear of it moving away at all. Another significant advantage of these frame signs is that they can be folded flat for convenient storage when you do not use them.
Countless options for you to choose from
When it comes to the configurations of the sign, there are several design options out there. There are so many of them that choosing the proper one for your needs can be a confusing affair. The options are countless, and each of them is equally effective when it comes to your goals.
If you have problems choosing the best configuration for your specific needs, you need to consult design professionals to make this ordeal simpler for you. They will understand your basic needs and narrow down your choices to get the best frame sign to go well with the message you wish to convey to the targeted audience.
For example, you can go in for a single or double side A-frame sign or opt for a reversible slide-in panel design or one that is fixed and stationary for your specific needs.
A-frame signs are perfect for outdoor marketing and advertising campaigns. They are cost-effective and ensure you get high visibility when you place them in a prominent spot. Ensure the sign's design corresponds to the message that you wish to send out to your targeted audience. Explore templates that experienced companies have professionally designed to get the best results. In this manner, you will generate a good response and get the results you desire with success.
Additional uses of frame signs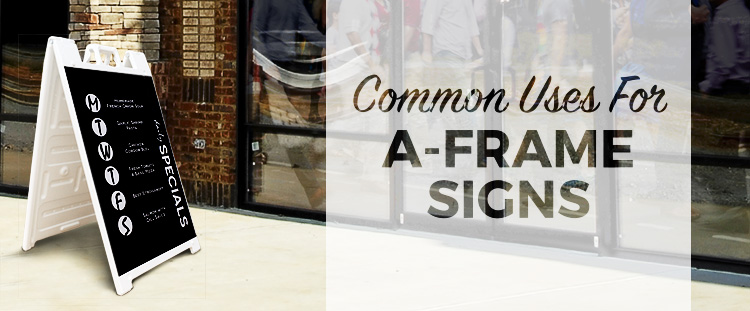 Besides giving you a warm welcome to your home, A-frame signs can also be used for sidewalk advertising, directional signage, vehicle traffic, and safety signs for the neighborhood.
When installed and designed correctly, they successfully drive in a lot of local traffic. They are the unsung heroes of the advertising and marketing world. They can convey quick information and are extremely beneficial for businesses when they want to attract potential buyers for their brand products and services.