Bruno Mars is an American singer, dancer, songwriter, multi-instrumentalistm and record producer. His over 130 million records sold worldwide made him one of the best selling artists of all time. He is ranked 54th on Forbes' 2019 Celebrity 100 Earnings. Bruno is popular for his retro showmanship, amazing stage performances, and wide range of musical styles that include funk, R&B, soul, hip-hop, reggae, and rock. Let's learn more about his life, career, and earnings.
Early Life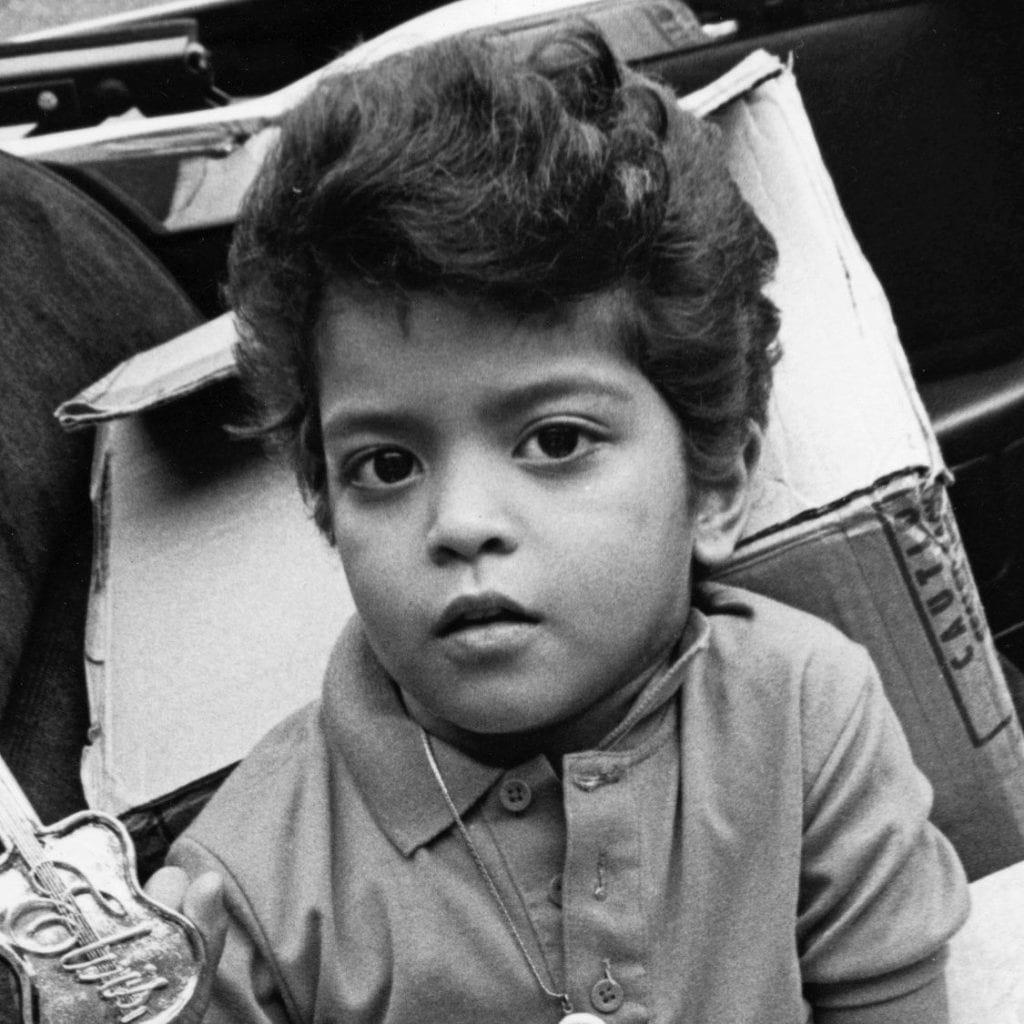 On 8th October, 1985, in Honolulu, Hawaii, Peter Hernandez and Bernadette San Pedro Bayot brought their son Peter Gene Hernandez into this world. Hernandez got his nickname Bruno as a baby, because his father thought he resembled the professional wrestler Bruno Sammartino. Bruno was born and raised in a musical family with five siblings. His father Peter loved 1950s doo-wop music, and he together with Bruno's mother Bernadette, who is a talented singer, put on a Las Vegas-style revue.
At the age of 12, Bruno's parents got divorced, and he moved out of family's house with his brother and father. They lived in the back of car, on rooftops, and in an abandoned bird zoo.
Bruno attended President Theodore Roosevelt High School in Hawaii. In 2003, after his graduation, he moved to Los Angeles to pursue his musical career. During his time in high school, Bruno formed a band named The School Boys, together with his friends. He wrote some songs and was singing backup.
Career
At the age of four, Bruno began performing with his family's band The Love Notes. Thanks to his uncle who was an Elvis Presley impersonator, Bruno became known in Hawaii as one too.
After he moved to Los Angeles, Bruno signed a record contract with Motown Records in 2004, but less than a year later, the label dropped him. Before becoming a successful solo artist, Bruno was producing music and writing songs for musicians like Travie McCoy, Adam Levine, Sean Kingston, Alexandra Burke, Flo Rida, Brandy, and others. In 2006 he was introduced to Atlantic Records, but the label waited three years before signing him. In 2009, he co-wrote Flo Rida's Righ Round, and a year later, he collaborated with B.o.B. on the hit Nothin' On You, and co-wrote Travis McCoy's Billionaire.
His debut studio album Doo Wops & Hooligans was released in 2010. Two songs from the album were an instant hits, and those are Just The Way You Are, and Grenade. They both peaked at No. 1 on the Billboard Hot 100. Two years later, Bruno released his second studio album titled Unorthodox Jukebox, and in 2016 his third studio album, 24k Magic. Both albums included songs that became very popular, like When I Was Your Man, Uptown Funk, 24K Magic, Finesse, and others.
In 2014, Bruno Mars was the halftime performer at Super Bowl XLVIII.
Awards And Achievements
Bruno Mars has won numerous awards so far, and those include 16 ASCAP Awards, 2 BET Awards, 3 Brit Awards, 1 Guinness World Records, 5 Grammy Awards, 2 iHeartRadio Music Awards, and others.
Private Life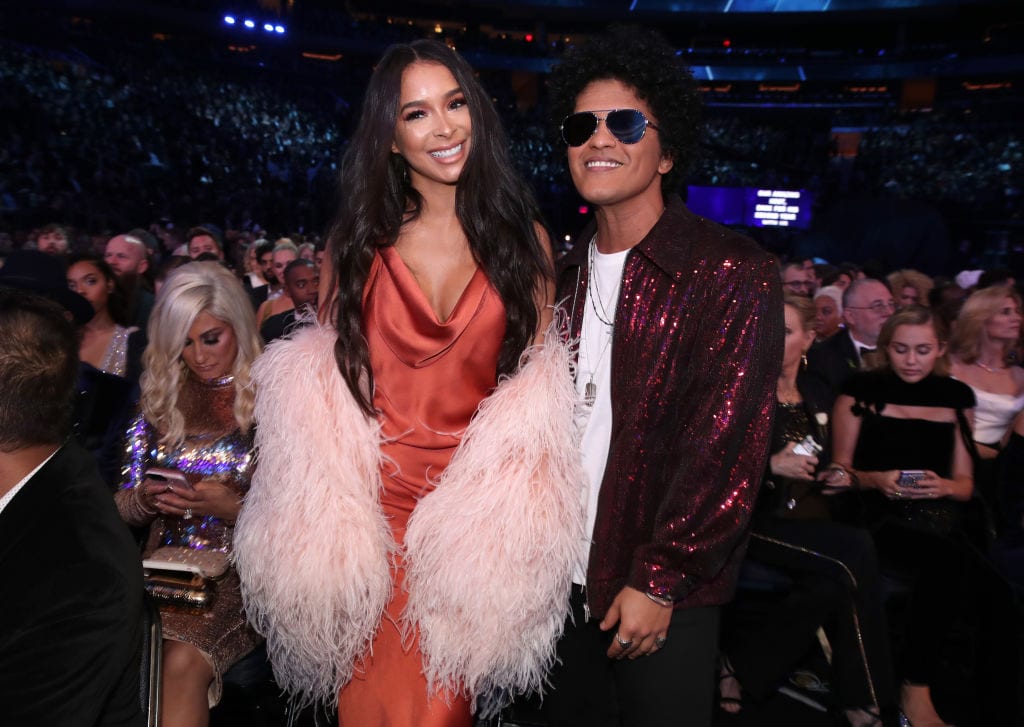 In 2011, Bruno began dating model Jessica Caban. The couple is still together, but it seems that they are not planning on tying the knot any time soon.
Bruno Mars Net Worth
Bruno Mars' net worth is estimated up to $175 million. Most of his income comes from his songs, tours, concerts, but also from his producing and songwriting skills.