Jeffree Star is an Internet personality, makeup artist, singer, songwriter, and entrepreneur. He owns Jeffree Star Cosmetics.
Childhood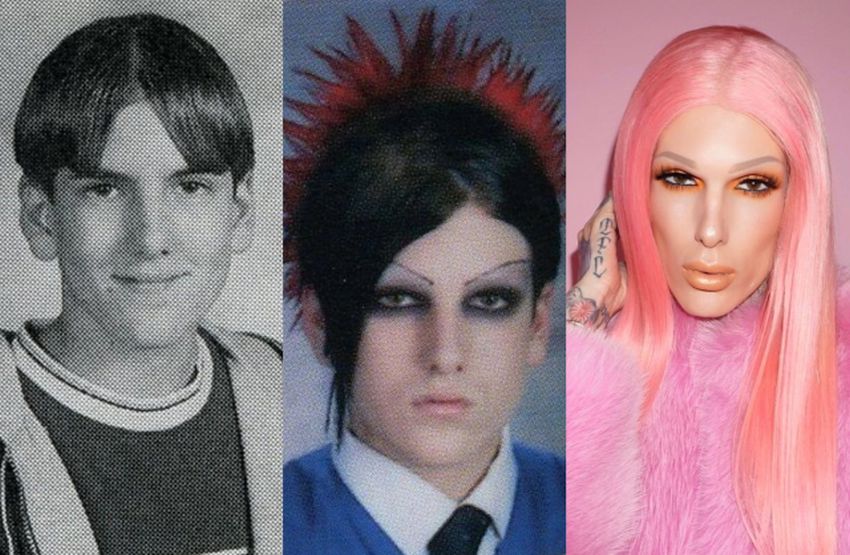 Jeffree Star was born on November 15th, 1985, as Jeffrey Lynn Steininger Jr. His father was Jeffrey L. Steininger, who committed suicide when Star was just six years old. His mother, Marra Shubyann Lindstrom Steininger, practically raised him alone.
Star showed interest in makeup from an early age. He would often experiment with his mother's makeup and even convinced her to let him go to school wearing it. After he graduated high school, Jefree moved to Los Angeles, doing various music, makeup, and modeling jobs. He once described his life in LA, saying that he spent weekends: "using a fake ID to attend Hollywood clubs dressed in mini dresses and nine-inch high heels, where celebrities would contract Star for makeup work at their homes."
MySpace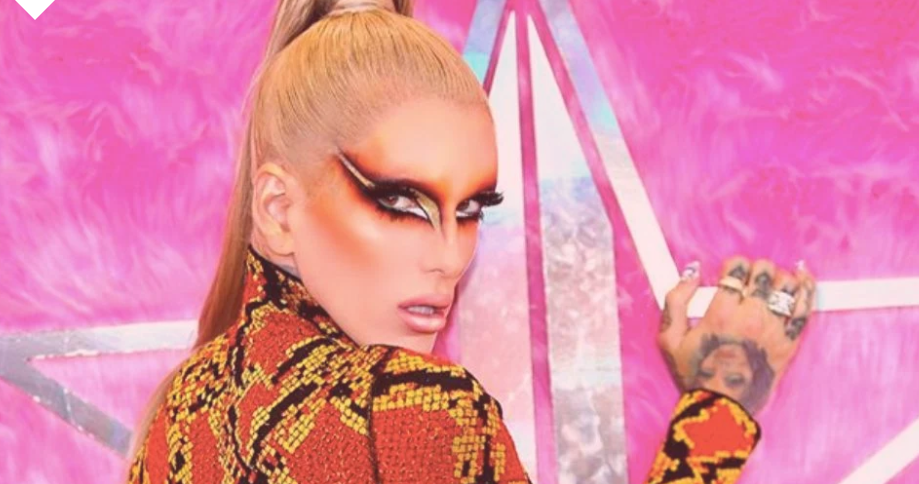 Star joined MySpace and started blogging about his life and offering makeup tips, He became very popular on that social network, with his posts regularly getting 50,000 comments. He was one of the most popular members of MySpace.
Music Career
The main reason Star joined MySpace was to promote his music career. His friend, Peaches' drummer Samantha Maloney, encouraged him to sing and write songs. In 2007, he went on True Colors Tour 2007, visiting 15 American and Canadian cities. In 2009, he released his debut album, Beauty Killer. It was well received and reached the 7th spot on the US Billboard Top Electronic Albums chart. The biggest hit was "Lollipop Luxury" featuring Nicki Minaj. Star went on several tours to promote the album.
In 2010, he switched labels, signing with Konvict Muzik. The label owner, Akon, praised Star and stated that he is the next Lady Gaga. Start started working on his second album, but in the middle of it, he suddenly decided to leave Konvict Muzik and the album was never released. The circumstances of his departure still aren't clear. Star claims that he fired Akon and that signing with his label "the biggest mistake I've ever made." Other sources tell a different story. Apparently, Star's single Prom Night, produced by Akon, just couldn't make the sales and Star was released from his contract.
Regardless of the reason, Star's music abruptly career ended in 2013, a fact he still didn't get over.
Jeffree Star Cosmetics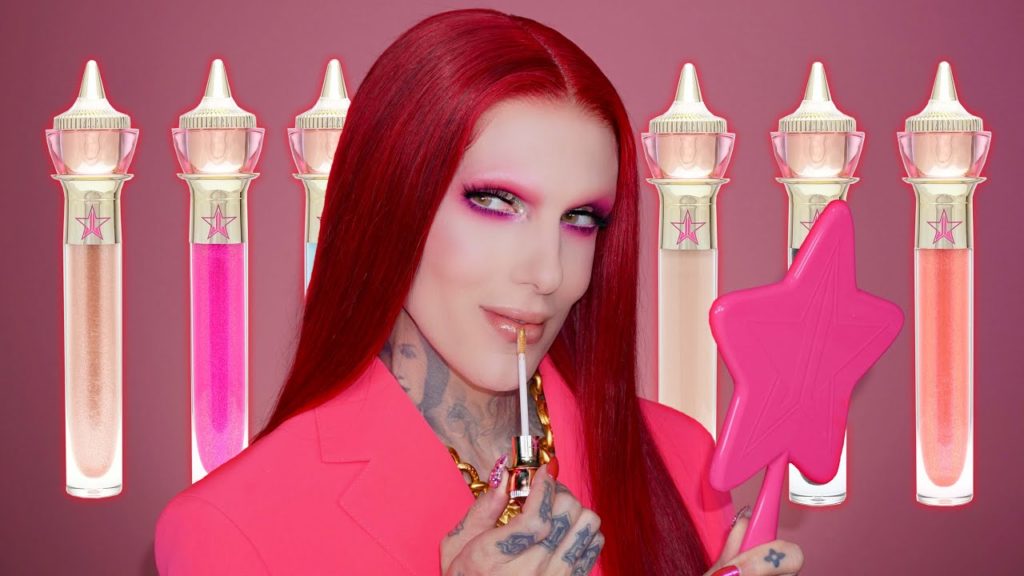 With his music career in a dead-end, Star decided to focus on makeup. He founded Jeffree Star Cosmetics as an e-commerce makeup brand. He poured his entire life savings into the company. As a method of promotion, he started a YouTube channel, which became far more successful than he ever dreamed it could. By 2019, he had 15 million subscribers with a total of 1.7 billion views on his videos. He earned %16 million from YouTube alone.
In the meantime, his company released its first products, velour liquid lipsticks, followed by a full pallet of highlighters, lip scrubs, and eyeshadow. Star branched out in clothing and accessories as well.
Jeffree Star Net Worth 2023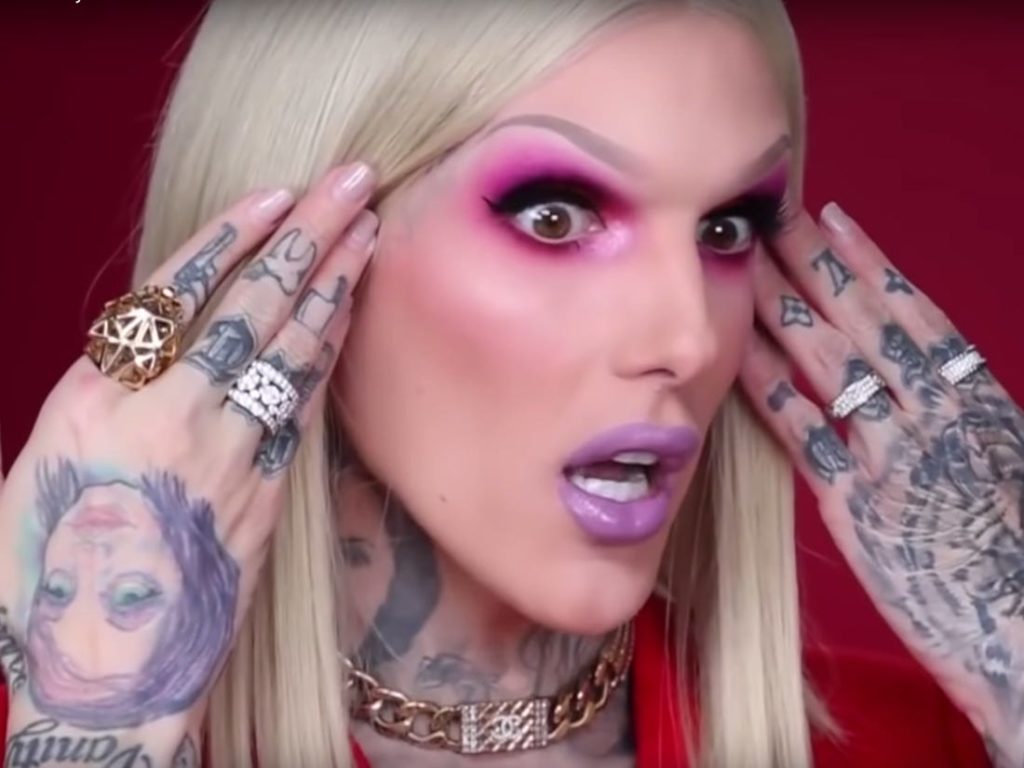 In 2019, Jeffree Star net worth was estimated at $50 million. In 2023 that number will surely increase.