For so many people, the kitchen is the most significant place in the house. Choosing a new kitchen is one of the most exciting and creative projects – but it can also be a very stressful, time-consuming, and expensive process. Although you can find some cheap assembled kitchen cabinets, most interior experts agree that such a purchase should be avoided. Here's why!
Can Quality Assembled Kitchen Cabinets Be Cheap? Hardly!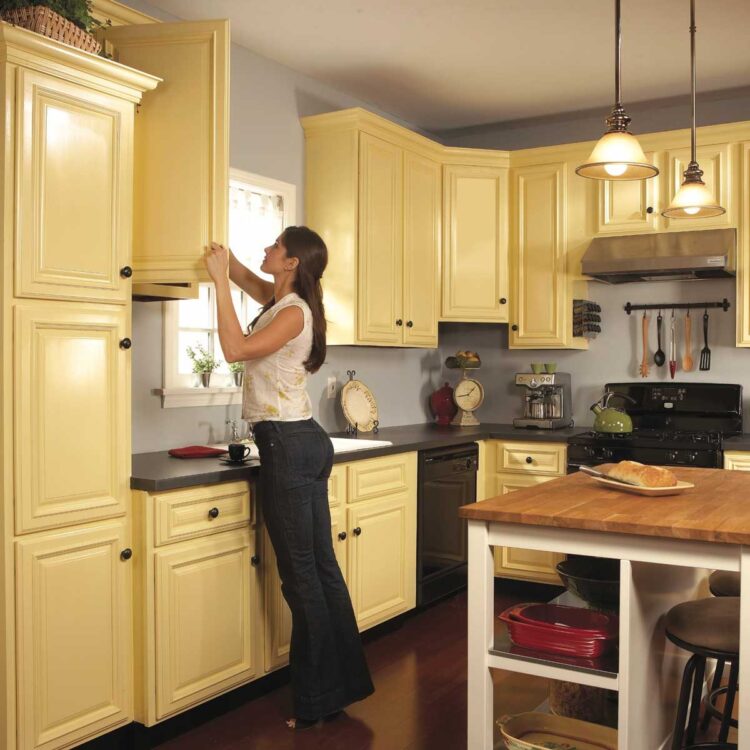 When furnishing your own home, the most important item in terms of price is the kitchen. No wonder, because this space is the heart of every home. It is a part of the house that you will rarely redecorate or change. Maybe you'll just refresh from time to time with some new detail. Therefore, when choosing kitchen furniture, quality comes first – and it often means a high price. What actually makes the difference in price between cheap and expensive kitchen cabinets? The main difference is in the type of material from which kitchen cabinets are made. Cheaper kitchen cabinets have fronts made of plywood – while more expensive designs use solid wood, or sometimes MDF. MDF is a material almost completely resistant to moisture and grease – and it can be treated in the same way as solid wood. Its additional advantage is the possibility of various designs – from a wide range of shades in varnishing to the so-called milling – that is,  surface profiling.
Reasons To Avoid Buying Cheap Assembled Kitchen Cabinets
Kitchen cabinets are not something you will buy every six months or a year. When you install them, they should last for a longer period. If you have already opted for a pre-assembled kitchen – it is important what kind of kitchen cabinets you will place in this space. It is definitely better to opt for quality because then you will be sure that you have made a good choice. And when it comes to choices, the choice most often falls on solid wood or MDF – and countertops made of quality materials like granite. Although this may seem like an expensive option at the beginning, with a more precise calculation you will see that it will pay off more in the long run. Therefore, it is definitely recommended to avoid cheap assembled kitchen cabinets. What will you find in higher quality and more expensive kitchen cabinets that you will not find in a cheaper offer?
1. Kitchen layout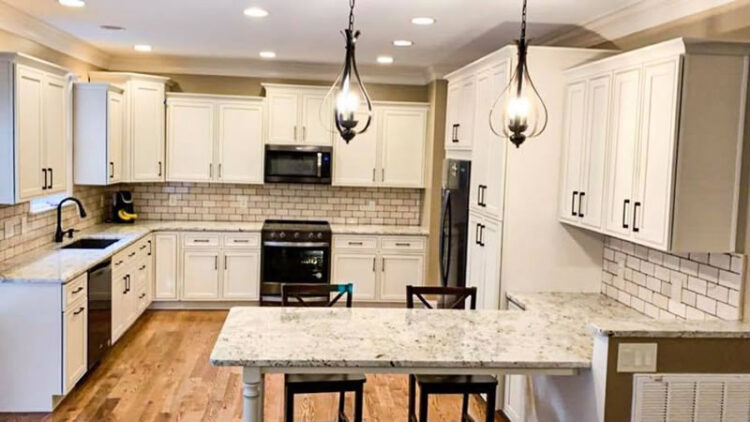 If you already have the space – then you also have the exact measures to order your kitchen cabinets. Make sure you include sockets, outlet and supply pipes, switches, or lighting in the measures. With cheap assembled kitchens, this is hard to find. Cheap kitchen cabinets generally offer you a standard look in certain dimensions – and without much choice of designs or upgrading options. Therefore, it is always better to opt for a brand that offers you more. Many brands will allow you to choose from multiple styles, dimensions – and layouts of kitchen cabinets and other elements. Of course, quality always comes first.
2. The flexibility of kitchen cabinets
The adaptability of kitchen elements to a specific user has its price. More expensive designs are adapted to each customer according to his wishes and the dimensions of the space – while with cheaper models this is not possible, and often you can only purchase a predefined set of elements. Highly reputable manufacturers of pre-assembled kitchens offer a wide range of different cabinets. This includes almost everything: From basic to details for the organization of dishes, etc. – these dimensions can be adjusted to the millimeter. With manufacturers of a lower price range, the variety of elements and their materials and colors is somewhat smaller – and adjustments of kitchen elements to a given size are generally not possible.
3. Quality and guarantee
If you want a quality kitchen that will last for years – set aside a little more money. You can customize better quality kitchen cabinets, and they also have a lot more options than ordinary block kitchen cabinets – which are usually cheaper but limited. You can order quality assembled kitchen cabinets in specialized salons. The big difference is that in specialized salons you get a guarantee on the material from which the cabinets are made – but also on the fittings. Kitchens made in this way are more durable and have passed a series of certifications and tests. Also, most manufacturers allow you to get the part you want to change even after more than 10 years. Each part has its own ID and you can always order exactly the same one.
4. Built-in accessories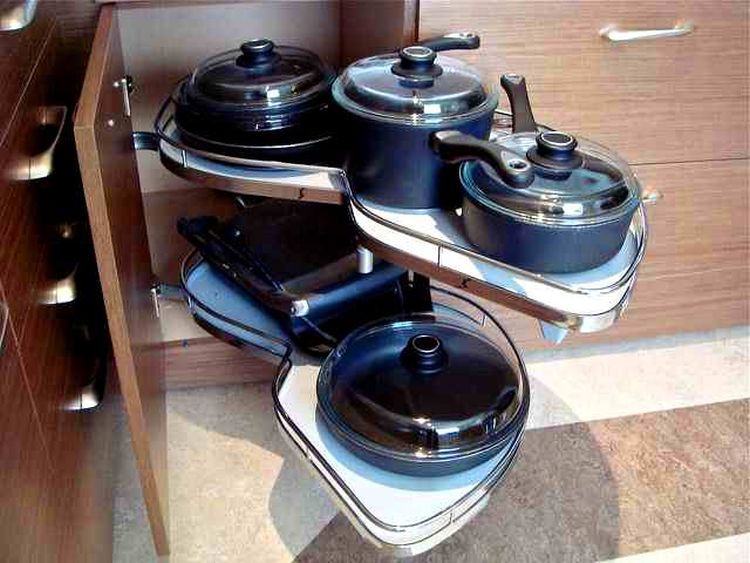 What you certainly won't find in cheap kitchen cabinets are built-in accessories. What exactly does this refer to? Many higher-quality pre-assembled kitchens come with already installed accessories. You will admit that it saves a lot of our precious time. Regardless of whether it is a built-in refrigerator, oven, or bottle holder – this is something that will save our energy. We will not have to think about how to fit all these parts into some predetermined dimensions. Also, such kitchen cabinets look very refined and elegant.
5. Sizes, shapes, and configurations
While with cheap block kitchen cabinets everything is always the same and you don't have the chance to improvise – with the slightly more expensive ones, you can do it. Namely, you can choose kitchens cabinets with or without handles. Cabinets with a closing mechanism are something that distinguishes kitchens with a slightly higher price – and in addition, you'll have the offer of different ranges of kitchen cabinet layouts. So, you can almost completely determine the layout according to the size or shape of the kitchen. Certainly, the configuration must be such that it suits your needs – because we do not believe that you will take off the kitchen cabinets every now and then and move them to another place.
The Bottom Line
When it comes to the kitchen, the wish list can be very long. However, everyone must be aware of their space, and also the budget. If you are already deciding on a budget – again we will vote for those cabinets of better quality which are slightly more expensive. It is because sometimes you can find them at a discount, and even at very affordable prices. Remember that your kitchen should last, be functional, and be aesthetically appealing. So we hope you find the best solution for yourself.