Music is something that is part of our everyday life. No matter if you like this or that type of music, you know that there are songs that can lift up your mood and songs that can make you feel nostalgic or even sad. There are so many different types of music and some of them even fall under different categories. It is a known fact that Bollywood songs are the types of songs that will instantly make you feel happy and they will make you want to move your hips and start dancing.
Did you know that music can impact your health and that it can make you focus better? It is recommended to listen to your favorite songs for at least 30 minutes per day to make yourself happier and to forget about current issues. Experts say that if you want to remember the things you are studying or if you want to feel refreshed without drinking coffee or energy drinks you should choose upbeat songs that will lift your mood.
We've all heard about Bollywood and we definitely know many of the movies that come out from there, but did you know that the songs make a great deal of those movies? Here we are going to talk about the latest popular songs that come from Bollywood. Even if you don't think that this type of music is something you'd like, you definitely need to give it a chance. There is much more depth in these songs that you could imagine, and some of them tell great stories.
Dus Bahane 2.0 – Baaghi 3 – Vishal & Shekhar Feat. KK, Shaan & Tulsi Kumar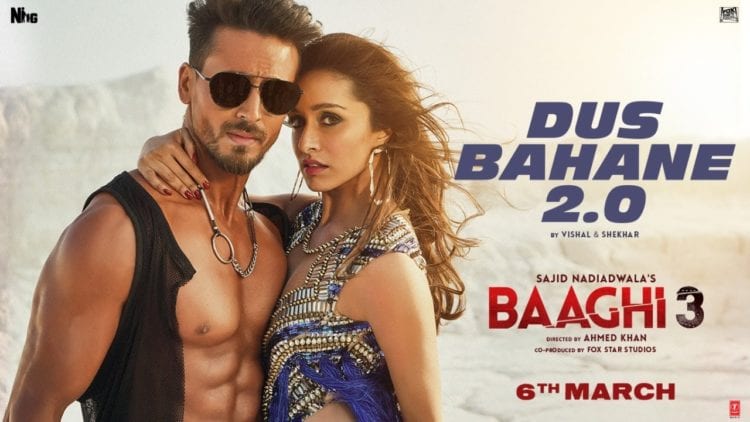 This song is actually a tribute to an old and popular song. The hit was composed by Shekhar and Vishal and Panchhi Jalonvi wrote the lyrics. It is said that this is going to become a timeless song that many generations will listen to. It is left to see what happens.
Garmi – Badshah and Neha Kakkar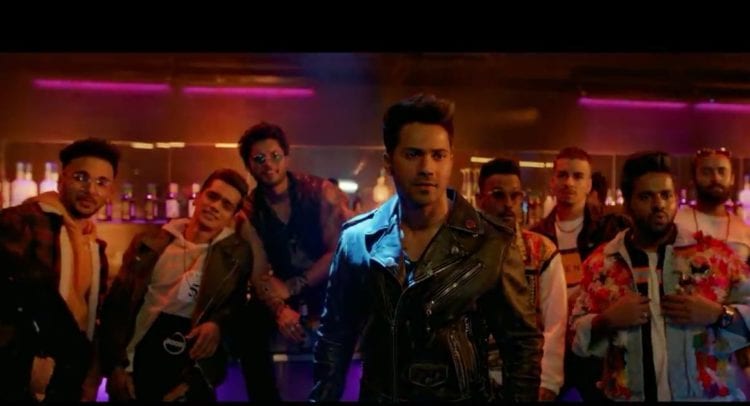 It is a great song that was first featured in the movie Street Dancer 3D. It is so upbeat that you will instantly want to get up and start dancing. The combination of the modern beat with Hindi dance moves makes this song different from the rest.
The person behind the music and the lyrics is Badshah and it was sung by Badshah and Neha Kakkar. If you are interested to know more about the movie, it features Prabhu Deva, Nora Fatehi, and Varun Dhawan in the lead roles and it was directed by Remo D'Souza.
When you listen to the song, don't forget to check out the official video as well because it is definitely something worth seeing.
Lamborghini – Meet Bros Ft. Neha Kakkar & Jassie Gill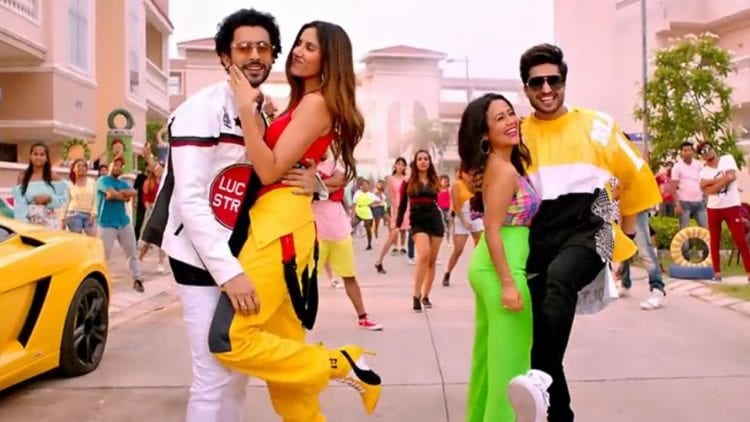 This song is from the movie Jai Mummy Di and if you like the song then you will love the movie! The lyrics are written by the famous Kumaar and the vocals behind it are the great Neha Kakkar and Jassie Gill.
If you want to check out some sleek dance moves combined with a modern beat and great vocals, then you should really check the video out as well. The director Arvindr Khera definitely outdid himself.
Laal Ghaghra – Manj Musik, Herbie Sahara, and Neha Kakkar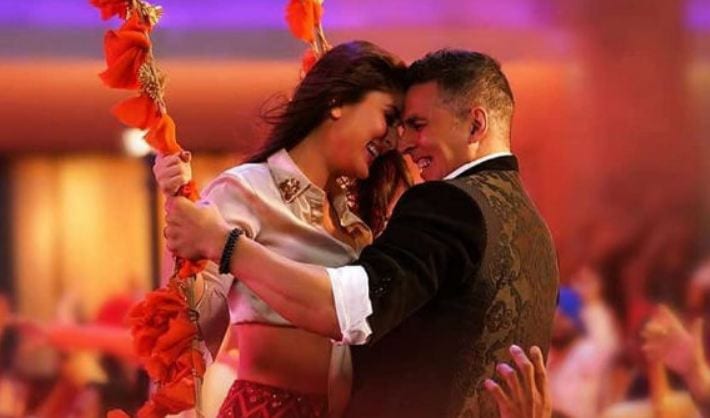 If you want to feel like you are in a Bollywood movie, then you should check this tune-up. Once again, this is a song that was first featured in a movie called Good Newwz.
Sometimes great Hindi songs are hard to find, so if you are interested in listening to this type of music you can easily find them all online on websites like pagalsongs.
The lead roles in this Bollywood spectacle were given to Diljit Dosanjh, Kareena Kapoor Khan, and Akshay Kumar. When it comes to the song itself, the music was made by Tanishk Bagchi, Manj Musik, and Herbie Sahara and the same people, except Musik wrote the lyrics.
Dilbara – Sachet Tandon & Parampara Thakur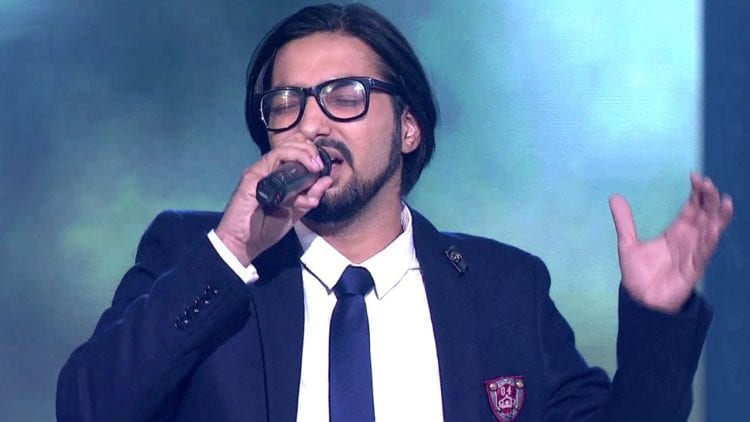 Something different from the other Hindi songs. This is a ballad that will make your heart warm. Even if you don't understand the lyrics, the singers Sachet Tandon and Parampara Thakur will find a way to touch your heart with their voices.
Dilbara was first featured in the movie Pati Patni Aur Who. A fun fact about this movie is that it is actually a remake of the 1978 movie who had the same name. It is said that the remake is far better than the original, but you will have to watch them both so you can form your own opinion.
No matter if you like the movies or not, this song is definitely worth being a part of your playlist. The video tells a great story as well, so you better check it out while you enjoy these great vocals.
Other songs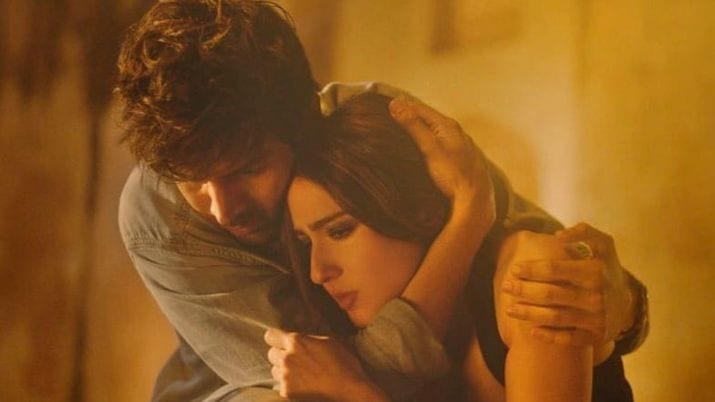 There are so many different Bollywood songs that are on the top of the charts and they are all worth listening to. So, if you want to update your playlist then you should definitely check these songs out and you may find your favorite here:
Mehrama – Love Aaj Kal
Kinna Sona – Marjaavaan
Sauda Khara Khara – Good Newwz
Mummy Nu Pasand – Jai Mummy Di
Channa Ve – Bhoot – Part One: The Haunted Ship
Naagin Jaisi Kamar Hila – Sangeetkaar
Bimar Dil – Pagalpanti
Jai Jai Shivshankar – War
Do you have a favorite Bollywood song or a movie? What was the first movie you watched that you realized you love? Music has the ability to heal us when we are hurt and it can make us remember things that we think we have forgotten.
This type of music is definitely not for everyone, but if you dig a bit deeper, you will realize there are a lot of different genres that full under Bollywood music. So, no matter if you like ballads, rock or even rap music, there is something from that production. Why don't you put your favorite song on and try to learn how to dance like that? There are so many things we can learn from the Indian culture and their great music is something that will be widely spread soon!