Many of our readers ask the question: which one is the best social trading network right now (read here the complete list)?
To answer that, we should start by talking about what are the characteristics needed for a social trading network to be considered the best one in its field.
But, as a matter of fact, how many of you actually know what is a social trading network?
Let's answer this question first.
A Social Trading Network: What Is It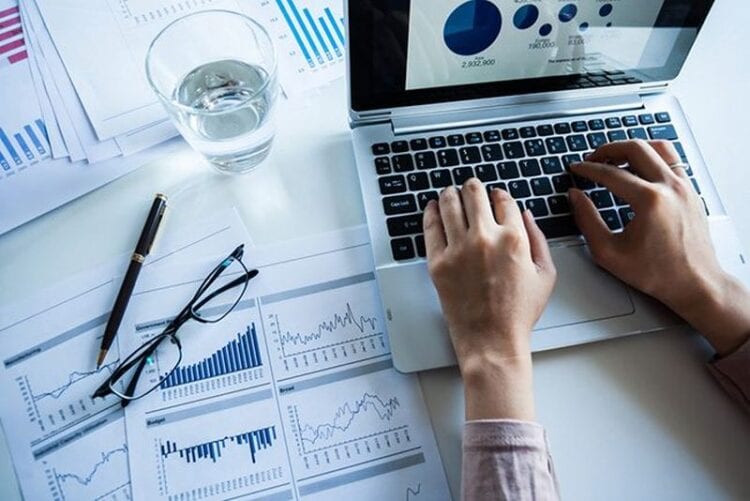 A social trading network is basically a trading platform where you can do much more than just "trading", like usual. You'll be able to interact with other traders and connect with them in many ways that resemble social networks.
Just like on social media, you'll see the most important assets on the market treated like a  Facebook post, with people discussing it and giving their thoughts and feedback about it. This can be extremely helpful if you are a newbie trader.
Social trading is often linked to another one helpful feature for beginners which is called: "Copy Trading".
Copy Trading: What is It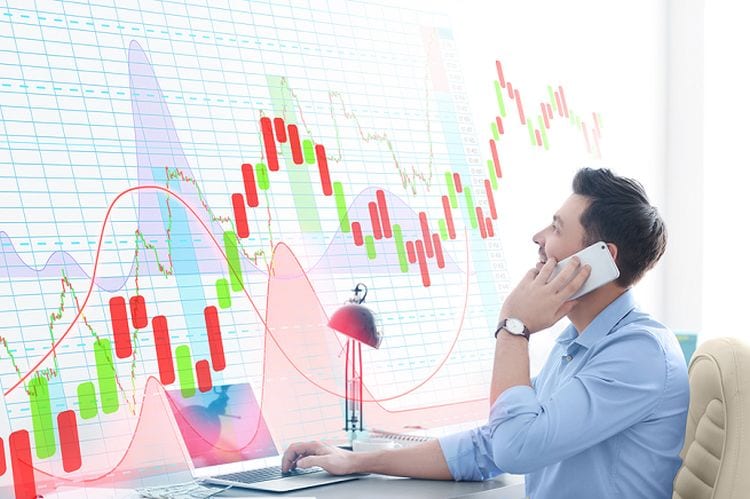 Copy trading is an option that many internet brokers implemented on their platforms in the last decade and it is quite helpful if you are a newcomer.
As a social network in fact, social trading networks have their personal "influencers", but in this specific case they became famous not for what they show or for what they teach, like on IG or Youtube, no.
They became famous thanks to what they gained through successful investments.
For example, they are called "Popular Investors" on eToro, and have thousands and thousands of followers that follow their actions and investments thanks to, it goes without saying, copy trading.
The copy trading option allows other traders to specifically select a trader and directly connect a portion of their portfolio to the selected trader portfolio. Once connected, copy trading will copy any opened position in that portfolio and open up any further position executed by that trader.
Trading Platforms Which Have Implemented Their Social Trading Features
Nowadays, many online brokers have implemented the social trading features and concepts present on their trading platforms, everyone in its peculiar and special way.
Here we have a list that includes 3 between the best online brokers that have implemented this feature on their trading platforms
eToro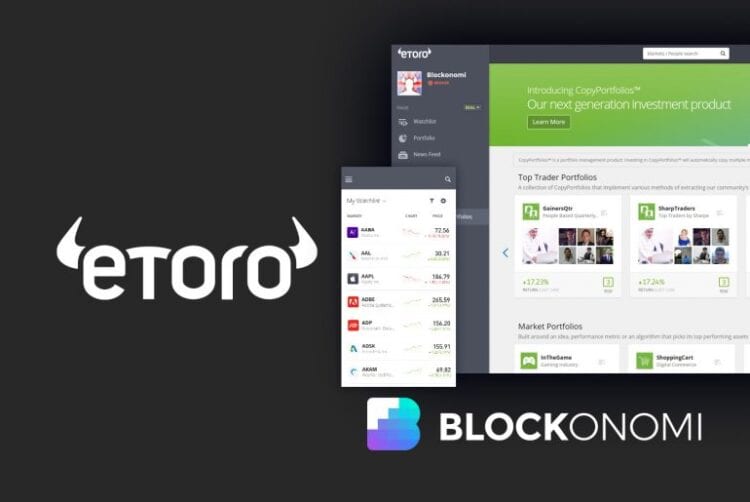 eToro is probably one of, if not the most famous online broker, and it's more similar to a social network than a trading platform. The second you connect to it, you will realize that its layout and its interface will be very similar to a common social network. The Israeli online broker eToro betted a lot on its social trading features and its advertising constantly reminds us that you will have the chance to copy trading the best traders on the platform, the so-called "Popular Investors".
Popular Investors are a key figure on eToro trading platform. They are a social figure which may be easily related to the influencer figure in social media networks, with the difference that they are famous mostly because of their successful investments.
Using eToro copy trading option to gain profit from the start is a good way of starting your trading journey if you are a newbie trader, but it may not be enough. If you really want to explore the eToro social trading platform, you might want to consider starting with a demo account.
Starting with a demo account will allow you to perform any trading operation available on the platform without risking your actual money, because eToro will add to you demo-account a virtual balance that will work just like real money.
Zulu Trade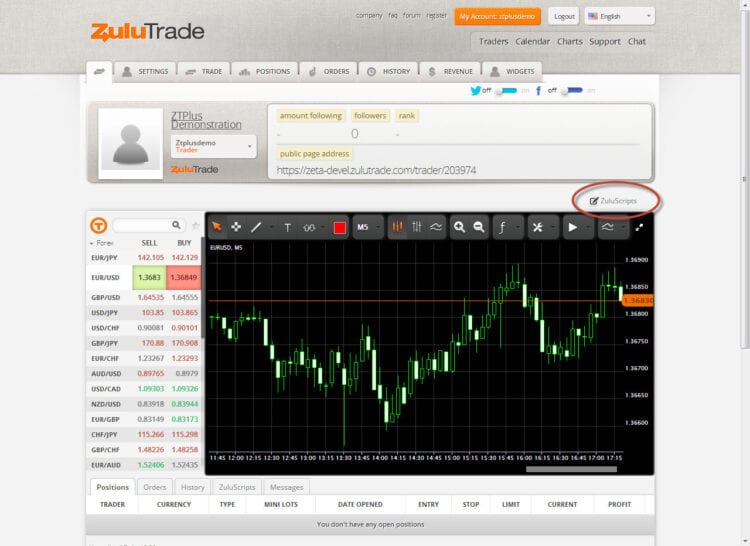 It was founded in Greece in 2007 and has always been a pioneer of social trading. Since it was born, its main focus has always been the FX market and it implemented a new form of Forex Social Trading.
That means that ZuluTrade gives you access to many interesting social features, and also has a very interesting Copy Trading option. Thanks to it, you will be able to advance search among the best Signal Providers, their form of "influencer", basing your research on strategy actuated, performances and so on.
It also gives you the chance of customizing the copy trading itself and selecting the best options regarding money management, strategy and risk to assume.
If you are still not sure about it tho, you might also consider to start by using a free demo account, so that you'll be able to check all of the features provided by this broker.
NAGA Trader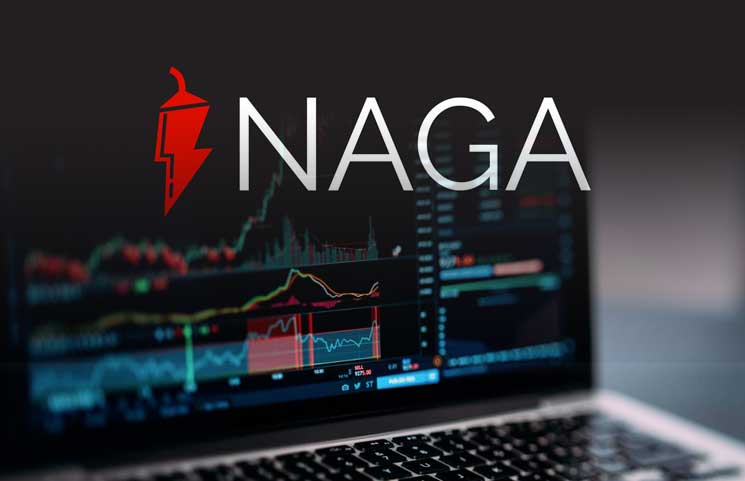 Born from the ashes of SwipeStox in 2017, NAGA Trader has its focus on the mobile world and its Trading App.
Thanks to it, you will have the possibility of using many social network features-alike and copy trading. Its approach to the social world is slightly different from the other brokers and trading platforms mentioned in this article, because it is based on a "swipe" system which resembles very much the one from the most famous dating app, Tinder. That's why one of NAGA Trader nicknames is "the Tinder of Trading".
Besides that, NAGA also entered the cryptocurrency world and even created a cryptocoin related to their society called Naga Coin (NGC). NAGA Coin has become so influential and strong on this platform, that you can even choose to use it as your base currency for your NAGA account.
With all that being said, if you still have some doubts about this broker, perhaps because of the fact that NAGA is a very new and you broker, maybe you'll have to reconsider your position.
As a matter of fact, because NAGA is relatively young, it is a very safe broker. That's because laws and regulations about online brokerage have become more and more stringent in the past years, so NAGA arrived on the market in a period where you may start this kind of activity only if you had all the licenses and papers required by law.