YouTube is supposed to be not exclusive and unique, but definitely the most well-known video hosting in the nowaday digital world. More than 850 million videos, clips and cartoons were uploaded to YouTube servers in 2022 alone, and the total number of everyday active channels currently exceeds 60 million. Analysts assume that the growth trend will continue within the next two or three years.
The audience of active YouTube users is constantly growing as well. According to analytical agencies, the total audience of the Google service will reach almost 3 billion people in 2023. What's more, the average number of daily content views will exceed 5 billion. Good scores, isn't it?
A few words about monetization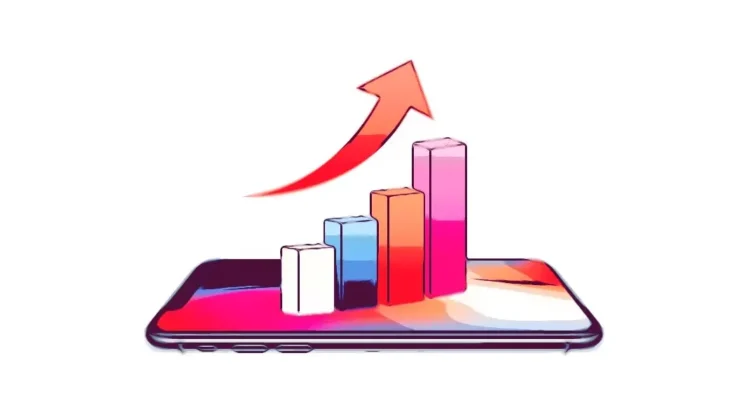 YouTube is definitely a commercial resource. According to last year's data, video hosting companies earned about $35 billion from so-called Google Ads alone. In 2023-2025, this phenomenal result is most likely to be slightly increased. Users (especially the active ones) also try to earn dollars on YouTube. Moreover, the service apparently is the primary source of daily income for thousands of famous bloggers.
Channel owners make a notable profit with YouTube contextual and native advertising. Depending on popularity, geographical factor, interests of target audience, total number of subscribers and daily views, the earnings can range from a few cents to several million dollars a month.
Honestly, just really talented and 'chosen ones' make profit with six zeros in bills, but YouTube undoubtedly is the priority and promising place to monetize for many content producers. What are the real chances of creating and promoting a successful channel and turning YouTube into a goldmine?
The more trending the channel itself and produced content you promote the better potential and statistics the channel has. The more looker-on your content attracts worldwide – the more profit you can pull in theoretically. But how to gather a wide, active and loyal audience around your content?
How to become a star and get views on YouTube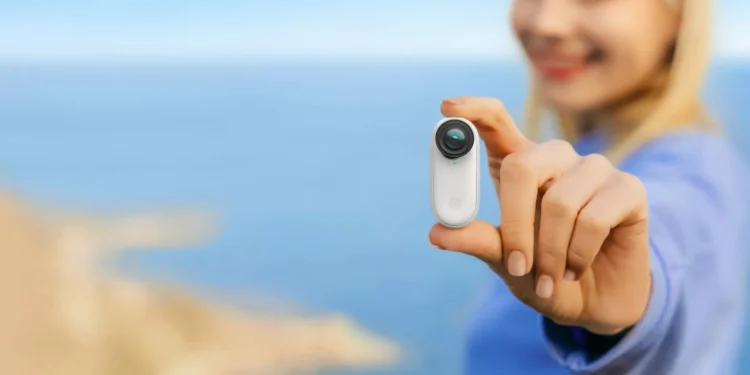 For a good start, you'd better produce catching content. Analyze the www-market and follow trends to know what kind of content and niches are supposed to be prospective in 2023.
Or maybe you always wanted to produce unique content and be a pioneer of innovative trends? If you are motivated and talented you have good chances to attract an audience that will be excited watching your fresh videos.
One way or another, but good content is the true key to earnings, popularity, success. It's really hard or even impossible to keep an audience of subscribers for a month of Sundays without interesting content. It's an axiom
If YouTube SEO algorithms like what you are uploading, then your video content will appear on the recommendations page or even to the most notable place on the page of congruent search results. This is a well-known and tested method of how to keep existing users and attract new ones.
Some bloggers use various promotion strategies simultaneously to boost statistics and expand an audience. To promote videos on YouTube and get a satisfactory result, you need to pay respect to so-called ranking factors. Like:
Views
Subscribers you gain in recent days/weeks
Likes ratio
The average time users watch your videos
Geographic, age and other factors
Unfortunately no one knows exactly how to force algorithms to love your content. The basic factors by which YouTube "ranks" content are constantly changing and adapting.
However, it is generally accepted that views are the foundation stone and the thing you need in the first instance. If the video is watched by thousands of people, then the service understands that it could be interesting for other users.
Why should I increase YouTube Views?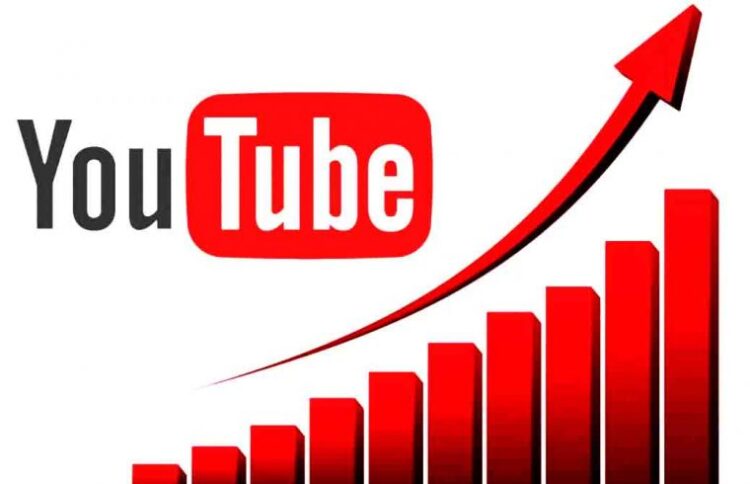 You want to start monetizing your channel, don't you? If moneymaking is your first priority and you are eager to start making $$$ on contextual advertising, your channel must meet the minimum requirements. One of the base requirements is the statistics of views.
The second logical reason is a potential to coop with advertisers and ad aggregators. If the content you produce is interesting and catching enough, you will be able to offer business cooperation to advertisers. Simply speaking, your channel will become a perspective for ad campaigns.
The third reason is ad revenue. The more users click on contextual ads, the more money the content author gets. The forecast income that the owner of the content might receive from 1000 views depends on several individual factors.
The fourth factor is promotion. If you have a lot of newcomers, the more likely they are to transform your fans and subscribers. If you create interesting content, the potential audience of regular viewers grows constantly.
The fifth factor is to attract loyal users, fans and donators.
Even though views are a critically important factor for motivation and channel's existence, YouTube (and potential advertisers) might also take into account other 'success' indicators – the ratio of likes, the depth of views, the activeness of subscribers, the frequency of new videos posting, and so on.
How can I get and boost the views on YouTube
As we mentioned above, YouTube is an undoubtedly popular platform, with millions of new videos and a great number of new channels every day. This rapid growth in popularity also means a high level of competition, especially in commercial niches. Many content creators do not even get 50-100 views.
There are dozens of approaches for attracting and stimulating views. The most natural tactic is to gain loyal subscribers by systematically publishing interesting content. This method requires a lot of motivation and effort as well as patience. Most likely it will take a long time to promote the channel naturally. In addition, there is a risk that your channel will not end up in recommendations.
To add, you can improve your chances to become a successful blogger on YouTube with the help of other social services you have, including Facebook, different messengers, a personal website or blog.
In addition, there are really many strategies for optimizing videos for theoretically better ranking according to secret YouTube algorithms. However, promoting content on your own requires knowledge, skill and even talent. .
Surely you can ask for a promotion from other YouTube bloggers. The effectiveness of such promotion depends on many individual factors, but usually it is either expensive or non-effective.
There is also an alternative approach with proven effectiveness – promotion with the help of specialized services that offer a lot of marketing tools or to buy views on YouTube.
A Few Reasons Why You'd Better Buy YouTube Views
Natural promotion methods do not give quick results and do not guarantee that videos will be in the recommended list or gain the desired number of subscribers in the foreseeable future.
If you are going to buy YouTube views, you get all chances to achieve results:
Channel will gain the required indicators to participate in monetization programs. Moreover, the channel will most likely achieve the expected results almost instantly (compared to 'natural' promotion) – within a few days.
Trending and viewed content may get to the top on the search results page. Thus, your content will attract an even more targeted audience.
It is your way to the recommendation page.
Videos with high views statistics attract advertisers. Good statistics lead to better earnings from ad integrations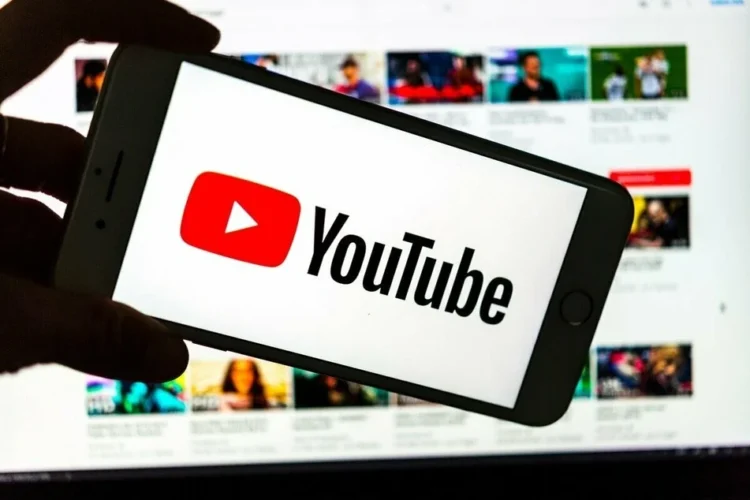 Step-by-step instructions for buying views on YouTube
Find a specialized service that promotes content on social media including posts in Instagram or videos on YouTube.
The next step is to look for the appropriate package offer according to individual requirements and budget.
Analyze the right traffic source. New users can be attracted from various sources depending on your video promotion strategy – from recommendations on YouTube, from commercials integrated in other videos, from social networks, messengers, search engines and other external sources.
Choose the source that matches the interests of your target audience. For example, news videos are better promoted in search engines or messengers, while entertainment YouTube channels are better promoted through YouTube recommendations. Each channel and commercial niche has its own promotion strategy.
Users who will watch your videos may 'come' from different countries. There are geo-targeted packages and promotion programs without geographic targeting.
Choose the country that matches the language and other individual criteria for your content. Please note that the monetization rules for audiences from different countries may differ – some users bring you more money, some less. The budget for promotion also depends on geographic targeting – views from developed countries, including Europe and the United States, will most likely cost more than views from India or Pakistan.
The third factor you should pay attention to is the speed-rate of promotion. Depending on the package you are going to order, your content will be advised to hundreds or thousands people a day. Some services offer up to several million views per day.
Please note that the massive amount of views and the sudden growth of the non-targeted audience is not suitable for every promotion strategy.
Viewing depth. The longer the average user is interested in watching promoted videos, the better. Specialized services offer options with different 'hold time', for example, within 1-2 or 10-20 minutes. The minimum viewing hold time is usually 5-10 seconds.
The cost of different package offers may vary as well. As a rule, the more views included in the service, the less you pay for each view.
At the same time, factors such as geo-targeting, a large number of views per day, guaranteed video viewing time – these factors increase the total promotional cost. The cheapest way to order views is to buy packages without geographic targeting, without viewing time requirements, from popular sources with a large audience of users.
Where can I purchase YouTube views packages?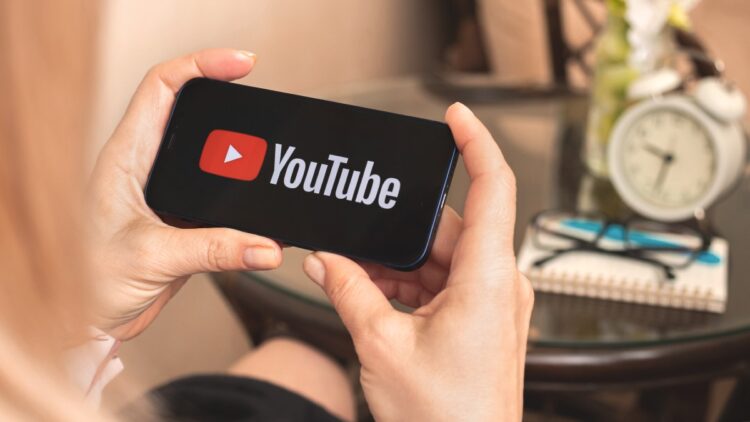 Promotion services are not free of charge. Such an option is offered by many services. However, the quality of promotion, the level of customer support, range of offers, pricing policy for services differs a lot.
Contact time-tested service providers with a good reputation in their commercial field and got a lot of good reviews.
How to choose a team to promote a video on YouTube
Compare the cost of promotion from different services. Too low cost is an indicator of the low quality traffic. Remember that the best product is views from real users
Compare traffic sources. It is desirable that the service offers quality traffic from desired countries and from relevant sources. This will increase the conversion of viewers into subscribers and expand the loyal audience.
Check the traffic – it could be either natural or low-quality. The best thing is when your videos are watched by live and active users who are interested in corresponding activity.
Do not share personal and billing information. Never disclose passwords, accesses and account info to third-party services.
What other promotion services are available today
Buying views on YouTube is a demand, but not the exclusive promotion service. Specialized websites also offer the following package services:
Buying Shorts views. Not so long ago, YouTube launched an innovative video content format – Shorts.
Streams are another popular video format on YouTube. For some marketing strategies it is advised to buy Live Stream views as well.
Likes and much less often – dislikes. Promotion programs require simulation of user activity as Likes (Dislikes can also be an option). The more likes in relation to views, the better for ranking algorithms.
Adding videos to a Favorite video list. To improve your content's statistics and better video rankings, you can buy adding your content to users' Favorites.
Activity simulation is another popular service. If you order an activity simulation package, then your videos will collect more comments, reposts and likes.
SMMBanda: YouTube views packages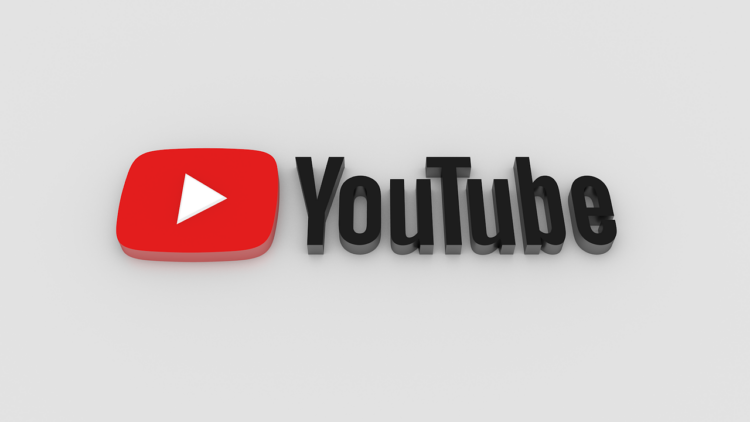 SMMBanda is a specialized service that offers package promotion services for various SMM strategies.
The service offers several high-qualitative and ready-to-order packages for those who want to buy YouTube views:
With geo-targeting from US, Canada, Europe, India and other countries
Up to 5,000,000 or even more views per day
Guaranteed watch time from 20 seconds to 18+ minutes
From various sources, including social networks and recommendations
The service cooperates only with live users who watch the video, put likes and leave comments under the video. Such traffic is believed to be the most appropriate and desirable.
The service also offers easy-of-access packages – from positive and informative comments, to boost of likes and dislikes, viewing Shorts and streaming broadcasts.
The professional marketer offer a lot of promotion services not only for YouTube, but also for other world-wide social resourses.
Advantages of cooperation with SMMBanda:
You receive an instant or really quick boost. Promoted channels will begin to improve statistics and rapidly gain views (3 hours after payment on average).
The service uses only live-user traffic. Users nine times out of ten observe the video and conduct appropriate activity. High-quality traffic gives a long-term result.
Service guarantees the result. Promoted videos always receive the number of views or any other promotions you ordered within the specified time. You can also find a money-back guarantee option if the service fails to deliver the promised service.
SMMBanda has a round-the-clock support service. Technical specialists and the team of marketing experts are available 24/7.
SMMBanda guarantees the security of payment transactions (SSL-secured payment gateway) and does not store personal data of customers.
The company has over 5,000 reviews and 13 years of experience of social media promotion services.
The SMMBanda accepts payment by various methods, including cryptocurrency.
How to buy YouTube views on SMMBanda website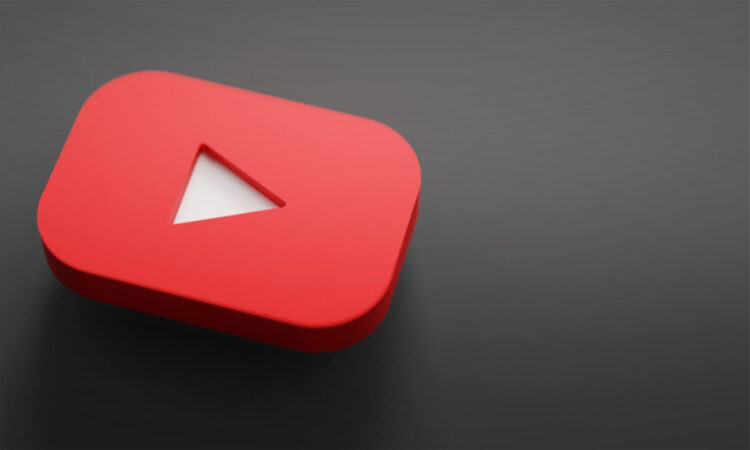 Register on the service website. This will take a couple of minutes.
Select the social platform (or several social platforms) where you are struggling to promote your content, page or channel. The service cooperates with all popular platforms.
Select the appropriate package of services and don't forget about individual requirements for marketing and promotion strategy. Also consider the promotion budget. The agreed and guaranteed number of views per day depends on the selected package.
Before your videos start gaining views, they will be moderated. After passing the verification, the videos will begin to receive views and user activity in accordance with the selected promotion package.
If you want to improve your results and get an additional increase in YouTube views, you can order a new package any time.
The result of buying YouTube views is an increase in the number of views, natural activity on the channel and a lot of new subscribers.
If you want to learn more about the YouTube videos promoting approaches  as well as to buy views, check the SMMBanda website.