Ed Sheeran is an English singer, songwriter, gutarist, and record producer. He is one of the world's best-selling artists. He is also recognised as the wealthiest British celebrity under 30 years old according to a rich list published by Heat. On Forbes' list of highest paid stars, named Celebrity 100, Sheeran comes in at the fifth place behind Taylor Swift, Kylie Jenner, Kanye West, and Lionel Messi. Let's learn more about his life, career, and earnings.
Early Life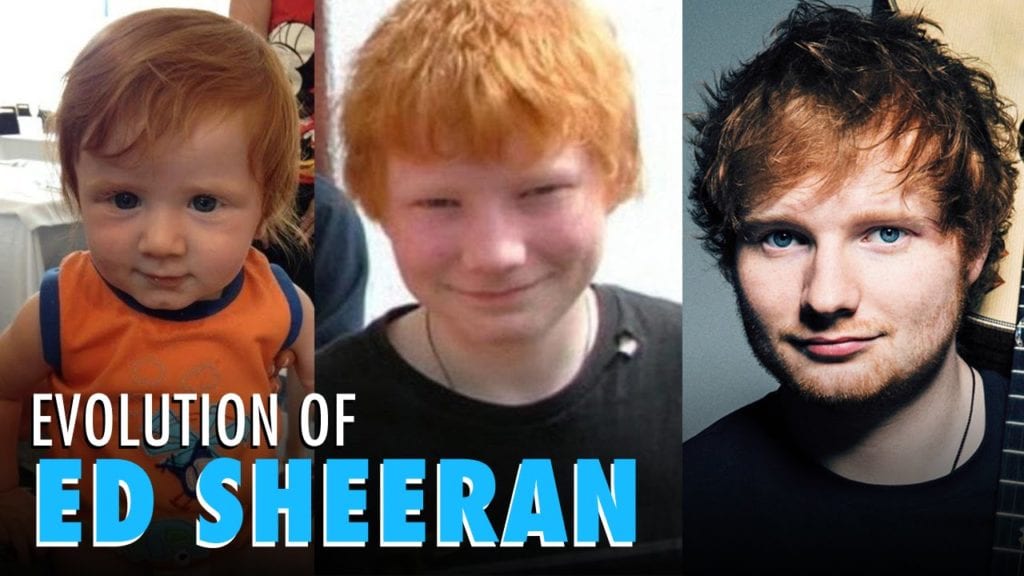 On 17th February, 1991, in Halifax, West Yorkshire, England, John and Imogen Sheeran welcomed their son Edward Christopher Sheeran into this world. John is an art curator and lecturer, and Imogen is a culture publicist turned jewellery designer. Ed's older brother Matthew works as a composer.
When he was much younger, Ed and his family moved to Framlingham in Suffolk. He started singing when he was just four years old, and was a member of a local church choir. He attended Rishworth School where he learned to play guitar. Later on, he went to Thomas Mills High School in Framlingham, and that is when he started writing songs. During his teenage years, he got accepted at the National Youth Theatre in London. In 2007, he was on audition for Youth Music Theatre UK. The audition was successful, so Sheeran joined the production of Frankenstein in Plymouth.
Career
The beginning of Ed Sheeran's music career wasn't easy. When he first began performing, he would travel to London to take part in gigs. He would sleep on friend's couches or on the Circle Line of the London Underground. He started recording his music in 2004. Soon after he released his first collection of work under name Spinning Man. From 2009 to 2011, he released several EPs including You Need Me (2009), Loose Change (2010), Ed Sheeran: Live at the Bedford (2010), Songs I Wrote With Amy (2010), No. 5 Collaborations Projects (2011).
So far, Ed Sheeran released 4 studio albums under titles + (2011), × (2014), ÷ (2017), and No. 6 Collaborations Projects (2019).
In 2017, Sheeran has been accused of plagiarism. There were claims that his song Photograph was a copy of the chorus in a song Amazing by Matt Cardle. Sheeran settled out of court.
Awards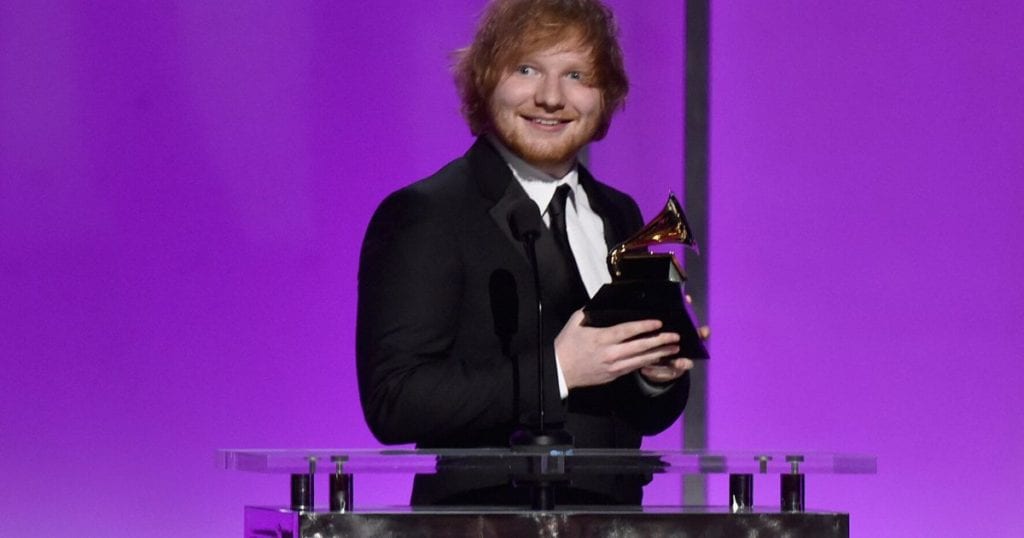 In 2015, Sheeran received and honorary degree from the University of Suffolk in Ipswich for his outstanding contribution to music. Two years later, he was appointed Member of the Order of the British Empire. He has received numerous awards, including four Grammy Awards, five Brit Awards, six Billboard Music Awards, the Ivor Novello Award, and others.
Private Life
In January 2018, Sheeran announced his engagement to his childhood friend and former high school classmate Cherry Seaborn. The couple got married in August same year. Sheeran is a close friends with singer Taylor Swift, and he even collaborated on her albums Red and Reputation.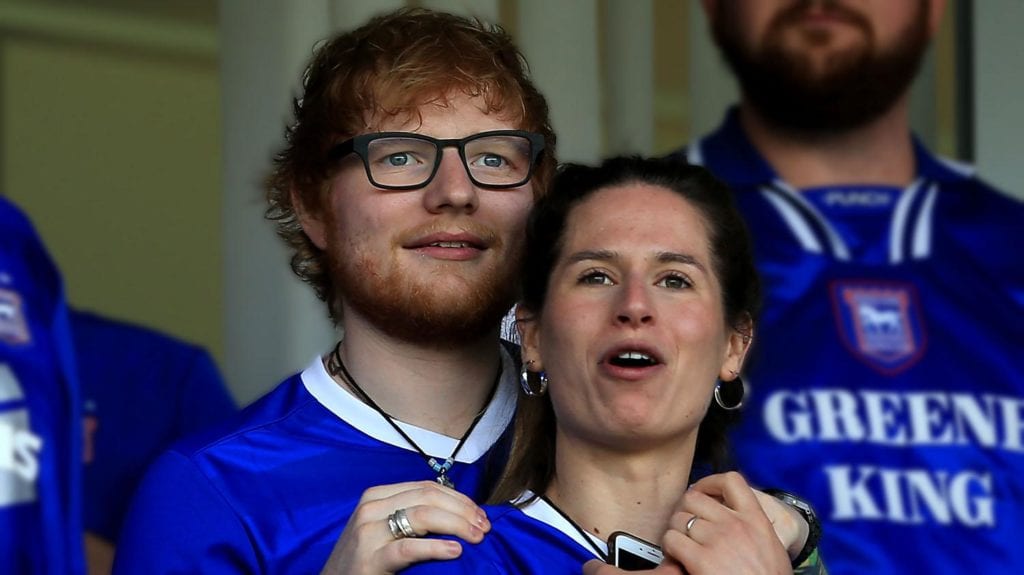 He is a supporter of his local football club Ipswich Town F.C.
Ed Sheeran Net Worth
Ed Sheeran's net worth is estimated up to $207 million. Most of his earnings come from his albums, his tour, and also the fact that he is a prolific songwriter for other artists. The Shape Of You singer has been investing his fortune in many multi-million pound properties across the UK. He reportedly owns 18 homes and one restaurant in Notting Hill.